5
April
TWENTYTEN
1204 HRS
I'm back to blog about the filming in KL, and it will be an entry with massive amount of pictures! This will be the last of the KL filming trip, and the reason why i waited until now to pen them down was because… THE VIDEOS ARE UP!! (actually only two, but do stay tuned to the 3rd and 4th!! geez )
Here's the first video if you haven watched it, and for the second one, do hop over to Toshiba's facebook!
We had 4 different challenges for this filming trip, which we all had to compete with each other individually! Won't be elaborating on the challenges because you should totally take a look at the videos the production team did! The videos will be out in 4 short videos, and as mentioned previously, do stay tuned to more details or watch the space of Toshiba's facebook to watch us! Well, not just watching us (lol), but the other keypoint is that each challenge involves the Toshiba Ultrabook Portege z830, and you can discover some pretty interesting facts about it while laughing off our actions & real-time reactions in the short clips!! Besides that, you can clearly see how does the Toshiba Ultrabook looks like and i'm sure you will be impressed by the weight of it. Watch it and be your own judge!
We started the day as early as 4.30am to prepare ourselves and set off to filming set. Can't remember when was the last time I actually woke up so early, but for some reason I was feeling pretty awake that very morning. I suppose that was a good thing given that we'll be filming for the entire day till a late evening!
Met a few new friends from Malaysia, in particularly 5 influential people from there, and they were all really friendly people to begin with. Not to forget, the production team and folks like Christel, Miko & the Toshiba folks treated us with great hospitality that made the trip a very enjoyable one!
I shall let the peeks do the talking for the behind the scenes to let you have a sneak of what's upcoming! ;)

Time checked: 5.30am in the morning at the hotel lobby, we are heading off to board the minibus to our filming set. All looking freshly-tired? Lol.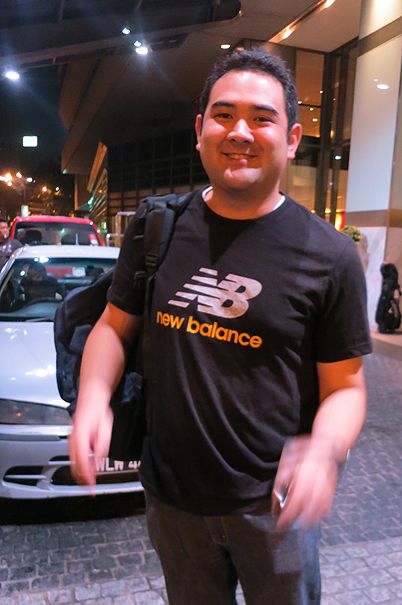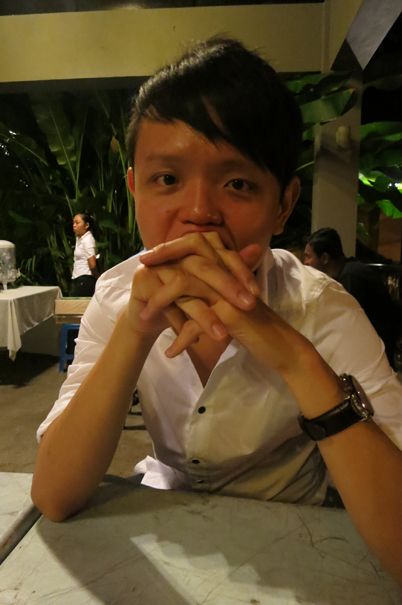 The morning looks of Miko & Brad.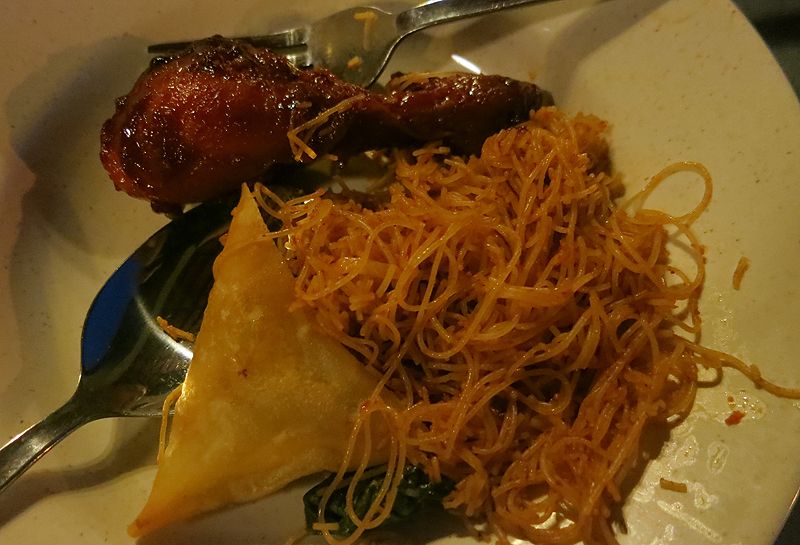 Reached the venue set: Breakfast buffet awaited for us!
As you can see, this pic looks pretty dark, because I had this heavy breakfast as early as 6am!

At around 6.30-7am: we had to wait a bit for the arrival of the team and so, and here's us looking slightly more awake, heh.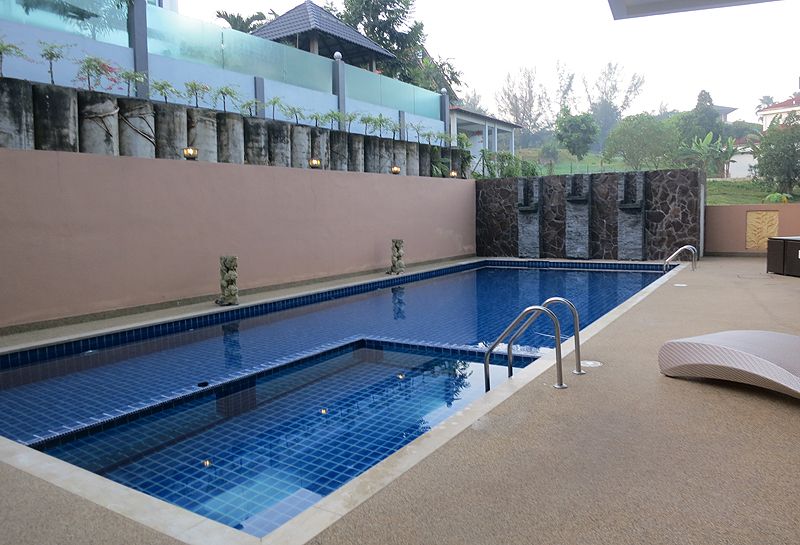 We entered the filming set, and it's a gigantic mansion!! Greeted by it's pool upon entering.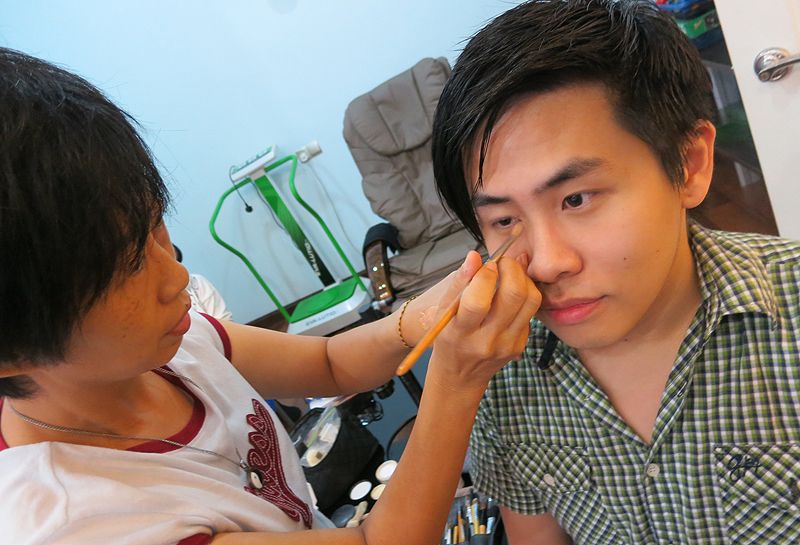 First thing was to do our make up & hair. Meet our makeup artist and our new friend from Malaysia, Aaron.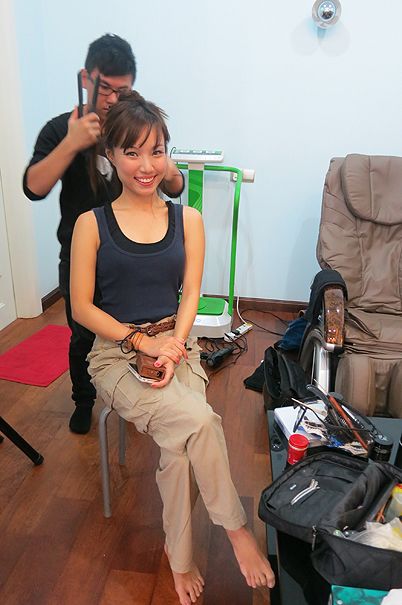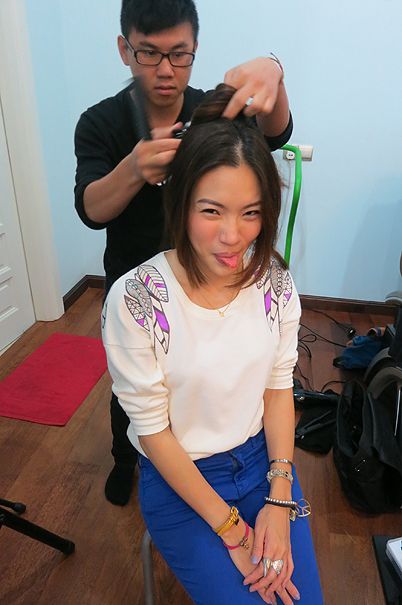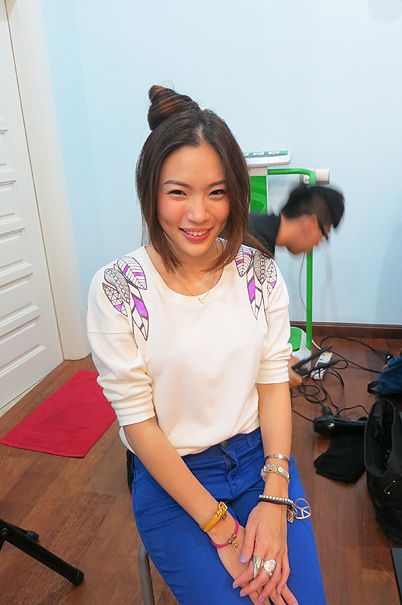 Vel looking pretty here ;)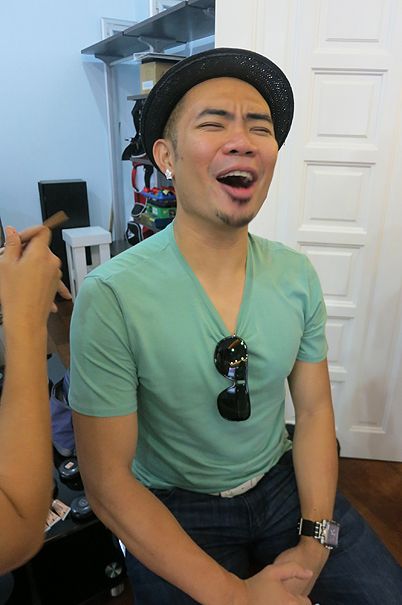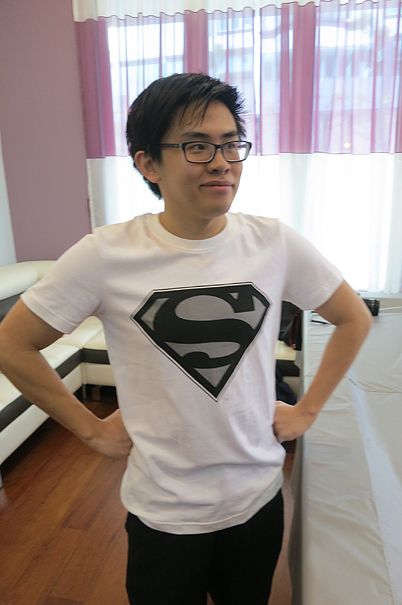 here's our talented Emcee Liang, and Aaron, who has really "attractive" shirts.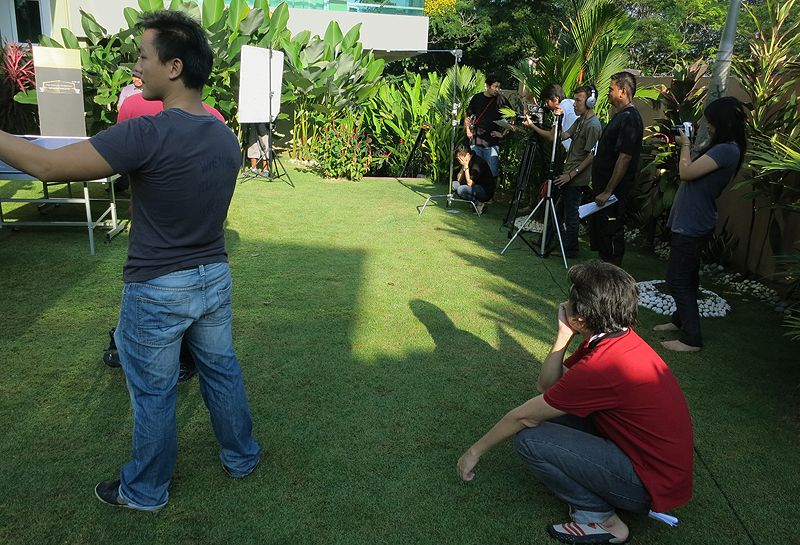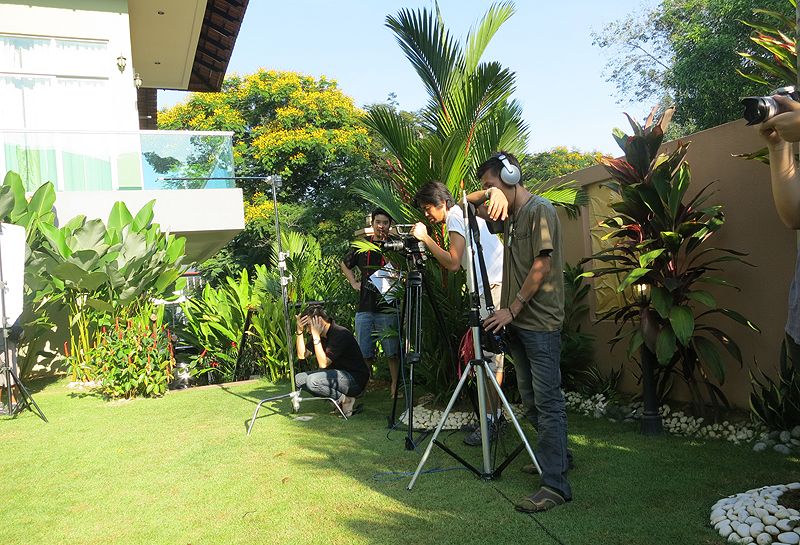 Production crew getting ready under the scorching sun, feeling really warm on their behalf! Check out the first guy wiping his sweat you can imagine how warm it is!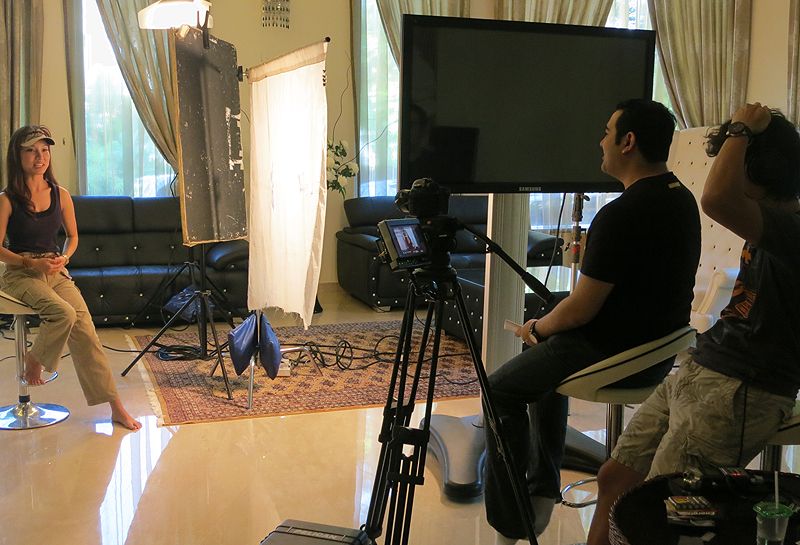 Beginning the Toshiba Ultrabook Challenge! Part of the filming: Interview in the process!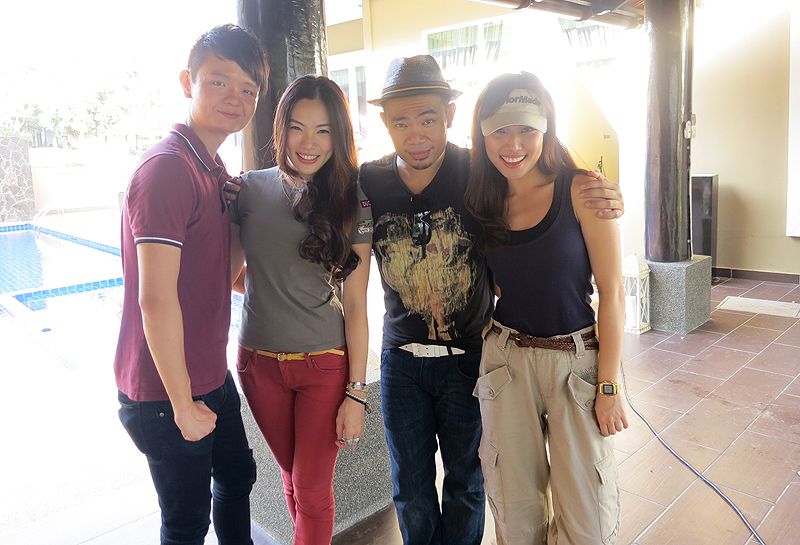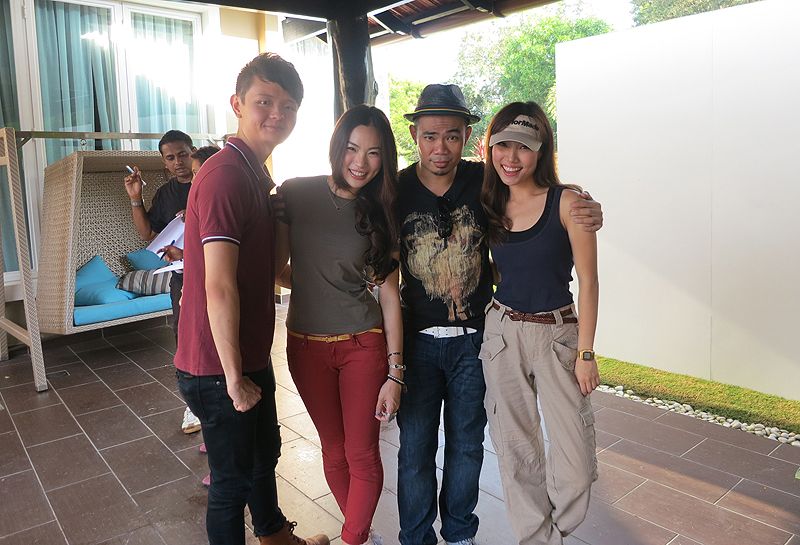 Brad, Vel, emcee Liang and myself. Emcee Liang is in fact a prominent DeeJay in Malaysia who also sings and btw, he has an album too!!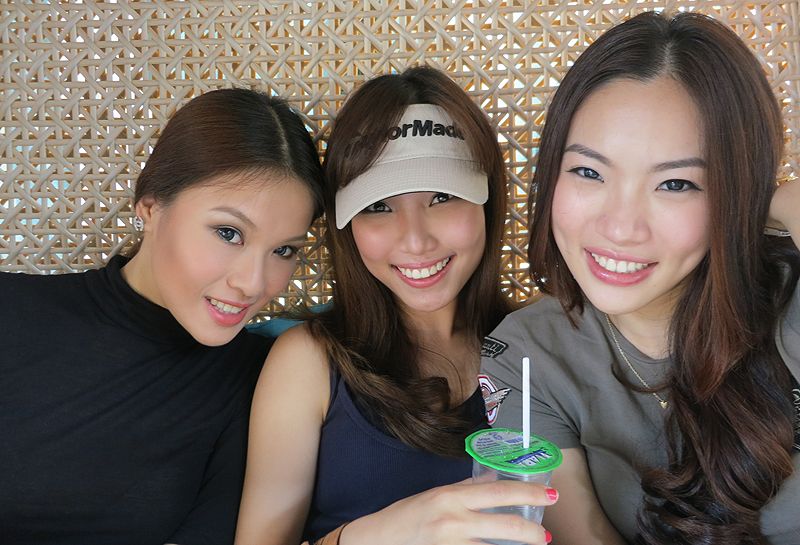 Our pretty new friend, Nicole, myself and Vel.

Here are the two in-charge from the agency in Malaysia! ☺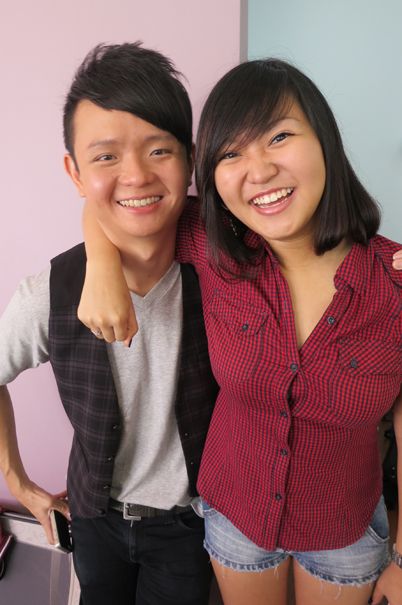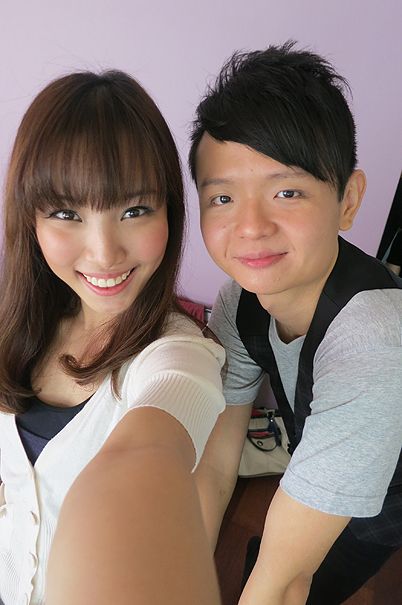 Christel and myself with Brad.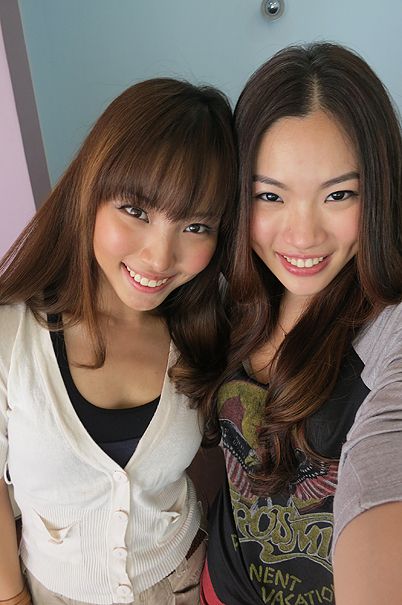 Vel & me <3

My hair and make up artist for the day! He's super nice! ☺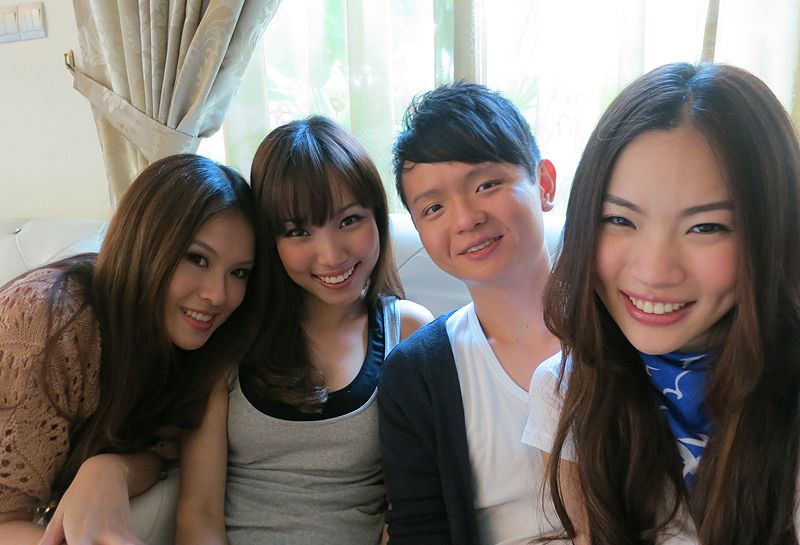 Nicole, myself, Brad and Vel.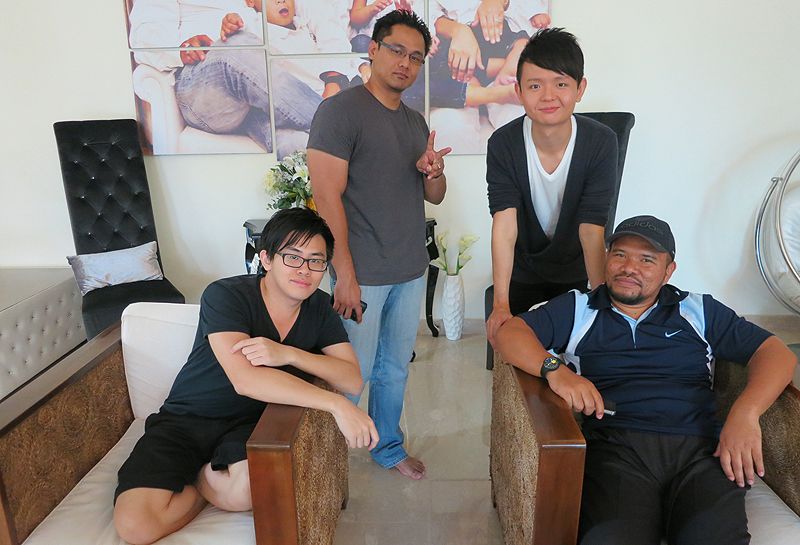 The guys!

Brad and I with the part of the production team, Toshiba peeps, and makeup artist!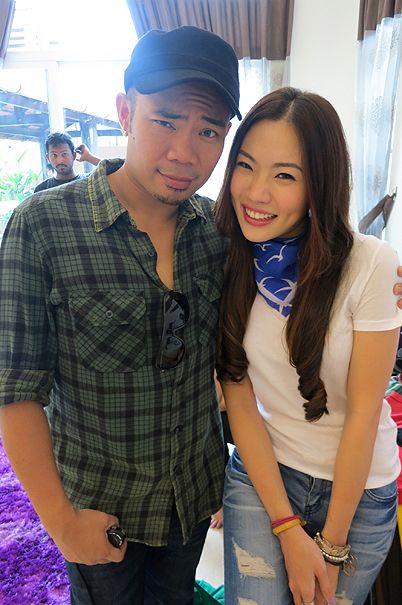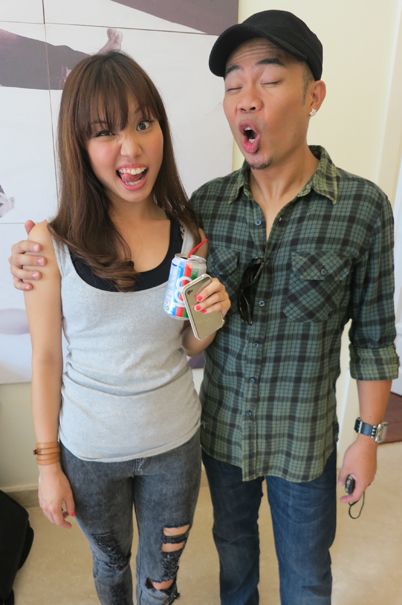 Here's the friendly Miko, we all love him!! ;) With Liang, he totally spontaneous.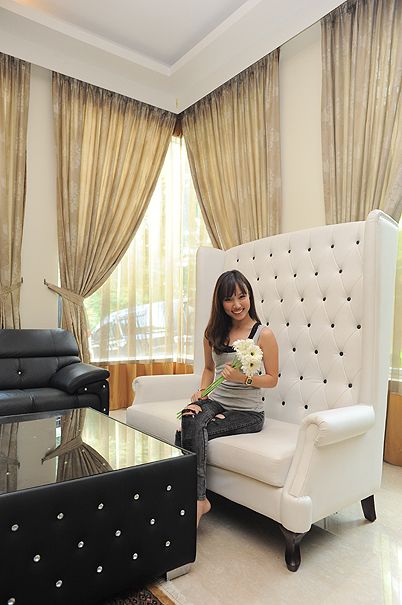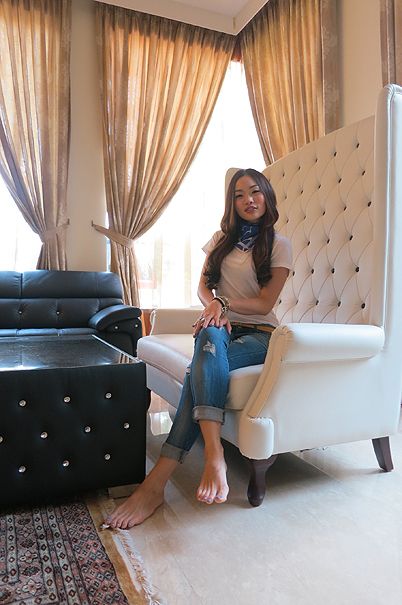 At the mansion's living room, it's gigantic! And check out the palace-and-posh-ooking sofas. We thought it's a good place to camwhore with Brad's professional camera!
These are taken by and with Brad's camera!
Can't wait to see the remaining of the videos, stay tuned to here and Toshiba's facebook in the meanwhile ;)