2
February
TWENTYTEN
0602 HRS
I headed down to Salon Vim recently for another much needed hair appointment. Was swamped with work these couple of months especially with all those festivities and my last visit to Salon Vim was way back in August – definitely in need of a salon visit!
So my hair was in a pretty messed up shape but it was also long enough to do something about it. Wanted to rebond the tresses because I did 'textured perm' back around mid last year but the curls were more or less gone and that made the hair somehow untidy. Unfortunately, I don't have a full, luscious, thick bunch of hair to play with and so, rebonding (albeit soft rebonding) was out of the topic because it will flatten the hair and make the hair even less fuller than it is now. Didn't have any idea on my mind so as usual, I left John to decide what's a good change ;)

Before.
And wheee! I got myself a new hair-perm and it's named the 'Textured Waves'. Slightly different from the previous 'Textured Perm' I did because this time the curls were looser, bigger and just like how the name sounds, I'd waves instead of smaller curls. On top of that, I had a new shade (Chestnut Brown Base + Light Brown Highlights) added to the tresses.
Love, love the end result.
More below ;)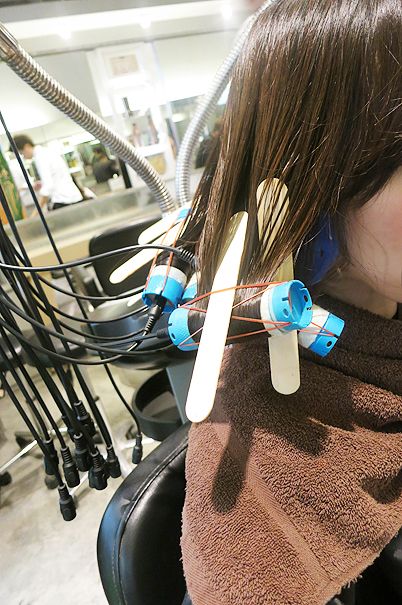 It wasn't my first time to have my hair permed and I had a really bad experience on my first plus a not very satisfied one on the second. Although I think it's important to have a good stylist with the experienced skill sets to perform the hair perm, I realised that managing the curls after perming is a huge and essential part in ensuring we get good hair days.
And from my personal humble experiences, the curls will never look good and neat if I were to let my hair dry naturally after bath. And talking about this, kudos to John, he taught me a very simple technique to manage the curls. It's amazing because it's probably the simplest and easiest yet effective way to obtain nice big curls! I always thought that those big curls can only be achieved by curling your hair with a curler and never with a perm and I guess i'm wrong. To those who had your hair permed or thinking to get your hair perm, here's my very own (improvised from John) simple step that works for me and I hope it works for you too:

1. Separate your hair into two bundles only.
2. Roll/Twirl each lock/bundle in the outwards direction (away from your face).
3. Blow-dry each lock/bundle at a time and continue to twirl it while you are blowing-dry the hair.
4. Use your fingers (not comb) to separate the bundle to spread the curls.
* You can control the intensity of your curls. My personal note:
- To achieve best results and get strong big curls, ensure that each hair bundle is completely dry (preferably don't stop even if hair is near-dry, damp)
- If you wish for neat waves instead of stronger big curls, you can stop after blowing the hair bundles to near-dry and leaving them to dry naturally after.



The bundle of hair after blowing dry for 5-10 minutes. Not fully dry, still slightly damp.

A shot taken before a wedding dinner – Spread the curls from the bundle. Big loose waves instead of stronger big curls.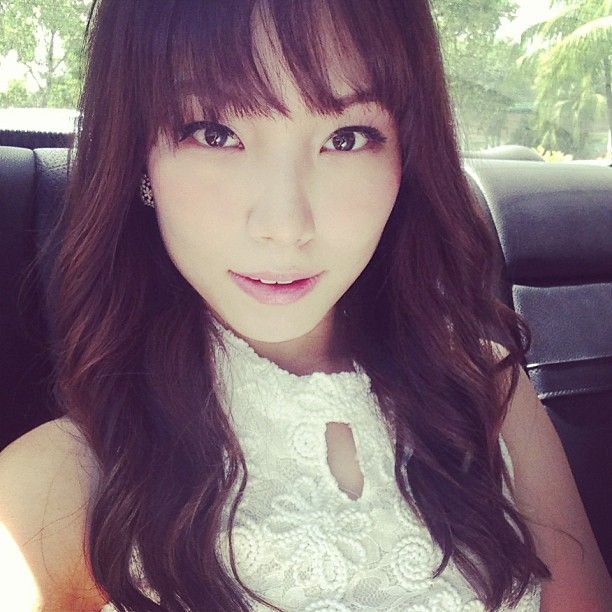 Shot taken before a birthday party – Made sure that I had the hair bundles blown-dry to achieve the bigger, tighter curls.
How I wish I found out about the way to manage the curls earlier. But guess it's not too late to know it now, and thanks to my trusty stylist John who's really experienced and skilful at hair perms too. Now I can literally create/get those 'big curls' myself everyday, hee ;)
If you are keen to have your hair done by John too, do book an appointment with John at 68847757 / 68847767. Had intended to pay a trip to Salon Vim to look for John late last month but our schedules clashed for a number of times and John was almost fully booked for the entire December. Glad to know that, and if you are interested to pay John a visit, do book your appointments in advance! ;)
Don't forget to quote my blog for 10% discount for all hair services ;)

SALON VIM BY CHEZ VOUS
313 @ SOMERSET ORCHARD ROAD
#04-07/08/09
Singapore, 238895
TEL: 68847757 / 68847767