We had a three-night stay at Sau Bay Fiji and this place is quite a hidden gem I must say.
Sau Bay Fiji is a private luxury boutique resort nestled on a shore and surrounded by virgin rainforest. It's not a huge compound with about 4-5 cottages + a safari tent cottage (this was really cool) and I actually think that's the beauty of this place. Quaint, cozy, very private and safe.
One great thing about Fiji is you could experience a whole range of activities from soft adventure to extreme sports. At Sau Bay, it wasn't just a stay, but you could easily go for hiking (there is climb just behind the resort where you can explore the nature and see the sun rise/set etc), kayaking, snorkelling, sailing & scuba diving. The resort has a private boat to take you anytime. Besides that, it also offers village tours which we wanted to experience very much. In case you are thinking if there's any other things to do in Sau Bay, they do have in-house masseuse and you'll love the view from the spa house (pictures below).

The cottage where we stayed.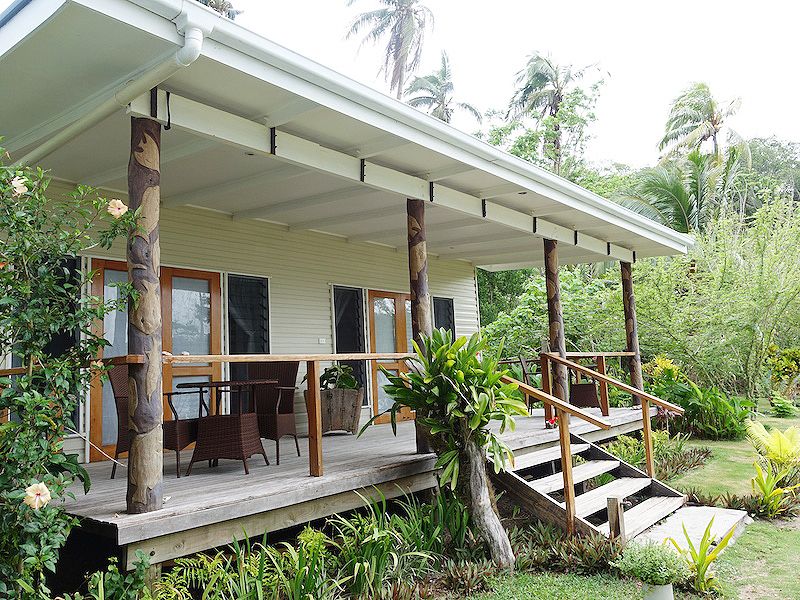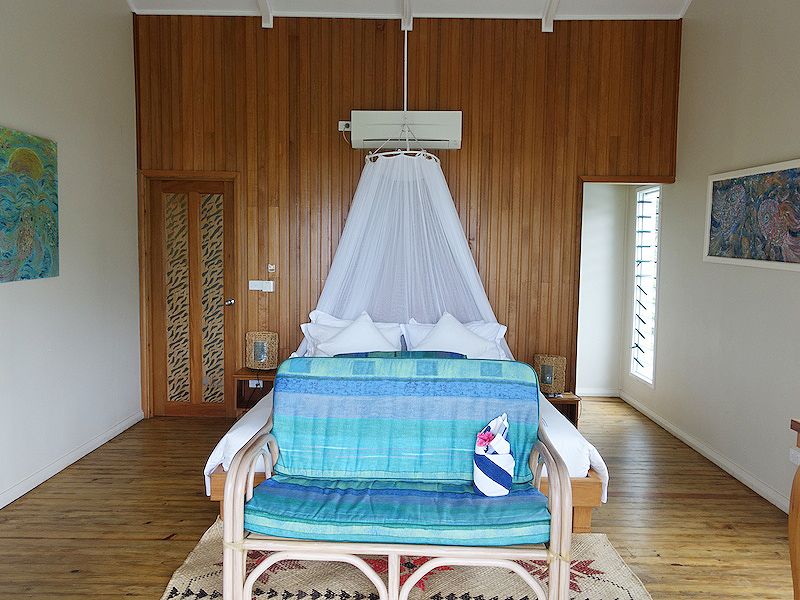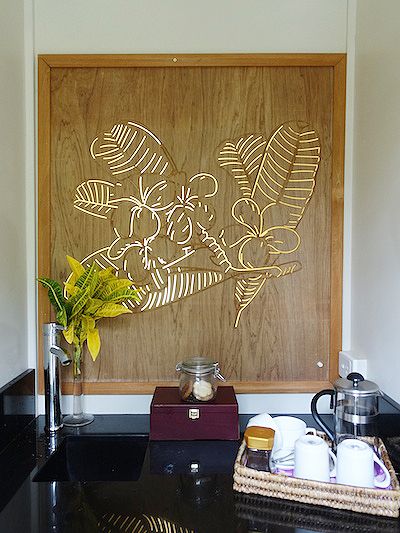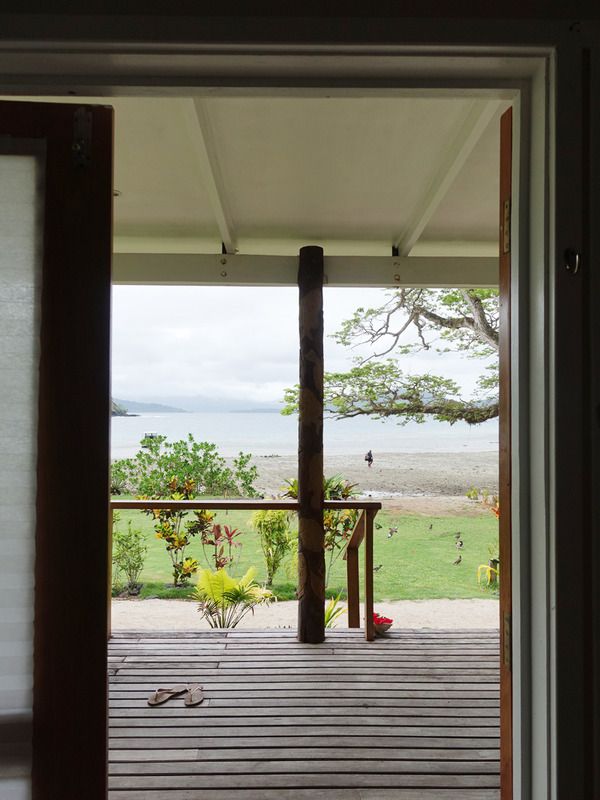 View from our room.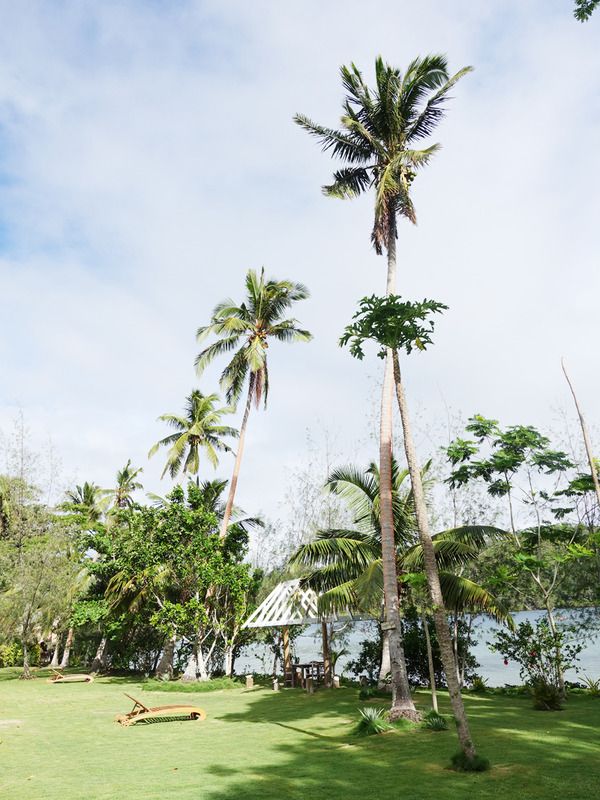 Perfect day to hide in the shade to read a book.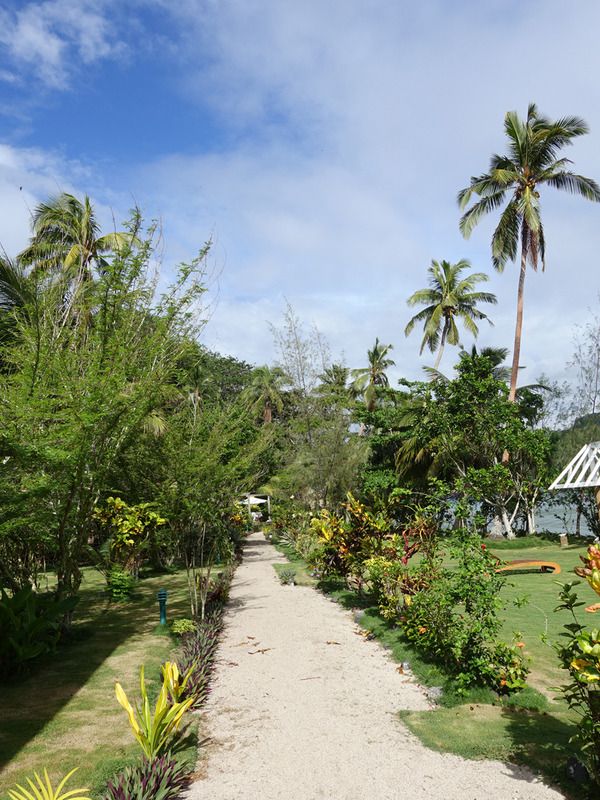 Walking down to the other cottages.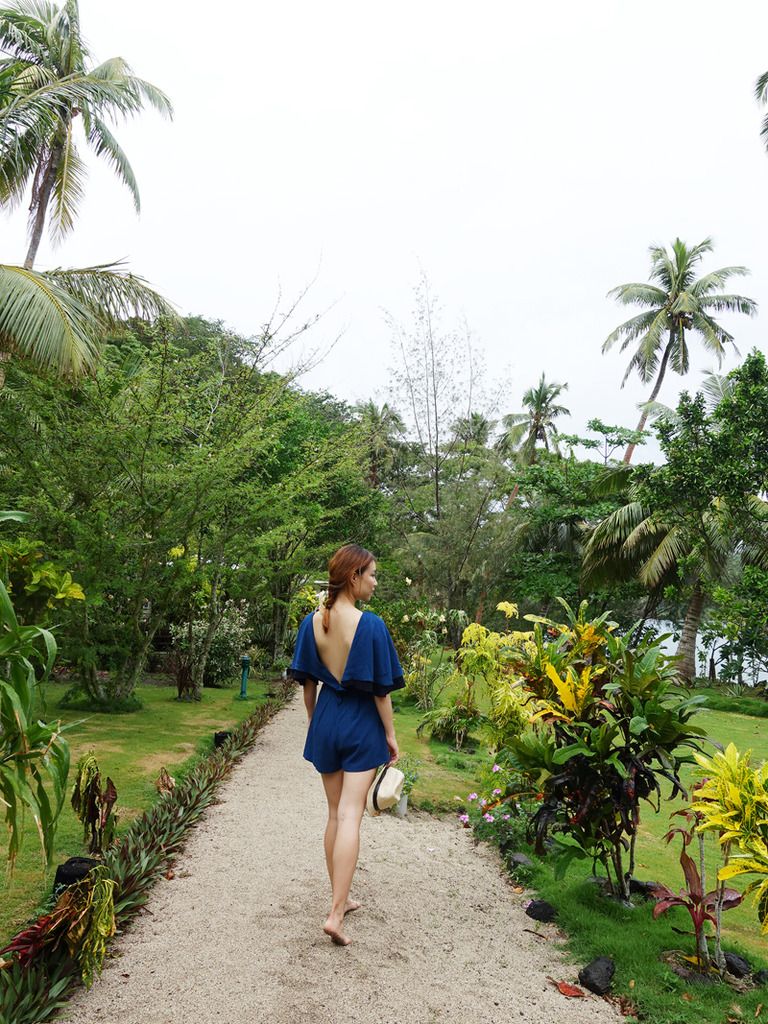 In Klarra's v-back romper.

The common area for drinks, breakfasts and chilling out. There's a bar there as well.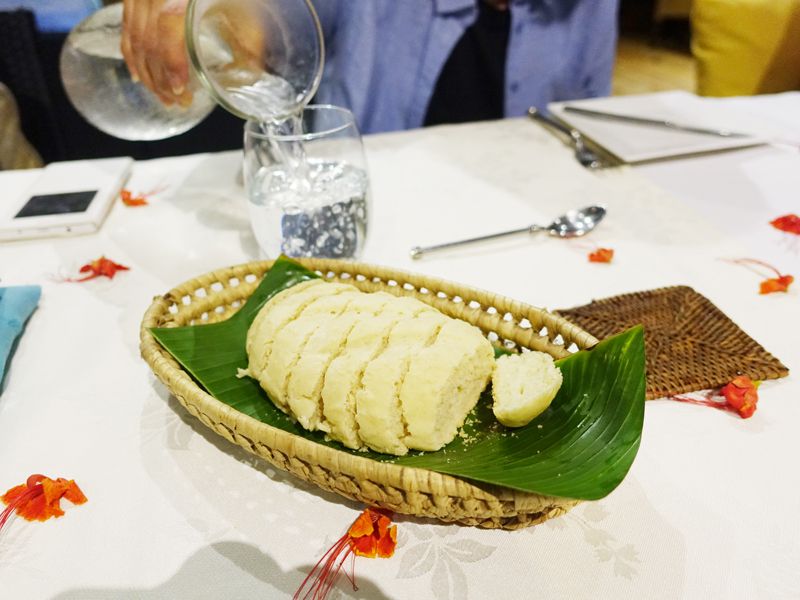 Daily homemade bread and love this.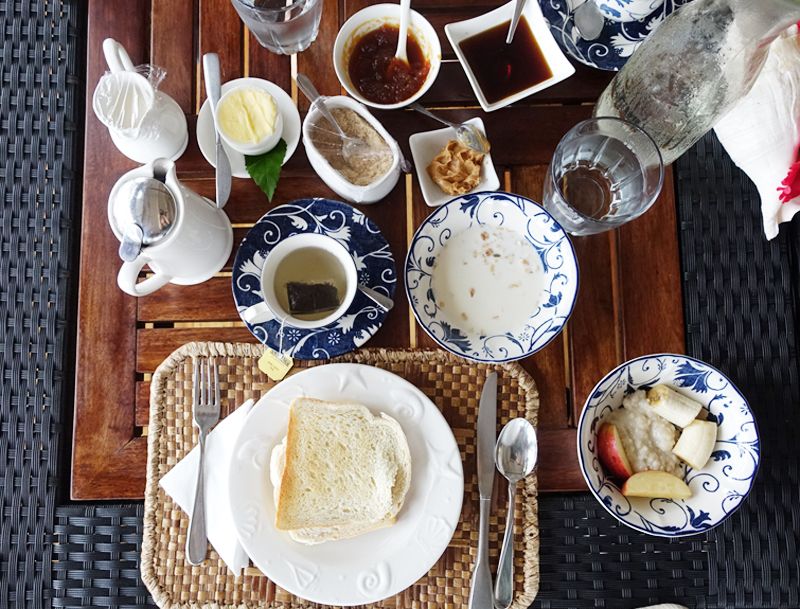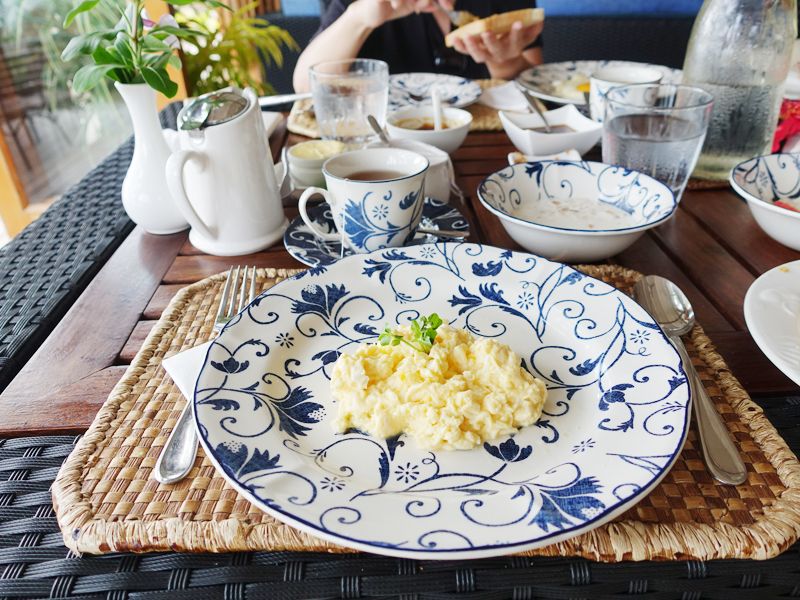 Homemade breakfast with eggs of your choice – love how everything can be customized and how flexible the hosts were.

The safari tent which can accommodate a family of 3-5 people.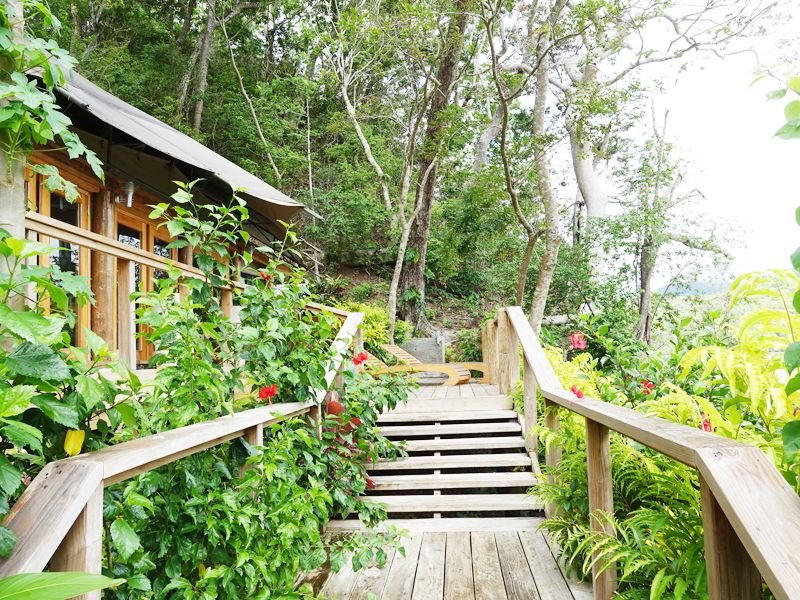 Wearing Klarra's slit front maxi skirt.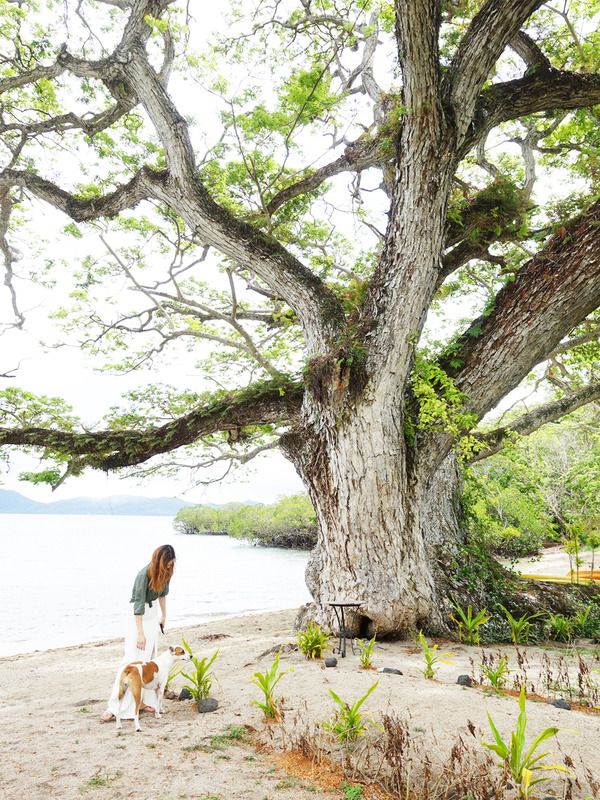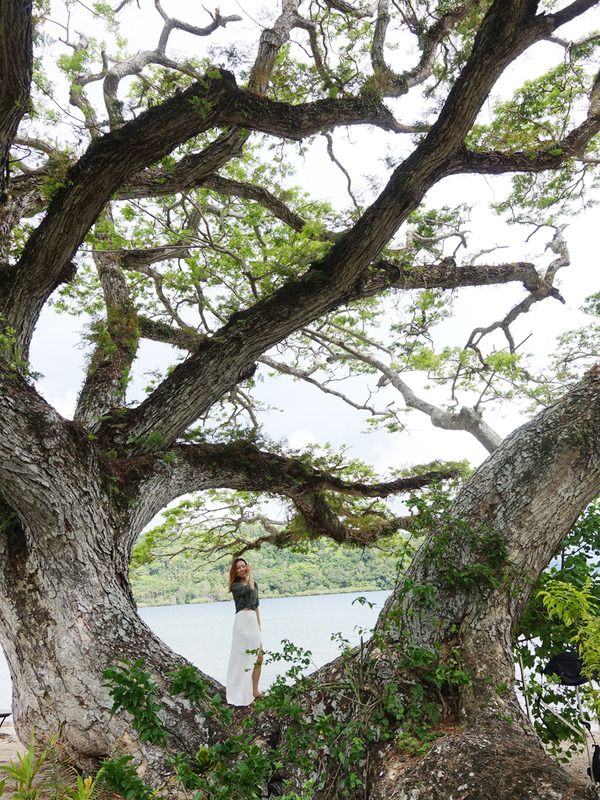 Spot that heart shape formed by this tree, one of the favourite spots for couple & wedding shoots.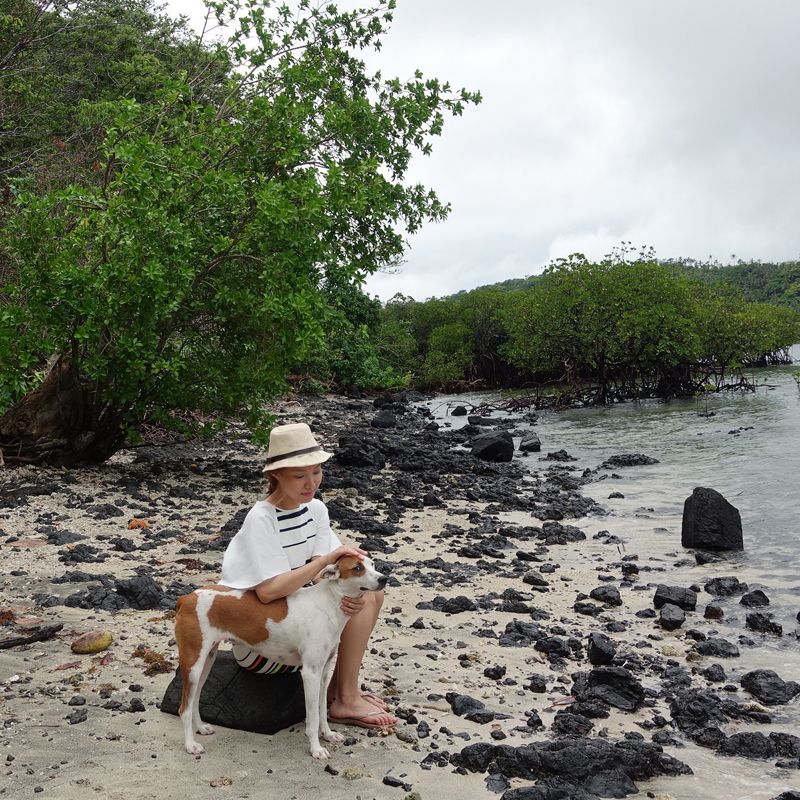 Both Nigel and Carol own four lovely dogs who kept us company during our walks <3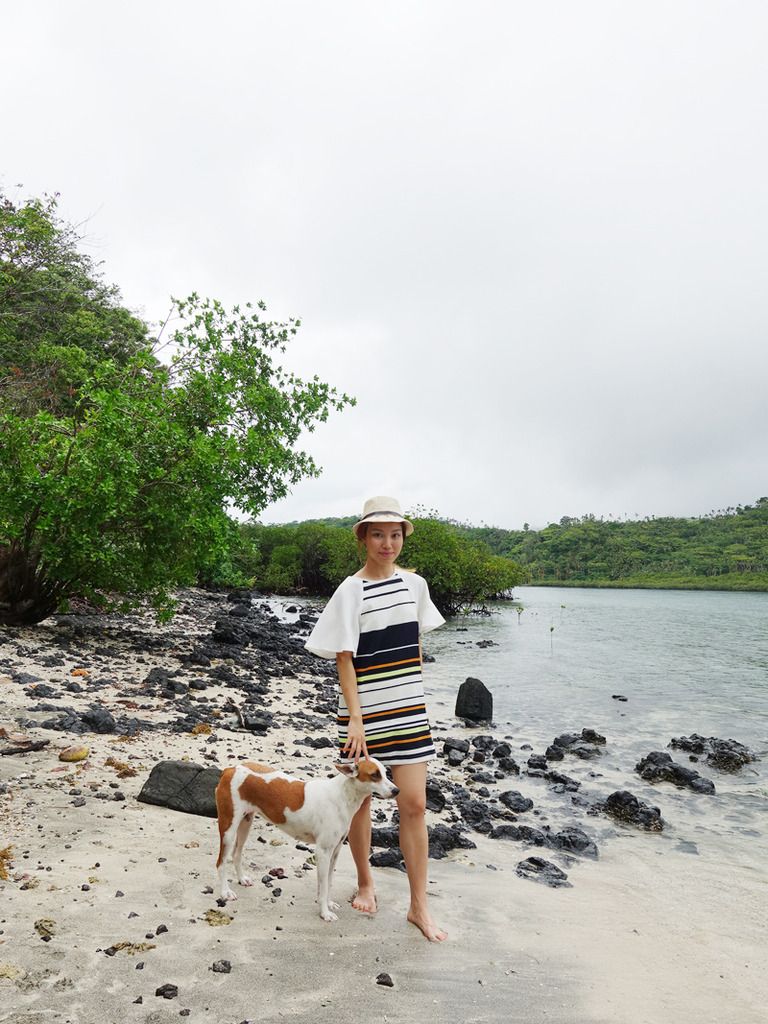 Walking by the beach with this little one. Wearing the stripe shift dress from Klarra.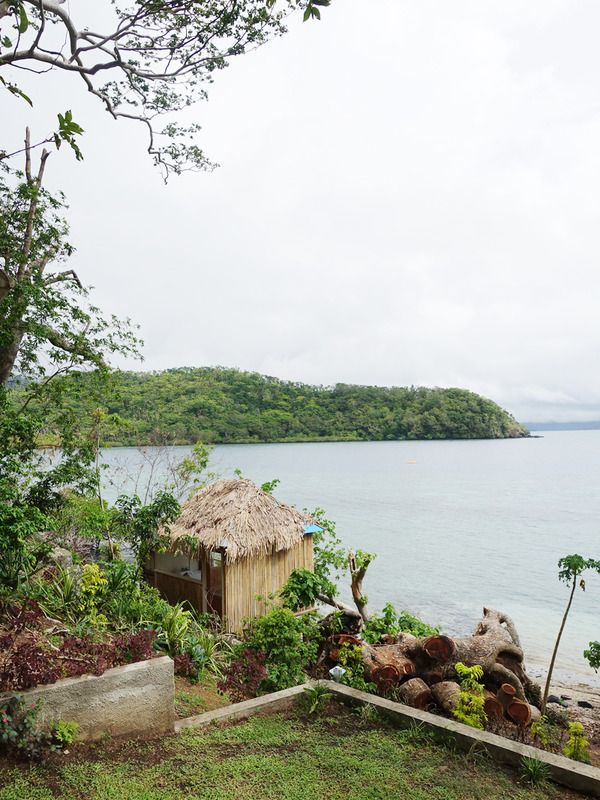 This is where the massage/spa house is and look at that beautiful uninterrupted view of the ocean and mountains.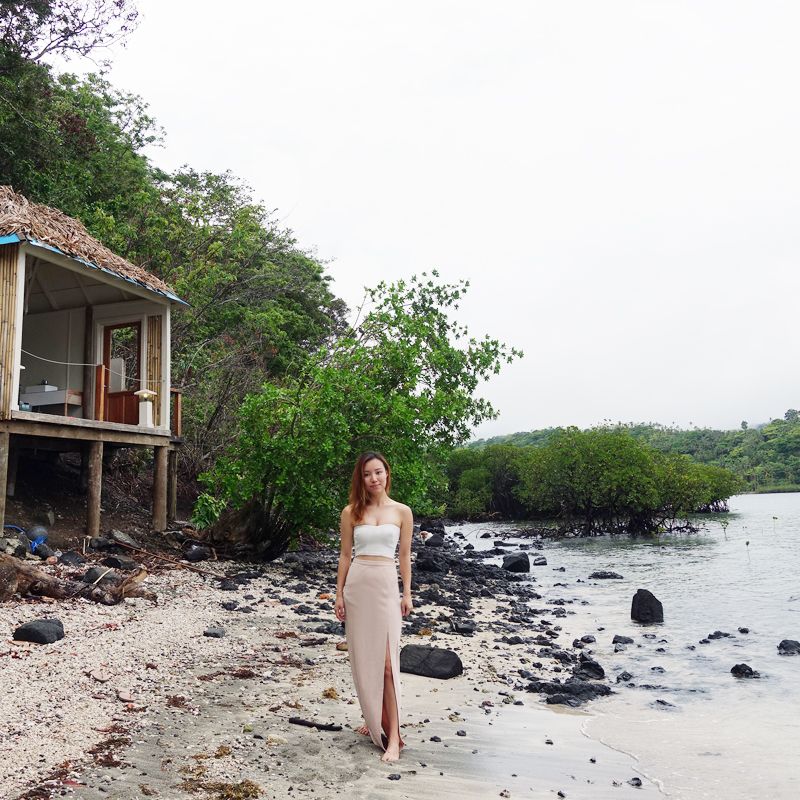 Wearing a maxi slit skirt from Klarra but this time in my favourite blush tone ;)
Sau Bay Fiji is owned by a very lovely couple named Nigel and Carol. They were such great hosts with impeccable service and we had nothing to worry about. Both of them made sure we got to experience Fiji to the fullest within the short span of time, had everything arranged from head to toe and that we were well-taken care of.
Nigel and Carol also made sure that we met the other guests and vice versa – it was a joy making new friends and it definitely made us even more comfortable knowing who were our neighbours during the stay. The other guests staying at the resort were recurring customers and we have heard how much they loved coming to Sau Bay for a respite and how beautiful a place it was for diving. Not forgetting, I could see Sau Bay Fiji as a lovely place for weddings, honeymoon or a couple/family get away if you would like somewhere quiet and private. I'm very confident you would get the best service from Nigel and Carol ;)
I grew fond of this place, the people, and left the place feeling a little sad. If I were to highlight what's best apart from the beautiful resort and how clean it was, it has got to be the amazing service. Nigel, Carol and the others such as Bella, Emily etc from the resort, new friends from Australia, and California such as Jim, Rhonda, Jon etc made our stay there fun, beautiful and memorable (bummed that I didn't manage to capture a photo with them). The people were very genuine and I definitely hope to see them some day in the near future x

If you would like to find out more about Sau Bay Fiji, do click on the below:
http://www.saubay.com/
https://www.facebook.com/SauBayFijiRetreat/
http://www.booking.com/hotel/fj/sau-bay-fiji-retreat