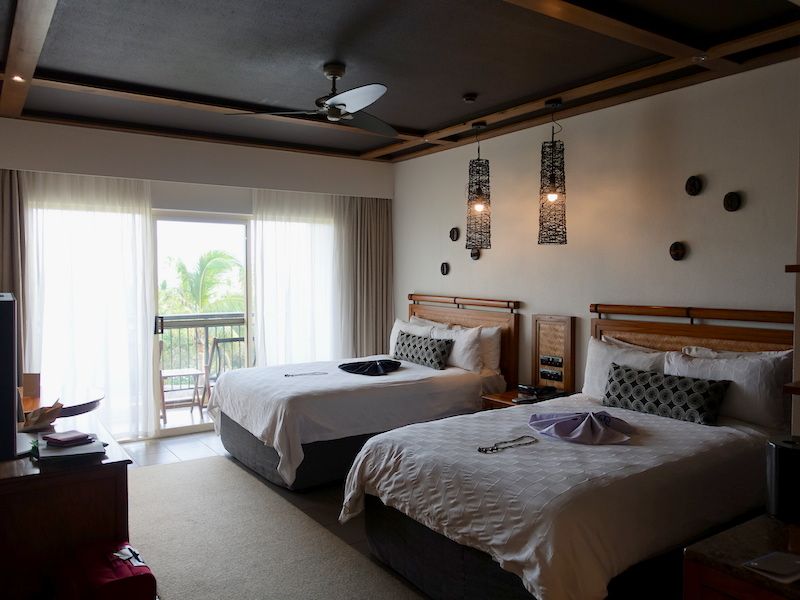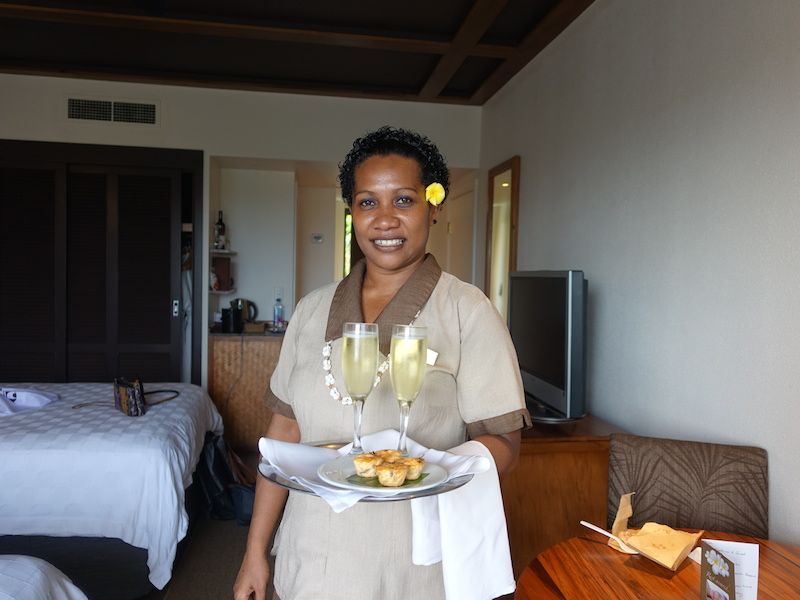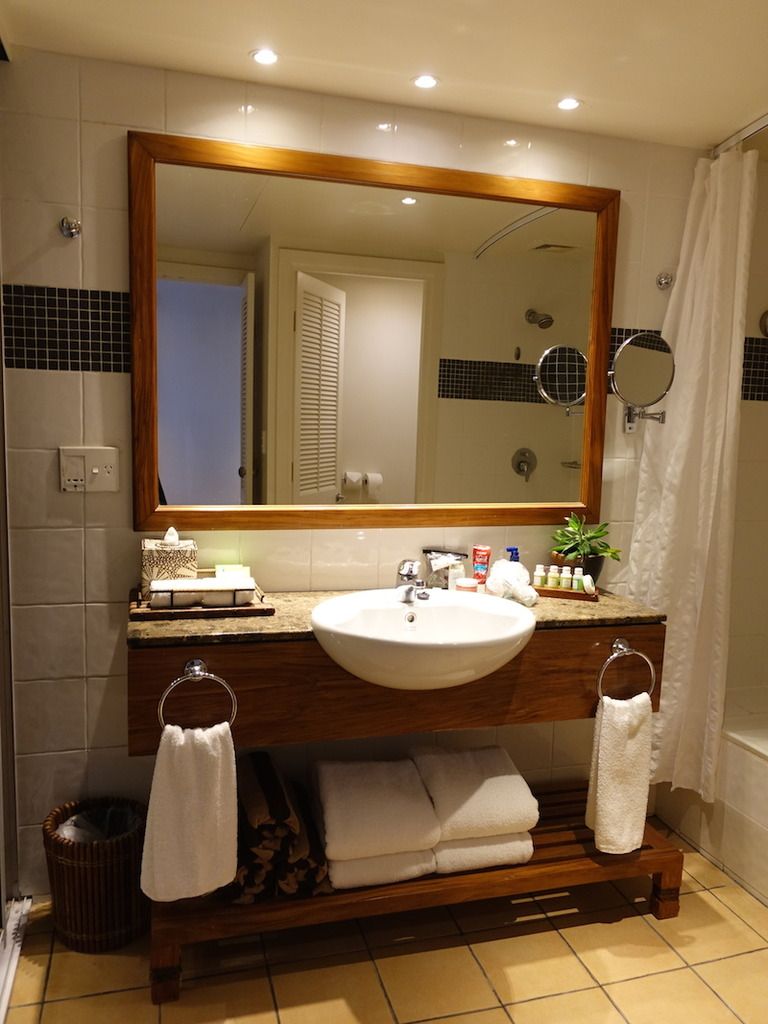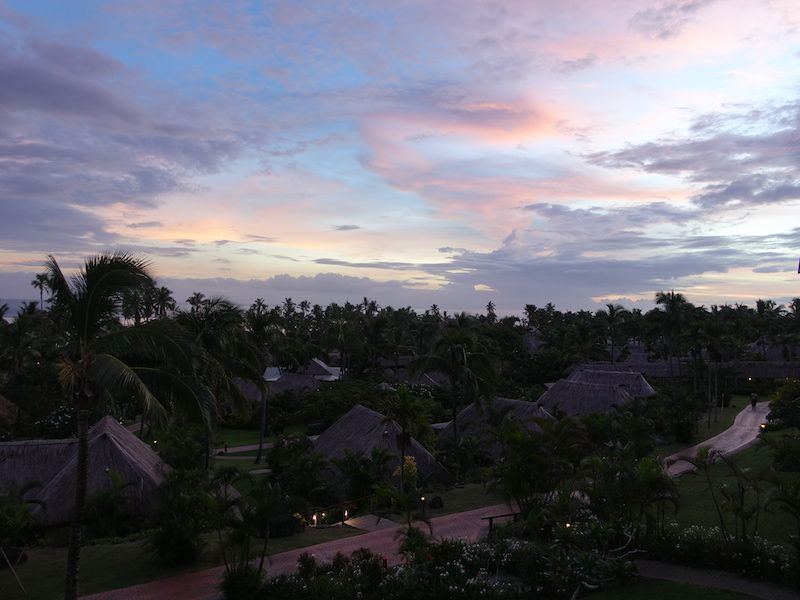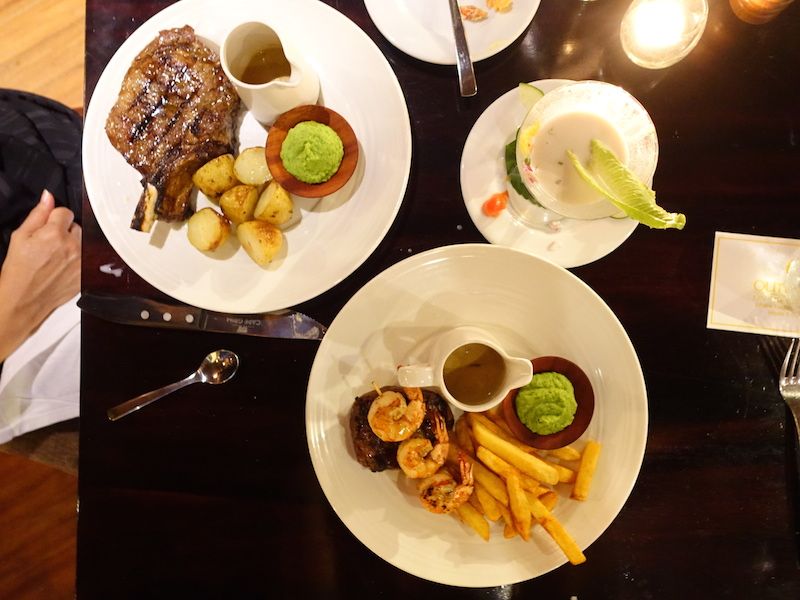 We shifted and stayed in 4 hotels altogether during the week in Fiji.
The next hotel we left to after Sau Bay Fiji was to Outrigger Fiji. Outrigger is a 5 star resort located in the heart of Fiji's Coral Coast and is set on a white sand.
Everyone we met along the way knew about this resort and had good comments about it. It is in fact a chain of resorts, situated in Hawaii, New Zealand, Guam and Australia too.
We felt very welcomed into the resort and for sure, service never fails in Fiji. The room we had was facing the beach and we spent the evening watching sunset from our room before we went off to explore the compound and have dinner. Sunset was absolutely beautiful with the purple sky..
Did i also mention we tried Kokonda (the last picture) for the first time?
We heard about this dish since the start of our trip and this is a traditional food in FIji. it's a cold dish (more of an appetizer), made up of raw fish marinated and soaked in citrus juice over night, and then served inside a bowl of coconut milk. We had this dish a couple of times at different places and it seemed to have a few ways to go about preparing it. If you are staying in the outrigger, do try it at the fine-dining restaurant there. I do enjoy this dish and will absolutely have it again if I see it.