Copenhagen is known to be a city with great food and I personally am very impressed with the city's aim of developing high quality of life by focusing on going green, having sustainable and organic approach to almost everything. From what I came to know, the organic living is in the line with the green profile in Copenhagen and by setting the standard on organics, it can help to protect the environment and help to ensure clean drinking water free of pesticides.
Thanks to Copenhagen tourism, we got to visit some of the best places and I'm very sure I wouldn't have known them or even experienced them if it wasn't for 'Visit Copenhagen' (the name of the tourism board). I hope this list will again, be of help to you if you are planning to visit this beautiful city.
1. Joe & the juice
2. Sankt Peders Bageri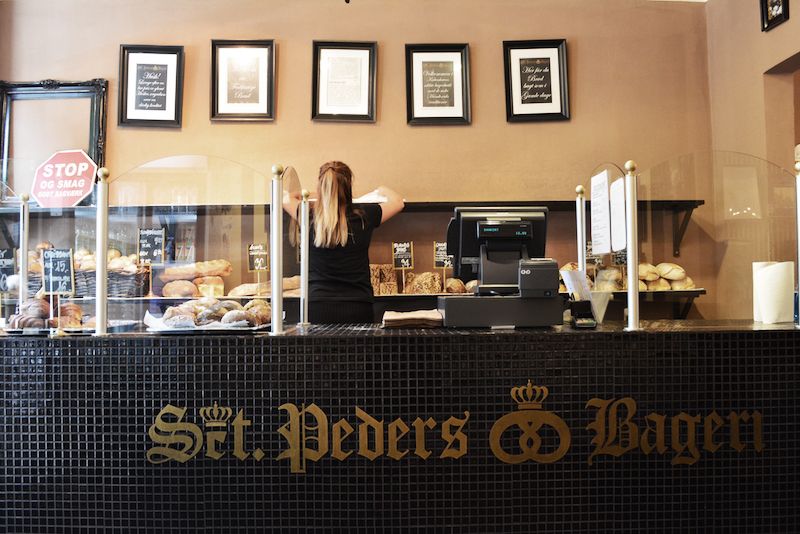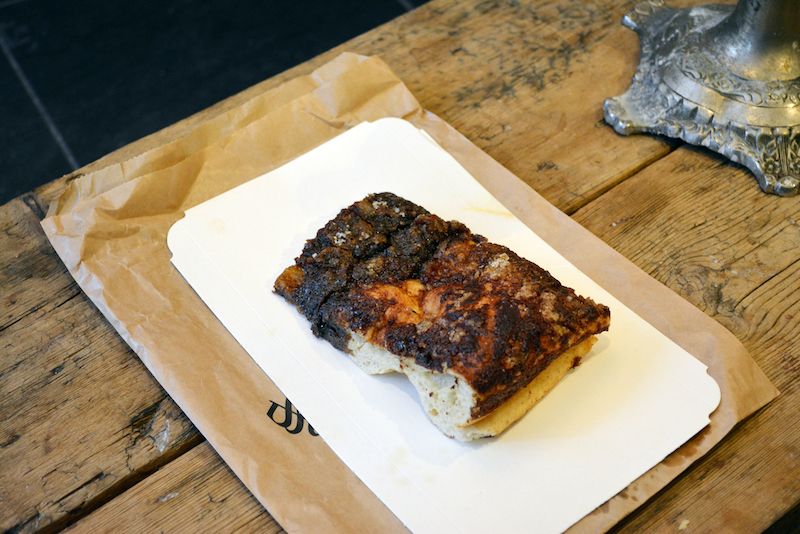 Sankt Peders Bageri is one of Copenhagen's oldest bakeries and known for their "onsdagssnegle" (cinnamon rolls). This was located very near the hotel we stayed, Hotel SP34.
Address: Sankt Peders Stræde 29 1453 København K

"We have revitalized the traditional hotdog using only organic ingredient, making healthier fast food of the highest quality."
I'm not a huge hotdog fan but I do enjoy a good hotdog bun especially when it's done well – good mix of ingredients, chewy buns. DOP hotdog bun I've had was definitely one of the best I've tried. Do get the cheese sausage one if you are a fan of cheese too ;)
Address: Købmagergade 52 1150 København K
4. La Glace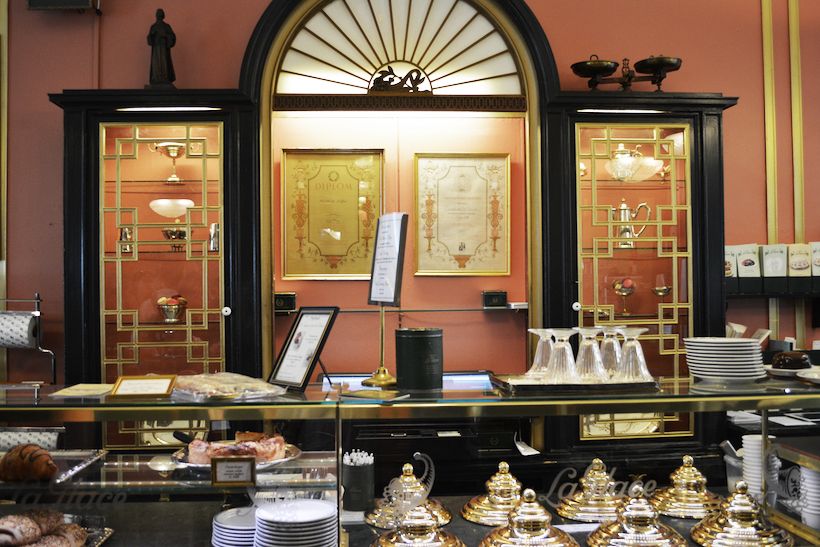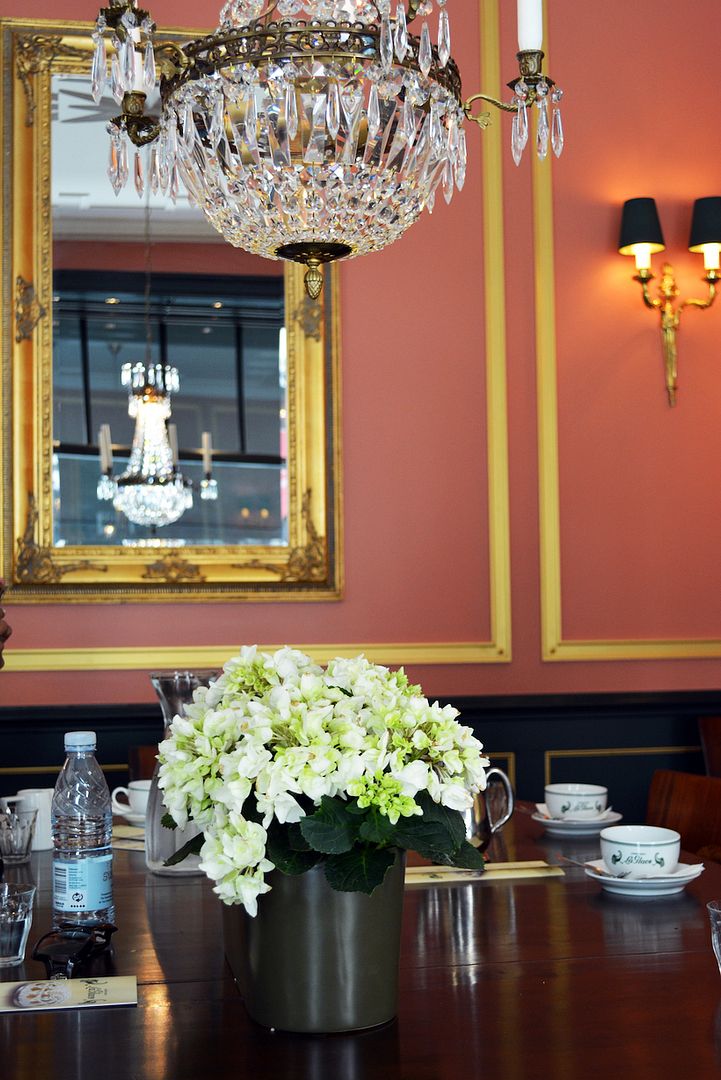 Conditori La Glace is one of the oldest confectionary in Denmark. It has been founded in 1870 and has been through six generations. It was definitely quite an experience to see the old rooms and interior their tea house – they were very classic and beauitful. La Glace specializes in their cakes, coffee and confenctionary treats. Would recommend this place for an afternoon tea or to get some gifts for friends/family back home.
Address: Skoubogade 3 – 1158 København
5. Copenhagen Street Food | PapirØen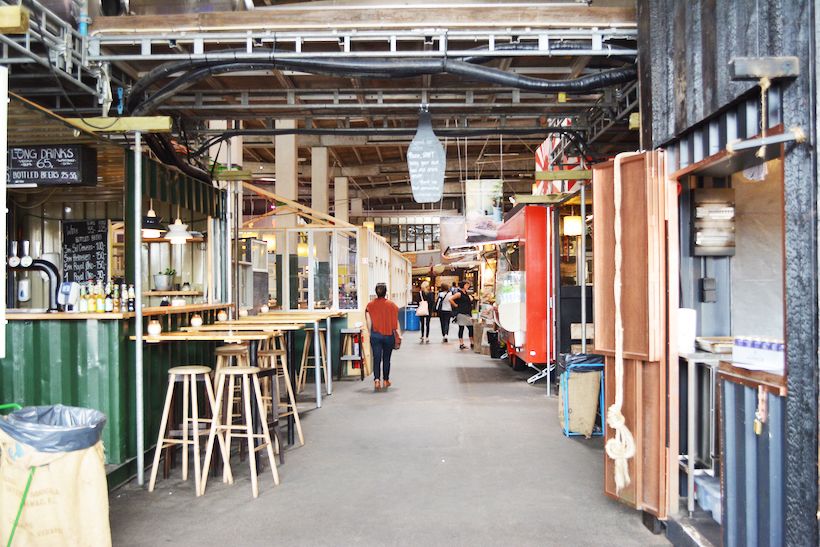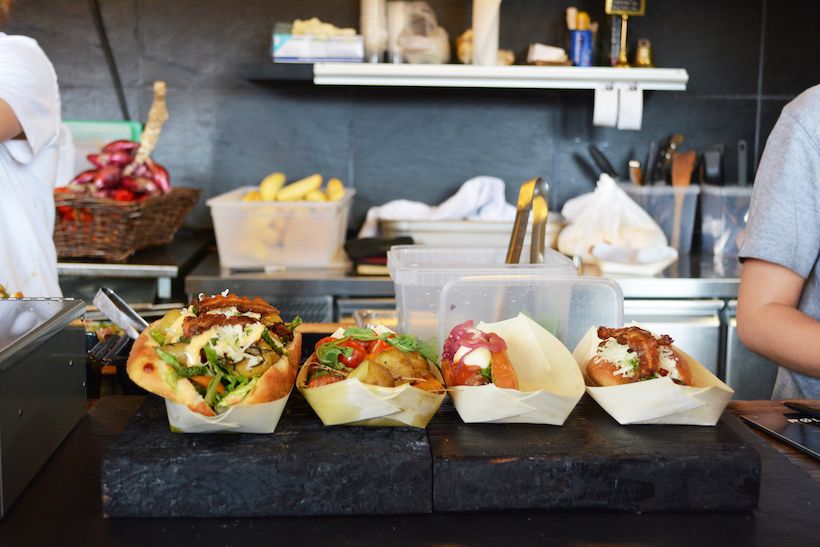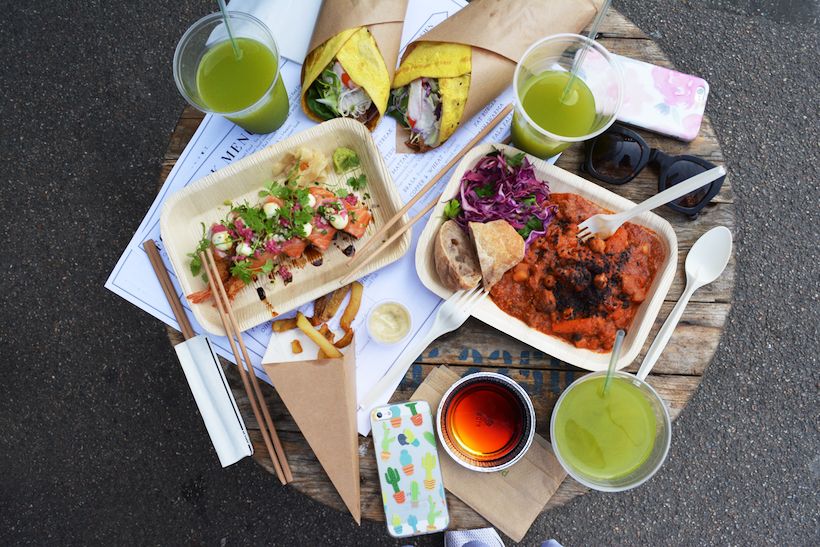 Located right in an abandoned warehouse across the harbor from Nyhavn and the Royal Playhouse. There is no entrance fee and from what I know, there were 33 food stalls and trucks stationed there with all sorts of cuisines. From traditional to international. A few of the must try would be the Duck Fat Fries, Egg Wrap and if you are looking for Asian food, they do have prety tasty sushi rolls too. Copenhagen street food is one of the places I would definitely revisit if I'm back. I heard they are shifting places so do check out their facebook page for more details if you are heading there!
6. Torvehallerne (Food market)


I was happy to know that Grød was situated there. Grød specializes in oat porridge, (love anything oats!) both sweet and savory. They begun first with a store at Jægersborggade but gradually expanded to other areas of Copenhagen. Besides Grød, Torvehallerne has other popular stores such as Coffee Collective which is famous for its fresh brewed coffee. Torvehallerne is another place I would visit if I'm back in the city.
Address: Frederiksborggade 21 1360 København K
7. Toldboden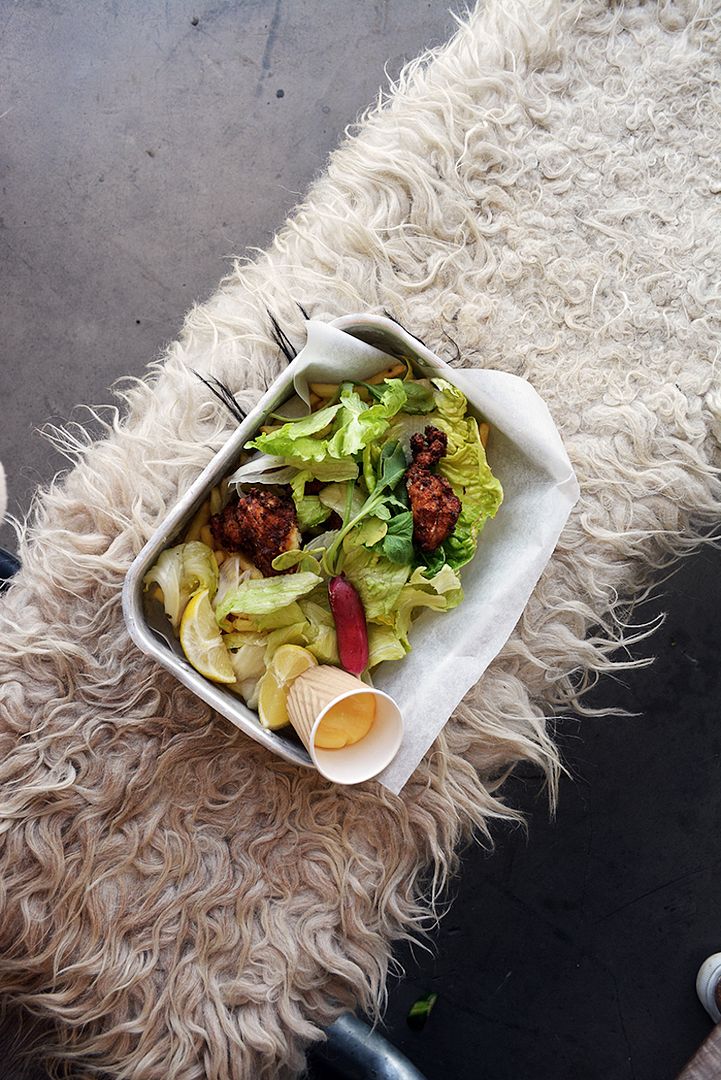 Toldboden is a maritime restaurant specializing in seafood and steak (think lobster roll, fish and chips etc). I adore the interior of this place – those tall glass windows and wooden tables and recycled (yes) rugs/props around. Toldboden is located near one of the most popular attractions of Copenhagen – the little mermaid. It's a perfect place if you would like to find somewhere to have drinks and yet having pretty quality bites for the afternoon.
Address: Nordre Toldbod 18-24, 1259 København, Denmark



8. Manfreds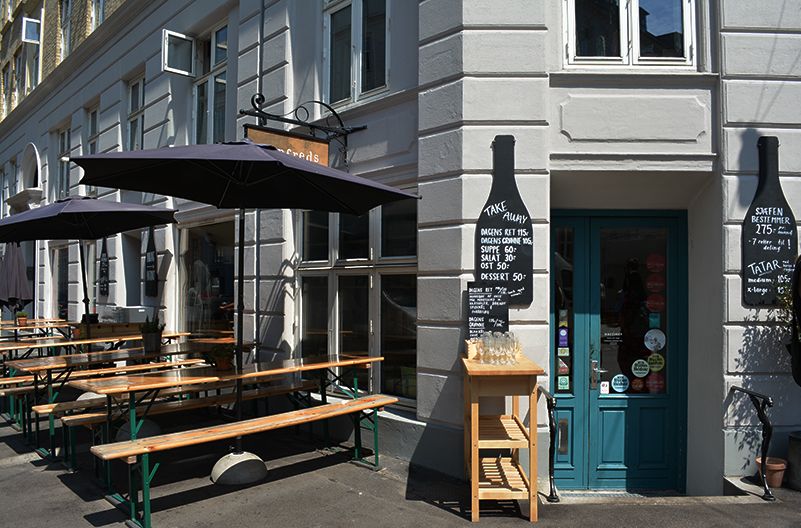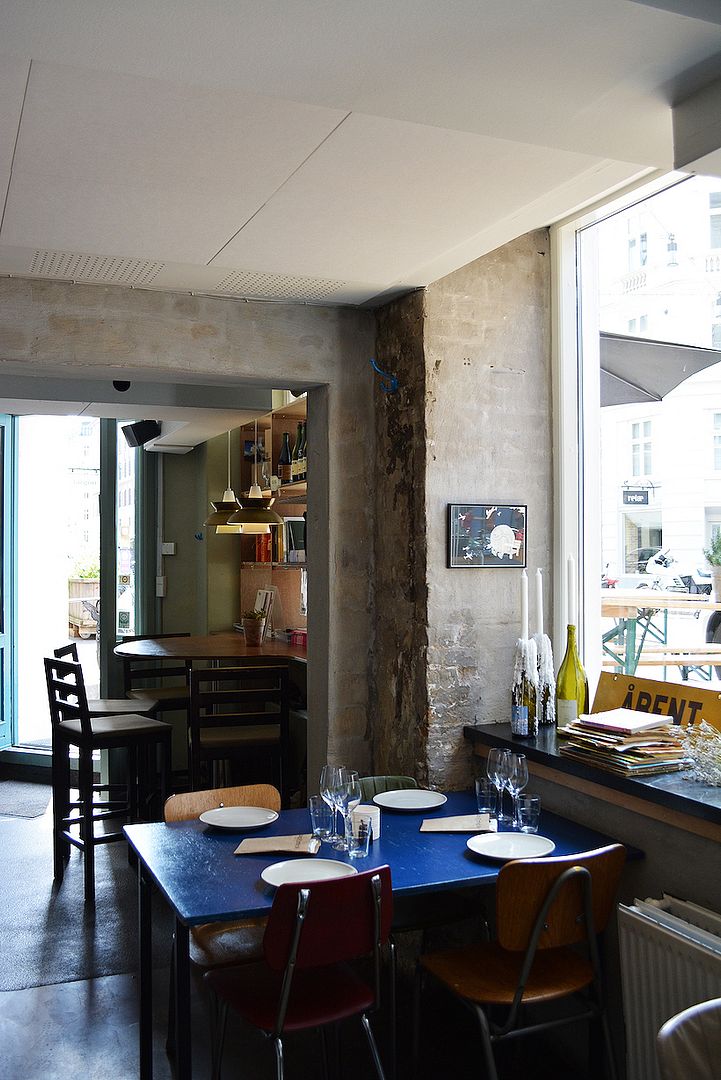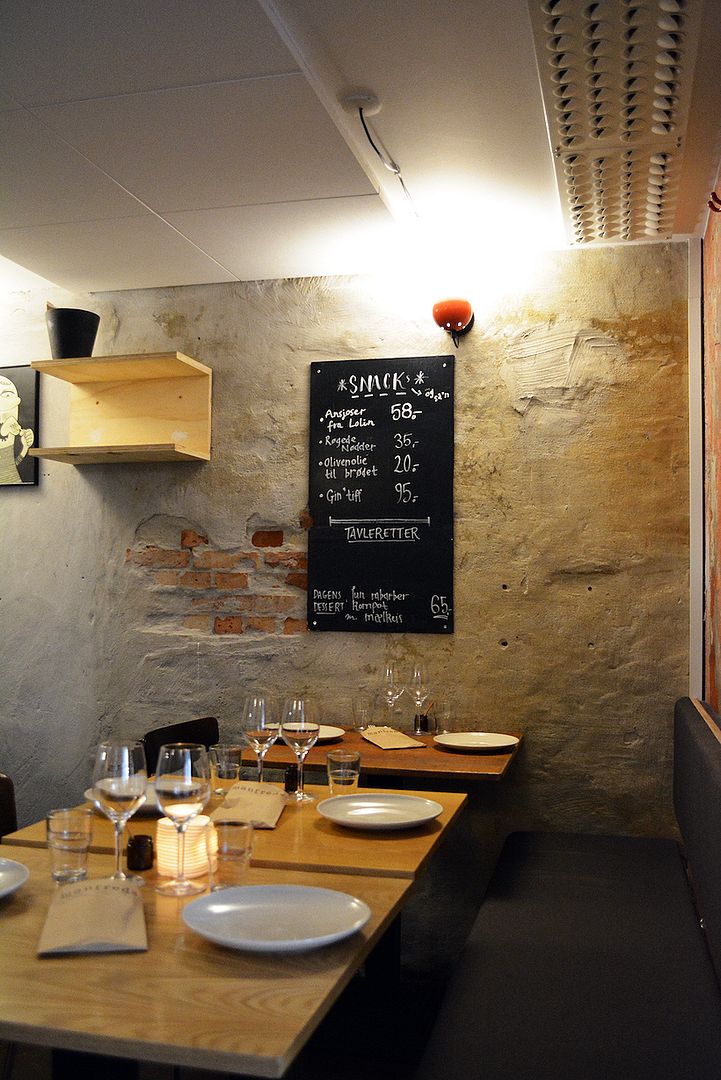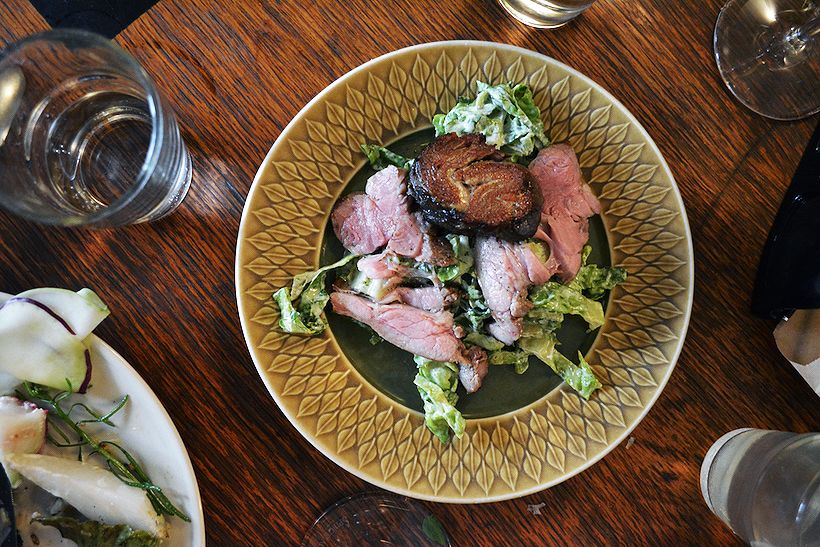 Manfreds is a cosy underground restaurant with tight seatings. The intimate dining atmosphere is continued in the dishes that are served in a communal style for sharing. From Christian Puglisi (An ex-sous chef at the prestigious Noma) and the team behind Relæ (another restaurant by Christian Puglisi which I tried but was a little underwhelmed), this place serves affordable new Nordic cuisine. It's famous for being a veggie-focused restaurant and it is also famous for its raw meat dish (didn't manage to capture any but you can click here to see – it's a must try for sure).
Address: Jægersborggade 40, 2200 København, Denmark

If you enjoy fine-dining, Ante would be another pleasure to experience. I really enjoyed the creations here and personally thought it they were very innovative. We had an amazing wine pairing session and if you do not take alcohol, their juice pairing was really interesting too. It was situated just beside hotel SP34 and the space was very small but it had a very cosy setting which I really liked. Lights were dimmed throughout so some might think they were dining in the dark but I thought it was very romantic.
Address: Jarmers Pl. 1, 1551 København V, Denmark
10. Väkst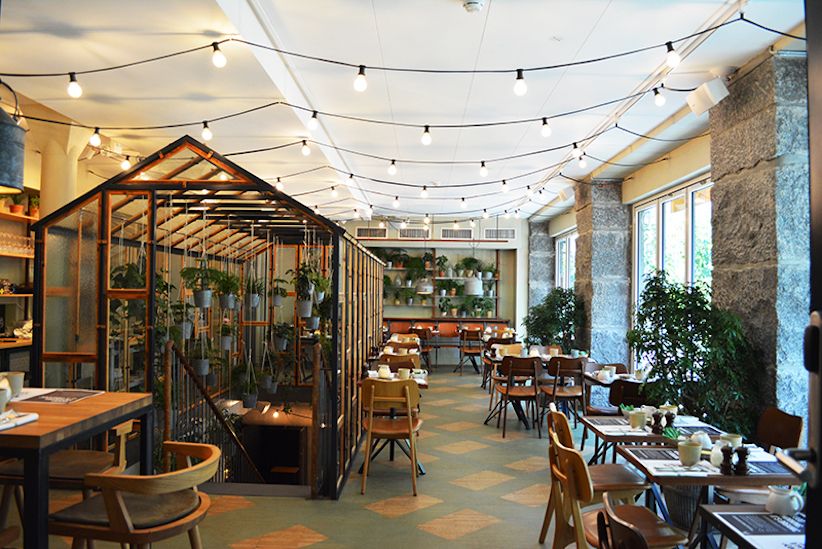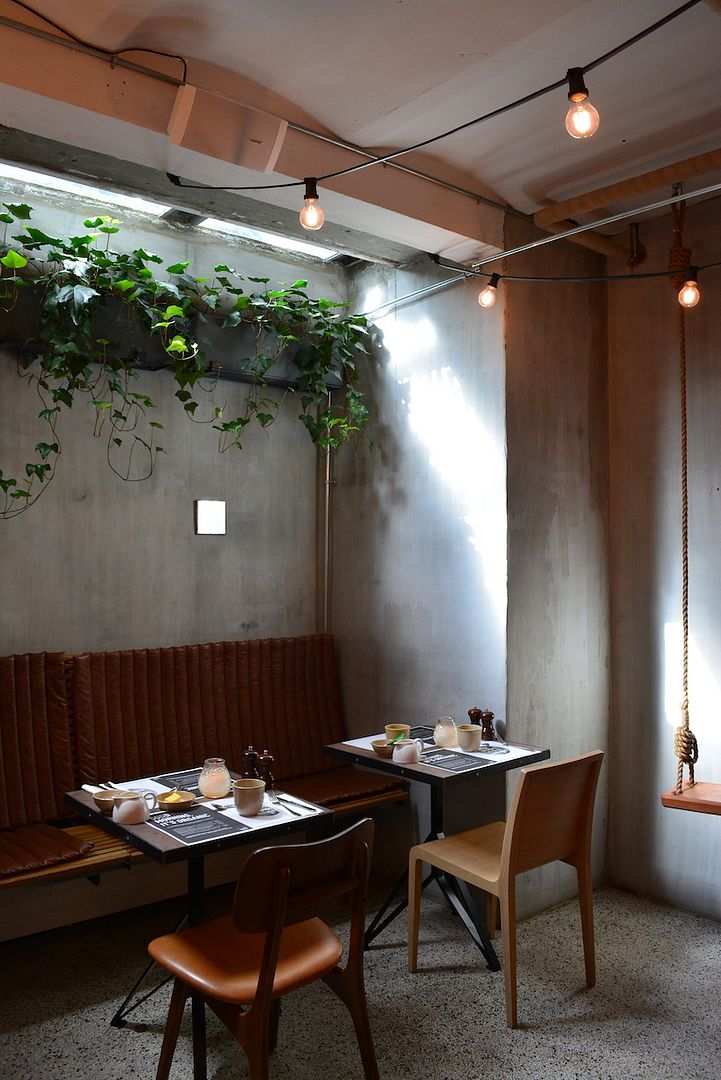 Väkst is located right in Hotel SP34. It is the latest project by Cofoco (another prominent restaurant around the city and they are behind restaurants Höst and Italy). Väkst has a menu that focuses on vegetables and the cuisine is very Nordic. Love how the place is filled with natural light with its large windows and that it's surrounded by fresh plants. Food was very memorable and service was impeccable, I would recommend this for a visit for sure.
Sankt Peders Stræde 34, 1453 København K, Denmark
There are just so many incredible restaurants in Copenhagen and here would be the first of the list featuring 10 of them. Pardon for delay in this as work at Klarra side has definitely caught up with me. I'll be back again with one more entry in the next few weeks and will update you via my social platforms :) Would definitely love to connect with you there at @beatricesays in the meanwhile!