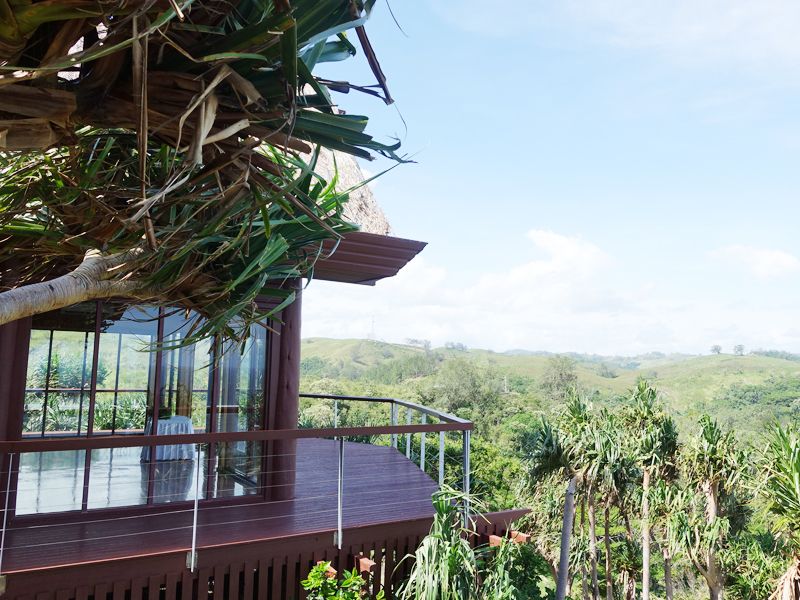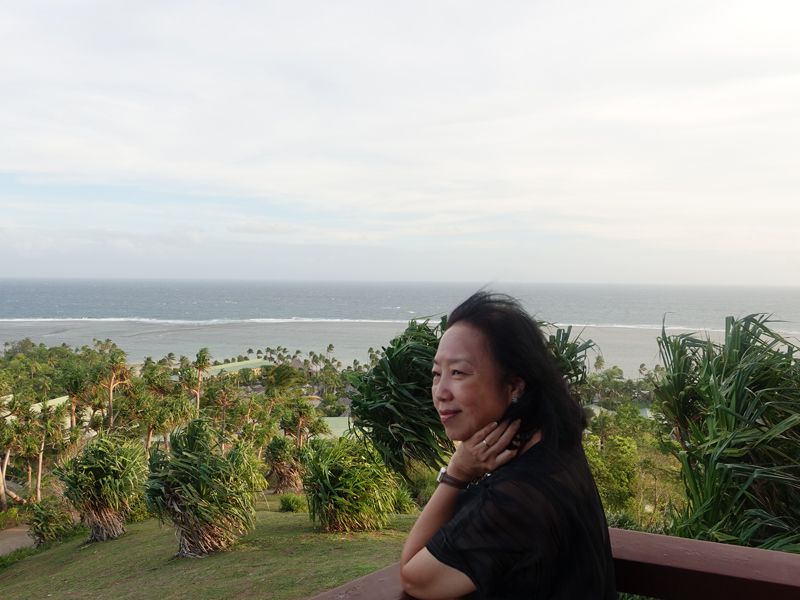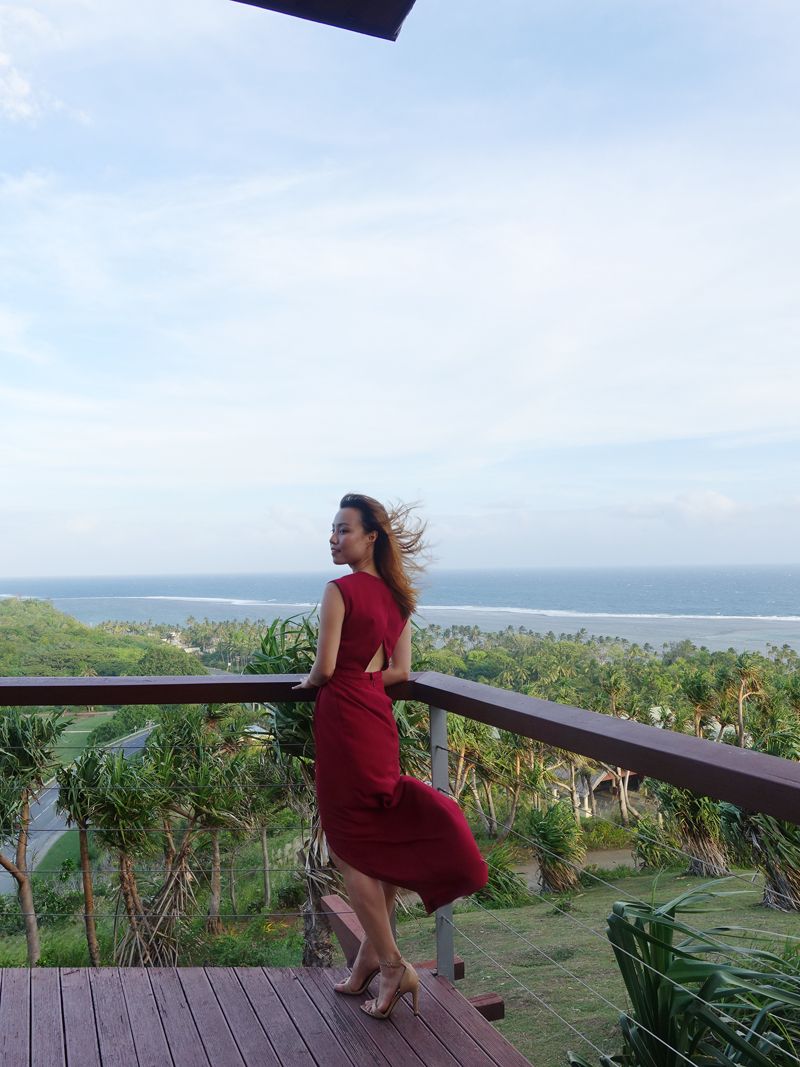 Wearing the back cut out maxi dress from Klarra.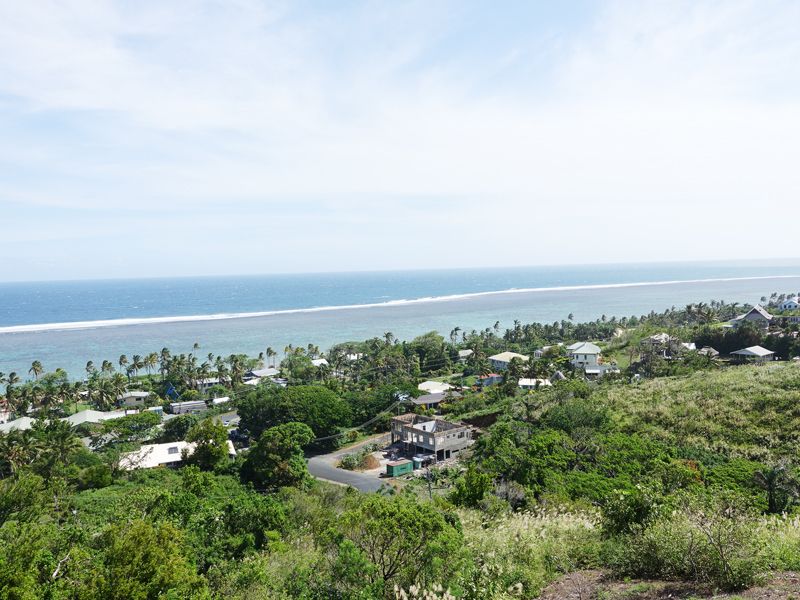 And the stay continues at Outrigger Resort..
Outrigger is also known for its spa and the spa is located in a separate location at a hill top. The spa is called Bebe Spa and to quote their exact words, ' Bebe spa floats majestically above Outrigger Fiji Beach Resort on a plateau known to local villagers as Vakalomalagi Hill – Heavenly Hill. Surrounded by deliciously lush, undulating landscape, this location is at a breathtaking altitude offering the purest ocean views.' I certainly agree – the view I had from above was spectacular.
One could possibly walk up to the spa but I reckon that would probably take almost 15 minutes, whereas the hotel provides buggy service to bring you up to the hill.
We were invited to the cocktail evening on that very day we arrived, and it was located right beside Bebe Spa at their members' area. There were tapas and champagne served – it was really lovely. We spent the evening enjoying them amidst the lush scenery while getting to know Fiji better. Thank you very much for the kind hospitality, Outrigger Resort ;)