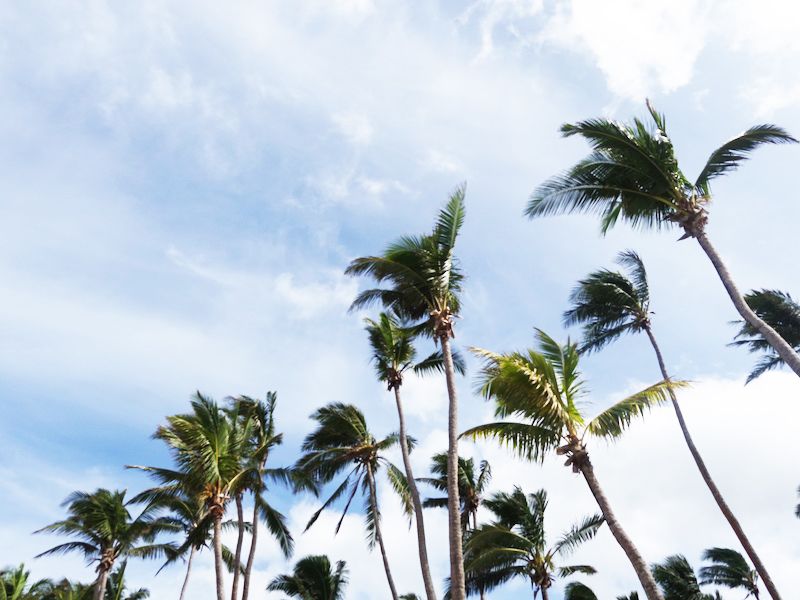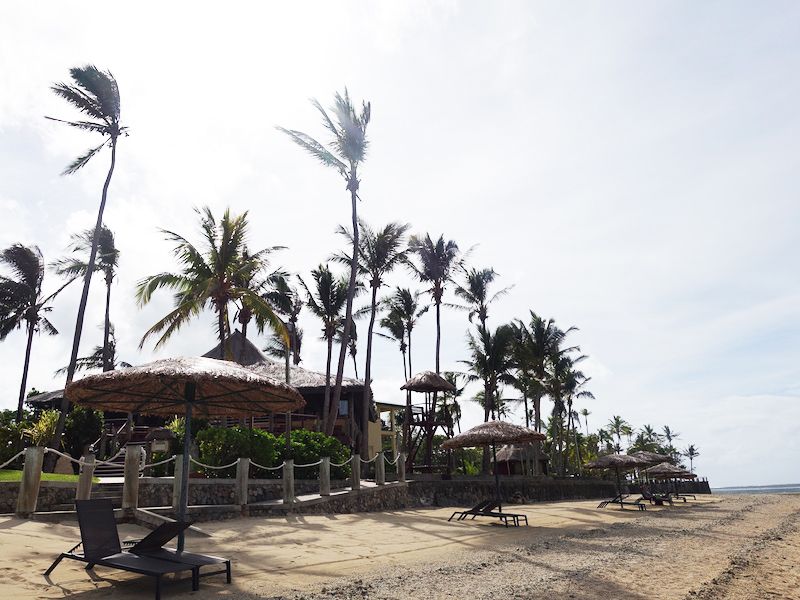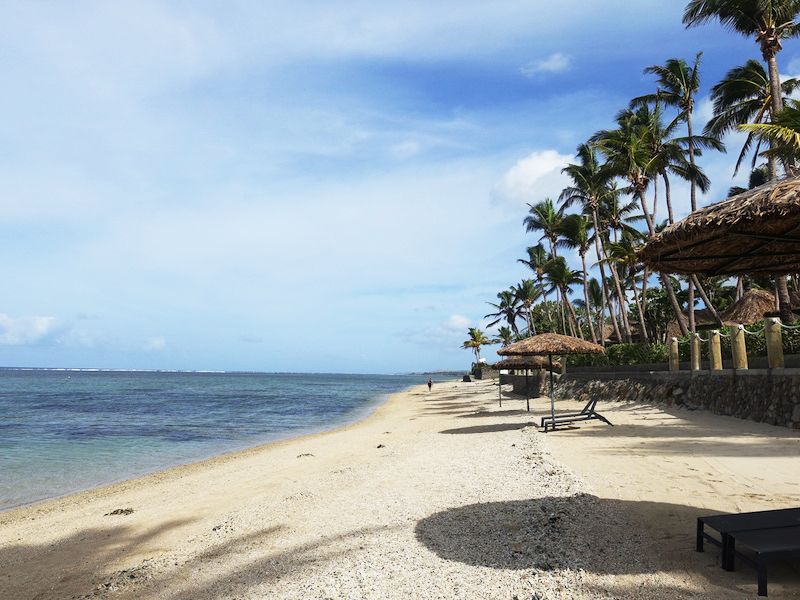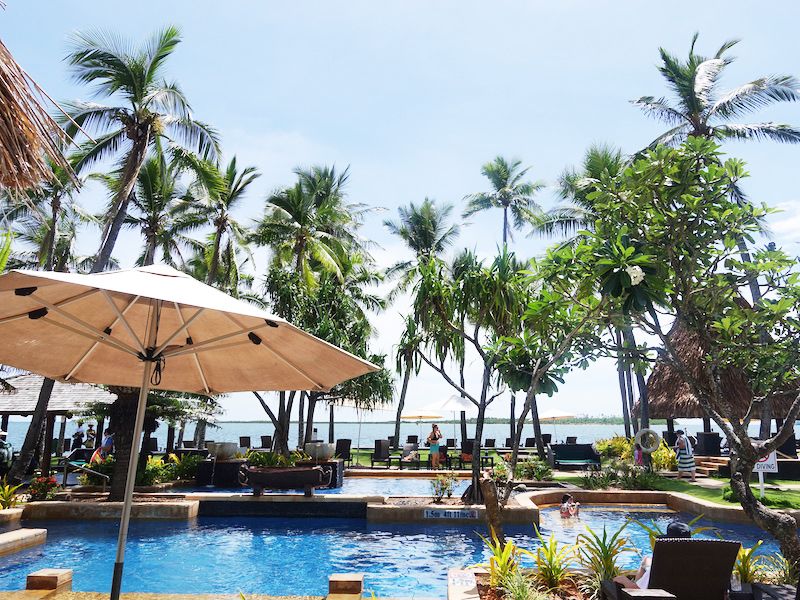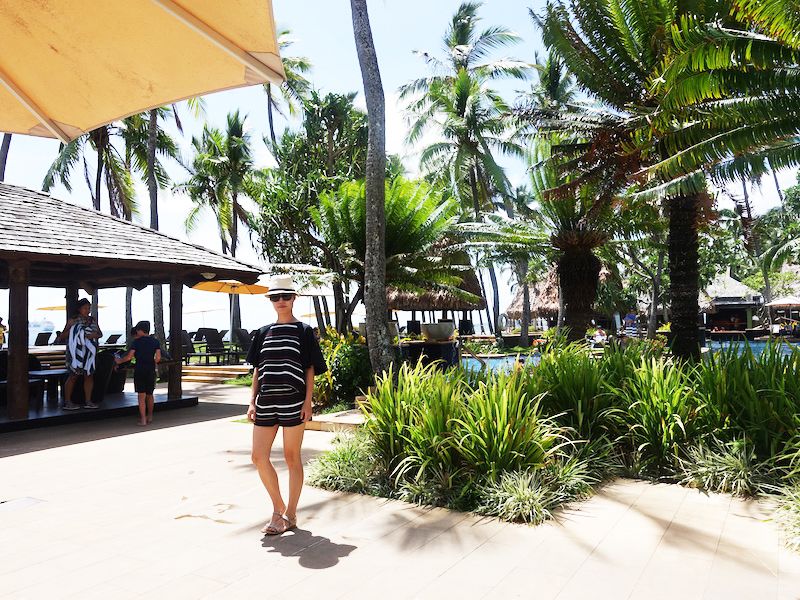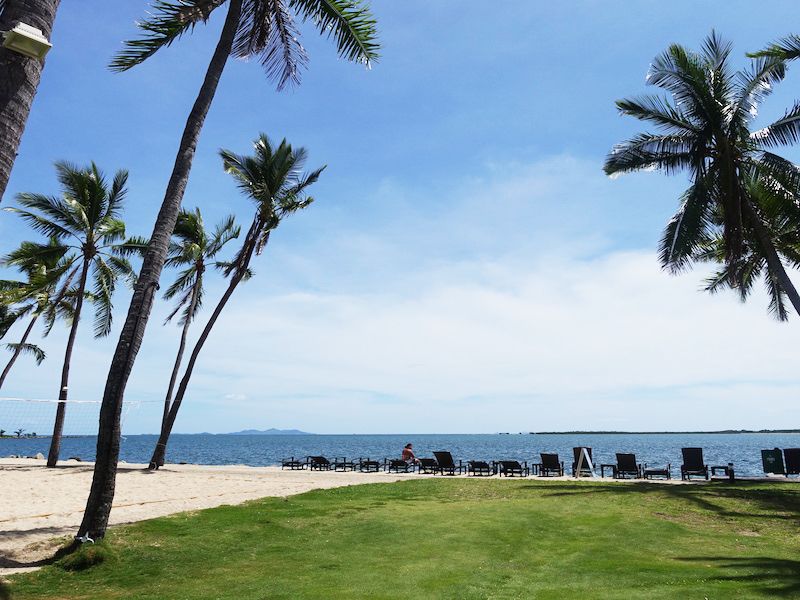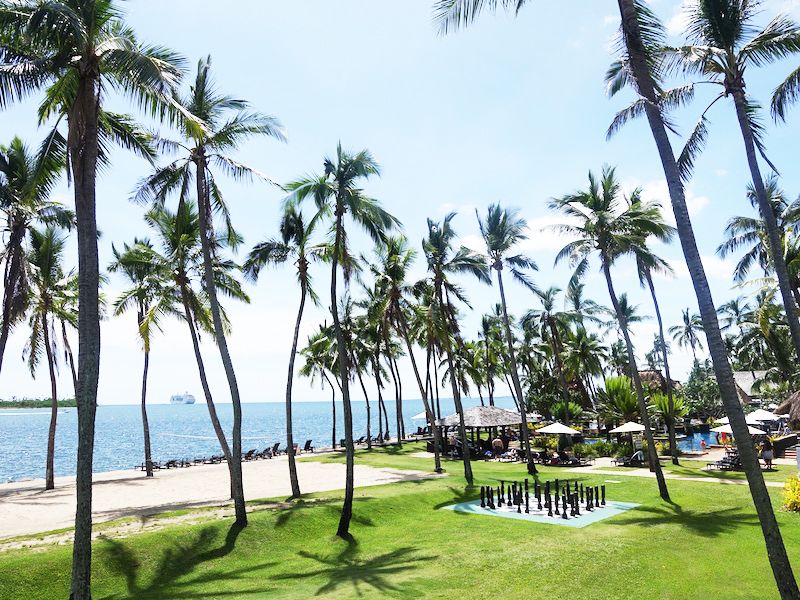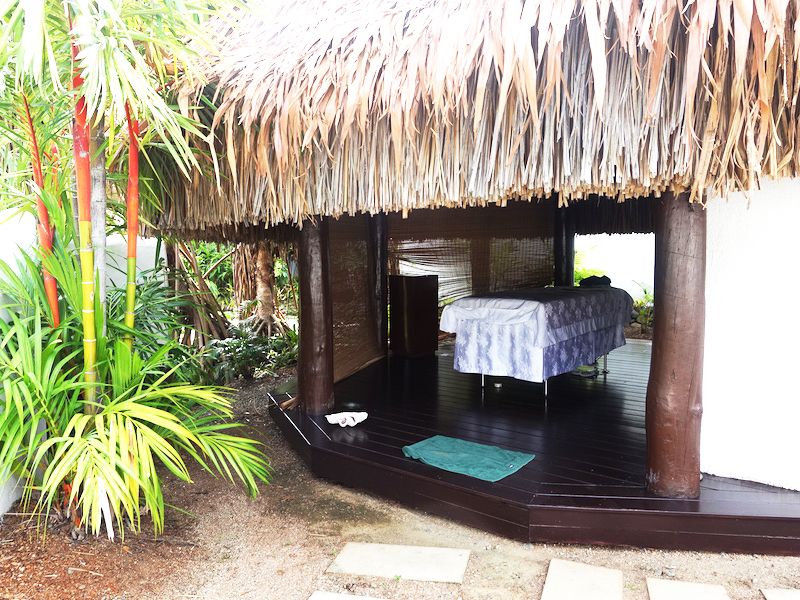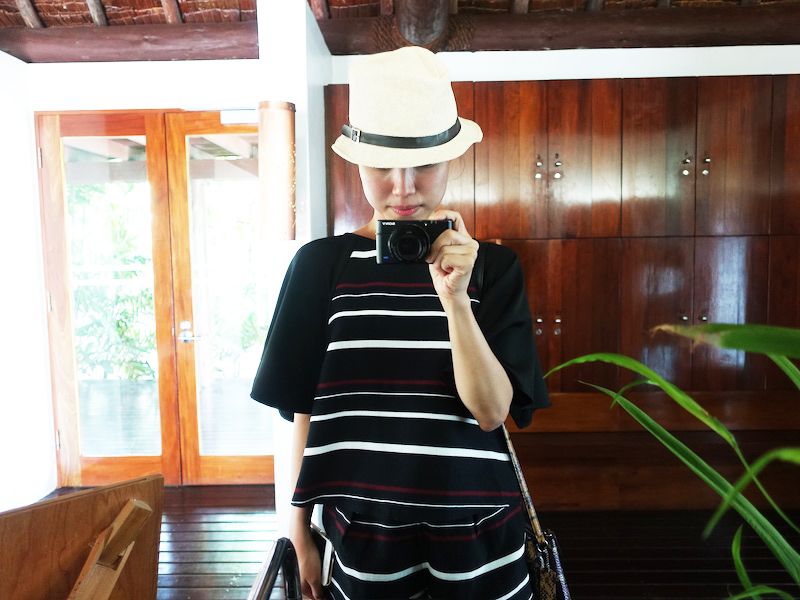 Outfit: A comfy strip set from Klarra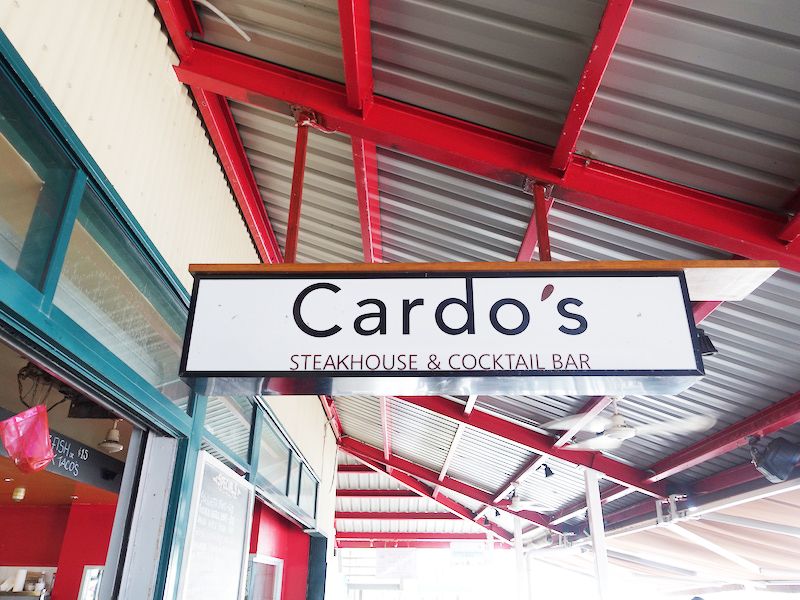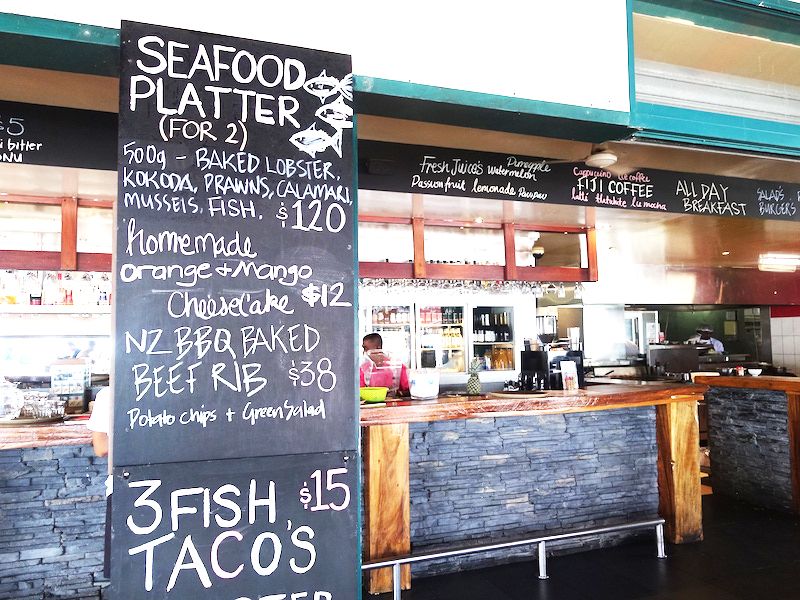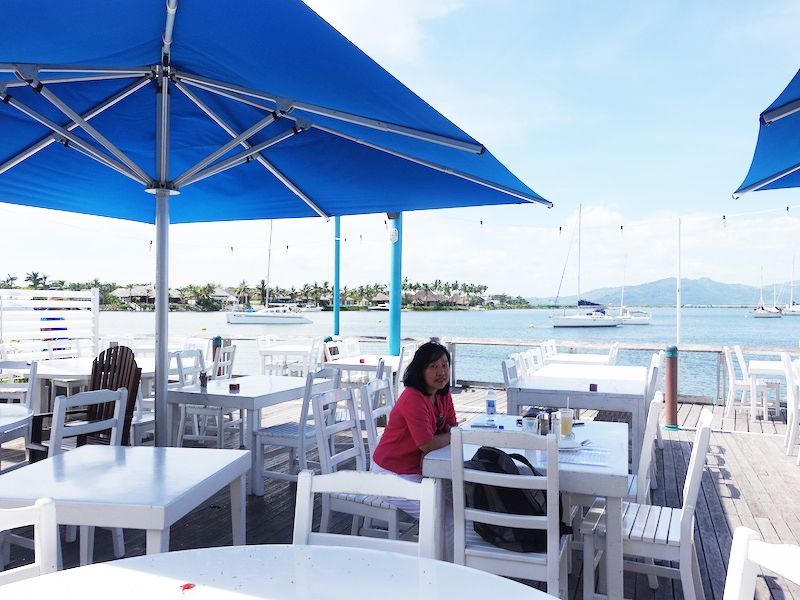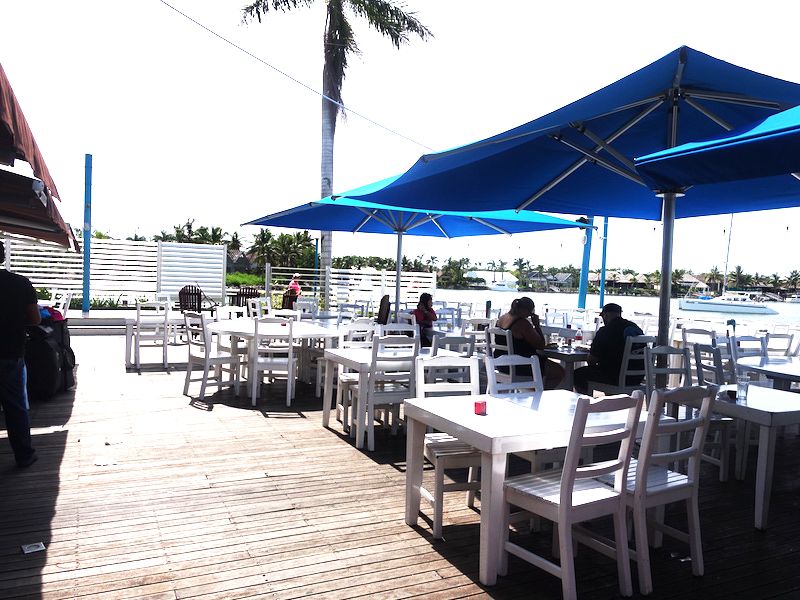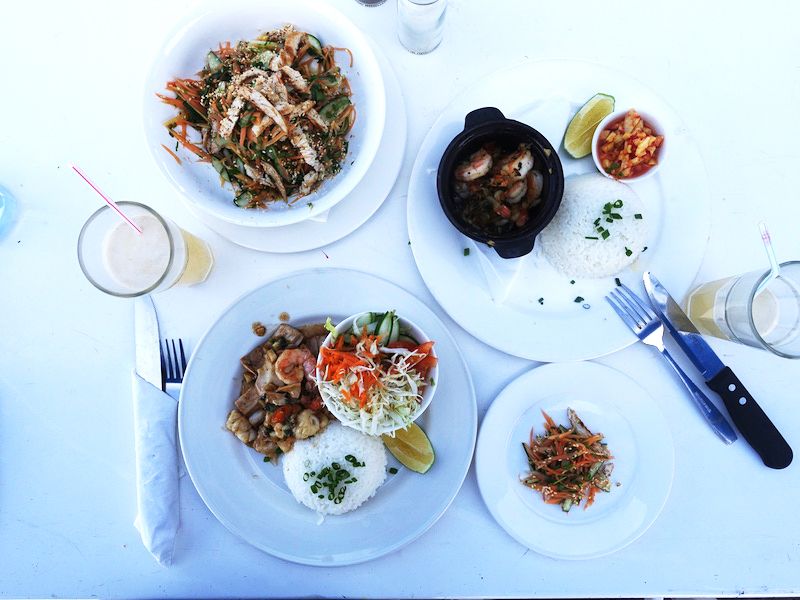 This entry marks the last of Fiji Travel.
We started the day having a hearty breakfast at Outrigger's Sundowner Cafe, where we dined by the white sand beach. The beach was beautiful – wished we had more time to explore the resort but we had to check out that very morning to head to another location for our last night's stay.
Our last stay was at The Westin Denarau Island Resort & Spa, Fiji. another luxury resort with a private beach and an 18-hole golf course located right by the hotel.
We left the hotel and went for lunch at Cardos's steakhouse and cocktail bar at Port Denaru. We were craving for Asian food and decided to go for Singapore Seafood (surprised to see this on the menu) – which was sort of like stir-fried meat with rice. Portions were generally quite huge for the meals we ordered in Fiji.
Spent the afternoon back at The Westin. The resort also houses a Spa house named Heavenly Spa – where it was situated in a lush green environment and offers a comprehensive spa menu. I had a body massage and II thought the pressure was good. The only thing was that the spa beds were located outdoor and the weather was a little warm for comfort. But overall, the service was great.

We ended the night with a wonderful dinner with peeps from The Starwood Group, Xavier and Shristi, for the night. Dinner by the beach at The Kitchen @ Westin was a good idea – we had lobster (definitely not missing the seafood at Fiji) and we enjoyed the meal very much, thanks to great company too x
Thank you once again, to tourism Fiji and Fly Fijiairways for this lovely summer getaway <3