London has always been one of my favourite cities. Here's a list of places I've visited two years back when I was there for few months and hope they will come in useful if you are planning a trip there.
Starting off with the first:
1. Duck and Waffle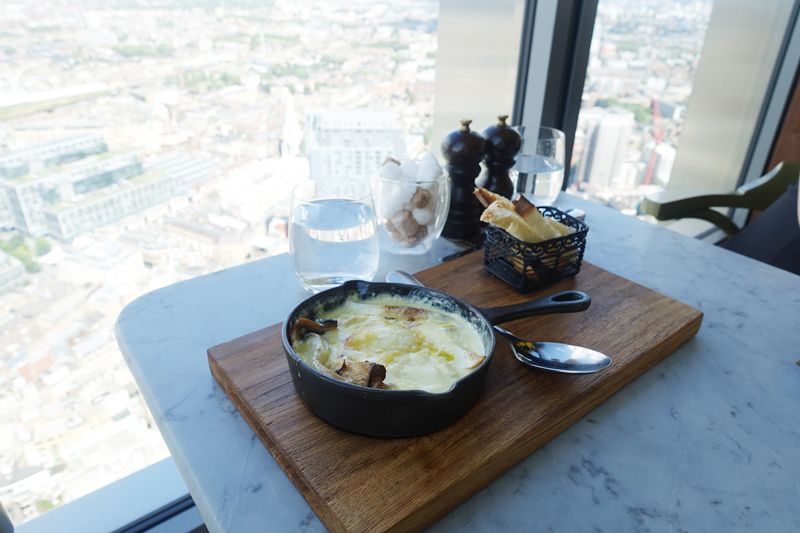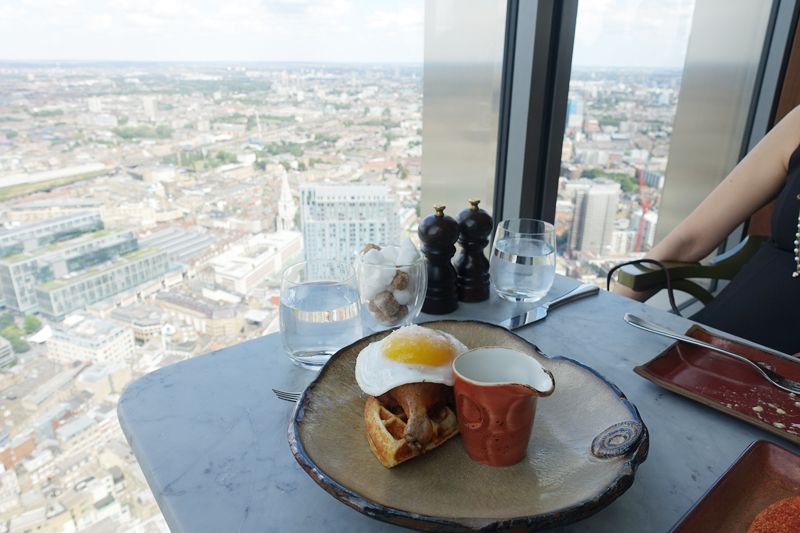 Duck and Waffle opens almost 24 hours – the late night dining is available till 5am and breakfast starts from 6am. I would recommend making a reservation as I remember the place to be rather packed during my previous visits. Apart from that, you might want to know that there is a 'casual elegance' dress code to follow too. I've previously wrote a post on Duck and Waffle and you can click here to read.
DUCK & WAFFLE
110 Bishopsgate, London EC2N 4AY
+44 203 640 7310
Hours of operations
Monday – Friday
Breakfast  6am – 11am
Lunch 11:30am – 4:30pm
Dinner 5:30pm – 11:00pm
Late night 11:30pm – 5am
Weekends
Breakfast  6am – 9am
Brunch 9am – 4:00pm
Dinner 5:00pm – 11:00pm
Late night 11:30pm – 5am
2. DInner by Heston Blumenthal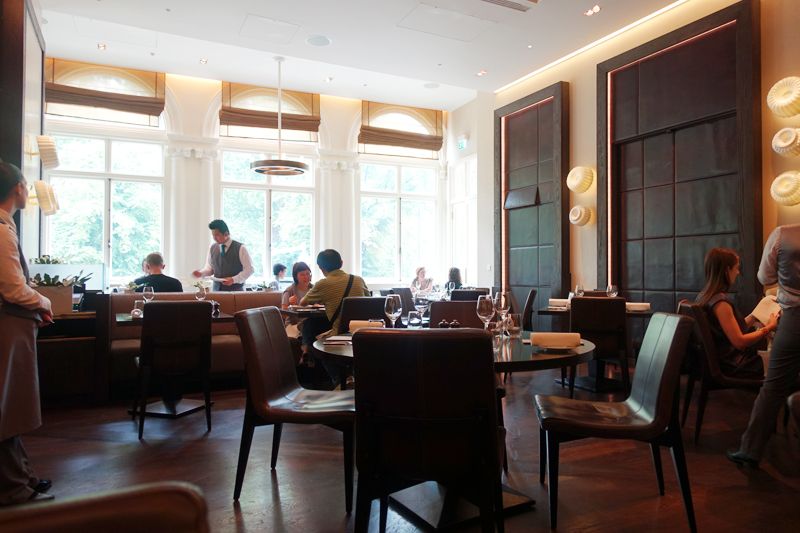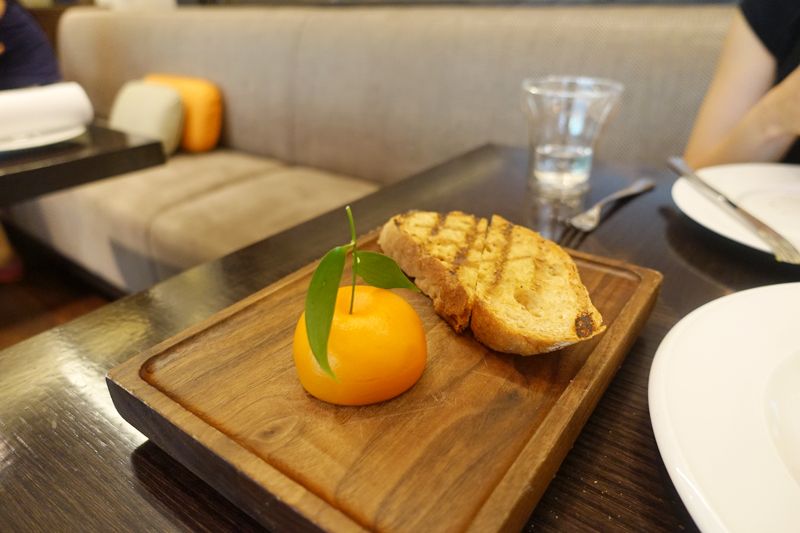 Ranking 7th in the Worlds 50 Best Restaurants. Their signature meat fruit was to-die-for. You might think it's made of something fruity, but it's actually savoury – Spiced plum, chicken liver parfait. Not the healthiest but definitely one of the tastiest dishes there.
I would recommend for you to try their set lunch which was pretty reasonable in my opinion. If I didn't remember wrongly, set lunch was about £38 (SGD80) per pax.

DINNER BY HESTON BLUMENTAL
66 Knightsbridge, London SW1X 7LA, United Kingdom
+44 20 7201 3833
Hours of operations
12:00 – 2:30 PM
6:30 – 10:30 PM

3. L'atelier de Joel Robuchon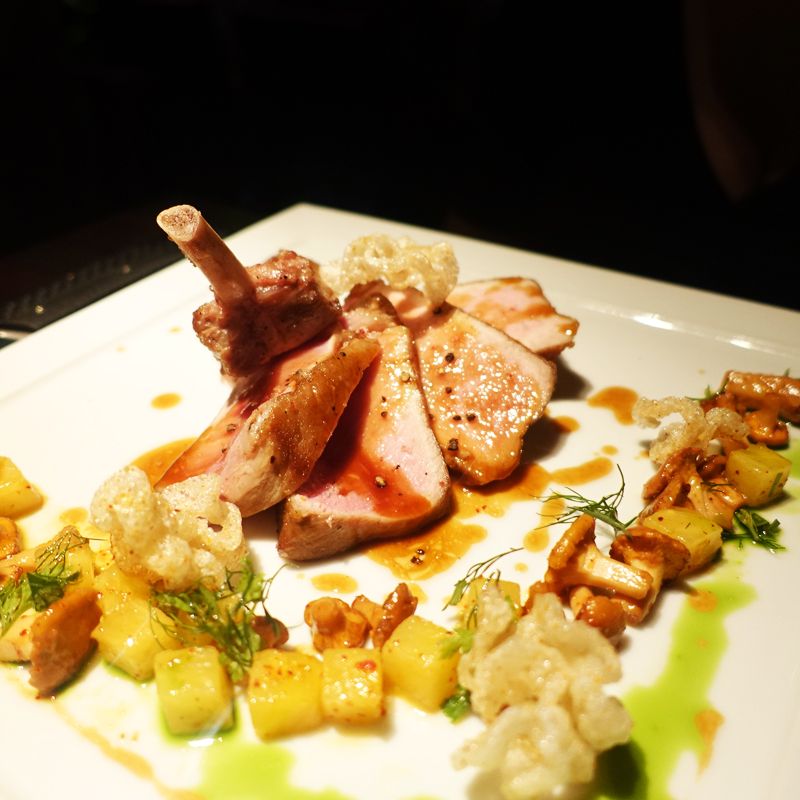 Can't exactly recall any specific mind-blowing dish to recommend and the experience I had at Joel Rubeuchon wasn't exactly up to expectations. It was about SGD120 per pax for the dinner.
L'ATELIER DE JOEL ROBUCHON
13-15 West Street, London WC2H 9NE
+44 (0)207 010 8600
reservations@joelrobuchon.co.uk
Hours of operations
Monday – Saturday
12pm – 3pm
5.30pm – 11pm
Sunday
12pm – 4pm
6.30pm – 10.30pm
4.  Claridges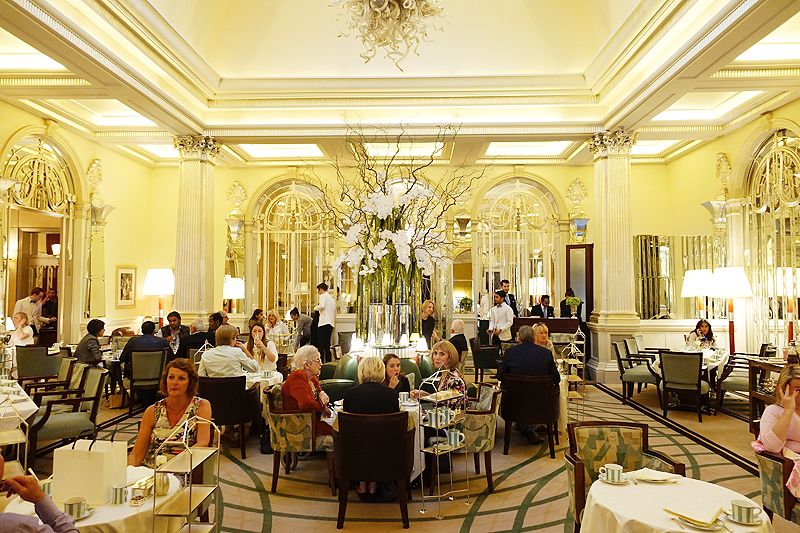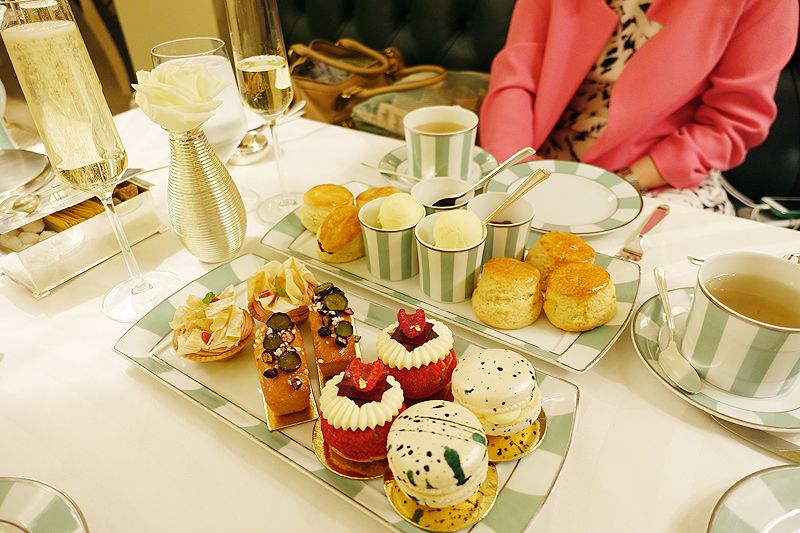 It was quite an experience at Claridges and I actually enjoyed it very much. Service was great, company was great and food was fresh. I liked the sandwiches, scones and tea but not so much of their sweets though. Portion was huge and food was refillable as well. I'm pretty sure we over ate that day – so much for trying to watch my diet!
We were told it can be quite difficult to get seats for this place and true enough, our reservation was made two months in advance. The traditional high tea set was fixed at £68 (sgd150).

CLARIDGES
Brook St, London W1K 4HR, United Kingdom
+44 20 7629 8860

5. Hakkasan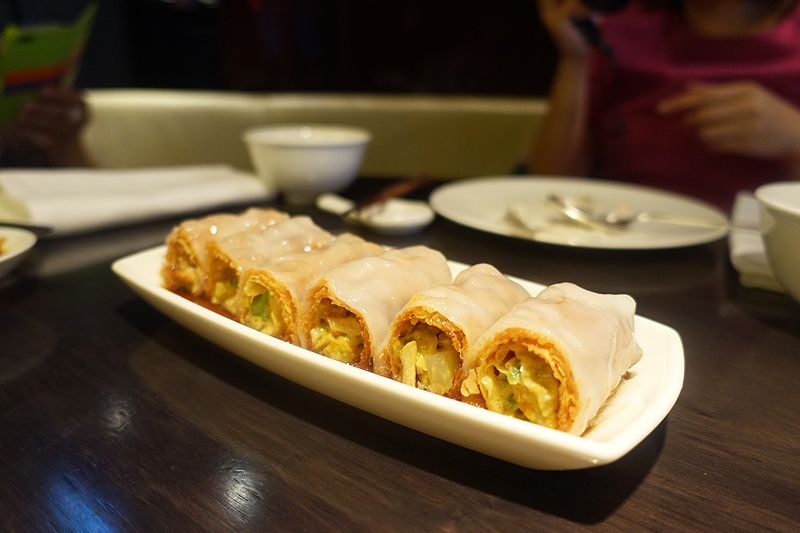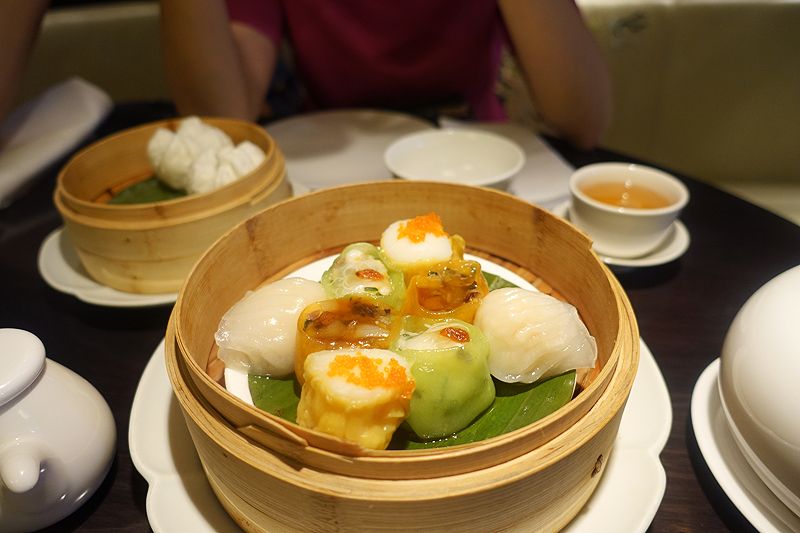 A Michelin Star cantonese restaurant and this is one of my favourite places for chinese food. I remember the creations to be rather unique and made using really fresh, quality ingredients. Be sure to try the two above and an ideal place for business meetings or an intimate gathering.
HAKKASAN MAYFAIR
17 Bruton Street London W1J 6QB
+44 (0)20 7907 1888
mayfairreservation@hakkasan.com
Hours of operations
Sunday – Wednesday and public holidays
12:00 noon – 11:15pm
Thursday – Saturday
12:00 noon – 12:15am

6. Hawksmoor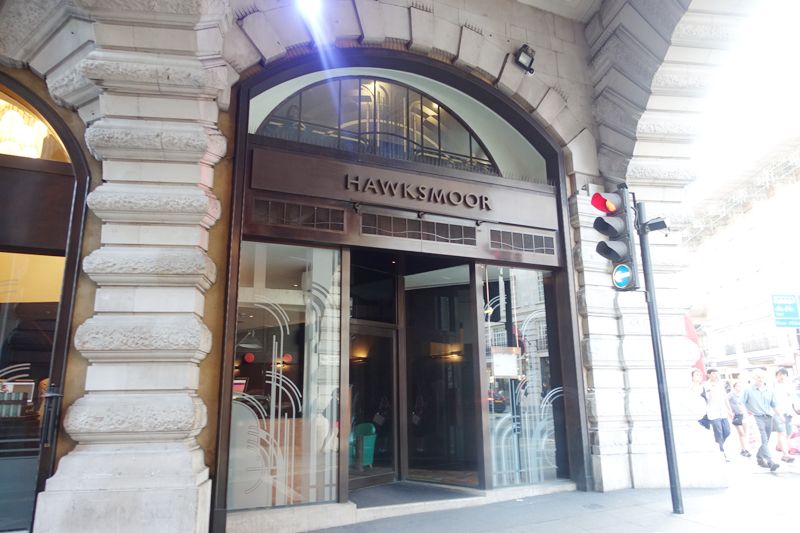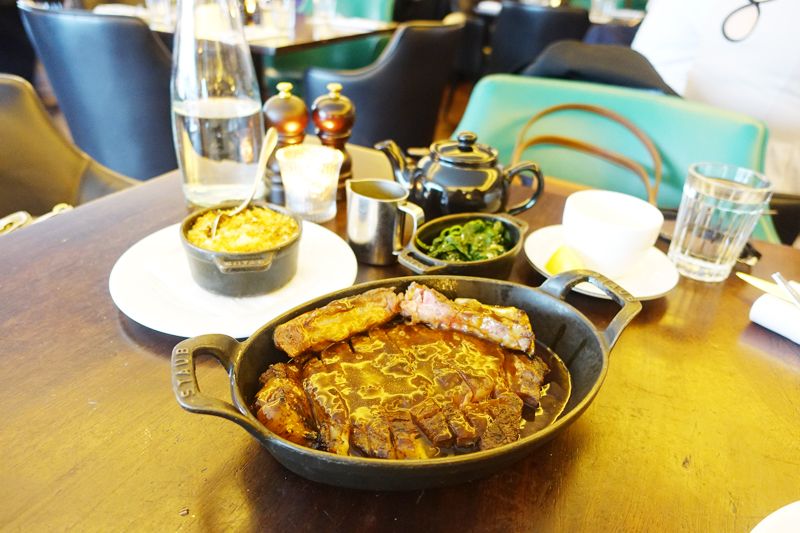 Have previously blogged about this and if you are keen to read, do click Here.
HAWKSMOOR LONDON (AIRSTREET)
5 Air St, London W1J 0AD, United Kingdom
+44 20 7406 3980
7. Cafe Laville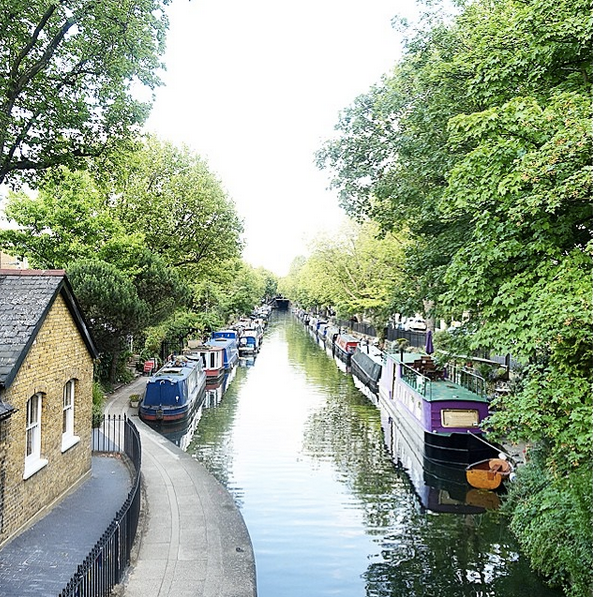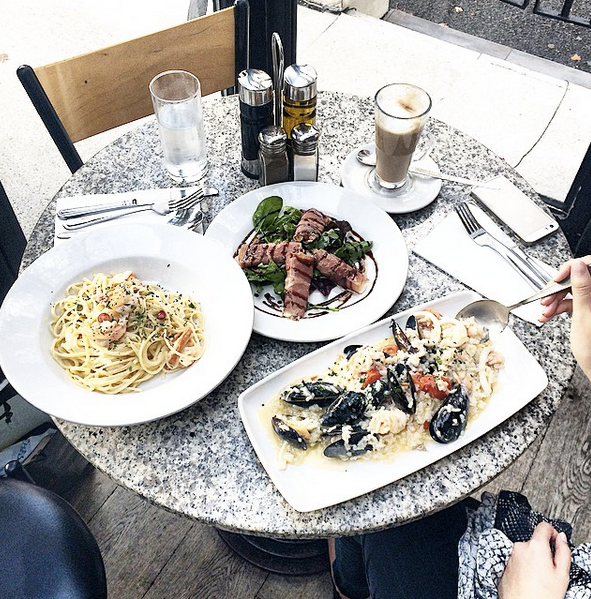 One of the all time favourite places – an Italian/Mediterranean bistro with you dine in a glass-fronted building overlooking the canal in Little Venice. I've went back quite a few times, some times for food and some times just for coffee.This place has such an amazing view and you will enjoy the tranquility when you're there. Apart from that, they serve pretty decent food as well.
It's a 5-10 minutes walk from Edgware Road tube station so it's quite easy to get to if it's not raining. Would definitely recommend you to visit this place.
Cafe Laville
453 Edgware Rd, London W2 1HT, United Kingdom
+44 20 7706 2620

8. The Muffin Man Tea Shop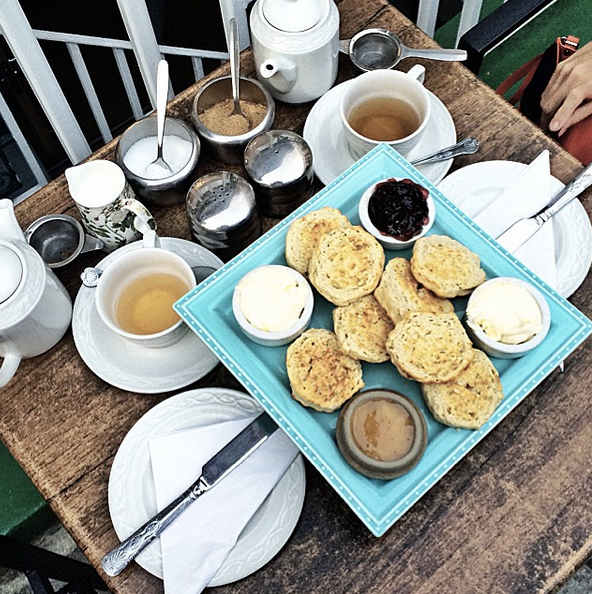 I was told this is the go-to place for most Singapore airlines cabin crew and it was also recommended by my cabin crew friend, Melissa. Loved the old English vibe of this entire place and I went back too many times. You've to try their scones because they were simply divine. Do opt for the clotted cream and honey, this duo goes the best with the scones in my opinion. They serve breakfast sets as well – very homemade and unpretentious.
The Muffin Man Tea Shop
12 Wrights Ln, London W8 6TA, United Kingdom
9. Fernandez & Wells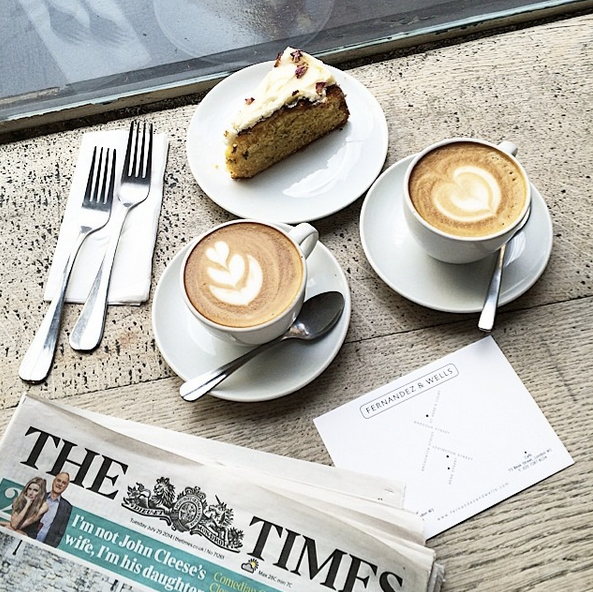 Located at Soho area, this coffee shop is one of my favourites. I love the window seats and this is a nice place for an afternoon read.
Fernandez & Wells
73 Beak Street London
W1F 9RS United Kingdom
10. Honest Burgers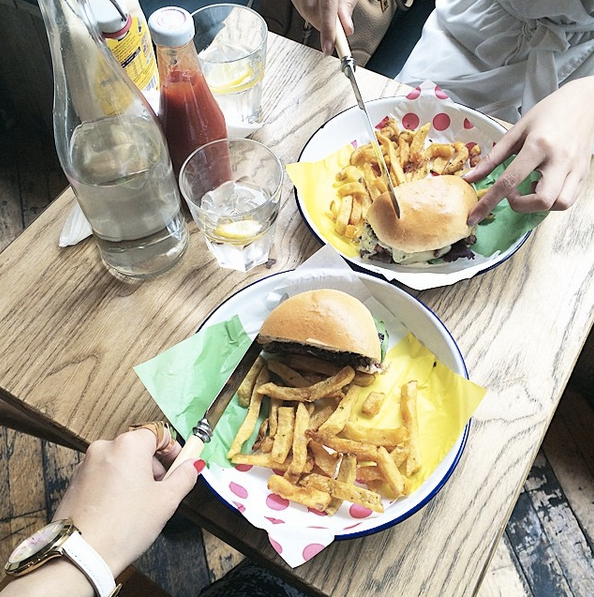 My favourite is still shake shack but this place is not too bad. The rosemary chips are a must try too.
Honest Burgers
4A Meard St, London W1F 0EF, United Kingdom
11. KOYA


As google says, simple, cafe-style Japanese for udon noodles and small plates served at communal tables. This is one of my favourite Japanese restaurants and you've to try the cold udon!
Place is rather small and there's always a queue during peak hour. Best to go slightly earlier or later than dinner time as they don't take in reservations.
50 Frith St, London W1D 4SQ, United Kingdom
12. SAID dal 1923


If you are a fan of chocolates, you have to visit this place.
SAID dal 1923
41 Broadwick St, London W1F 9QL, United Kingdom


13. Ottolenghi


A must try in London. The Salads and desserts are freshly made everyday. They have a few outlets and it's always crowded during peak hours.
Ottolenghi
13 Motcomb St, London SW1X 8LB, United Kingdom
14. Timberyard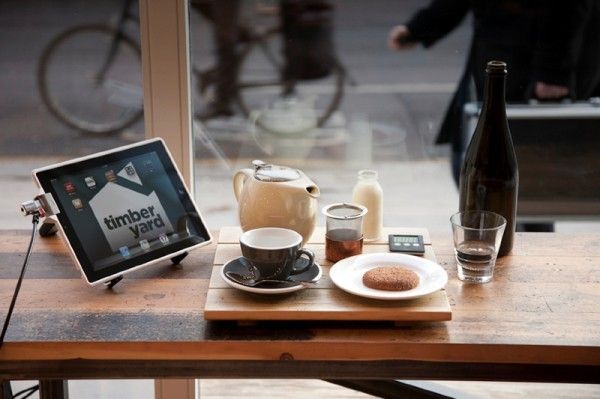 This is one of the bigger coffee shops around which serves artisan coffees and teas, plus breakfasts, soup and sandwiches. This place is usually filled with people reading and studying. I remember visiting this place on a weekend and it was very crowded. But place is huge and turnover was quite fast so it shouldn't be a problem with seats!
Timberyard
1-67 Old St, London EC1V 9HW, United Kingdom

15. Bone Daddies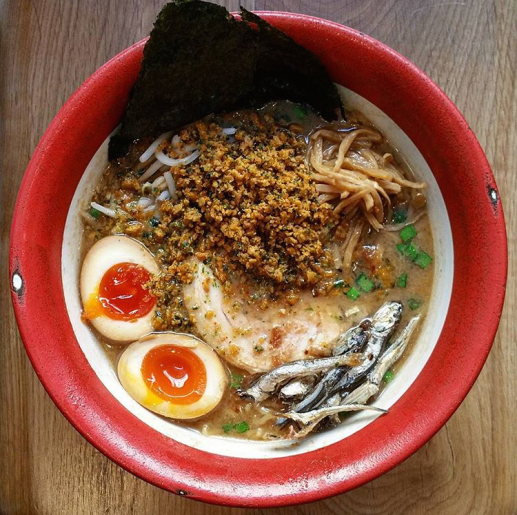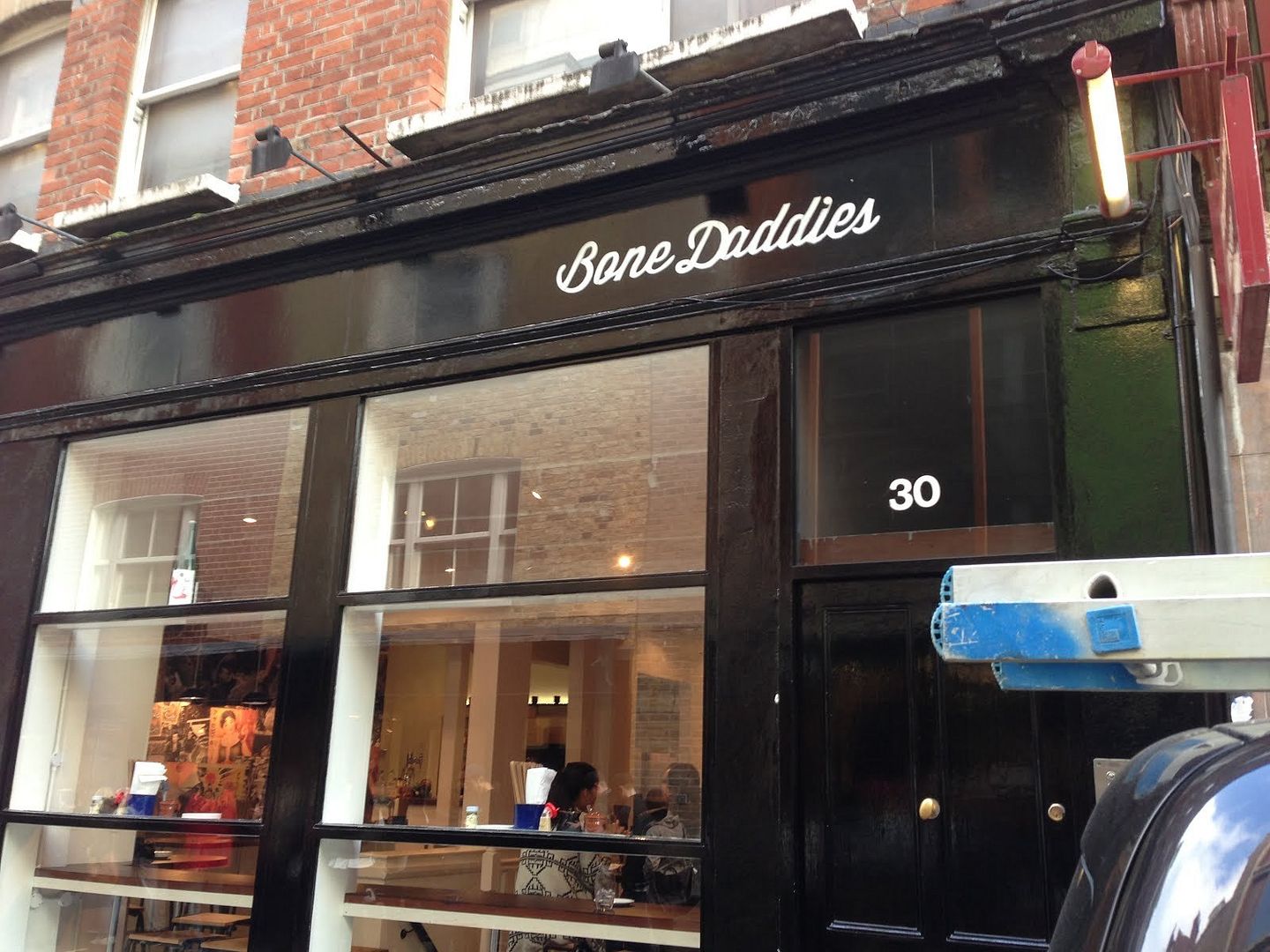 My favourite place for Ramen – very tasty, flavourful soups and a pretty heavy meal I would say. This place also opens till late at night and quite a fair bit of people visit this place for supper.
Bone Daddies
31 Peter St, London W1F 0AR, United Kingdom
16. The Breakfast Club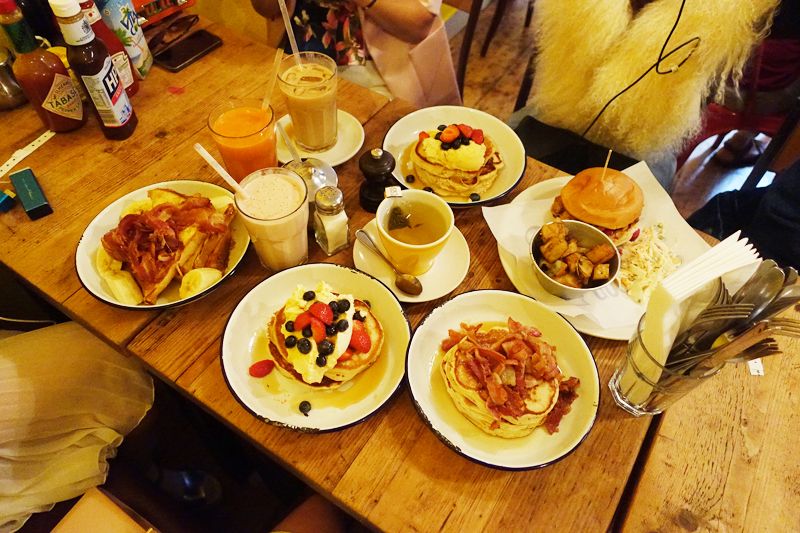 One of the most talked-about cafes there between Singaporeans. I love the food there, very unpretentious and homely. I would recommend the pancakes and the breakfast club smoothie. Queue is crazy at peak hours as well so I would suggest you to visit at non-peak hours.
The breakfast Club
33 D'Arblay St, London W1F 8EU, United Kingdom
17. Burgers and Lobsters


Nuff said ;)
I always had to queue before I get a seat and just before I left to come back to SG, I got to know they opened a new outlet at Oxford street area – which was pretty quiet at that point of time. if You might want to check that outlet out!
Burgers and Lobsters
6 Little Portland St, London W1W 7JE, United Kingdom
—-
Hope this list helps if you are looking for places to dine in London x