If you have been following the blog, you probably know that I went for an semi-permanent eyeliner treatment at Browhaus one and half years ago (blog post here).
To those who are new to Browhaus, it is known to be Singapore's first dedicated brow and lash grooming salon. It has 30 outlets with presence in nine different cities such as Singapore, London, New York, Shanghai, Hong Kong, Manila, Jakarta and Bangkok. Browhaus menu covers a range of brow grooming techniques such as threading, tweezing, tinting and Brow Resurrection.
For the longest time before I did this eyeliner treatment, I felt a little conscious when I left home without drawing an eye-line. I would feel that the eyes were tired-looking, too small and naked. And with these reasons, I remember being really excited for the treatment because this would mean waking up to a pair of more defined eyes first thing in the morning.
I had a few concerns initially when I first did:
1. If the treatment will be painful and whether there will be downtime
2. What type of dye will Browhaus use and will the semi-permanent eyeline fade to a blue-ish shade (Got the impression from seeing tattoos etc)
3. Will the eyeline fade at certain areas eg, the corners, at some point of time and that I won't feel comfortable heading out without correcting the eyeline by drawing an eyeline (which defeats the purpose of doing this treatment, if so)
As mentioned previously in my post back then, I had consulted the specialist from Browhaus and was assured me that most people found no pain in the treatment (but of course it depends on the person's level of threshold for pain). As for downtime, I personally didn't experience much but based on the feedback provided by a couple of readers who previously done the treatment as well, they did face days of downtime so I would suggest doing it 3 to 5 days before the weekend to play safe.
If you are concerned about the dye, I understand that Browhaus uses organic dyes that are 100% safe for all skin types. I've done it for a year half and till date, the eye-line is still very much intact. The black eyeliner shade has faded very slightly but it was still dark enough to show a defined line and there wasn't any blue tinge at all.
No regrets for doing this treatment and til date, I love it!
Well, and with that said, you can imagine my excitement when I was told there'll be a new eye-defined campaign called the 'splash-proof look' by Browhaus this year and I'm happy to have the chance to be involved in it. To share a little more about this campaign, it introduces (1) The Eye Define Treatment and (2) Browhaus's latest Heavy Duty Bi-Liner, a 2-in-1 Eyeliner & Eyeshadow.

1) The Eye Define treatment (what I did previously)
To further elaborate, the eye define treatment helps to define your eyes, making them brighter and your lashes look fuller.
The entire treatment took approximately 1 hour and I was very happy to be back in Wayne's hands! She was amazing, very attentive, precise, making sure that I don't feel sharp pain nor discomfort at any point of time. Numbing cream was applied before the treatment and whenever I faced a slight pain, Wayne would apply the cream along the way to ensure it'll be comfortable throughout.
I was also told that Browhaus' Brow Specialists have to undergo a strict training regime before they will be able to start work hence they are all well-equipped with skills, making sure there's no room for errors.


This was taken before my first eye define treatment.


And this was taken after one half years, before my second treatment.

As mentioned before, we all have different preferences on how we like our eyeliner to be drawn. Wayne the specialist started by drawing on a temporary eyeliner shape to ensure that I was satisfied with it before we proceeded with the treatment.


Numbing in the process and after an hour….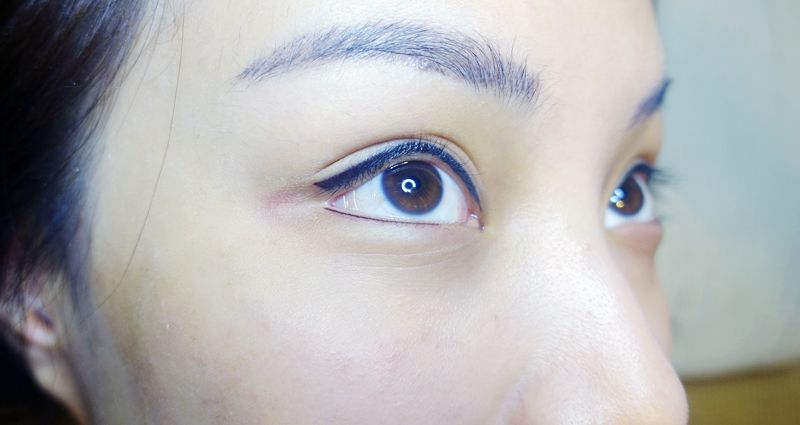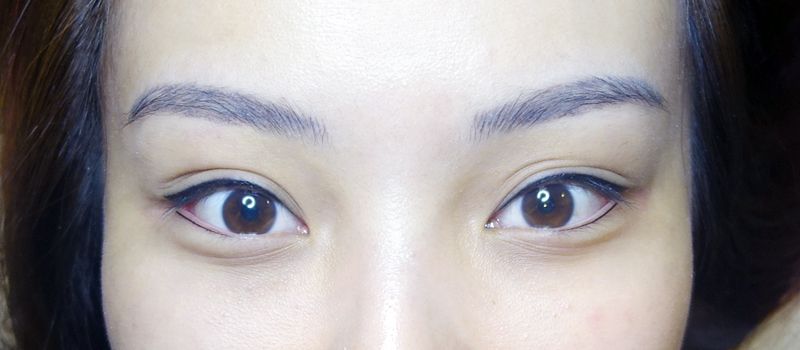 And done!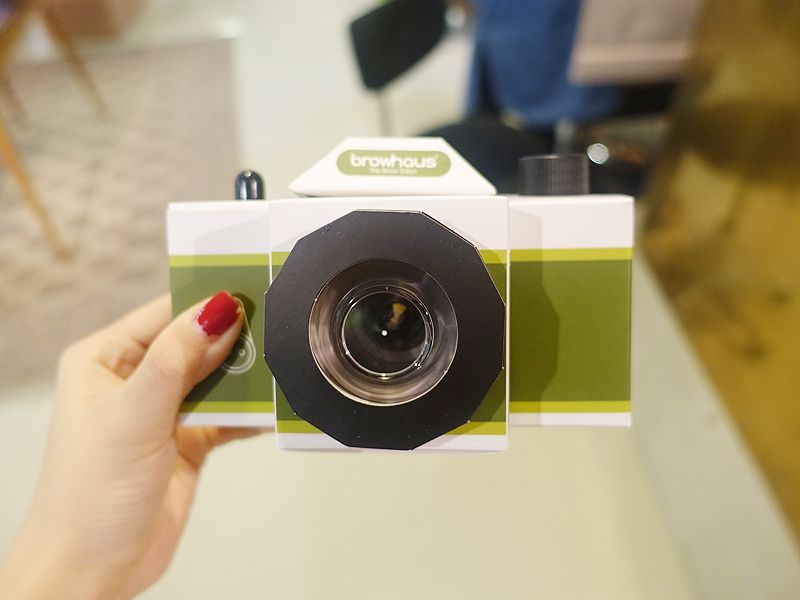 And to ensure that the eye-define treatment achieves its optimal results, it's best to bring home an aftercare kit which will aid in the healing process.
If you have realised, I did my bottom eye line too. These pictures below were taken a week after the treatment and I love how the eye define treatment helped to enlarge my eyes (especially after adding on a thin faint line at the bottom eye line). I still enjoy drawing eyeliner at times to achieve different make up looks and I like how Wayne ensures that it won't drastically change the eyes and yet at the same time, making the eyes look as naturally as possible.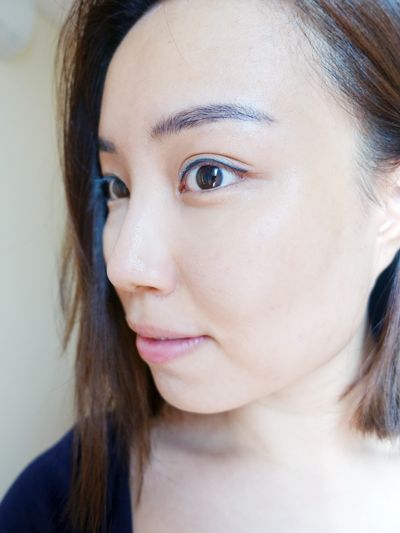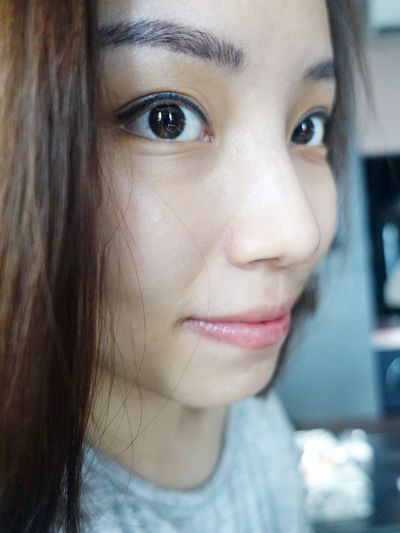 2) Browhaus's latest Heavy Duty Bi-Liner, a 2-in-1 Eyeliner & Eyeshadow
This is one of the newest inventions from Browhaus and what's more appropriate for a brow and eye specialist brand to introduce their own series of Eyeliner and Mascara?
You'll be happy to know that:
– Browhaus introduced a soft smudge tip and sharpener on the other
– Long-lasting Wear for up to 24 hours
– Line your peepers with your favourite colour or create a sexy smokey effect by gently smudging the liner on your eyelids.
– Comes in 5 colours: Noir Shimmer, Midnight Blue, Burgundy, Amber (Bronze), and Blush (Light Pink)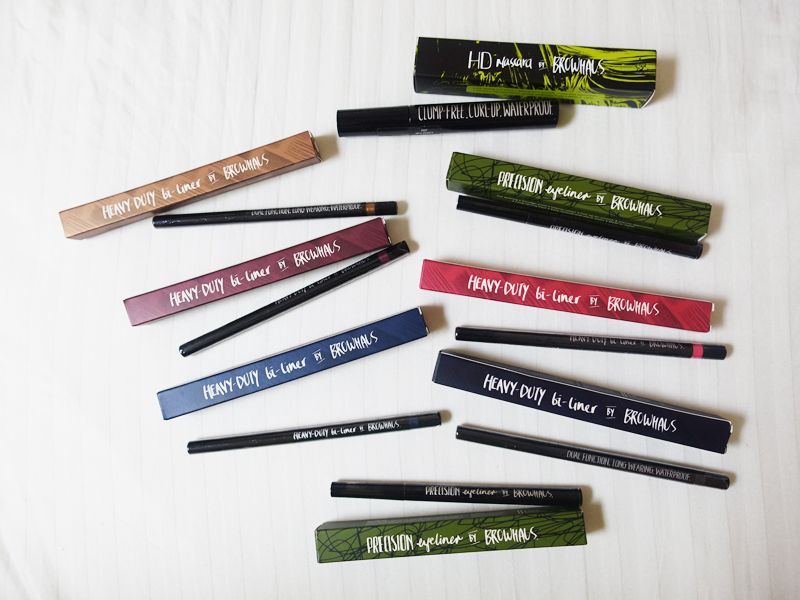 Lovely packaging ;)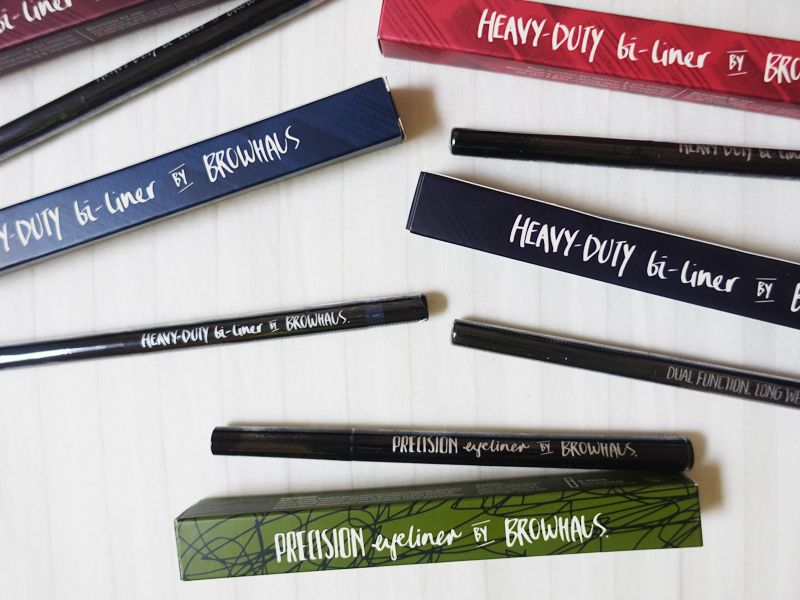 Always a fan of liquid eyeliners and love the sharp tip!

And all set ready to go after make up! Using Browhaus's precision smudge proof jet black eyeliner ;)
Browhaus is having a special promotion for the eyeliners –  A set of all 5 colours retailing at just $50 (U.P. $64.50 / $12.90 each) and do give them a try at any of their stores ;)
Last but not least, Browhaus is running an Eye Define Promotion at $428! It's a fraction of the usual price of $856 and only for a limited period. I personally love the treatment very much and would definitely recommend you to try it if you would like to have a semi-permanent eyeliner too. Do book in advance as their slots fill up pretty quickly everyday and I hope you will like the treatment as much as I do. Click here to find out more if you are keen!
*Sponsored post on 22 April 2015