10
October
TWENTYTEN
1010 HRS
SPONSORED POST
It has been a while since I've took some time off for a pampering session. I used to go frequently for facial, gym and if I decided to pamper myself a little more, I would also go for a massage. The only thing is that these are all from different places and it can be quite a hassle to book and if I were to do all together in a day – it's quite difficult taking into consideration the travelling time.
Very recently, I was speaking to a friend, Eugenia and was introduced to Phillip Wain. If you haven't heard of it, Phillip Wain has been known as an Asian leader in fitness and beauty industry for more than 30 years. Phillip Wain is the region's premier practitioner of the pioneering one-stop total beauty service. I came across places offering massages and facials but have never came across one that offers facial, massages, gym, classes altogether in one place. The extensiveness of services surprised me and got me quite curious to visit this place to take a look.
So I visited Phillip Wain a few weeks back and made a couple of treatments to try out within the day. Phillip Wain is located at a very accessible location – in the heart of Orchard Road, Mandarin Gallery. The place is located at the top of the building and occupied the entire level. It looks narrow upon entering, but the space is very well utilised – rooms were adequately built for comfort and privacy. There is also a little bistro counter, health juice bar situated inside, serving an assortment of healthy food and drinks. The resting corner seems really comfortable as well, might be a good place to take some rest, read a book in between your treatments. Definitely living up to its name of being a one-stop service fitness and beauty place.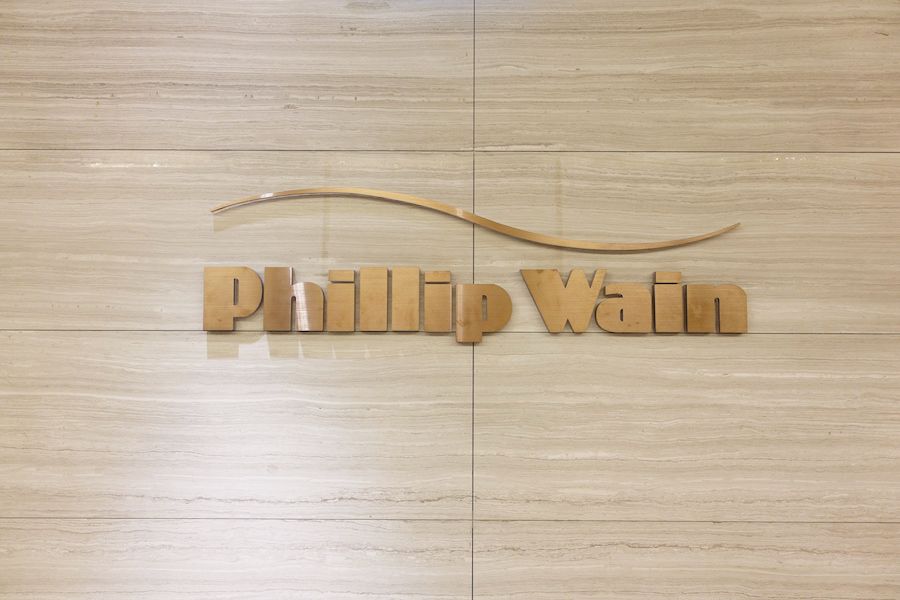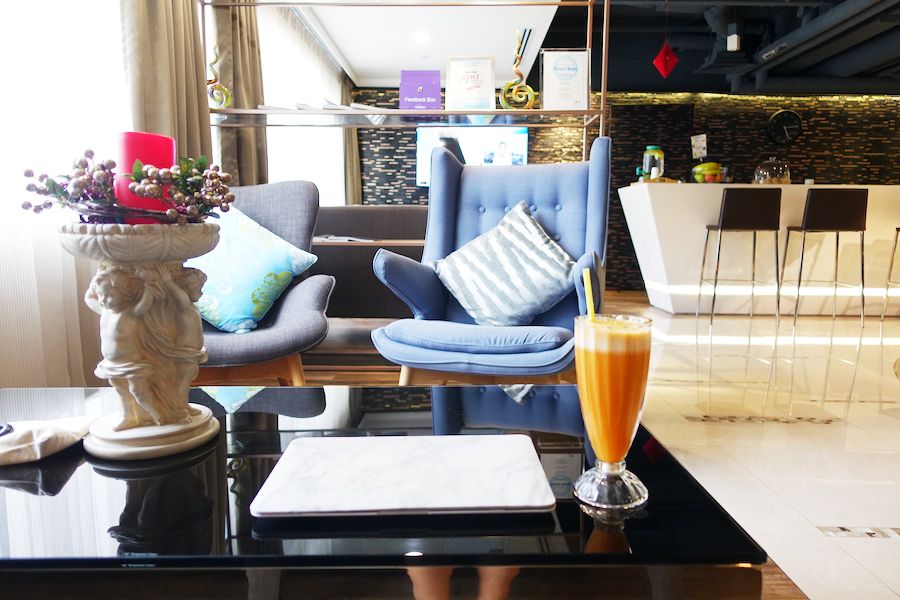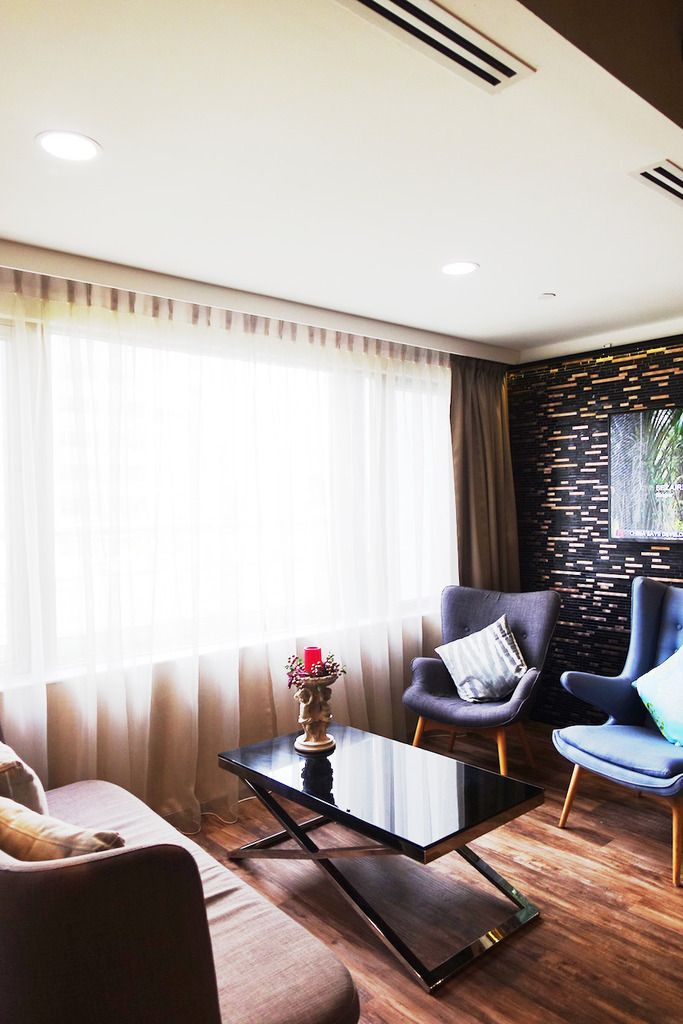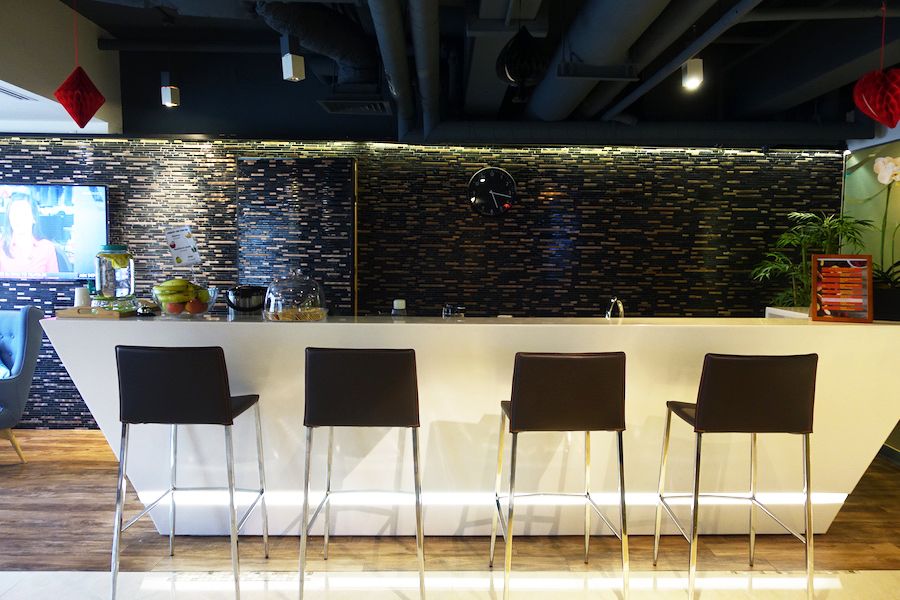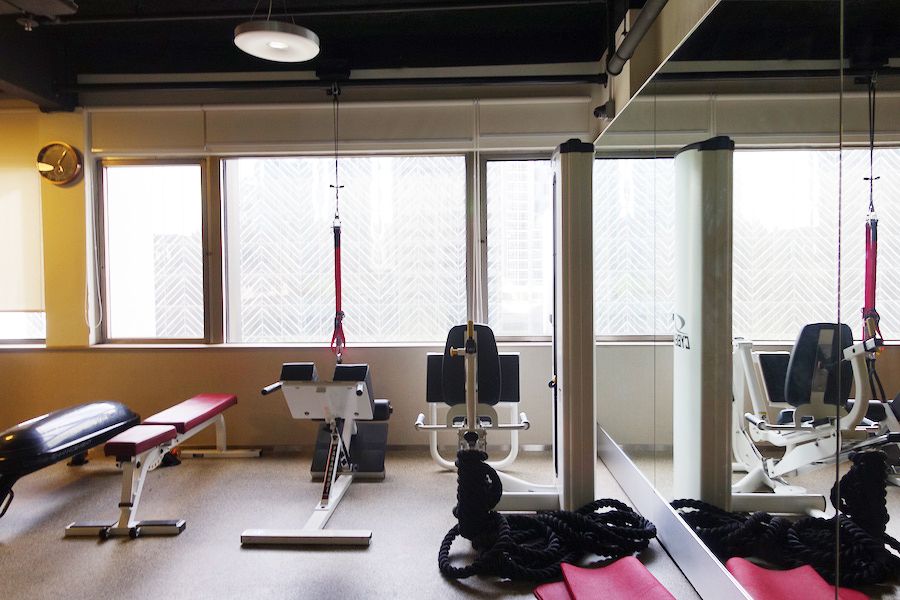 I was quite skeptical prior to the visit, wondering if the standard of the services offered by Phillip Wain would be on par with places that focus solely on a particular treatment. I tried 4 services at Phillip Wain:
1. Facial – Phillip Wain's signature Aqua EX3 Face Spa
2. Massage – Advance Cell Reborn Therapy
3. Slimming – Triple Action Magnetic RF Therapy
4. Fitness – Pilates Personal Training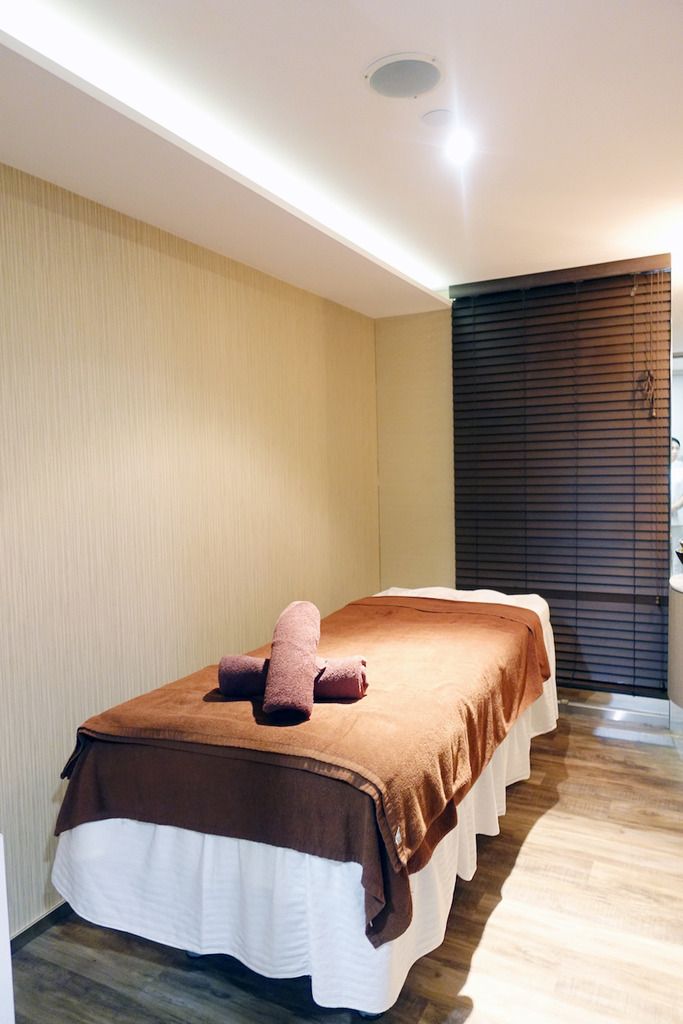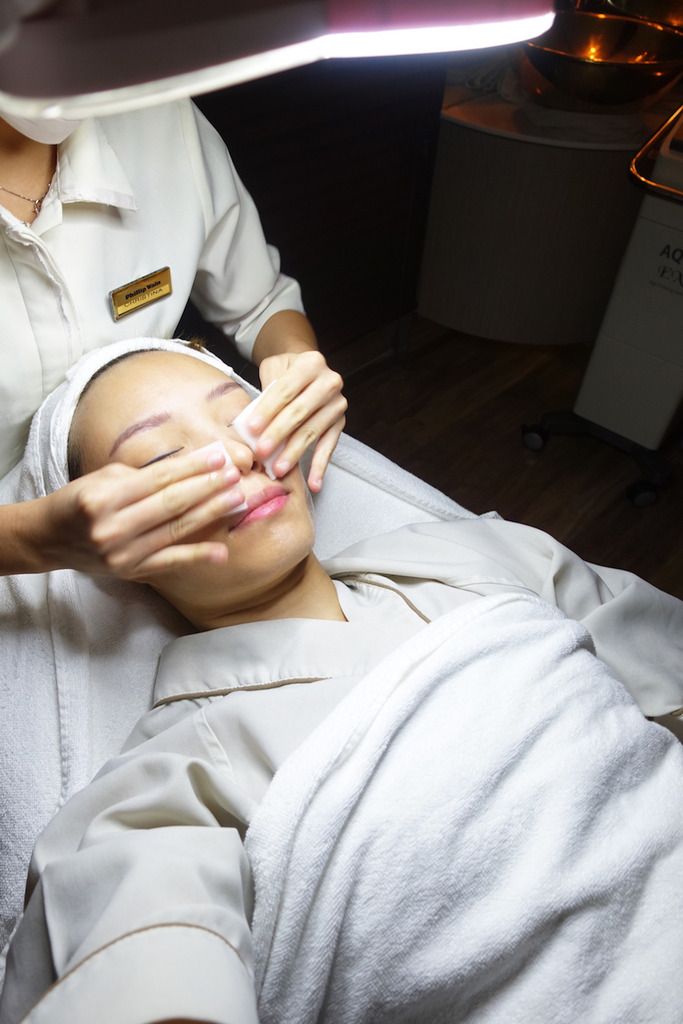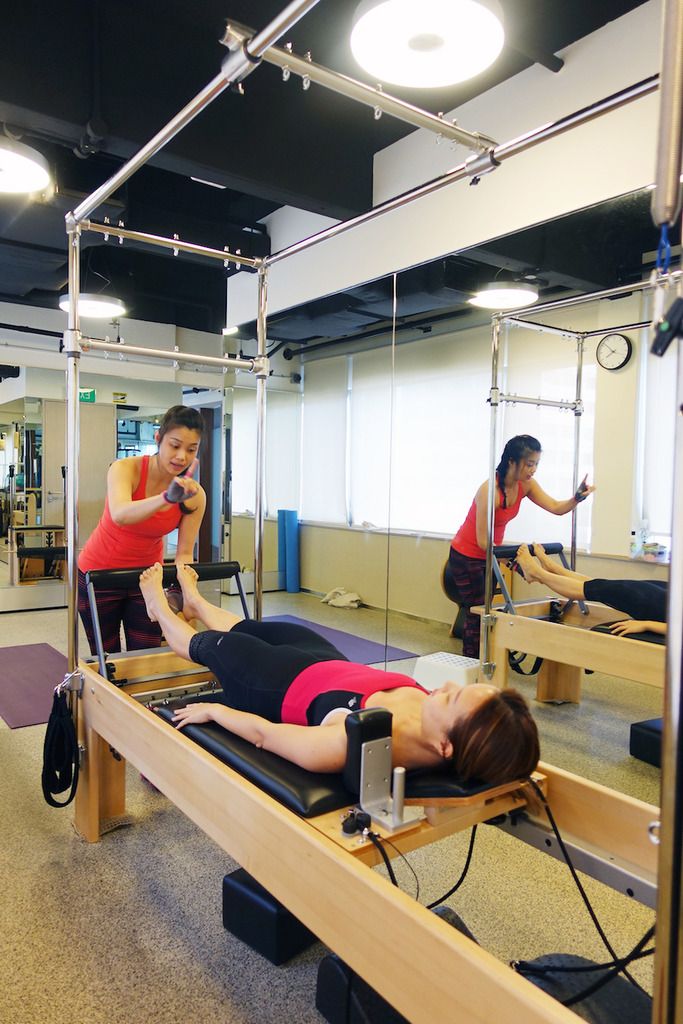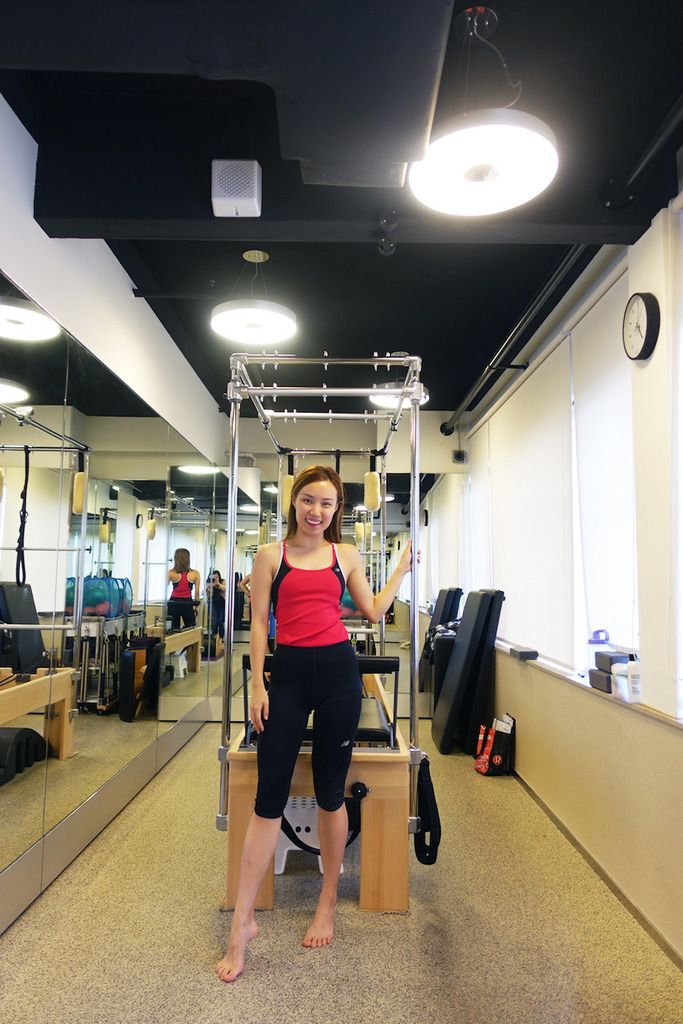 The experiences were surprisingly very enjoyable and I felt that the standard of services exceeded my expectations. The professionalism of the staff were commendable and I could tell they were each very experienced in their own fields. One thing I could tell was that they do have a rather large team of staff and I'm guessing that because they hire experts in each area. Moving on to the treatments – starting with slimming treatment, facial and lastly, pilates.

1. FACIAL – AQUA EX3 FACE SPA
In all honestly, I do in fact have my own facial place that I usually visit, but this face treatment that I did at Phillip Wain was much more comprehensive than my usual. I suppose it was also the type of treatment, and in this case, it was the Aqua EX3 Face Spa.
The Aqua EX3 Face Spa is one of the most signature treatments of Phillip Wain and I would recommend you to try this if you are looking for facials focusing on whitening and lifting. Benefits of this facial includes
- Reducing fine line, wrinkles and age spots
- Improving skin tone and texture
- Promoting regeneration of collagen and elastin fiber
This treatment uses an advanced technology combining mechanical and chemical peeling to cleanse and exfoliate the skin. Using a unique spiral tip, it helps to gently exfoliate the surface of your skin to remove skin's impurities, sebum and dead skin cells while hydrating and replenishing your skin with essential customized solutions. It then ended off with the snail lifting massage – I enjoyed this tremendously. Pressure was great and the beautician knew the right spots to press. This massage uses filtered liquid snail mucin and highly concentrated nutrients from plant stem cells to firm up skin, promote cells regeneration to restore skin's elasticity and reduce wrinkles. Benefits of the snail mucin:
- Brightening and moisturizing
- Improving skin elasticity
- Anti-bacterial, Anti-aging and Whitening

2. MASSAGE – ADVANCE CELL REBORN THERAPY
This got to be one of the best massages I'd in a while. This massage combines the east and the west technique, and uses firm bio-regulating renewal cream, evening primrose oil. What's really unique is that this particular massage uses energy stone and the experience was very enjoyable. I liked the effect of the hot stones on my body and the pressure exerted by the masseur was good as well. I felt very energized after the session was done and this is one treatment I'll definitely strongly recommend you to try.

3. SLIMMING – TRIPLE ACTION MAGNETIC RF THERAPY
I also made an appointment to try the triple action magnetic RF therapy – which is one of Phillip Wain's latest slimming and contouring treatments. As quoted from them, " This treatment uses a patented technology which combines a matrix of multi-polar radio frequency (RF) along with magnetic pulses that work in synergy to effectively reduce cellulite, improve skin elasticity and deliver substantial circumference reduction. The Pulsed Magnetic Fields (PMF) helps to stimulate the synthesis of collagen, triggers the proliferation of fibroblasts and promote new blood vessels. Simultaneously, the RF helps to induce collagen and elastin synthesis by causing controlled thermal damage in the dermis, which triggers self-repair mechanism of skin tissue to improve overall skin condition and enzyme mediated lipolysis to decrease subcutaneous fat mass and ameliorate blood circulation."
The treatment was very comfortable and it came with massage to promote blood circulation. The staff performing the treatment was very experienced and I enjoyed the treatment very much. The only thing is that for slimming treatments, it requires a prolonged period and including a change of diet to see the results. So it was too early for me to gauge the effectiveness of this treatment through a session.
3. FITNESS – PILATES
My first time trying Pilates and I loved it. Eugenia recommended me strongly to give this a try and I'm glad I did. Phillip Wain has two full-time instructors who have years of experience. Besides, the room was fully equipped with an extensive range of machines/equipments for all to use. I thoroughly enjoyed this experience too and definitely felt that I've worked all parts of the body after the session. If you would like to join pilates, you might want to check out their classes!
I think it's absolutely convenient to have one stop for all the services and this definitely is a bonus for all the busy women out there. Besides this, you might be interested to know that Phillip Wain is an all-ladies fitness and beauty place so it's great for women who are more comfortable in a female-only environment. Bathrobe and towels are provided and shower/locker area provides ladies essentials such as shower gel, shampoo, hair dryer, facial remover, cream, and even eye cream (another plus point).
A special treat for you guys from now till December:
Quote 'Beatrice Tan' to experience any one of these services at SGD68 or 3 services of your choice at SGD200.
• 55-mins Triple Action Magnetic RF Therapy (U.P. $856)
• 90-mins Aqua EX3 Face Spa (U.P. $728)
• 85-mins Advance Cell Reborn Therapy (U.P. $588.50)
• 60-mins Pilates Personal Training (U.P. $192.60)
Terms & conditions:
• Valid from now till 31 December 2016.
• Valid for new female customers, aged 21 years and above only.
• Each service/treatment is limited to one-time redemption per customer only.
• Redeemable at Phillip Wain Singapore only.
To enquire or book an appointment, please call 6250 0100 or visit Phillip Wain at Mandarin Orchard Hotel, Level 7 (Accessible via lift 6 & 7). If you would like to find out more, do check out Phlilip Wain's website.
Thanks Eugenia for arranging everything and it was definitely a day well-spent at Phillip Wain :)