Travelling in Copenhagen during this summer is definitely one of the best seasons. I've spent a week in Copenhagen to explore the city as best as I could, and it didn't take me too long to fall in love with this place. Denmark has always been known as the happiest nation in the world and the Danes being the happiest people on Earth. After reading up on some articles and after immersing in their way of life, getting to know their culture, I could definitely see why.
  Apart from the culture, Copenhagen is also rich with design-led stores and known for having quality homeware designed by Danish designers. Every single piece looks simply like an art. Shopping for beautiful homeware (or home & living stuff) has always been one of my favourite things to do and owning those beautiful pieces make me absolutely over the moon. Another reason why I love this amazing city.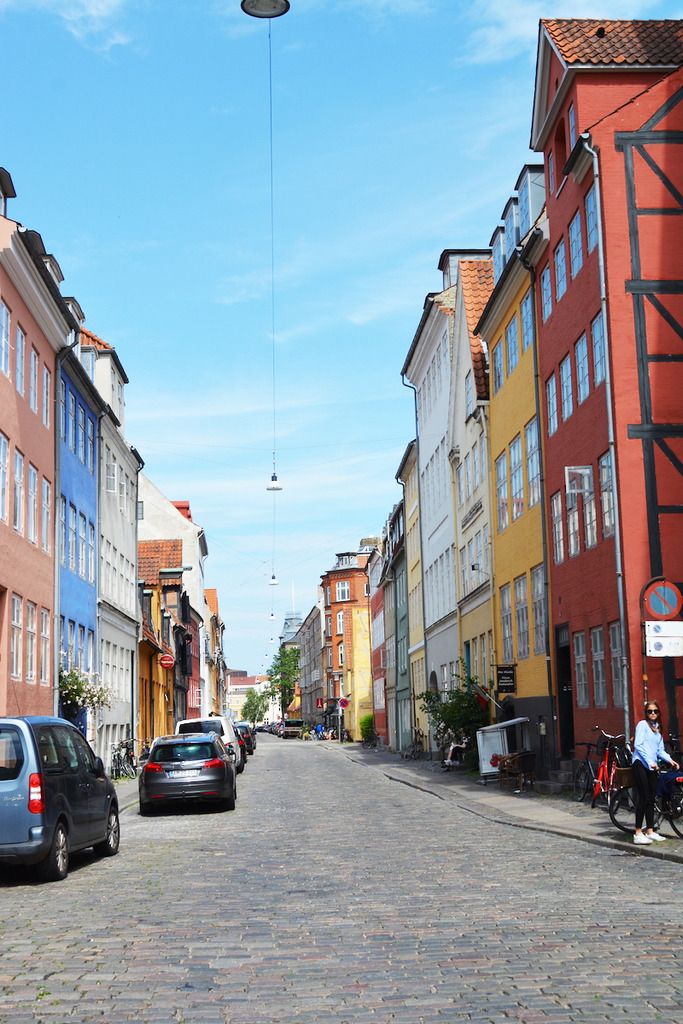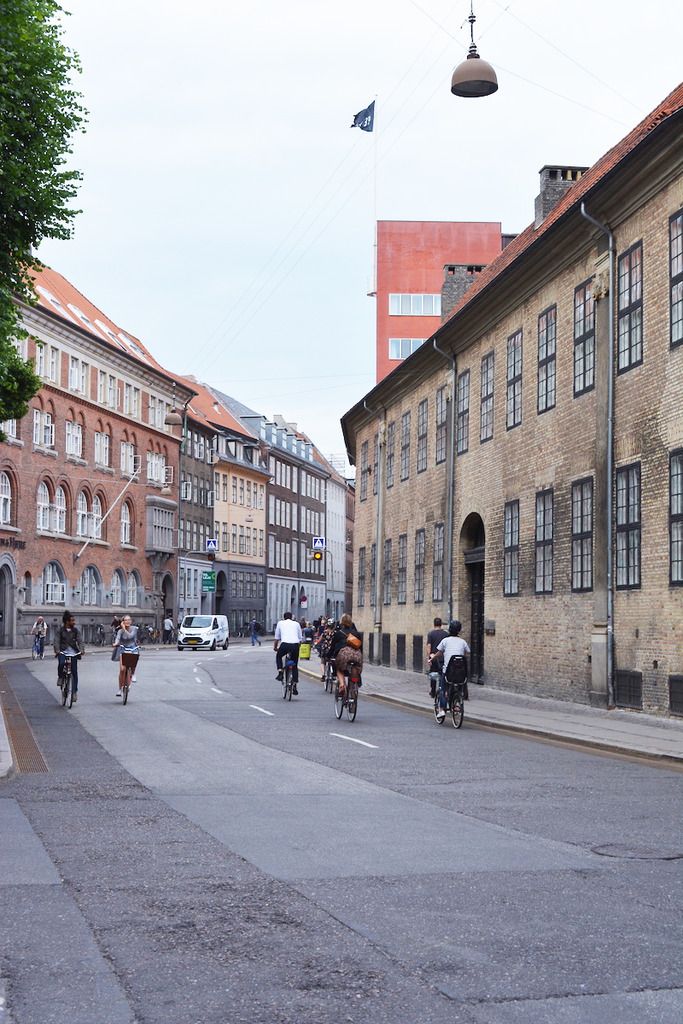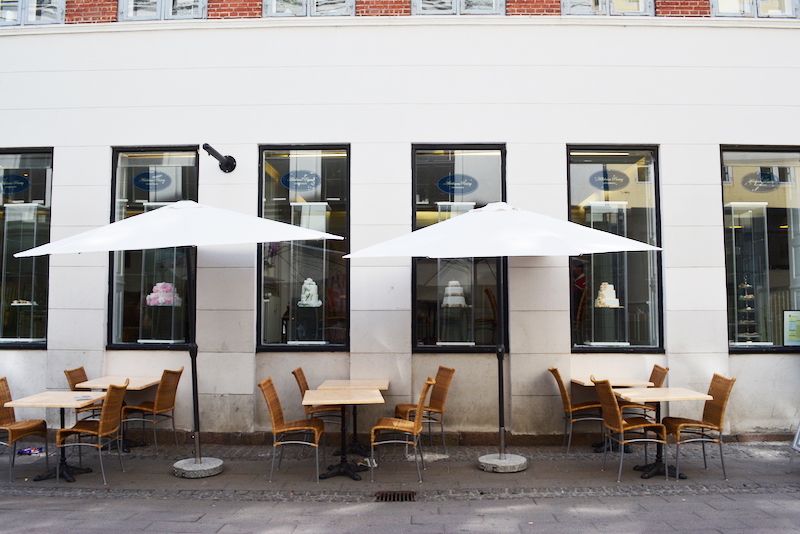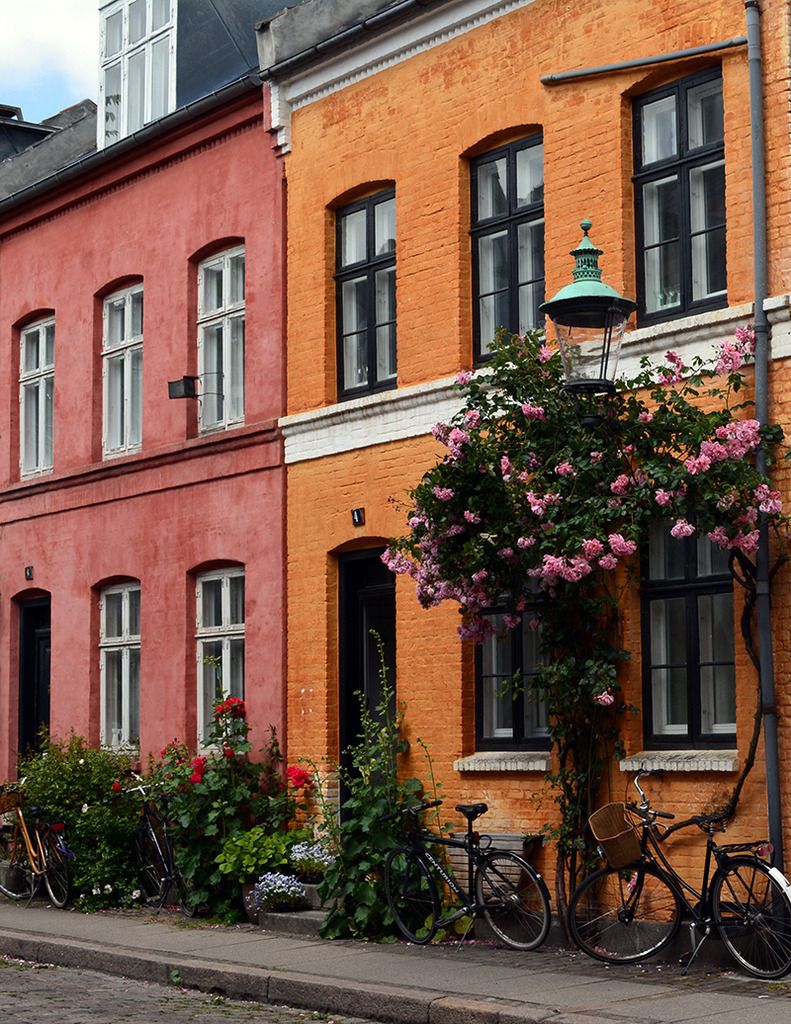 I love how the city emphasizes on organic produce, renewable energy technology, being green and carbon-free as well as having sustainable and environmental friendly solutions for almost everything. Do you know that Denmark has the world's highest organic share and is the most well-developed organic market? Besides this, Copenhagen is also the first Scandanavian city to adopt a mandatory green roof policy. The city is currently working towards being the world's first carbon neutral capital in 2025 and this is one of the supporting initiatives. It's pretty interesting to know and if you keen to find out more, do click here to read.
Places to visit:
1. Nyhavn
A 17th-century waterfront, canal and entertainment district in Copenhagen. Lined by brightly coloured townhouses,  it is filled with bars, cafes and restaurants – a perfect place to end a long day, dining by the canal with jazz music and good food.
2. The Little Mermaid
The Little Mermaid was a gift from Danish brewer Carl Jacobsen to the City of Copenhagen. The sculpture is made of bronze and granite and was inspired by Hans Christian Andersen's fairy tale. The sculpture of The Little Mermaid turned 100 years old on 23 August 2013.
3. Tivoli Gardens
A national treasure and an international attraction. Tivoli Gardens amusement park in Copenhagen is a must for all visitors of different ages. You could take a walk in the park with a minimal entrance fee and purchase the respective rides along the way if you would like to experience them. The park is filled with various restaurants, situated with in special architecture, historic buildings and lush gardens. Tivoli Gardens is the second-oldest operating amusement park in the world.
4. Christiansborg Palace
Christiansborg Palace is where the queen welcomes official guests, hosts royal banquets and the magnificent venue for lush events. You can enjoy a tour and get behind the scenes of the splendid halls and the royal kitchen. The palace is also home to the Danish Parliament and it holds unique stories from Copenhagen's establishment and up until today. If you would like to get a good view of the city, I would recommend you to make a trip down to the top of the tower. Do note that this palace closes at 4pm but you can still visit the top of the tower till 9pm for all days except Monday.
5. Freetown Christiania
A self-proclaimed autonomous neighborhood of about 850 residents and is regulated by a special law, the Christiania Law of 1989. The residents are known to have developed their own set of society rules, completely independent of the Danish government. Its cannabis trade was tolerated by authorities until 2004 and although the authorities tried normalizing the legal status of the community, it led to conflicts, police raids and negotiations. Therefore, this place still remains with special attention and is open to public to visit. There is a mix of homemade houses, workshops, art galleries, music venues, cheap and organic eateries, and nature to see. No picture-taking is allowed in this place.
6. Superkilen
Superkilen is a public park in the Nørrebro district of Copenhagen, Denmark. This park has been created to celebrate diversity & is filled with objects from around the world – with ideas/artifacts contributed from 60 nationalities.
7. Amalienborg Palace
Amalienborg is considered one of the greatest works of Danish Rococco architecture and is made up of four identical buildings. See the statue of King Frederik V from 1771, located in the middle of the palace square or experience the changing of the guards, as they march from their barracks through the streets of Copenhagen and finish at Amalienborg. (Takes place at 12:00 noon sharp) 
8. Jægersborggade
One of the hippest and most buzzing streets in Copenhagen. Although it is just a small residential street, but it is home to around 40 art galleries, organic produce shops, vintage clothes, ceramics and jewellery designers, as well as wine bars, coffee shops and restaurants. Michelin-starred restaurant Relæ is located there, as well as, the prominent coffee house – The Coffee Collective and Danish porridge, Grod. This street hosts a popluar fleamarket from time to time as well.
9. Church of Our Saviour (Vor Frelsers Kirke)
Church of Our Saviour is a baroque church and is famous for its helix spire with an external winding staircase that can be climbed to the top, offering a magnificent view of Copenhagen. The route up to the outdoor spire stairs can be a quite challenging as it was extremely narrow. I personally think this place gives a splendid view of the city but be sure to wear comfortable shoes and outfit (avoid skirts etc) as you would need to climb steep steps. Definitely a place to visit.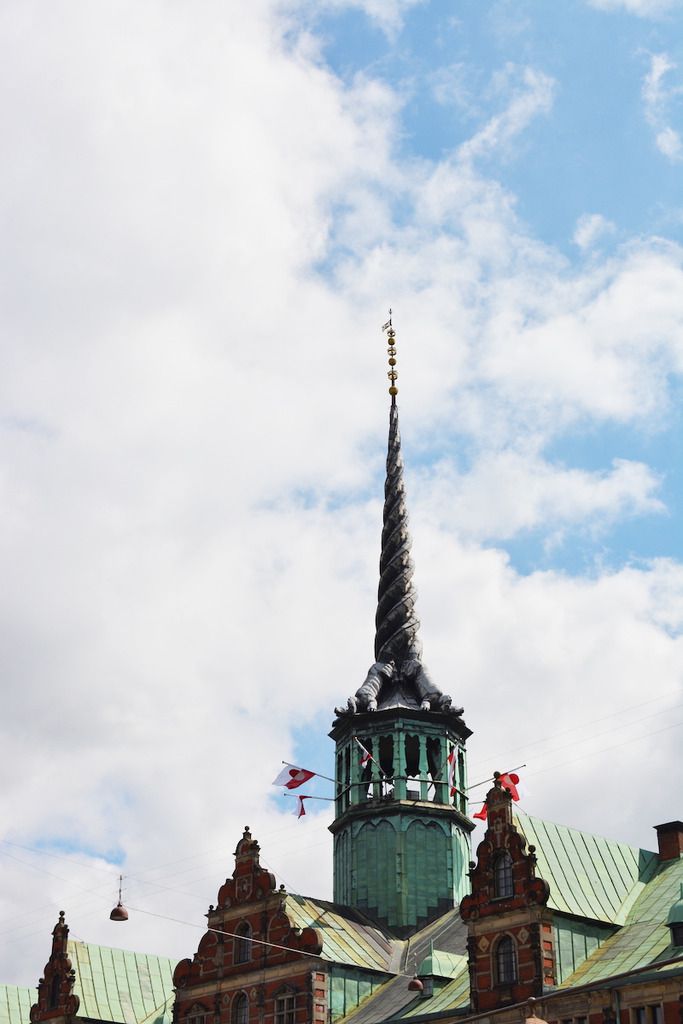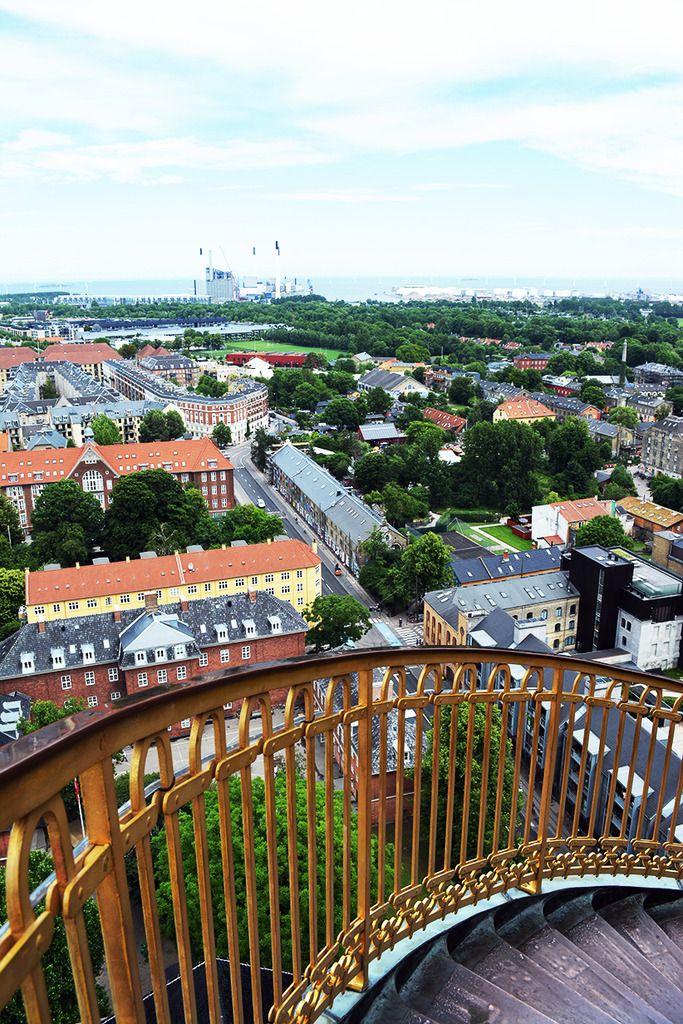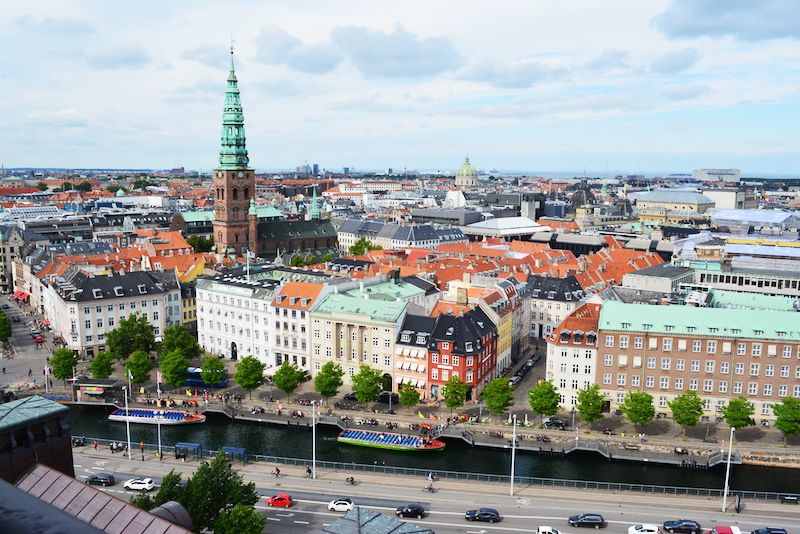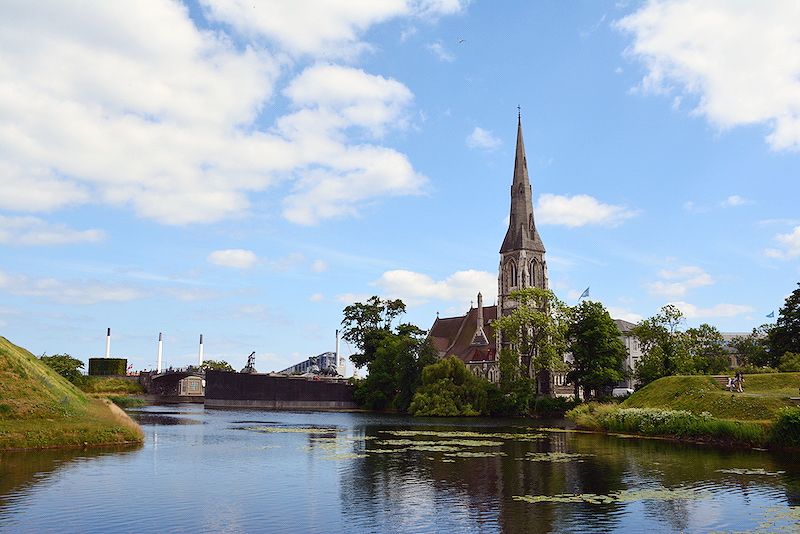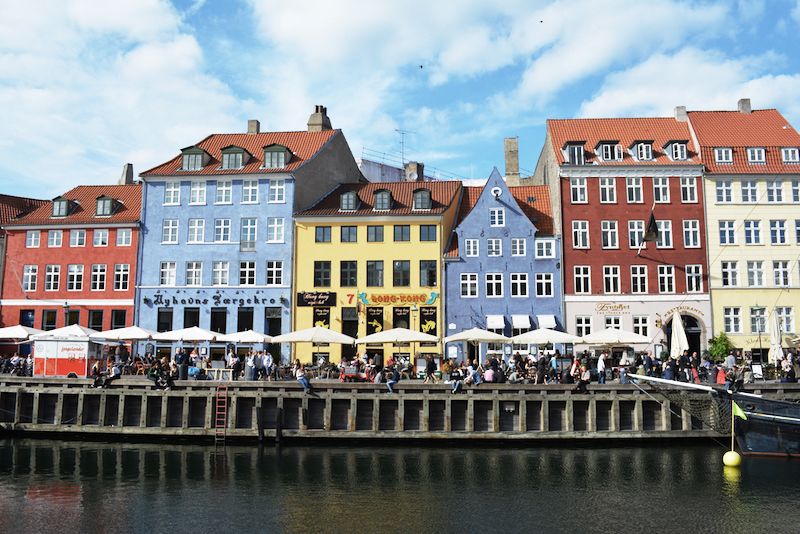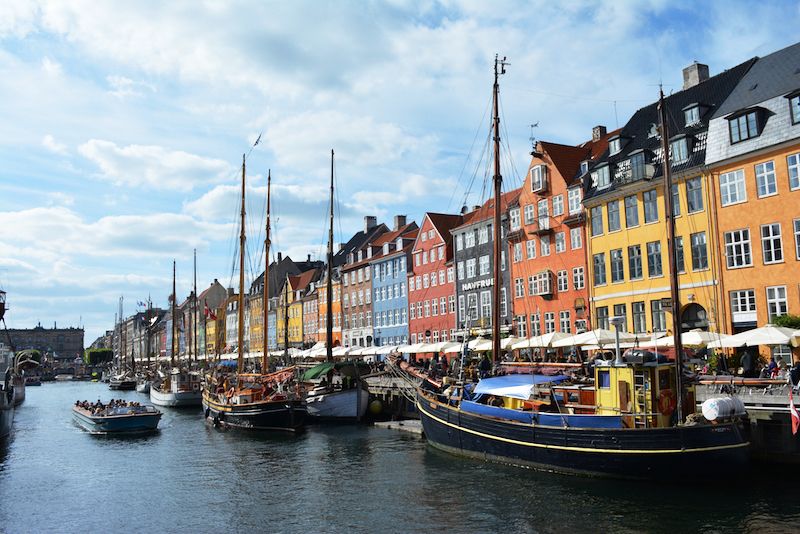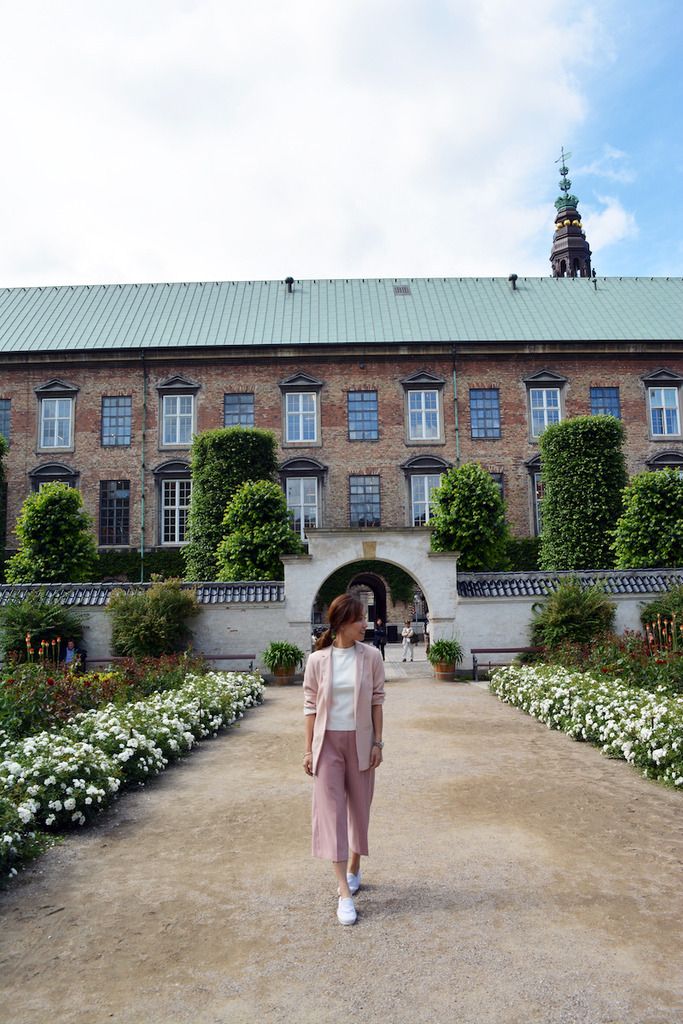 Places to shop:
1. Stroget
Strøget is famous for being one of the main shopping streets and is one of Europe's longest pedestrian streets with a wealth of shops, from budget-friendly chains to some of theworld's most expensive brands. You can find big brands like Prada, Max Mara, Gucci, Louis Vuitton or shops like H&M, Pandora and Zara.
2. Illums Bolighus
An international flagship of modern living, design and furnishings, featuring Danish and Scandinavian Designs for homeware, furnitures etc. This was a homeware heaven and one of my absolute favourite places to shop. You can find cards,  homeware, mats or anything to do with home and living.
3. Kortkartellet
Typography city posters and art prints. A Copenhagen based company with a love of aesthetics, typography, design and is known for creating maps art with city names. A little piece of Danish designed minimalism for the wall and another place if you would like to get some souvenirs.

4. Keramiker Inge Vincents
Owned by Danish ceramic artist, Inge Vincents, the shop features functional ceramic products such as paper-thin bowls, vases, cups and various containers for tealights etc. Everything is exclusively white and no two objects are the same as each piece is handmade. This is one of my favourite shops and I got home a handmade cup from there.
5. Ro Chokolade
A chocolate shop specializes in handmade chocolates and homemade ice cream.Enjoy slim, conical form chocolate with champagne fillings, truffles with fruit fillings or ice cream with chocolate, chilli, star anise and cinnamon. One of the best tasting chocolates i've tried. A good idea for gifts.
6. Karamelleriet
Makes handmade quality caramel. In the shop in Jægersborggade, you can see how the caramels are made and you could taste and buy them on the spot. The caramels come in different flavours such as peanut crunsh, soft fudge, hard caramel called 'rocks', fruit candies, toffee, chocolate, licorice, mint and chocolate coconut. This would be a good idea for gifts as well.
Copenhagen is a city you probably would want to get lost (yet you would never really get lost there). It's an absolutely easy place to explore everywhere by foot or by bike. If you are thinking of exploring more of the city in a day, I would strongly recommend the below activities.
Things to do:
1. Touring the city with Go-boat
We got to experience controlling our own solar-powered picnic boat in Copenhagen's harbour and canals. The sustainable go-boats were all made with recycled materials and are easy to navigate. The go-boats can accommodate up to eight people and each boat has a picnic table in the middle. You can bring your own picnic lunch, dinner or order a picnic basket in advance from GoBoat too.
   2. Cycling around the city with Cycling Copenhagen
One of the most enjoyable activities I've experienced. Copenhagen is made for cycling, with bicycle routes on almost every street. The lanes were spacious, the paths were easy to cycle, all I wished was being better on bikes. We had a two-hour cycling tour with Cycling Copenhagen, where Christian the founder, led us to some of the beautiful places in Copenhagen. Christian was very attentive and patient, sharing with us about the culture and history along the way as we went. Biking has never been this fun ;)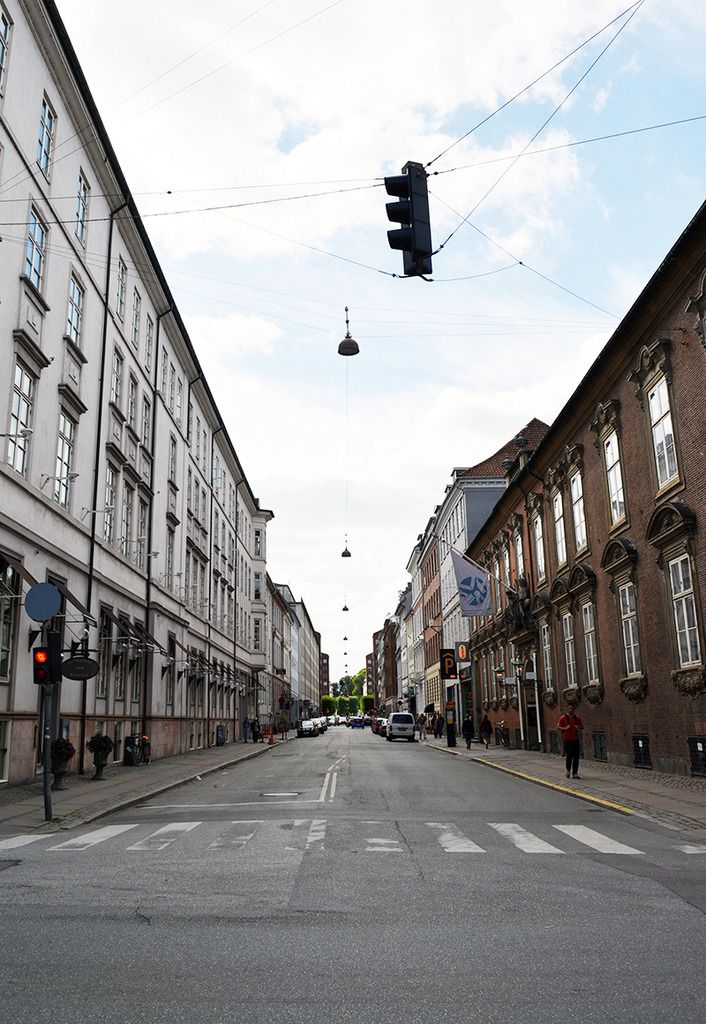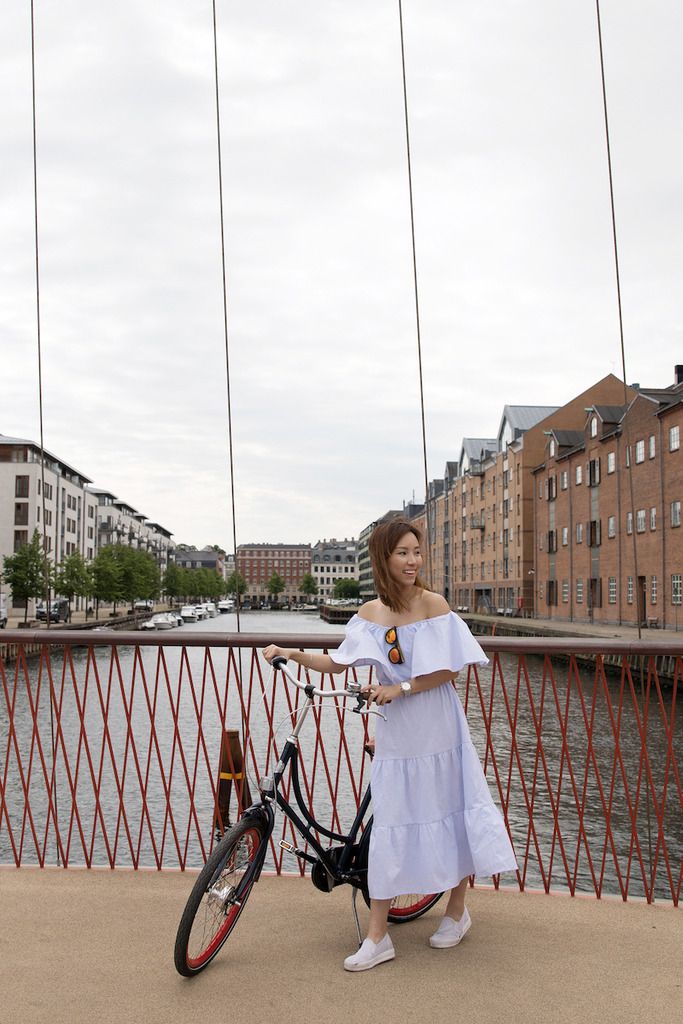 Things to know about Copenhagen:
– It is the capital of Denmark
– The Danes speak Danish and English
– Denmark is not on the Euro, it is on Danish Krone
– You could cross over to Sweden just by a bridge. Copenhagen is linked to Malmo in southern Sweden by the Öresund Bridge
– Tipping is minimal. Restaurant bills usually include a service charge and taxi drivers don't expect a tip, although it's customary to round up the amount
–
Things you might want to do when you arrive in Copenhagen:
1. Sim Card
Buy a 3G card from 7-11 and top up 100DKK (SGD20) for 20GB of data. Would recommend the top up if you are staying more than two days.
2. Copenhagen Card
Travelling around Copenhagen was a breeze with the Copenhagen Card. This card allows one to enjoy:
– Free admission to 73 museums and attractions
– Free public transport by bus, train and Metro
– Discounts on restaurants, attractions and entertainment
* Includes bringing along two children under 10 complimentary
*You have the option to purchase it for a day, two days, three days or five days.
*For a three-day card, it costs 629,00 DKK (SGD126) for adults and 319,00 DKK (SGD64) for children.
Hope this post is helpful to you guys who are travelling or are thinking to visit. I'll be back to share another post focusing on gastronomy next week. Catch you then!