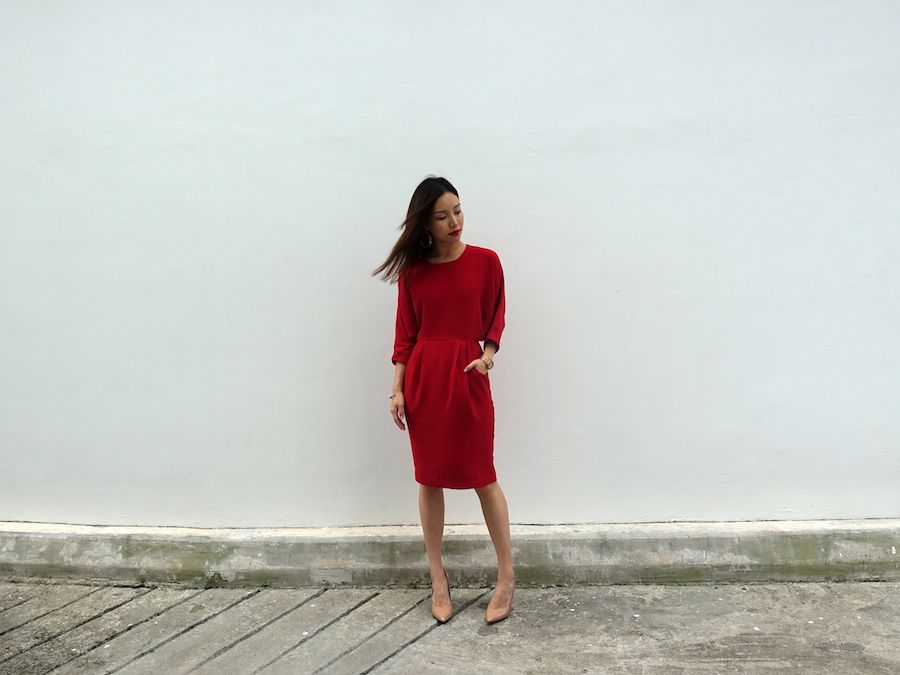 When it comes to physical appearance, I personally rank having healthy looking skin & hair very important. I remember reading it somewhere before that says, 'We often see our hair as a reflection of our identity because it is both personal and public. Many women feel that a bad hair day equals a bad day'. I do remember waking up on some days with a bad hair day no matter how much I tried to use tools to salvage etc and it does feel as though my day got off to a bad start. It somehow made me feel like I looked un-groomed, untidy and unpresentable. On worst days, I very much prefer to head home than to head out due to the bad hair day.
Therefore, hair care at home is also extremely important apart from regular trips to the salon.
I've recently embarked on a campaign with TRESemmé and this brand, in fact, was a brand that my family used many years ago and it was our usual household shampoo for a while. We liked it very much and have always restocked them for the family. We stopped for a while as we shifted house, had separate bathrooms – and so we got our own set of hair care products. For my hair care, I've to use a mixture of shampoo – one for dry hair and one for oily scalp. My hair condition is quite unfortunate and it requires a lot more care for the past few years – I've an extremely oily scalp (you wouldn't believe how oily it is) but my hair is extremely frizzy and dry. Hence, I would need a specific type of shampoo to mix in with my regular shampoo to control the oil and maintain the condition of my hair. Since I've started on the campaign, I've replaced my dry hair shampoo with TRESemmé to see how it works for my hair.
In fact, you might be interested to know that TRESemmé's latest range of products are quite special.
This range is called the TRESemmé Expert Selection. Let me share with you what's special about this range:
—
TRESemmé EXPECT SELECTION: PLATINUM STRENGTH

I believe we all ladies use tools to tame or style our hair very frequently. For me, I use the hair dryer and hair straightener every single day because if I don't and leave the hair to dry by itself – I'll get tangled and unkempt hair, making me look dishevelled.  TRESemmé Platinum Strength series is designed to help fortify and strengthen hair – especially for hair that is exposed to styling, heat and chemical processing. This range will be suitable for people like you and me who would like to achieve impeccably coiffed hair all day. To summarize:
– TRESemmé Platinum Strength is suitable for damaged and thin hair
– TRESemmé Platinum Strength series has been tested and proven to repair up to 2 years of damage in just five washes.
– The Advanced Renewing Complex strengthens hair's natural protective barrier and protects against future breakage, giving you strong and healthy hair that does not break.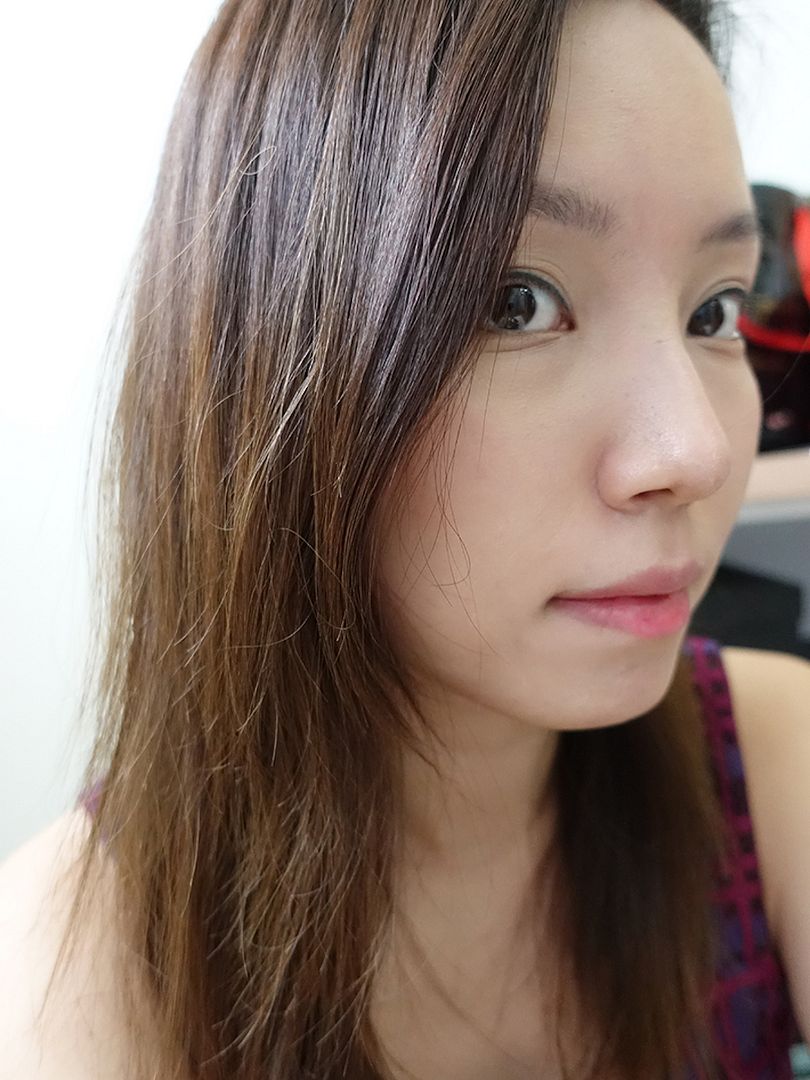 —-
TRESemmé EXPECT SELECTION: KERATIN SMOOTH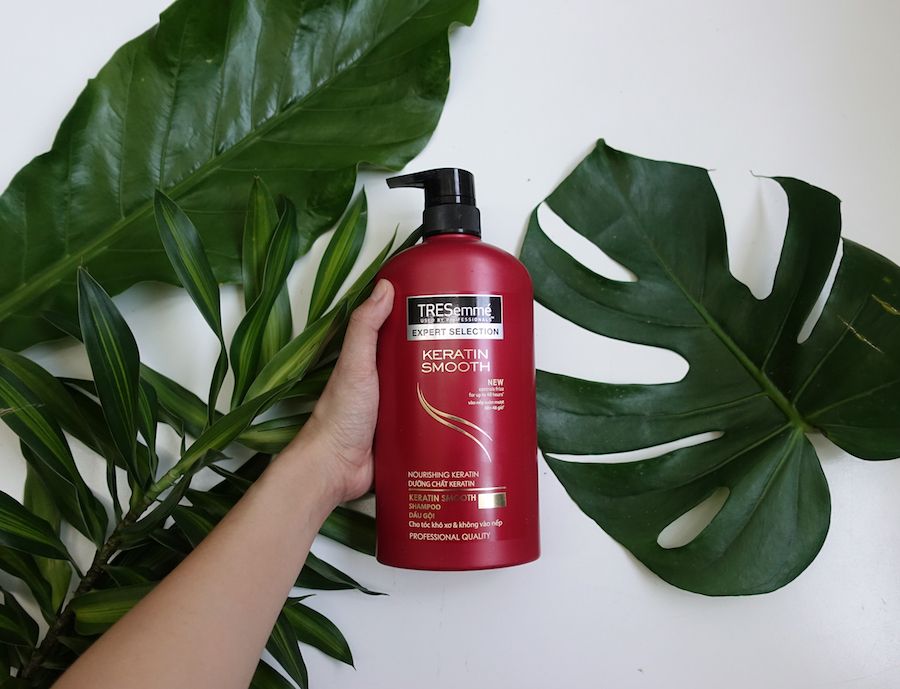 TRESemmé Keratin Smooth's gentle formulation is slightly different. It is infused with Keratin that reduces frizz and leaves your hair gorgeously sleek and manageable. TRESemmé Keratin Smooth Shampoo is specially formulated with lower sulfates to restore protein and gently, thoroughly cleanses the hair/scalp. Whereas the conditioner helps restore protein and nourishes each strand, making the hair smooth and shiny. For people who have very frizzy hair, you will be happy to know that both products when used together, it can control frizz for up to 48hrs. This range is also suitable for colour-treated hair to maintain long lastingness of hair colour yet having tame hair. To summarize:
– T formulation is infused with Keratin that reduces frizz and leaves your hair gorgeously sleek and manageable
– The selection series can control frizz for up to 48hrs
—
In a nutshell, this TRESemmé expert selection is created with professional quality and is inspired by salon Keratin treatments. This range aims to help user to achieve salon gorgeous hair at home.
These products are exclusively at Guardian if you would like to try them. Do find out more via the video below:

*sponsored post