Mother's day is approaching and every year at this moment, my sister and I make it a point to do something special for our mom (and shortly after, for our dad too).
This year, I'm excited to be doing a campaign with Dior for Mother's Day not only because I love the brand Dior myself, it allows to me to do something fun (and new) with my mom. We did a video together, knowing that we have to do certain scenes together but didn't know that she would really receive a gift at the end of it. I know how uncomfortable my mom is being in front of the camera but thanks to Zavier, they made the filming process a comfortable one and am glad we also made something of a memory to keep – more in the video below :)
My mom and myself have a close relationship since young, we share about everything and I like that she is very objective. She doesn't agree with me always, play fair and never fails to voice it out when she feels that something is not quite right. I'm thankful for a mom who puts us all in priority, gives us her undivided attention and being there every single time we need her. It still amuses me that she doesn't quite carry her phone with her whenever she is with us and when reminded that she left her phone somewhere, she would say that "why would I need it when I'm with you guys?". 
My mom is a good listener and a conversationalist too. We chat about almost everything, from problems, to travel, to life, beauty and random topics as well. We could spend hours sitting in the room, chatting.
Being typical ladies, one of our favourite topics is about beauty and fashion. We frequently update each other about new fashion/beauty finds, sharing our makeup/skincare, and many a time, dolling each other up – especially when it comes to special occasions like wedding dinners or so. We also enjoy trying out new beauty products together. Talking about beauty products, I'm excited to share with you some of my favourite Dior makeup, fragrance and skin care products. 
Dior has one of the best fragrances. I've been using Dior Blooming Bouquet for a long while but for the recent months, I grew to like J'adore even more – from aesthetic to scent. It makes me picture a classy, sophisticated gentlewoman and inspires me to become one. J'adore is the epitome of elegance and I've a feeling my mom would love the scent (it's really tough not to like it). True enough, she did :)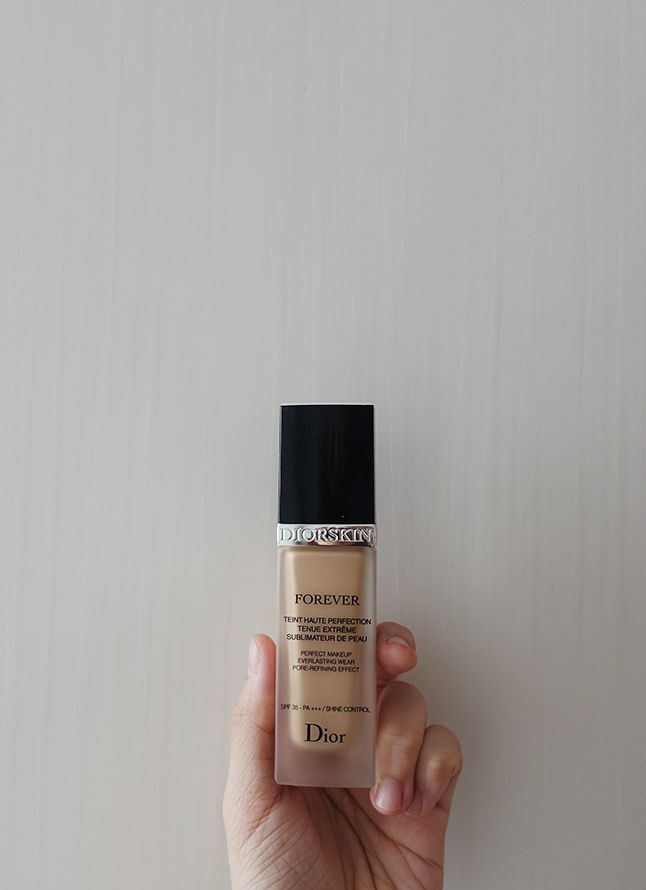 Left to right: Diorskin Forever Fluid Foundation, DiorsHydraLife Pink Clay Mask
One of my favourite foundation products has got to be the Diorskin forever fluid foundation (in the video, both my mom and my makeup were using this foundation and all Dior's makeup too). I like that it has good coverage, has this semi-matte texture when applied – a healthy mattified glow and not greasy-oily. 
In the above, the Dior Hydralife pink clay mask is one of Dior's latest products and is also my new found favourite. Generally, I'm always on the lookout for products that help to minimize, unclog pores. This product is enriched with natural minerals which is aimed at purifying the skin/pores. It has a creamy clay texture which tranforms into foam when rinsed to gently eliminate impurities. I like that this product is Parabens, Sulfates and Phthalates free. 
*Note: The Dior HydraLife pink clay mask will be available at all Dior boutiques and counters from 1st June 2017.
Left to right: Miss Dior Hair Mist & Miss Dior Blooming Bouquet 
If there's any tip that I've learned about fragrance, it is that fragrances latch onto fibres – hence the strands of our hair will carry the scent of perfume for a more long-lasting effect and also, hair actually carries the perfume best. But one thing to note is that, spraying an alcohol-based fragrance directly onto the hair will dry it out, so if you are intending to use a perfume on your hair, it's important to spray the fragrance on your brush before running it through your hair.
Therefore, I'm a huge fan when it comes to hair mist. Hair mists function like perfume, dedicated to cover your hair with the scent for long lasting effect and yet, the difference is that they are developed with nourishing ingredients that will moisturize your hair. I love them and sometimes, I even spray them at home after showering.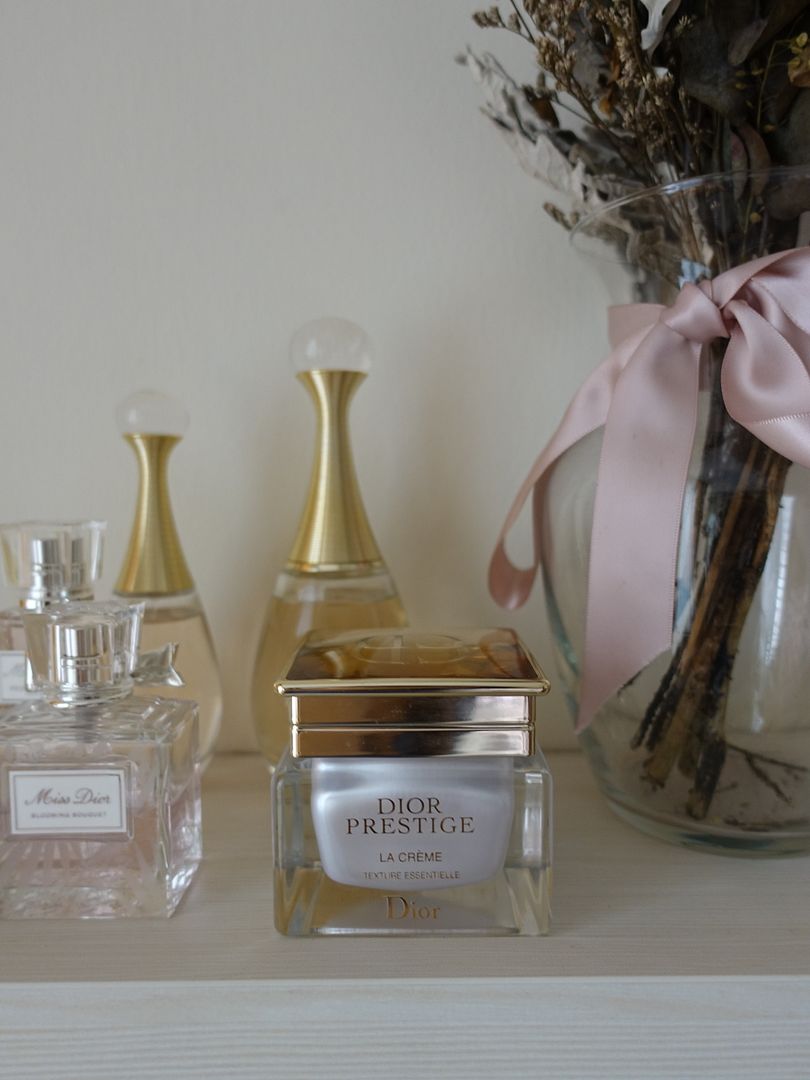 Dior Prestige La Creme, Texture Essentelle
Last but not least, another skin care product that I've been using pretty much everyday is the Dior Prestige La Creme. It's a luxurious cream with a powdery rose scent. Formulated with amazing ingredients – Rose de Granville nectar, rose water, and rose extracts (to hydrate and soothe inflammation); glycerin, shea butter, jojoba esters, coconut oil, sunflower-seed oil, and hyaluronic acid (to moisturise). I apply this onto my face and neck before applying my makeup and before I sleep. It has a smooth velvety texture, not sticky and moisturises the face well.
Thank you Dior, for allowing me to surprise my mom and shower her with her first bottle of J'adore. It came with a beautiful flower hand bouquet which made the gift a lovelier one.  Just thought you would love to know that from 11 – 14 May, you will receive a beautiful bouquet of flowers with every sgd150 purchase of Dior fragrances – available at all Dior boutiques and counters.
*Sponsored post