24
March
TWENTYTEN
1203 HRS
SPONSORED POST
A couple of weeks ago, Sophie, Melissa and myself were invited to Colgate's Optic White Launch which took place at ION Orchard. It was definitely something different than the usual launches because there was a fashion segment and all three of us were involved in the Fashion Show. ;) Started as early as 10am, we arrived at the atrium for rehearsal, hair and make up and we donned on our red gowns (which we fitted a few days before the event), specially designed and put together by Colgate's Team from Malaysia. It was definitely an exciting one and the regional team actually came all the way down from Malaysia just for this event!
I'll let the pictures do the talking ;)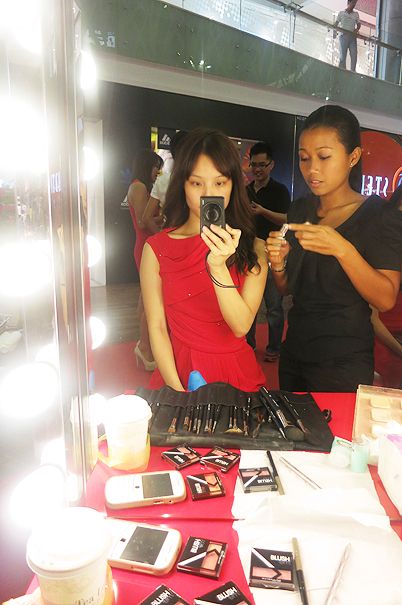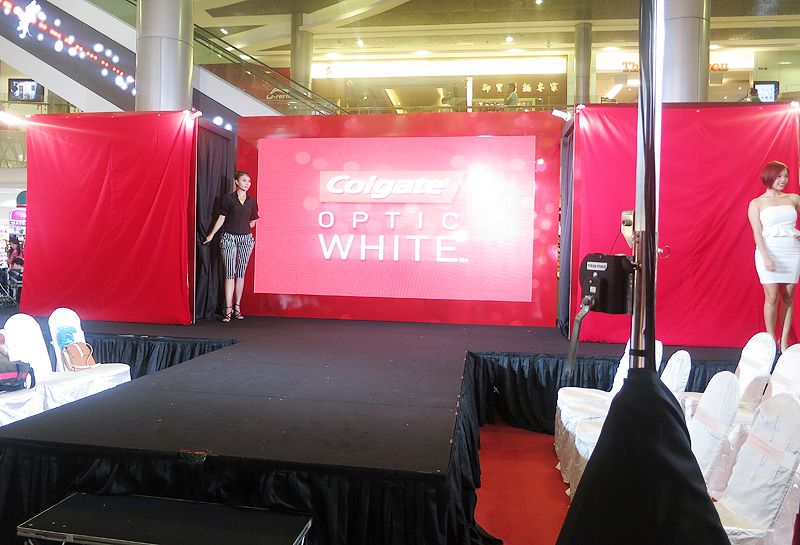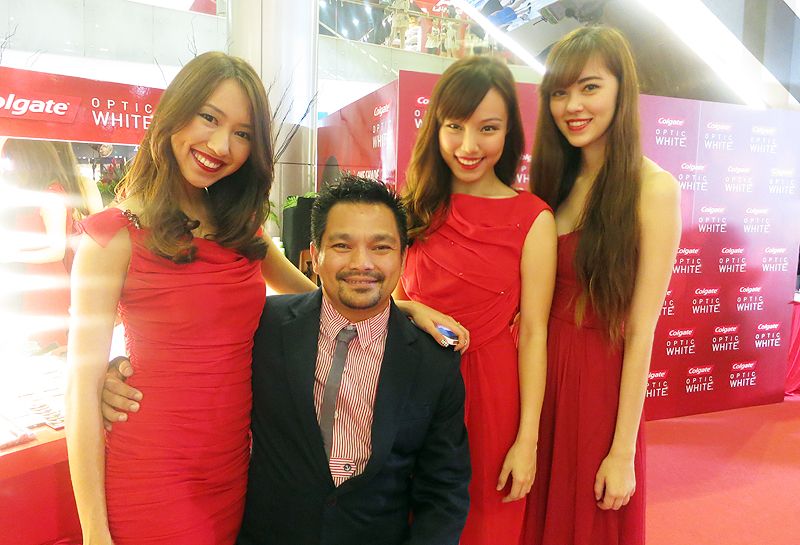 The Colgate Optic White is the newest range introduced by Colgate, and you wouldn't believe what this set can do. The set includes a Colgate 360 Degrees Optic White Toothbrush, the Colgate Optic White Mouthwash and not forgetting the Colgate Optic White Toothpaste. Colgate Optic White Toothpaste can help you get one shade whiter teeth after 7 days!* Apart from the usual toothpaste that aims to keep our teeth clean and breath fresh, this tackles both of that yet includes the whitening effect which is what ALL of us want don't we? Ethan was very intrigued after I told him about this new range and he was excited to try the products out after I gave them to him. Colgate was very kind to pass me an entire set and I tried it shortly after for consecutive 7 days and longer (till now). I thought this range did help to lighten certain stains on my teeth which I personally felt were quite obvious if you were to look up-close! What I really like about this product is the smell/taste of it, it has the Wriggly Chewing Gum's mint taste and funny enough, I do find myself taking a slightly longer time to brush my teeth. Heh.
*When toothpaste used as directed, for extrinsic stains only. Teeth Whitening results may vary individually.
Just a few days ago, I received an absolutely lovely gift set from Colgate and it was a plush mirror set! The Colgate Team has been really kind to customize such fashion boxes and besides that, they have also included in the complete range of products of the latest beauty must-have, the Colgate Optic White set.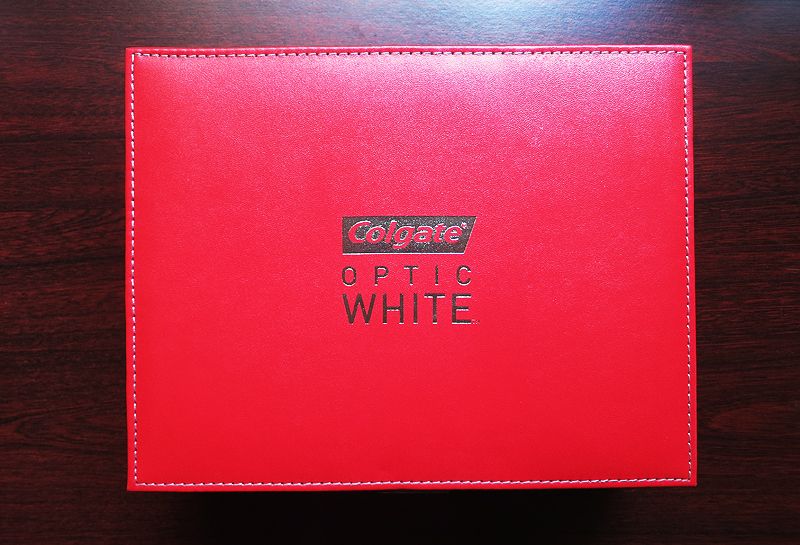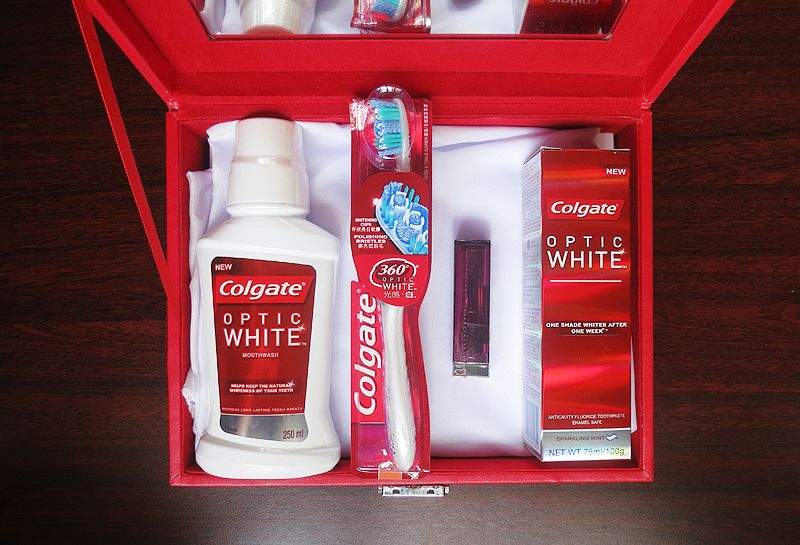 A beautiful beauty box which came with Colgate Optic White Toothpaste/Toothbrush/Mouthwash and a Maybelline Lipstick to complete your smile I suppose! Very thoughtful of them ;)

How does Colgate Optic White help to achieve one shade whiter teeth after a week?
- It has Whitening Accelerators like Silica and Pyrophosphate to exfoliate stains and polish teeth surface (for extrinsic stains only)
- Ingredients/chemical that help fight cavities, protect enamel, remove plaque and freshen breath
I've been diligently using these three products together everyday for the past two weeks, at least twice a day or even 3-4 times for the mouthwash. And so far, it has been working pretty well and I do feel that freshness in the breath does stay for longer hours. The teeth do seem cleaner and I like it that the taste/smell is refreshing after every wash. Will share more about my experience on the respective products below!
1. COLGATE OPTIC WHITE MOUTHWASH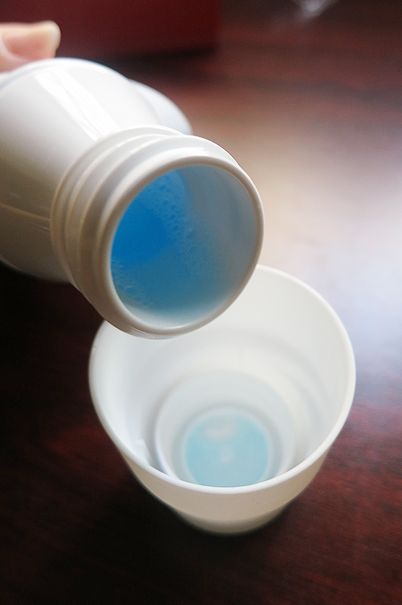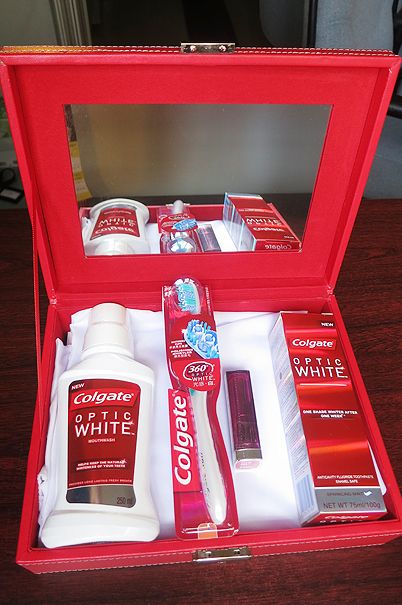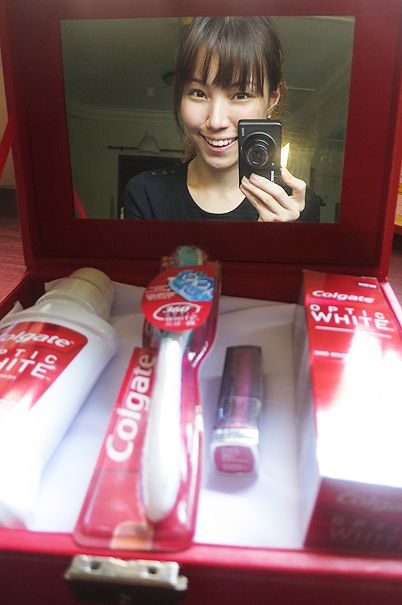 - Prices:
250ML, SGD$4.50
750ML, SGD$9.90

One thing I like about Mouthwashes is that they are so convenient to use! If you are one who doesn't floss frequently, I would definitely recommend you to try out this mouthwash and all you have to do is include this quick step into your oral care (or after meals) and it helps to provide you with fresher breath and cleaner teeth. I thought the minty taste helps to refresh yourself after a half day at work even! Colgate Optic White Mouthwash has a special formula to maintain the natural whiteness of teeth. With regular use (2 times a day after brushing), it can help to prevent stain build-up to maintain the whiteness of your teeth longer.
2. COLGATE OPTIC WHITE TOOTHBRUSH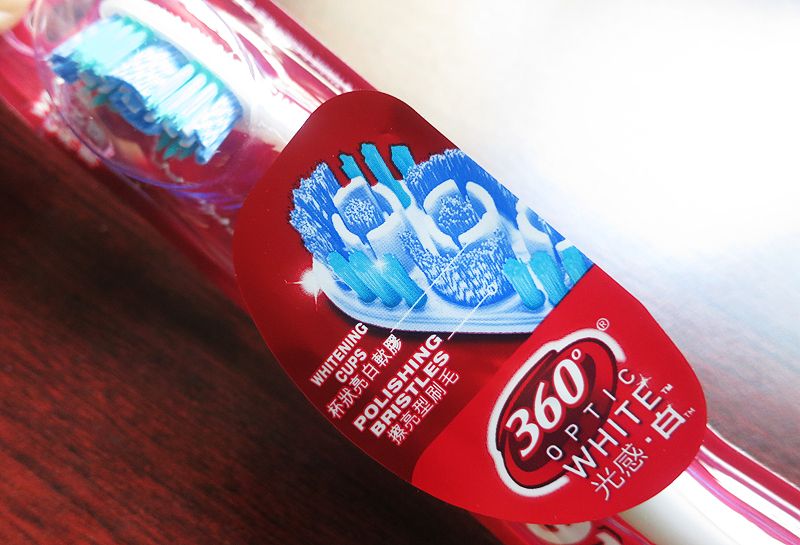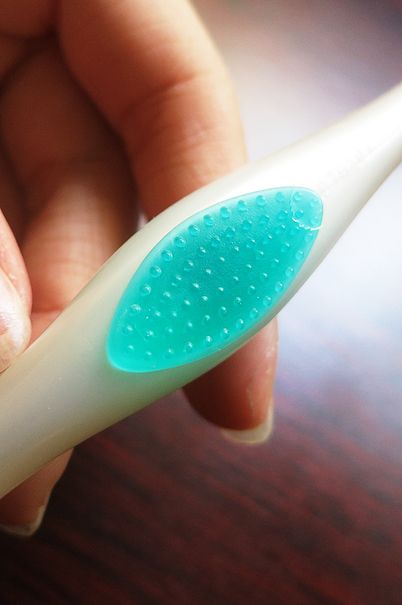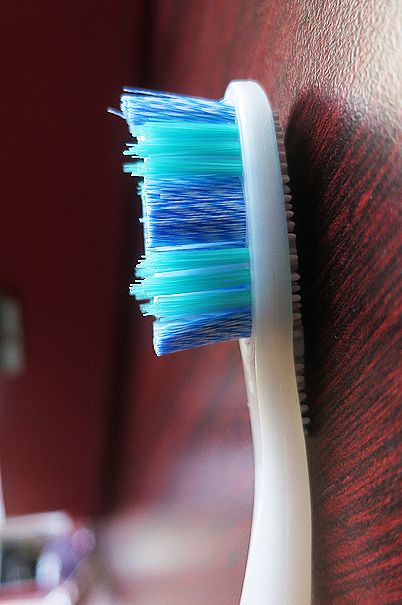 - Price: SGD$7.90
I thought this new Colgate Optic White Toothbrush is really interesting and special as it has whitening cups attached to it. You can actually spot the three 'white cups' in the above picture and these whitening cups are soft rubber cups that are designed specially to hold toothpaste so as to effectively polish away stains and remove other debris from teeth. It's made of thin and soft polishing bristles which are of different heights and this does help to clean my teeth thoroughly especially at areas which are hard to reach. ;)
3. COLGATE OPTIC WHITE TOOTHPASTE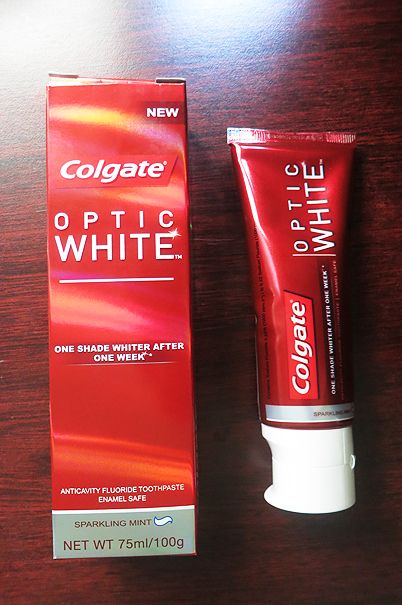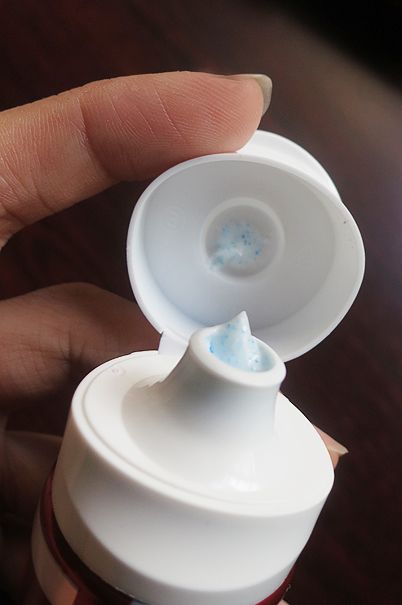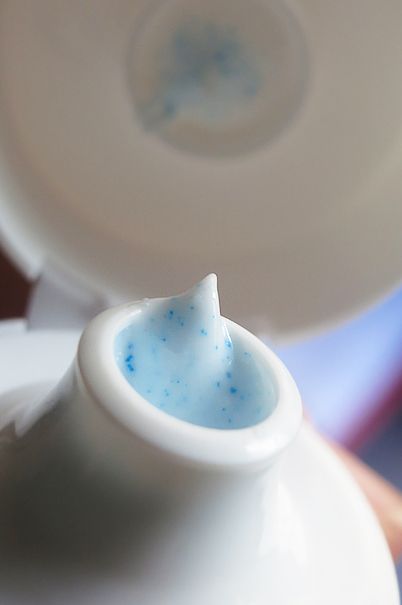 - The focus of the set. Helps to fight cavities, protect enamel, remove plaque and freshen breath :)
- Prices:
40G, SGD$3.80
100G, SGD$8.00
What's really special about this toothpaste is that it's formulated with micro beads! It has this combination of an interesting texture and minty taste which helps to create this freshness in my breath and my teeth somehow feels exceptionally clean after every brush. Silica and pyrophosphate can effectively remove stains on the surface of your teeth (exceptionally helpful to coffee-lovers!).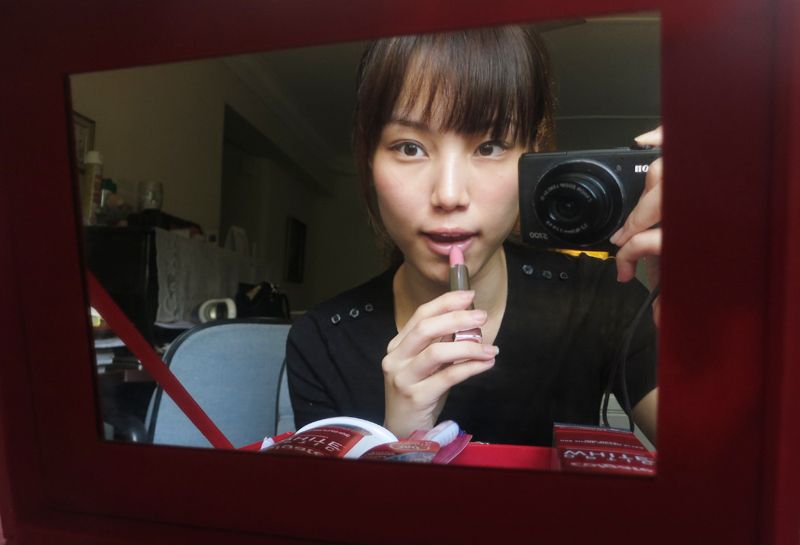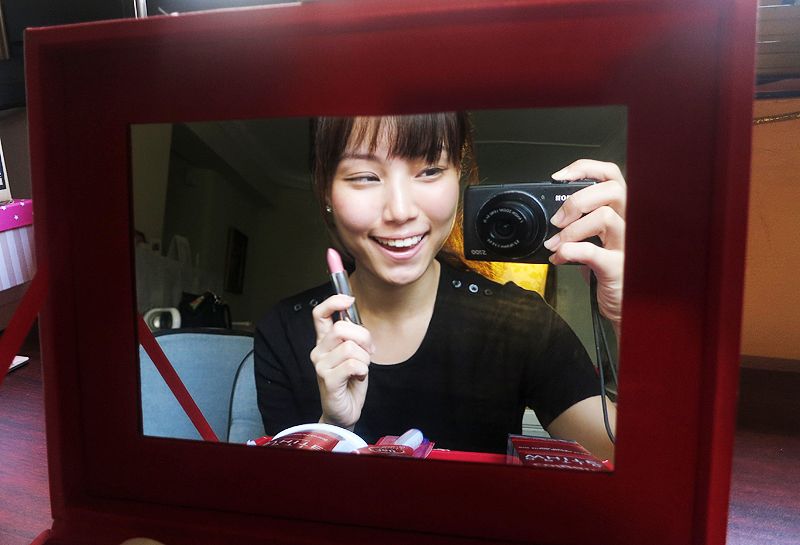 I do think having a nice smile is the best accessory one can have and in fact, everyone can get their own lovely smiles! These smiles involve having a set of clean teeth, and of course straight teeth (which can be done with braces or not – think the Japanese cute vampire teeth). But we all know that the former point is vital for everyone of us – be it to look good with a dazzling nice smile or for hygiene purposes. Colgate Optic White helps to achieve all aspects and prices are very pocket-friendly as well.

Do get yours for the family at the lifestyle stores like Guardian, Watsons, NTUC etc. For optimal whitening results, do get the complete Colgate Optic White Regimen: Toothpaste, Mouthwash and Toothbrush!