20
October
TWENTYELEVEN
0310 HRS

Let's begin with something new today – WEEKBITS!
Apart from the usual post of lifestyle and daily doings,
i'm thinking to do a weekly thingy on the blog to make sure i will share something out on a consistent basis,
and it shall be named the WEEKBITS as shown above.
Every week will feature one topic and I'll probably make it at least 5 things/angles to show,
and I suppose it will be a helpful thing for myself to keep a tight record of everything and at the same time,
do something for you guys and share whatever you would want to know!
So for now, if you would like to see anything or know anything- gossips, beauty, fitness, ideas, food etc (based on my personal point of views),
please feel free to drop a comment to tell me what you would like to see in the blog!
*
The past week of feasting has not stopped yet,
and this post albeit short, will still be one of the food & fashion galore entries!!
My dear linny is working with LoveBonito as a full timer and it was totally great to see her almost in every shoot recently.
We had a simple evening last week, with just the two of us heading out to spend some girls night out,
and watched a chick flick – I don't know how she does it by Sarah Jessica Parker as well as having dinner at a new found place in town!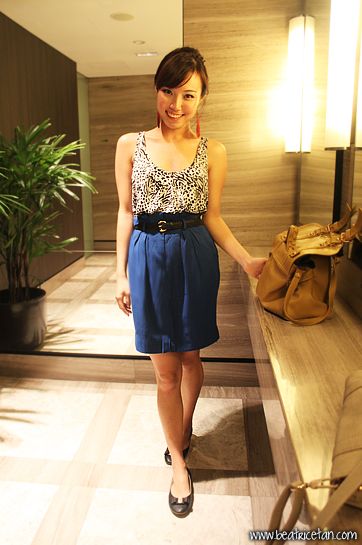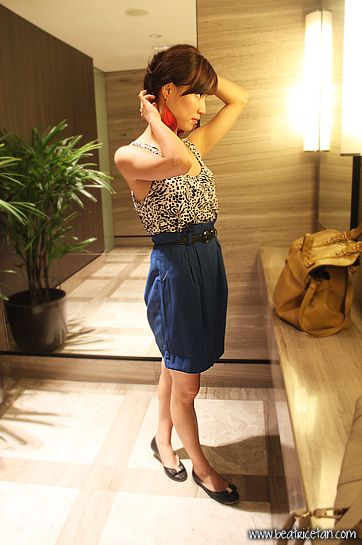 I'm always a fan of bold colours outfits and this electric blue (exclusive colour) paperbag skirt from Hey,Adonia is looking real pretty!
Furthermore, it's a plus point always as well if it's anything high-waisted,
probably of longer torso which i feel that high waisted helps to accentuate the legs. Heh.
Suppose all girls have to play with each of our own figure to get the right clothes and wear them out best.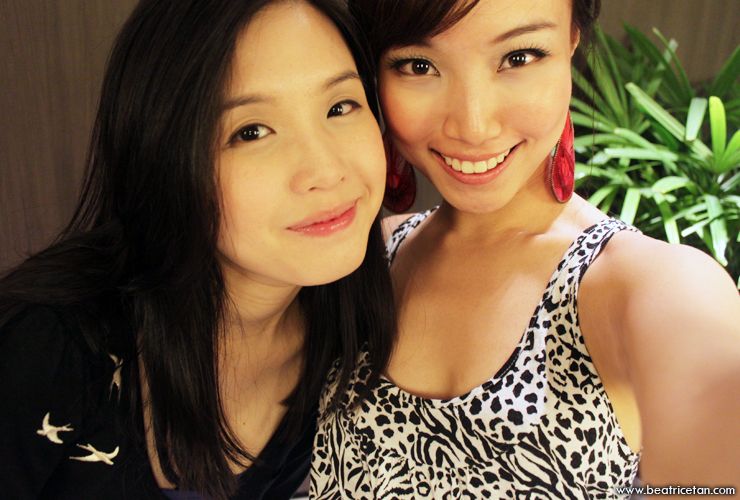 Love these red earrings and my sweetest girl. <3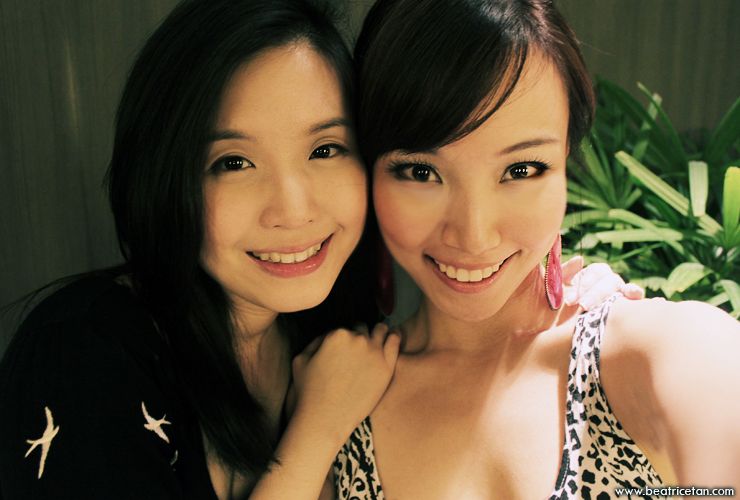 <3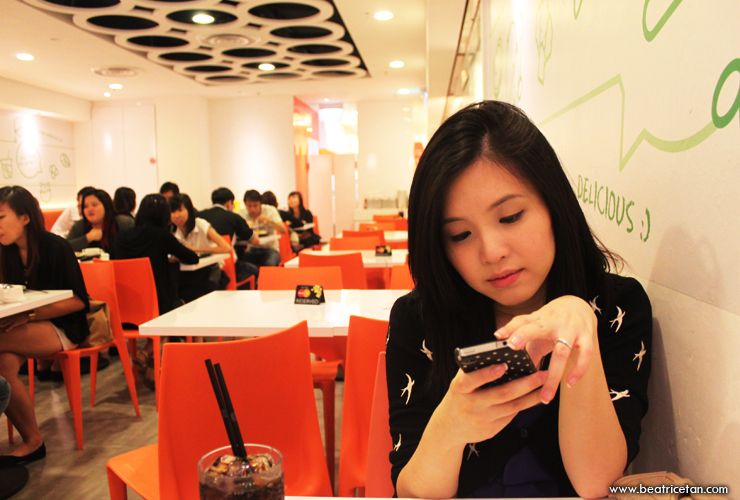 Dinner was at Javier's Rotisserie & Salad Bar @ Cine Leisure Orchard, recommended by poots.
It is known for its roasted chicken and of course, salad bar but we were too full to have a full meal and got ourselves a plate to share instead.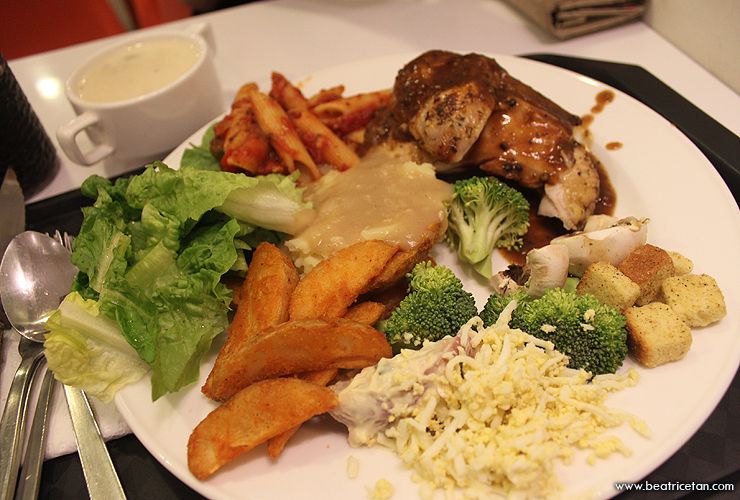 This was a quarter chicken for S$8.50 , and I topped up S$3.50 for a salad bar one-time buffet which comes with a soup as well.
I was a tad unsure how does it go about but realised that without the top up, it would be two side dishes, but if you top up the latter,
you get one round of servings for all the entire dishes at the salad bar, in which you can take as much as you want,
as long as they don't flow out of the plate. heh
The roasted chicken was delicious, came with a choice of either mushroom sauce or black pepper sauce while you order at the counter.
Definitely gonna head back again to give it a second try!

JAVIER'S ROTISSERIE & SALAD BAR
ORCHARD CINE LEISURE
8 GRANGE ROAD
#B1-03/04/05/K4

Tel: +65 6235 6092
Opening Hours
Sun–Thu: 11.30am – 10pm
Fri–Sat: 11.30am – 11pm

***
Had more loves for the past weekend, both poots and i decided to go for a good brunch at Habitat Coffee!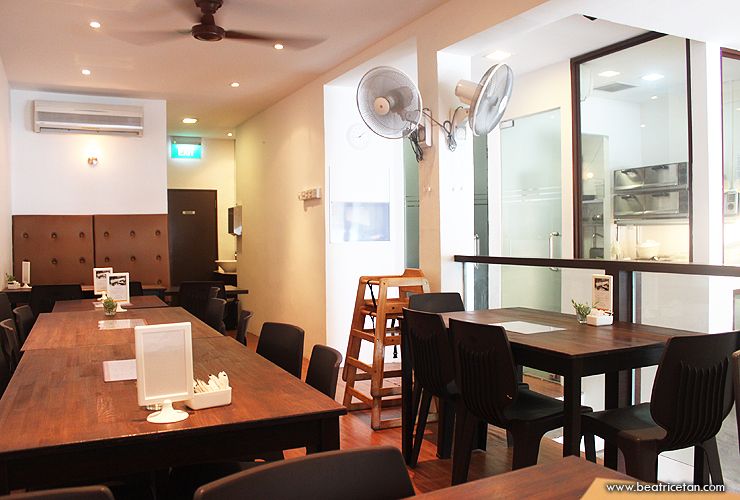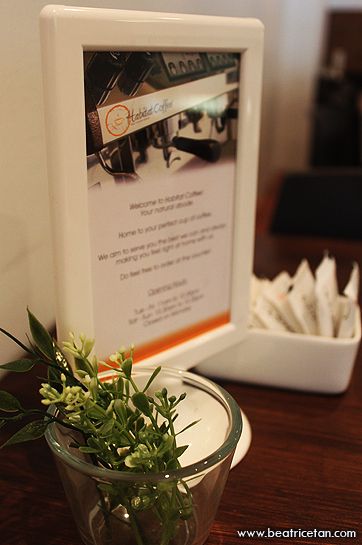 It was opened as a coffee house but it serves food now and we had quite a feast for brunch.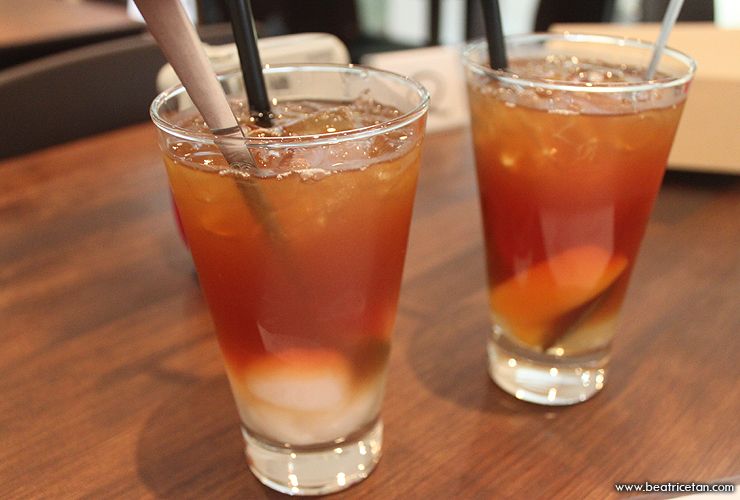 Ordered this lychee tea as well as peach tea (S$4.90), which was not like others.
I don't really like bottled tea drinks as they are either too sweet or the taste is rather artificial.
But these teas at habitat coffee are specially homemade and brewed, love the brewed taste!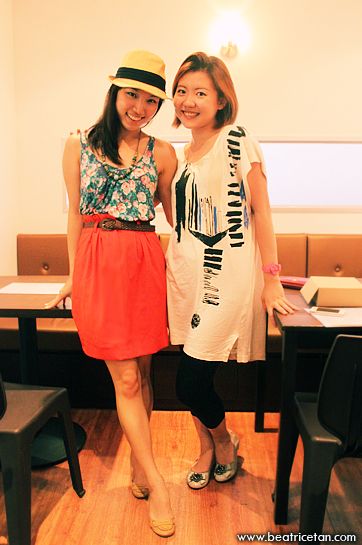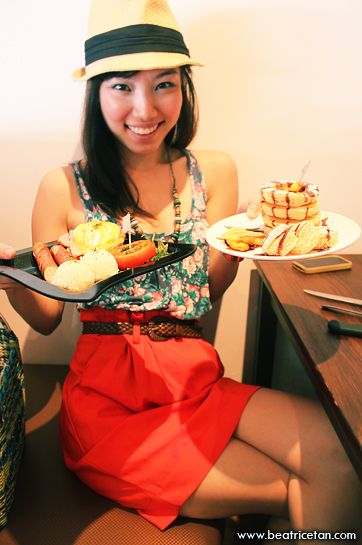 Decked in summer wear for the warm and sunny Sunday afternoon,
my comfy top and the same paperbag skirt in red this time exclusively by earlgreyparty,
love the skirt!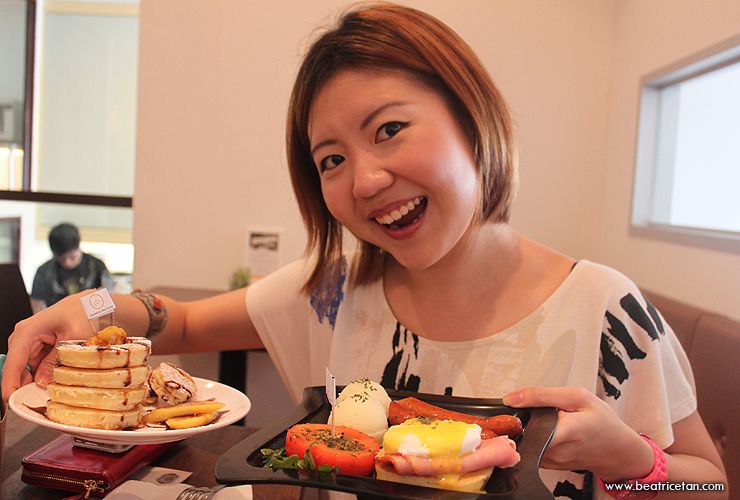 Our brunch!!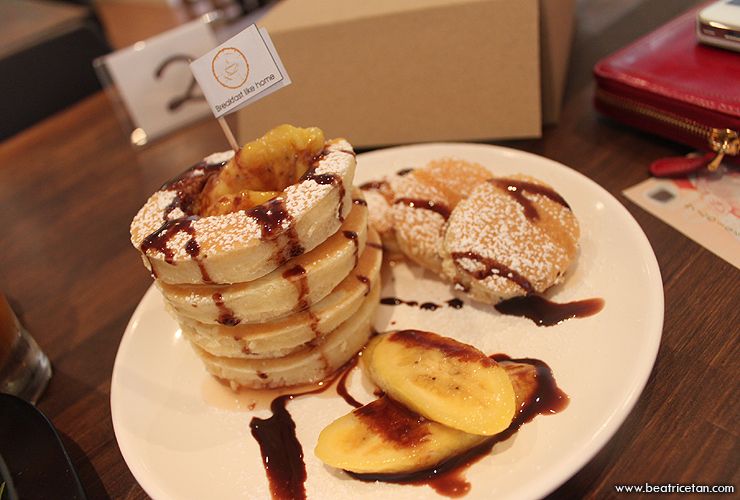 We had choco banana pancakes which was yummilicious, love the huge slices of banana pieces! heh. (S$10)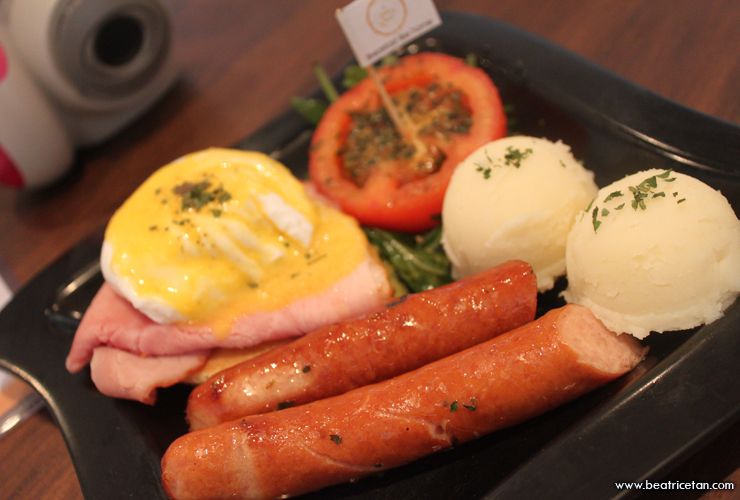 Had a big ben set! Would prefer sauteed potatoes usually, but their mash potatoes tasted pretty good without sauce.
Love that the sausages were stuffed with cheese! (S$12)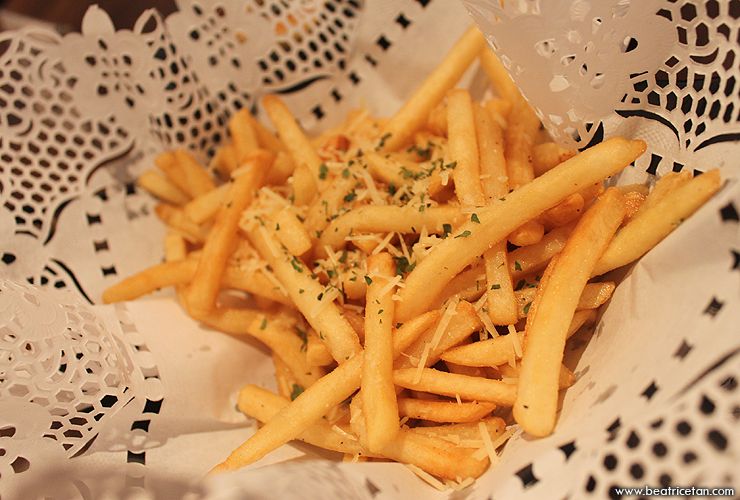 And this was my favourite outta all!! TRUFFLE FRIES!!!
you have to order this together with your cuppa tea or coffee, awesome snack! (S$8)
Glad to have this near my area and i'm so gonna have this everytime i visit there in the future.
Ryan (the boss at habitat coffee) is really one such passionate cum friendly person which treated us with great hospitality and warmth.
The cafe is located at Upper Thomson Road and guess what is the best part?
PARKING IS FREE! heh. :p
HABITAT COFFEE
223 UPPER THOMSON ROAD,
SINGAPORE 574355
Tel: +65 6456 2567
Opening hours
Tue – Fri: 11am to 10.30pm
Weekends: 10.30am to 10.30pm
CLOSED ON MONDAYS
***
Poots and I didn't stop at just brunch, we were such gluttons and went opposite to this new ice cream shop called Salted Caramel,
and as the name says it, it is famous for its salted caramel ice cream.
But after trying out the different flavours, the one i prefer most was chocolate sorbet instead,
the salted caramel flavour in my opinion was pretty mild in the caramel taste and the salty taste overpowered the caramel in fact.
Waffles was good, and definitely heavenly with a ice cream and waffle combo.
if you are a ice cream fan, give it a try!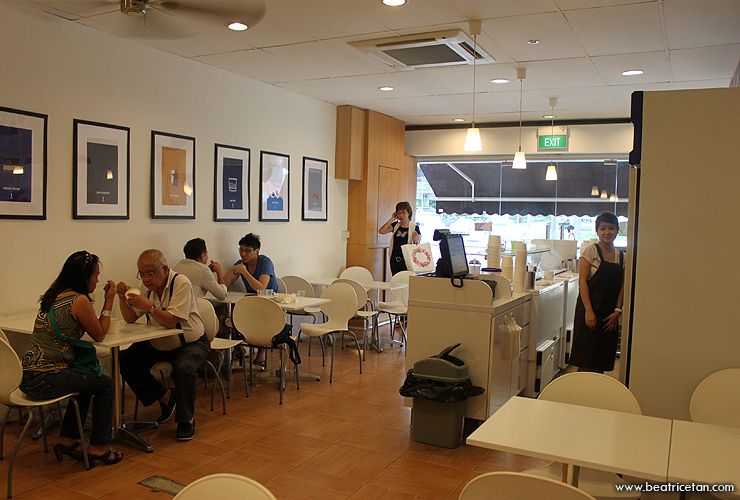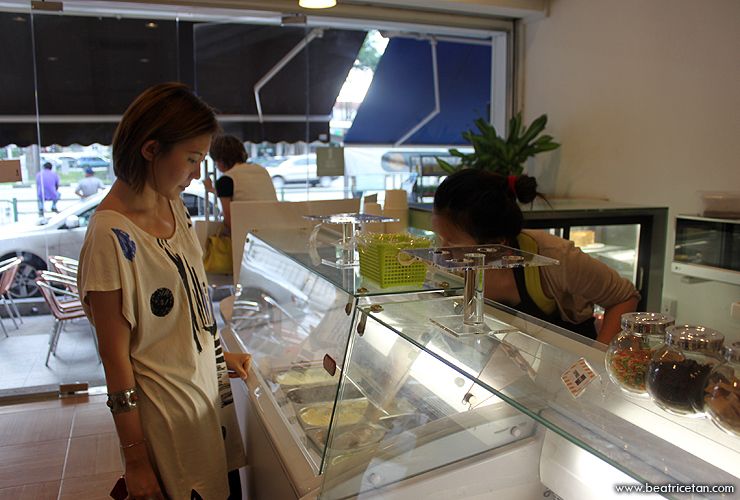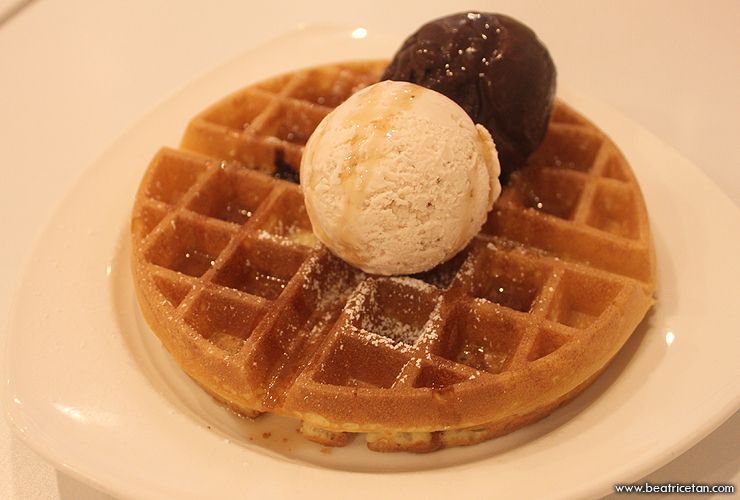 SALTED CARAMEL
246F UPPER THOMSON ROAD
SINGAPORE 574370
TEL: +65 6753 1718
Opening hours
SUN – THU : 1200-2300
EVE OF PH, FRI & SAT : 1200 – 0200
***

Don't miss out the fashion inspirations this week!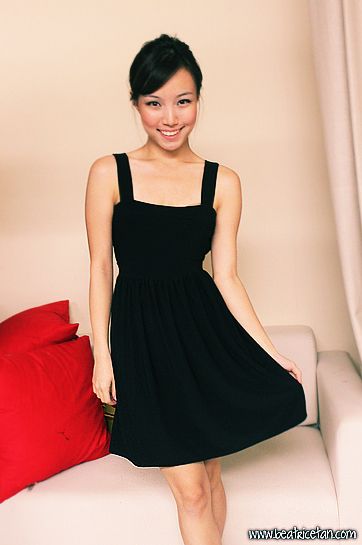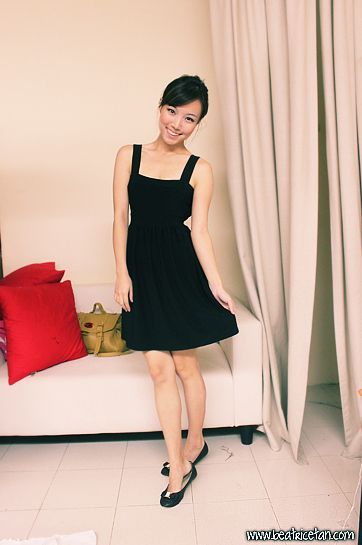 A simple lil black dress from Hey,Adonia which is what all girls need. Definitely will not go wrong!