7
October
TWENTYTWELVE
1210 HRS
Hi from Koh Samui!
it's a surprise birthday trip planned by the Mister & I only found out about the destination this morning at the Airport. It's probably my first time spending a birthday overseas, feeling thankful, blessed and very loved indeed *smiles* This place is beautiful and the villa we are staying at currently is insanely gorgeous. Snapped gazillion photos for the first day already, and two more days to go.
Am currently blogging at 12am Thailand time and I'm officially 24 now. Age is catching up way too fast and the years after the 21st celebration basically zoom-passed, don't you think? Can't believe I'll be in the mid-twenties category next year already. Anyway, shall maximize our time here and shall do a quick update below.
***
[Continuing from the previous entry]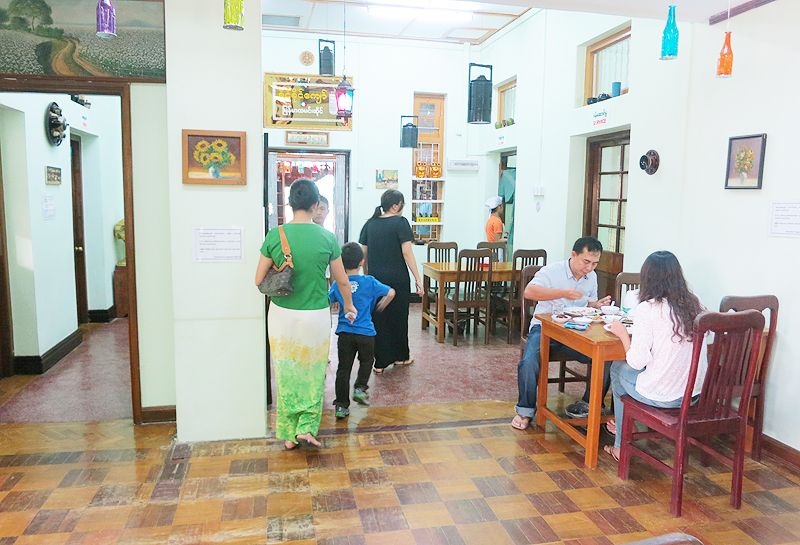 Nang brought the entire crew to this popular restaurant for lunch and i was told that they serve pretty good Burmese food.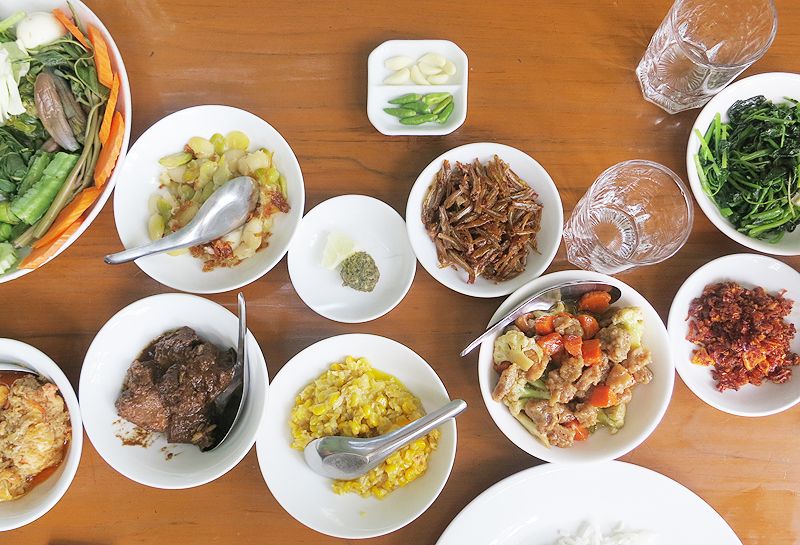 These are basically what the Burmese people eat. A wide array of dishes with white rice, was told that they are known for curry and spices.

Was also told that this is the traditional common food in Burma – assorted raw vegetables. They will usually dip each slice into a bowl of hot water (brown bowl behind) and followed by dipping the semi-cooked slice into the green sauce before consuming it. The green sauce is their traditional home-made fish sauce by the way, tasted pretty good in my opinion.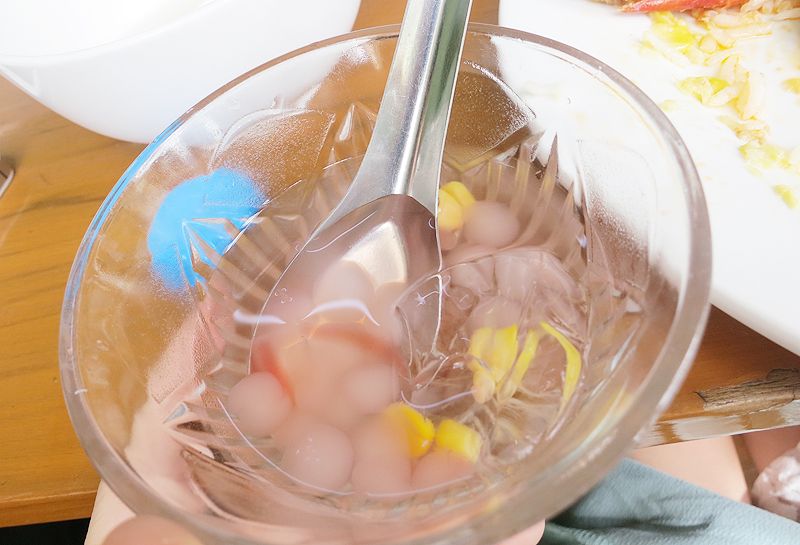 Nang calls this the Burma Bubble Tea, just that it was served in a bowl with white pearls. Our dessert for the meal.
Didn't manage to capture many shots for the remaining day as it was an entire 'work' afternoon till evening. Nang and I went back to freshen up before she brought me out for some Japanese food. Was craving for Japanese cuisine and Nang recommended this restaurant called Fuji. which she frequents with her friends. Always trusting my dear friend's taste buds and true enough, food was better than I expected. Love this place!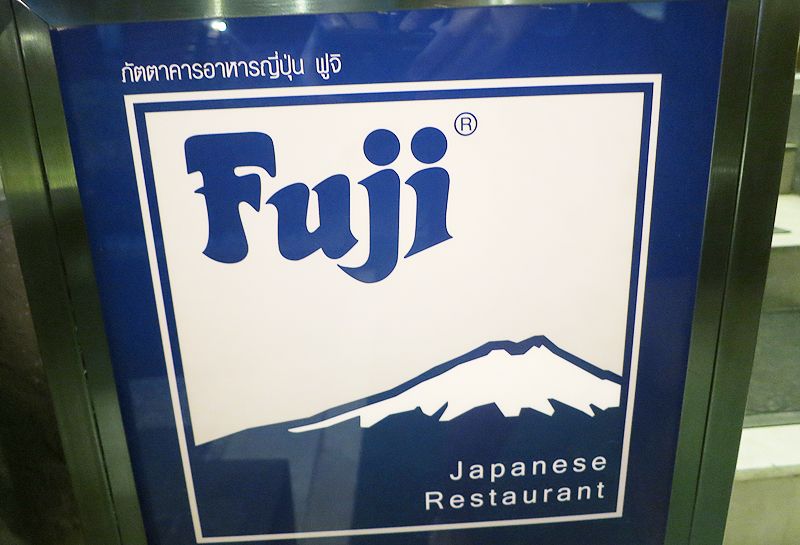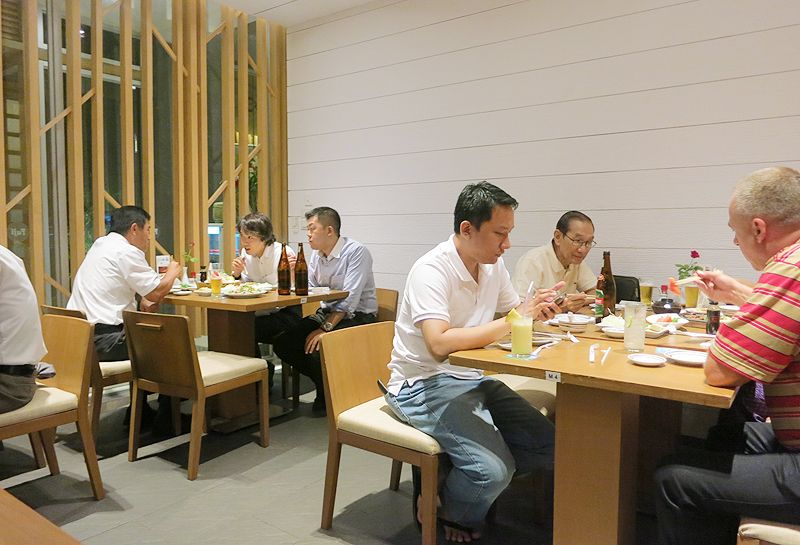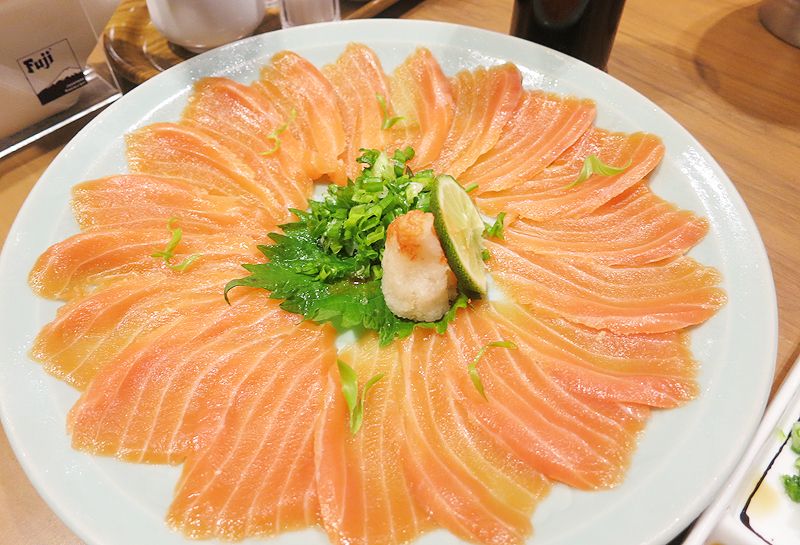 We had such a feast there and if I were to recommend a dish there, you have to try their Agedashi Tofu Salad, too good.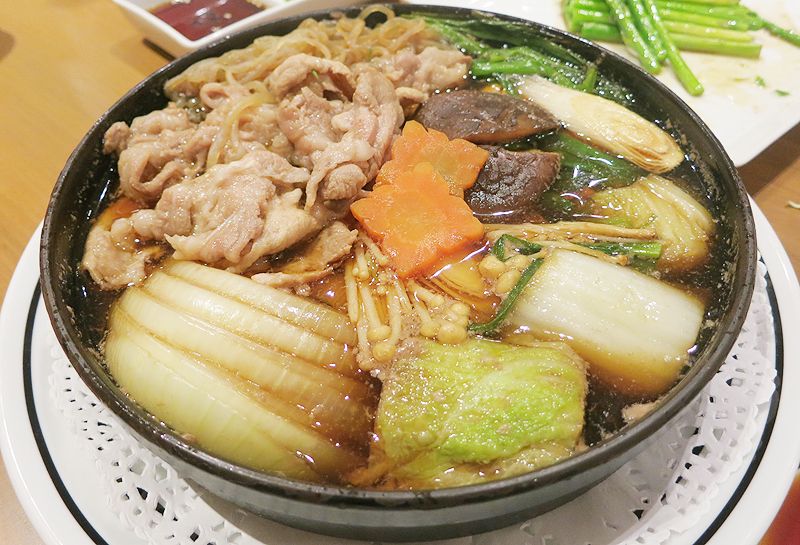 Outfit for the night. A skater dress from ChaceyLove, i bet you'll love the unique neckline and the flare bottom, very flattering upon wearing. ;)
***

DAY THREE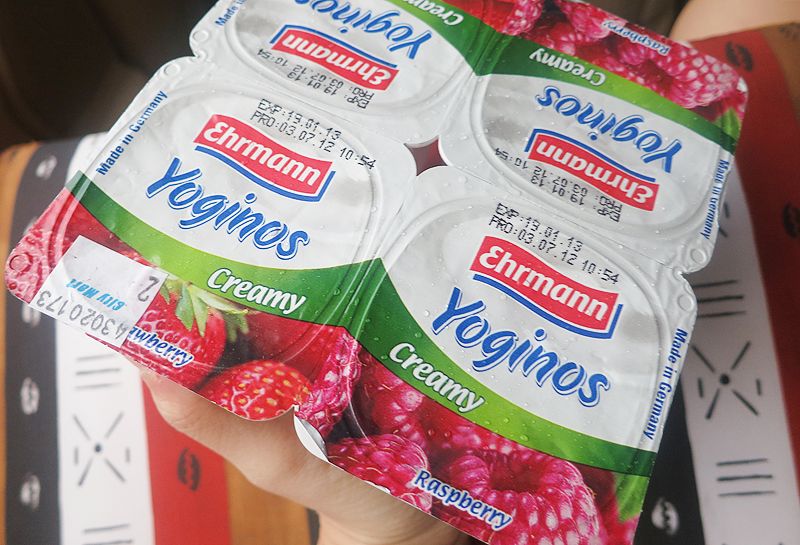 Yogurt to kick start the day.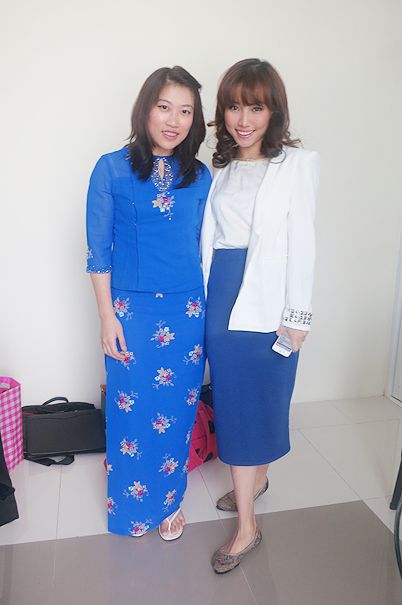 Nang with her traditional Burma costume. Had my hair and make up done but the hair wasn't exactly flattering due to the instant curls. Had to wait for it to set down as my shoot scene was only an hour later.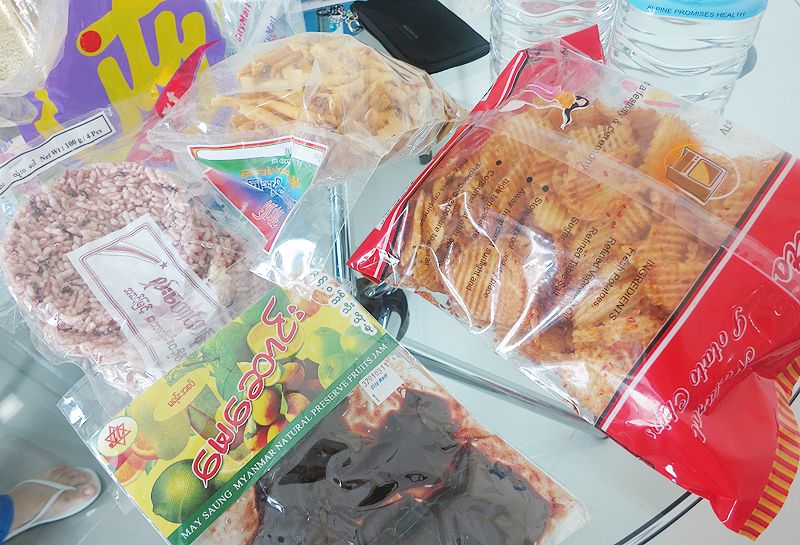 Burmese snacks.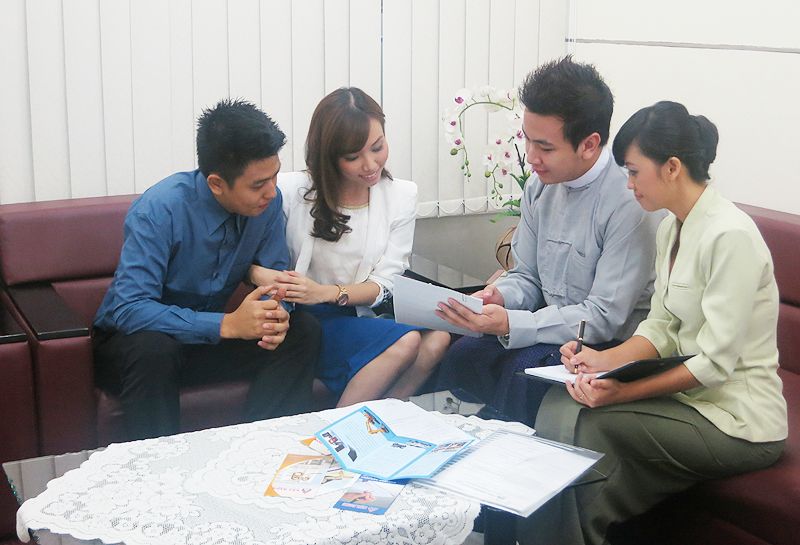 One of the shoot scenes.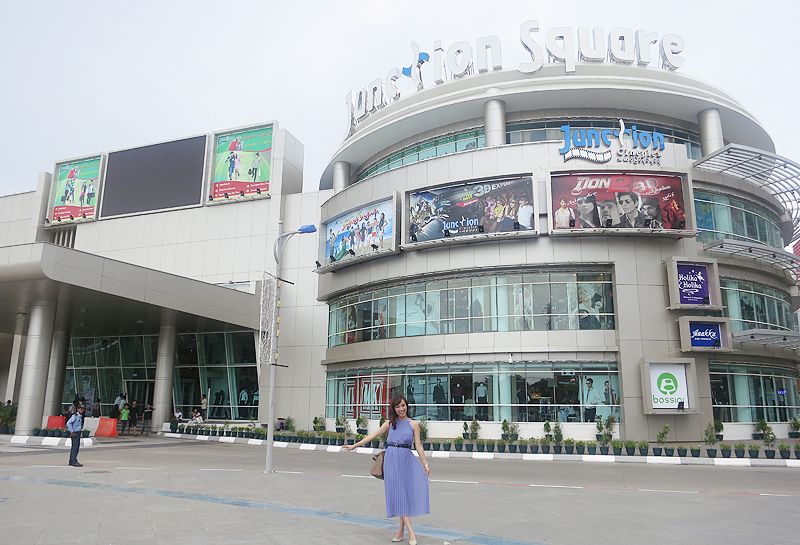 Lunch was at Junction Square.

Patronized Y K Ko. Nang mentioned that it's a famous chain in Yangon and they are known for their burmese noodles.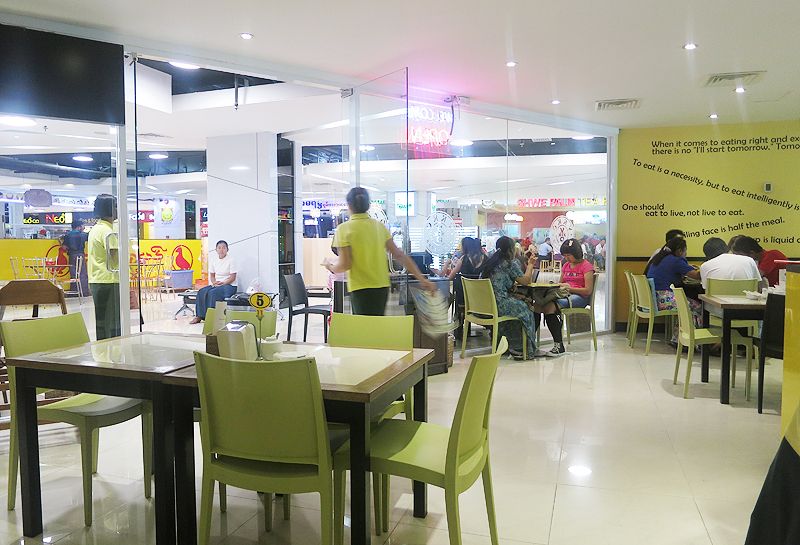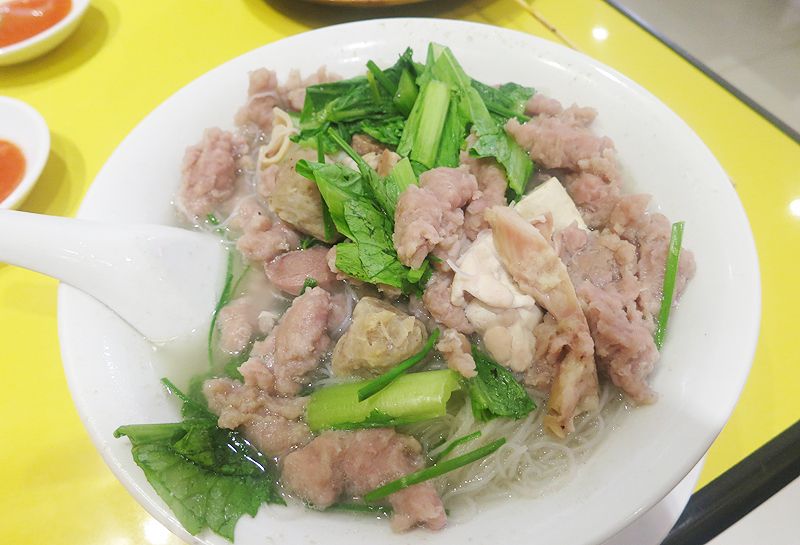 Soup version.

Dry version. Both are pork noodles but I prefer the dry version, much tastier.
The return flight timing was changed last minute and I had to leave Yangon a day earlier. Suppose to visit the famous Pagoda but I guess I'll leave this to the next time. Thank you Nang for hosting me with such great hospitality, you were such an awesome host! ;)
***
Had an early birthday celebration just last week with the entire gang and very kind of them (in particular Selene) to organize it for the October Babies. ;) We went for a sumptuous dinner at Watami @ Central, and it was very kind of the restaurant to arrange a private room for us. As usual, Japanese food is my favourite cuisine of all so no complains even though service at Watami that night was unfortunately, terrible. Anyway, the highlight of the night was the birthday cake baked by Selene and requested by yours truly teehee. I requested for a Red Velvet Cake with Cream Cheese Frosting and if you know me well, you would know I'm a great, great fan of Red Velvet Cakes/Cupcakes and Cheese. Love anything with these two!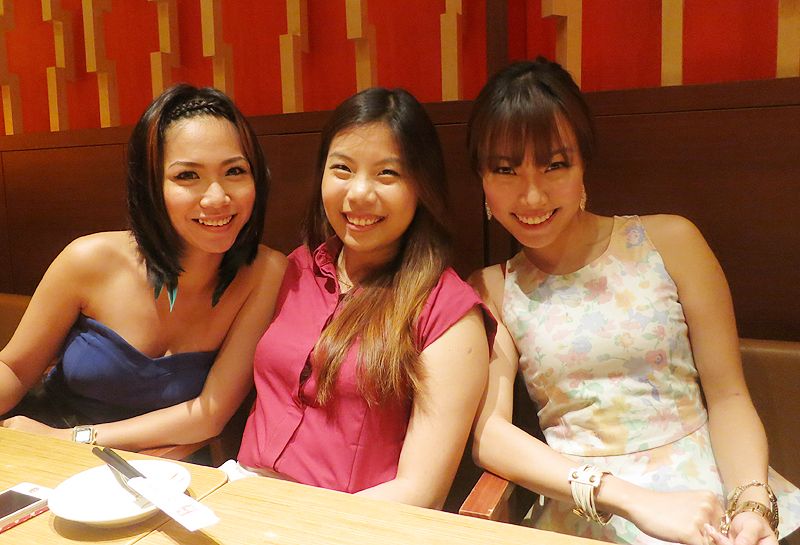 Took some pictures with the girls while waiting for the rest to arrive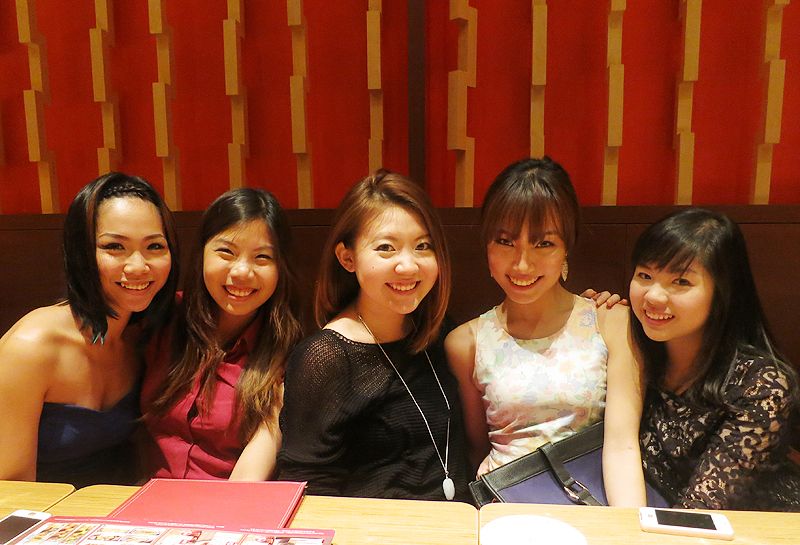 <3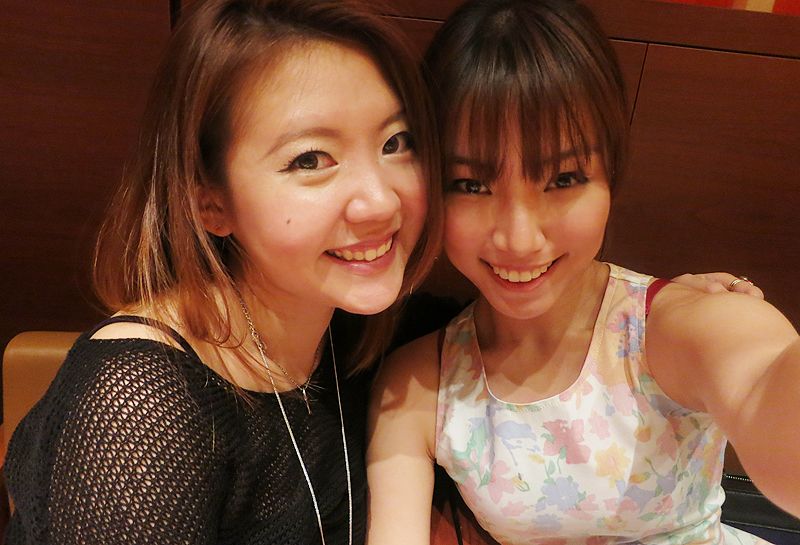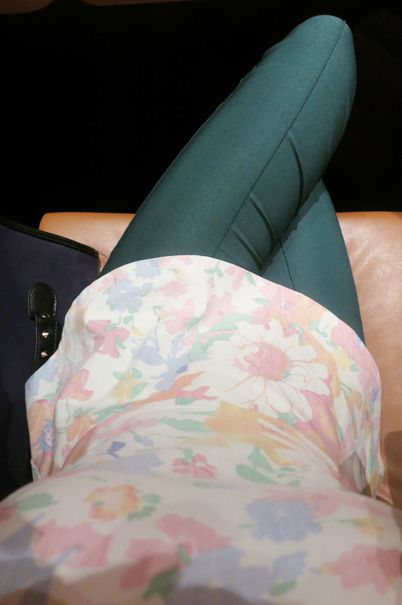 Outfit of the day, top by ChaceyLove & Bottom by Klarra.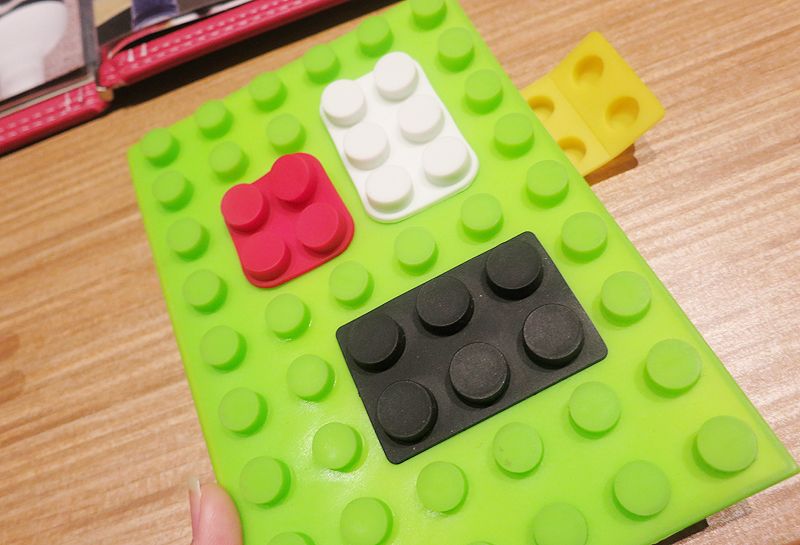 Was amused by Vincent's Lego organizer which he bought it from the newly opened Lego Lang in Johor Bahru and had to snap a shot of it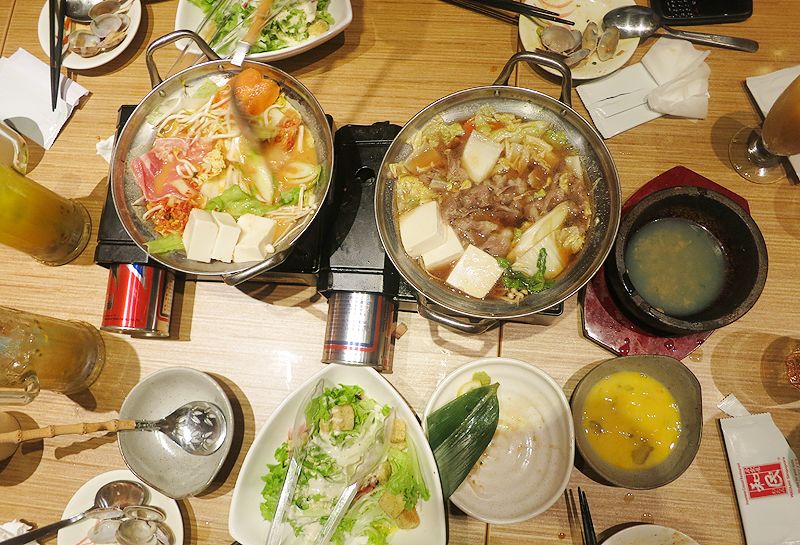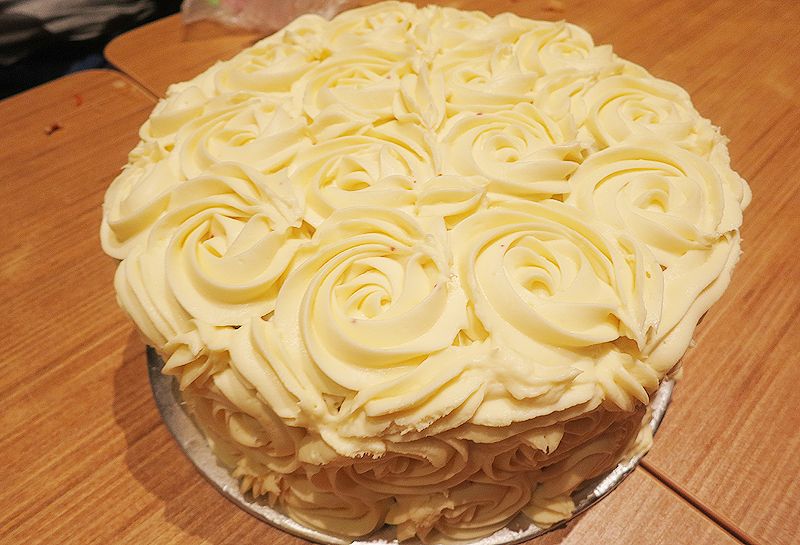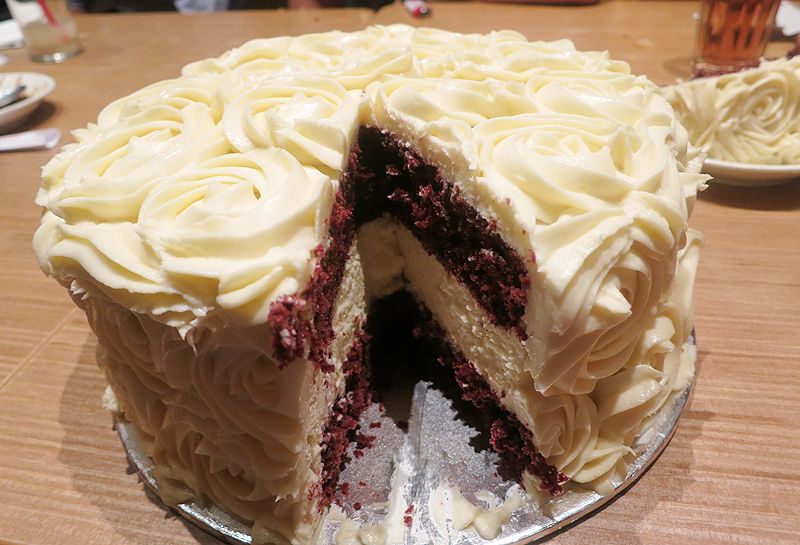 Finally, the highlight of the night, the red velvet cheesecake! I requested for the rose design too heh, thank you Zhang, for acceding to my request ;D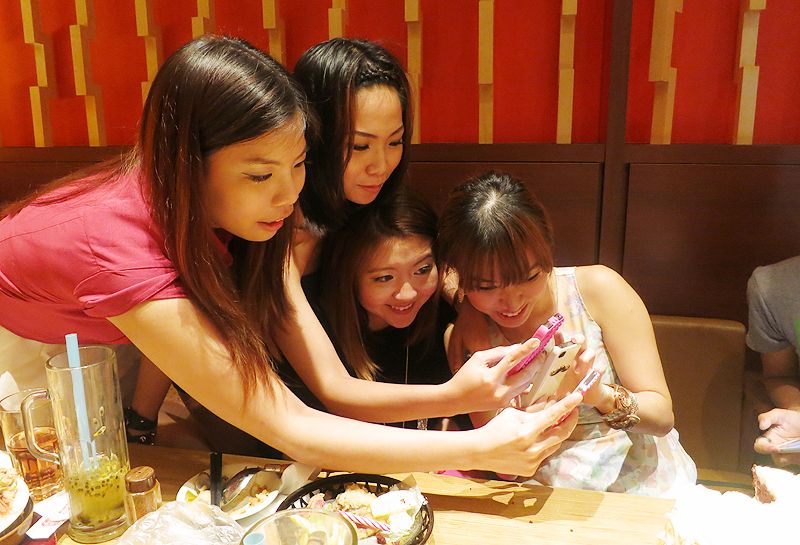 Girls and anything pretty. ;p

Thank you Guys! And Happy Birthday to Joseph & Yixiong too ;)
We ended the night catching a movie – Premium Rush together and it was such a bad movie in my opinion. Not much of a story line and didn't think it was worth watching.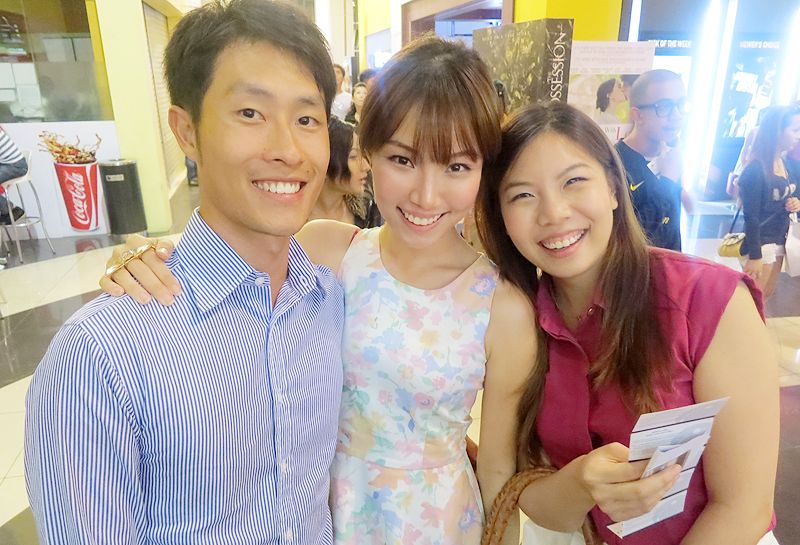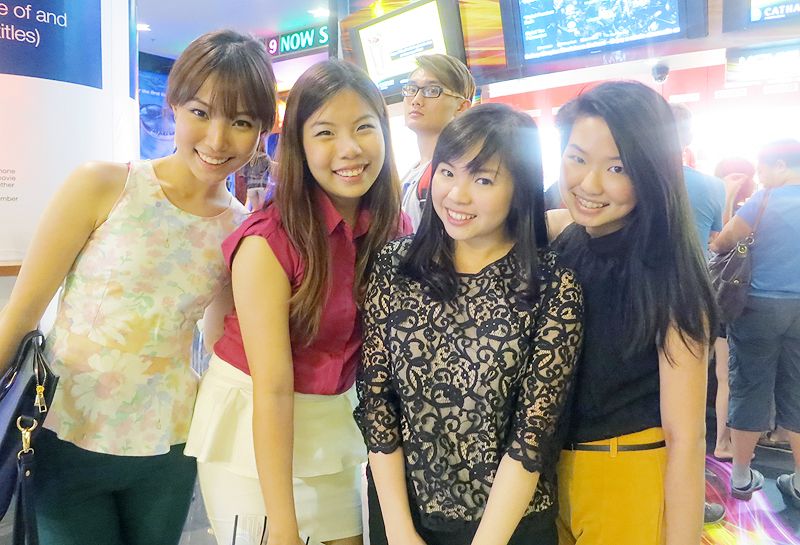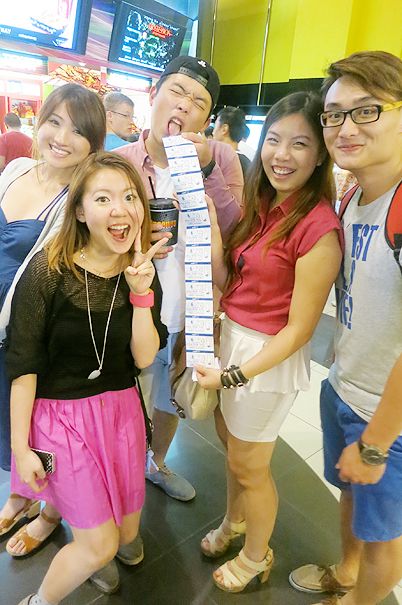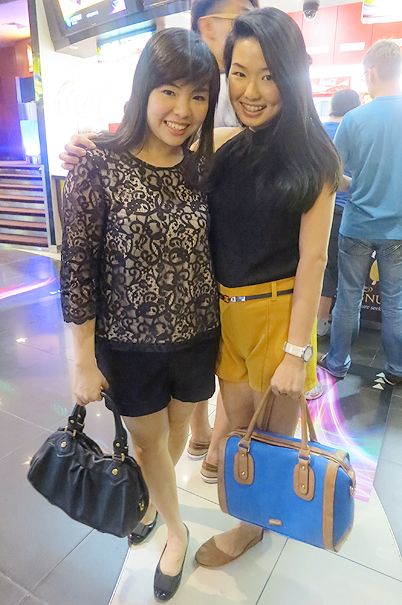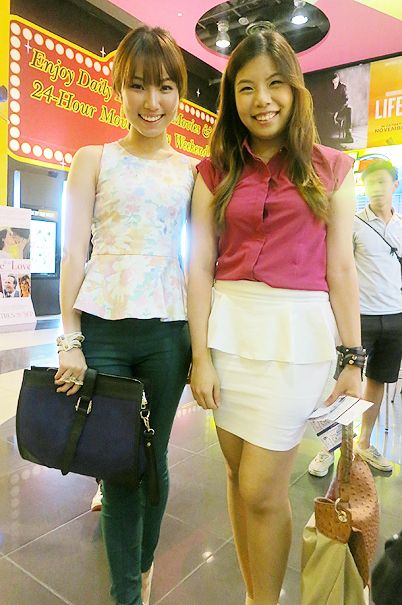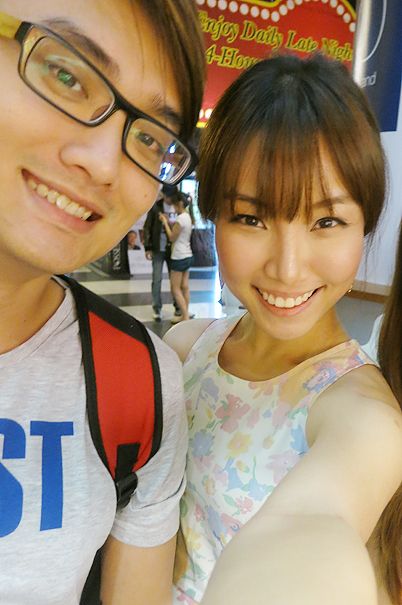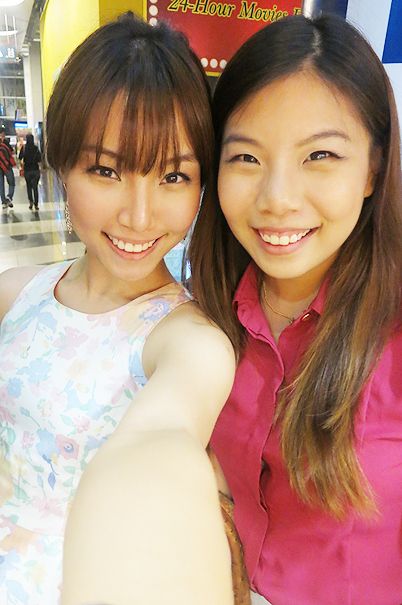 Love the pastel floral prints and the peplum design of this top by ChaceyLove. Received compliments and my friends love this piece as well ;)
***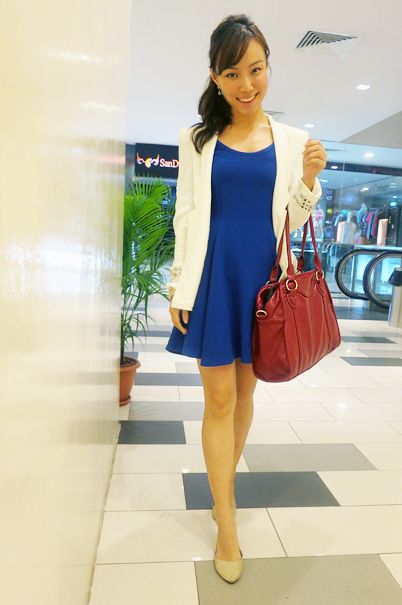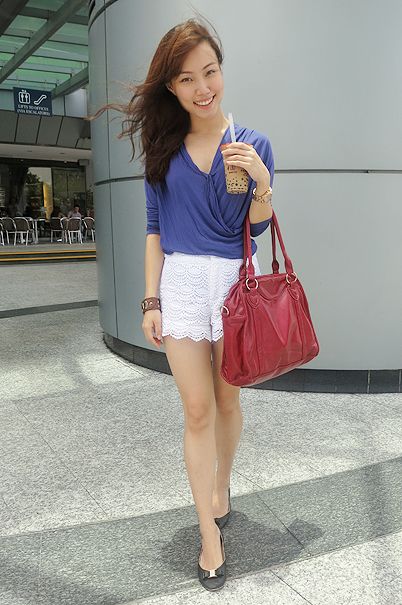 A few of you guys enquired about this red bag, and it's from Yventually. Very practical piece and I'm able to store a lot of my 'barangs barangs' in this bag. Love the shade of red too ;) It comes in a gorgeous musturd/orange shade as well if you are fan of bold colours!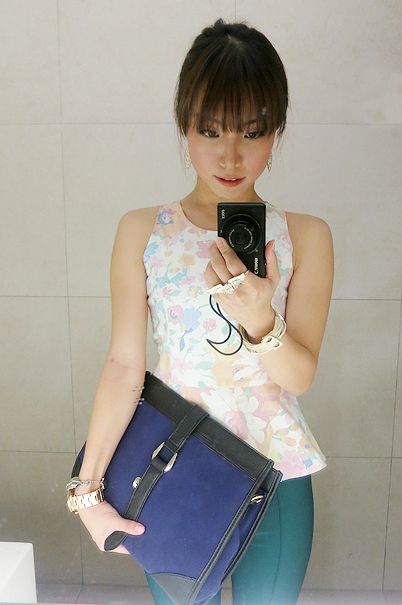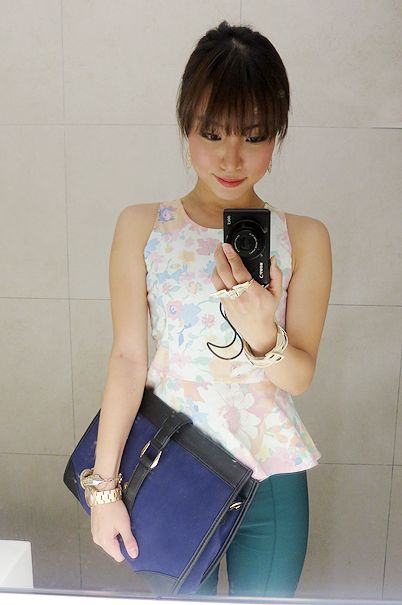 Another of my favourite from Yventually. This cobalt blue envelope clutch is simply versatile and i love the texture/design. Great piece!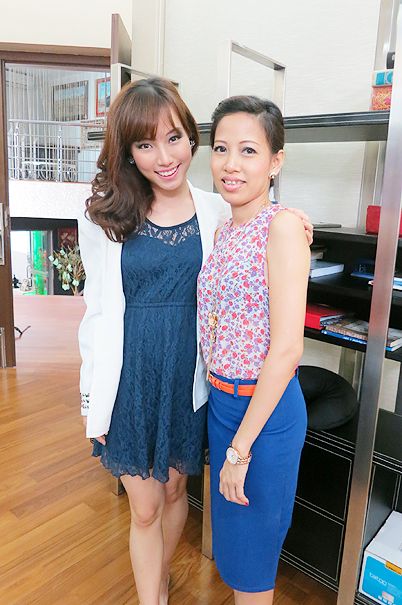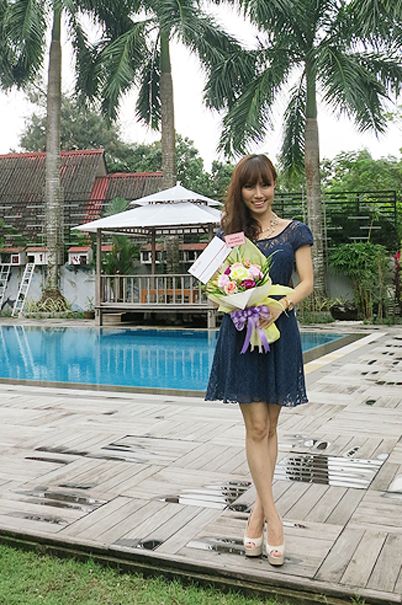 Last but not least, I'll end of with two 'outfit of the day'.
You probably have spotted this dress in my previous entry, and it's a gorgeous lace dress from My Little bow with unique puffed-sleeves that I brought for one of the shoot scenes. Am in love with the soft lace and the neckline actually, great for dinner/outdoor or even work ;)

And a simple pink colourblock dress from My Little Bow which is perfect for work, weekends, or a getaway. My favourite part of this dress is the neckline & the sides of the neckline, the entire cut just makes the shoulders look more flattering.