23
August
TWENTYELEVEN
0108 HRS
The main itinerary one spent in Taiwan I suppose, is visiting the countless Night Markets and mainly consists of eating and shopping.
We were no exception and seriously, everything that can be eaten, its definitely useful to create some food out of it that can be sold around.
This was pretty interesting, you definitely get to try very different food as compared to Singapore or your country!
Day 2 in Taiwan in peektures & captions below, enjoy! :)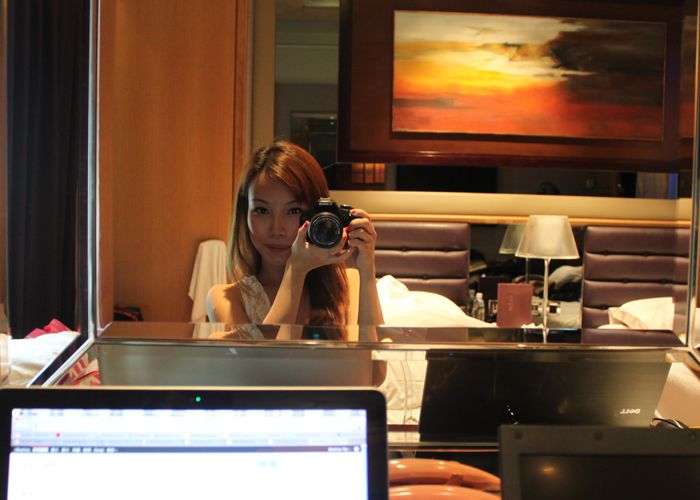 Morning, checking some mails and preparing to head out ;)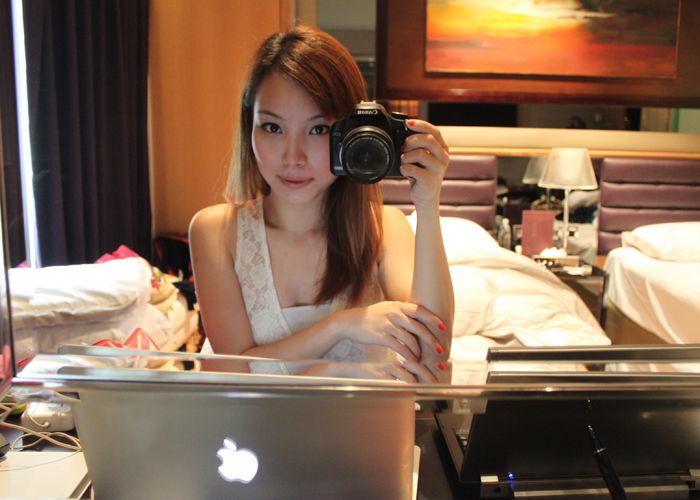 Neon orange nails <3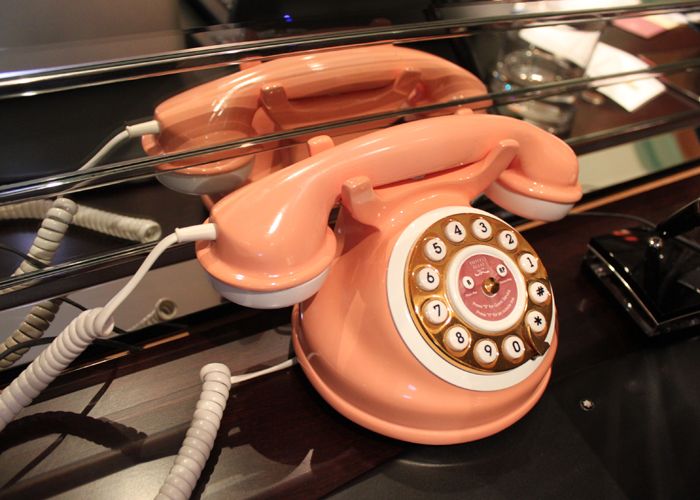 Modern furnish on a antique body, not quite a total antique but pretty cool for a hotel phone though.

Love this screen in the bathroom!
it's directly facing you while you are sitting on the toiletbowl, muahaha.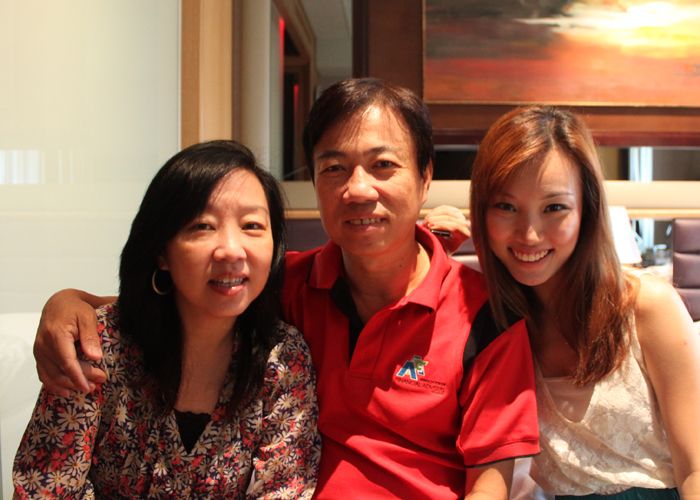 self-timer shorts with my all time ready parents! <3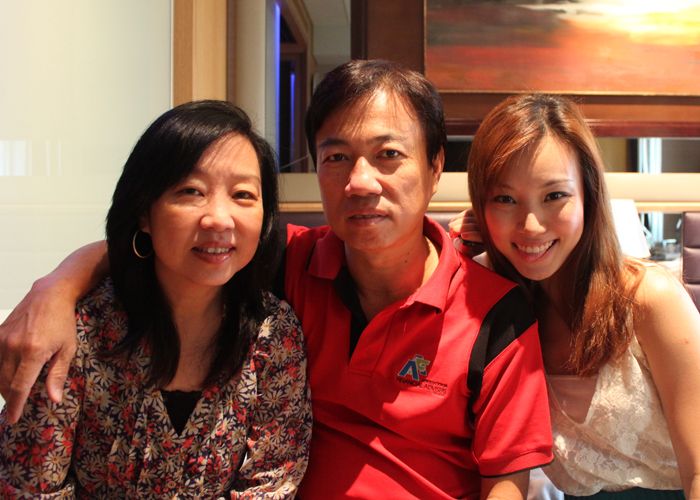 family, blood runs thicker than water, the most important people of all. <3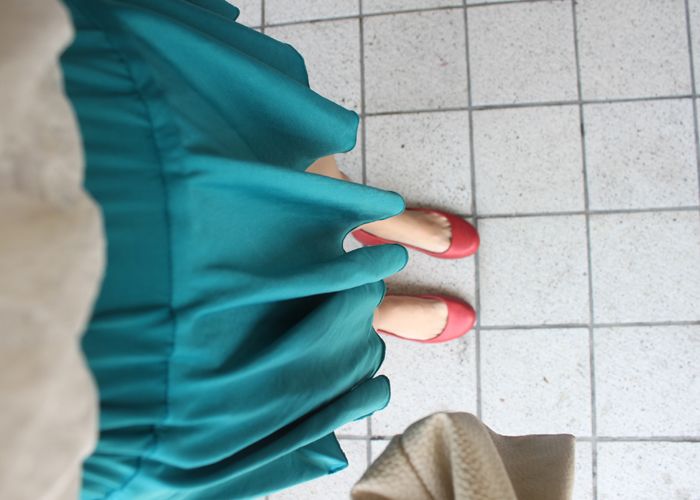 oufit of the day, skirt that apple got for my from BKK, and red pumps that hur got for me <3

Outside our hotel, Eclat hotel.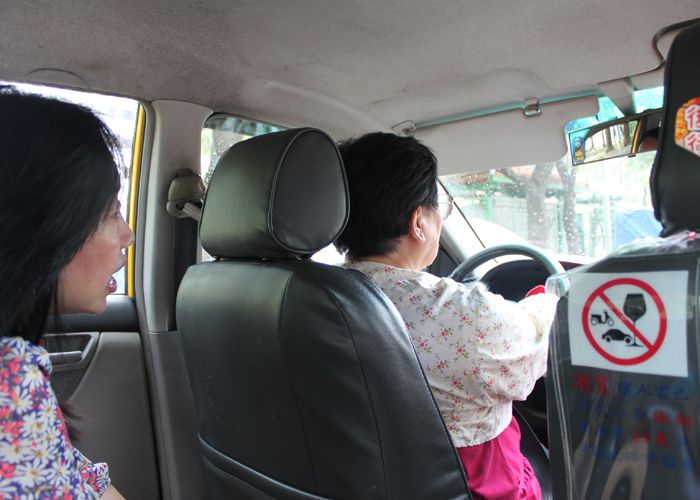 The days we went was the Typhoon period, and hence, a rainy season as well.
Cabs were an average of S$4- S$6 bucks a trip, which was rather reasonable for the three of us, so off we head to CHENG JI MIAN XIAN (陳記專業麵線) for lunch.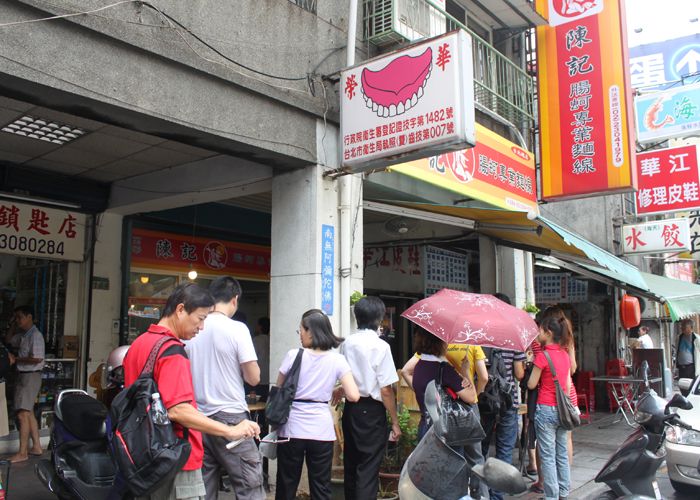 Upon getting down the cab, you can easily spot where is the shop, given that long queue outside.
It was drizzling yet people were queuing right out of the shop.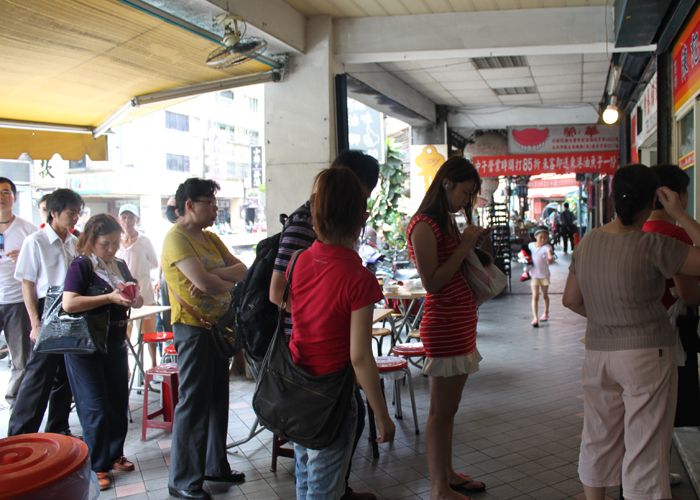 I was recommended to Cheng Ji Mian Xian by a Taiwanese blogger I met on a hong kong trip, everybody normally talks about Ah Zong Mian Xian,
but she was very certain that the former has better Mian Xian, and here we went!
Cheng Ji's locations are not as accessible as Ah Zong Mian Xian's, If you are interested to try this in Taipei, here's the address!
陳記專業麵線
住址 (ADD):台北市和平西路三段166號
TEL:02-2304-1979
營業時間:AM06:00~PM19:00

The queue- all for the same thing, mee sua!

Finally!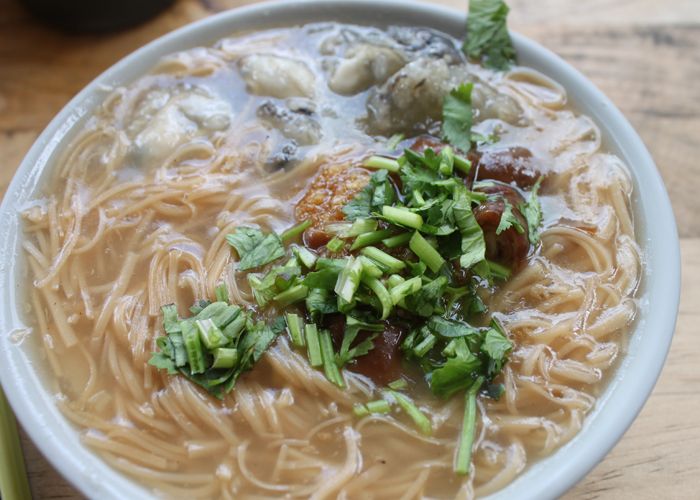 After eating both, I concluded this is better. They have oysters (rather huge ones) and pig intestines (my favourite!) both in the mee sua,
whereas Ah zong has only pig intestines and tasted a bit more saltier. Both are nice but if I can only decide on one to eat, it definitely has to be this!
My mom shares the same sentiments too.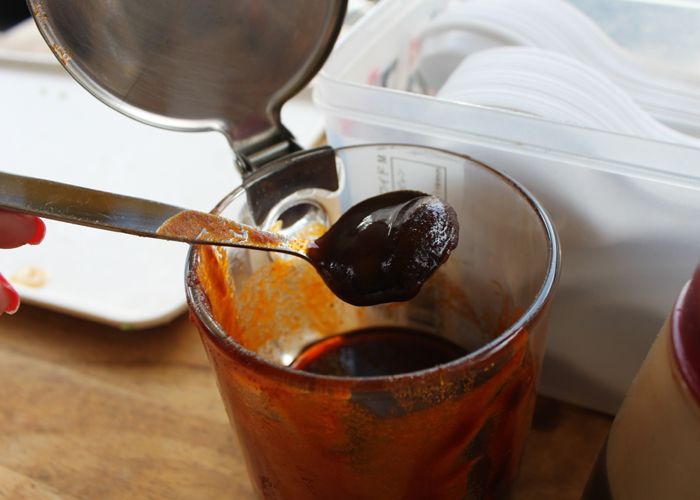 I love this chilli paste they have, it is spicy cum sour, perfect to complement the taste of the meesua :)

We saw this dumpling stall located right beside the meesua stall, and apparently there were a lot of customers as well.
People were sitting at the table and having one entire plate of dumpling per pax, dumplings must be really good for them to be doing that.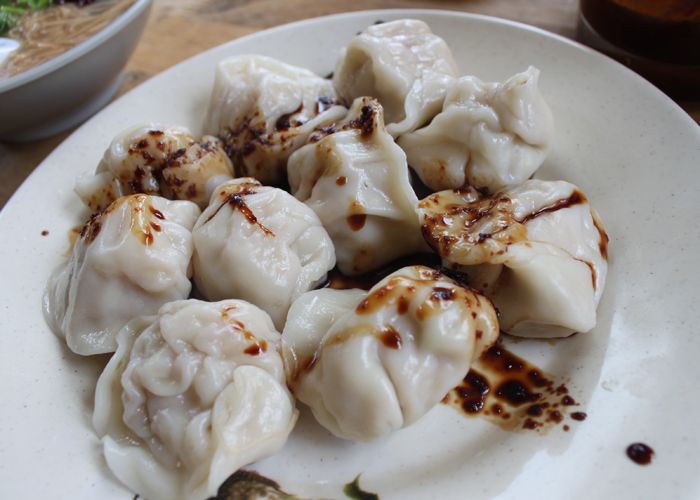 And we got a plate for ourselves too! yes it was delicious!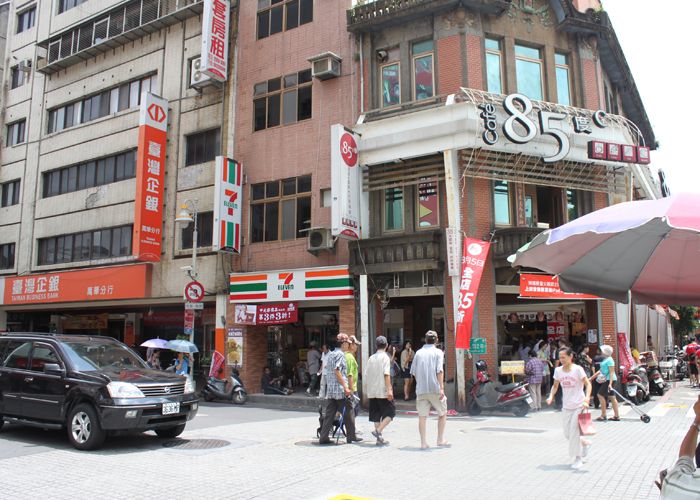 Opposite the meesua at 台北市和平西路三段166號 , was streets of shops and we took a tour around the area.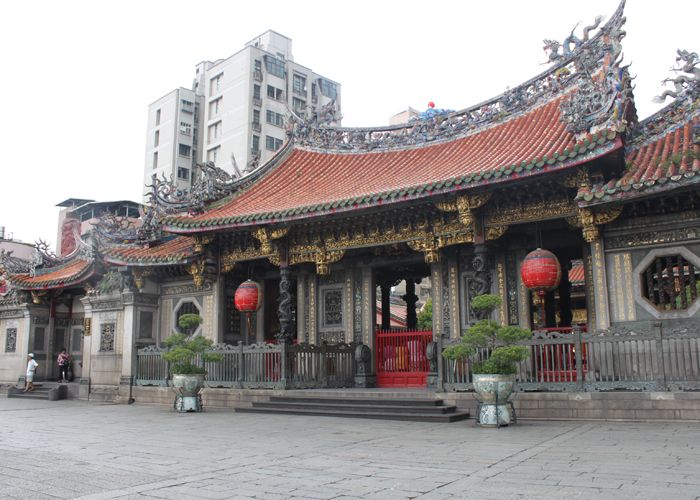 it was an area which was meant more for the old folks to gather and play chess etc, and that place consisted of temples and all etc.

Daddykins and momsie!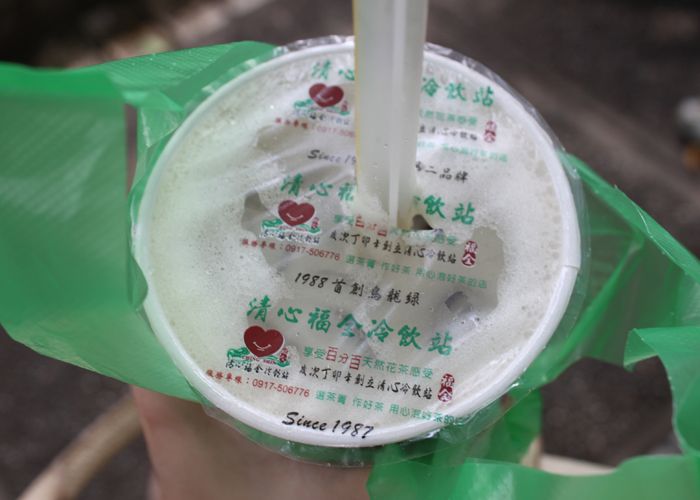 Love this brand of bubbletea! KOI is singapore is actually franchised from 50Lan in Taiwan,
but this is another popular brand of bubble tea in Taiwan which supposedly has strong tea taste for most of their drinks.

Since the start of the trip, Dad's wish was to go to WAN HUA NIGHT MARKET, and he was so eager to really visit there for food!
Reason being was that he saw it on the teevee and told us that there are so many good food there. heh
So we had our night planned to visit wan hua hua shi jie, and here we were!

upon entering, we spotted this massage place, and who doesn't love massage!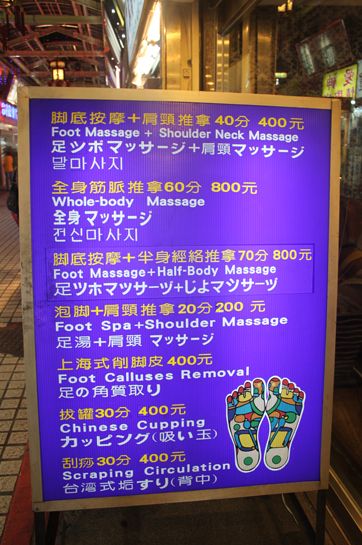 the rates,
We chose the 40 mins for 400NT which is about S$16.
Definitely not as cheap as bangkok, but definitely cheaper than Singapore,
and we actually went round asking for massage prices as different parts of taipei and even outside of taipei for the trip,
this place has the best price to offer.

prety nice.. just that it's a lil bright for massage! haha.
the lady mentioned that the couple at the extreme left were singaporeans too!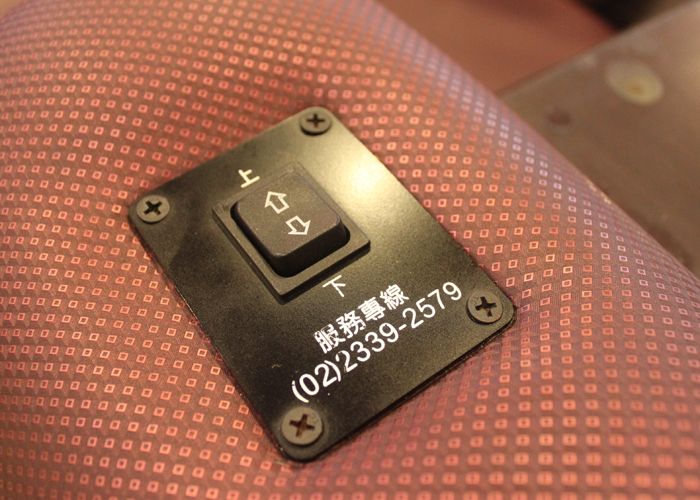 automated chairs. cool.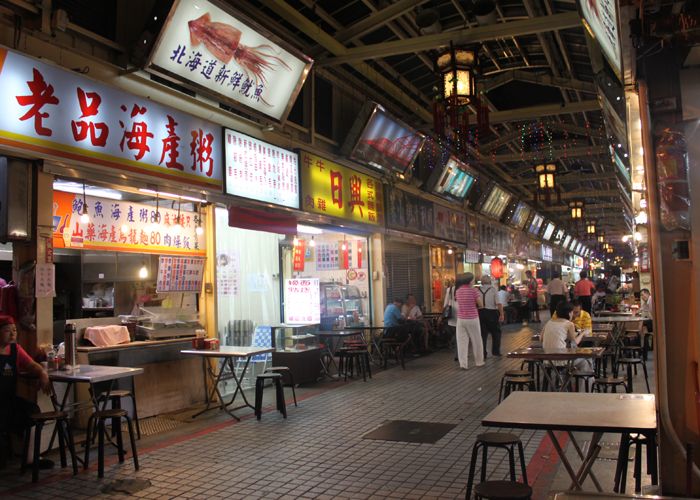 by the time we ended, most of the shops were closed.
But well, Taiwan is known for night markets so just walk on and you will be greeted with one at the end.


there you go!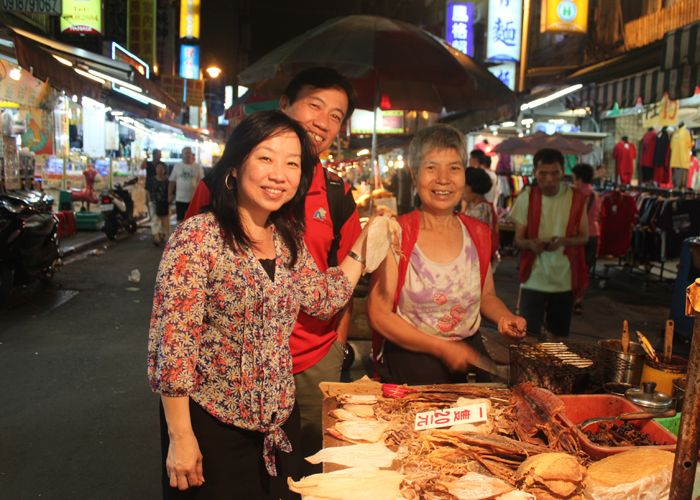 cuttlefish bbq on the spot!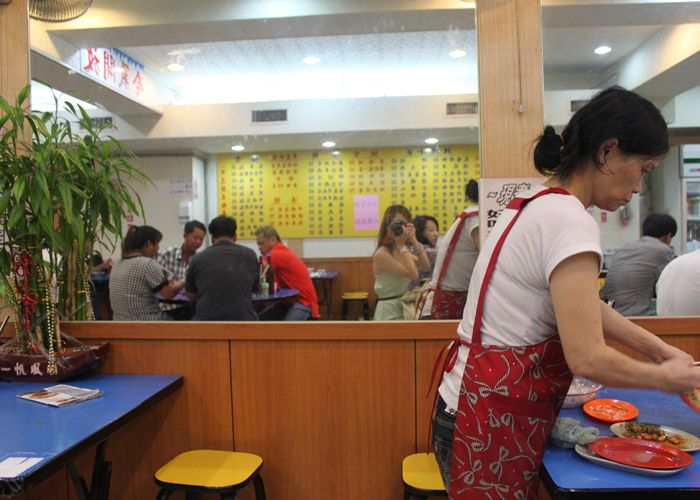 dinner was at this place because im craving for LU ROU FAN!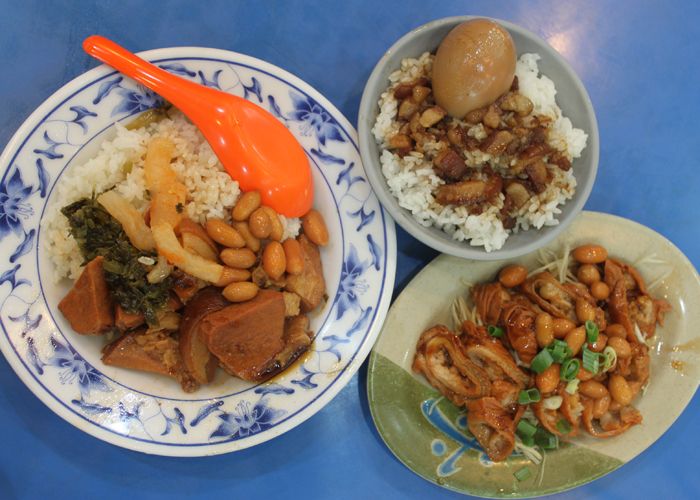 VERY YUMMY!!! lu rou fan is a must try in taiwan.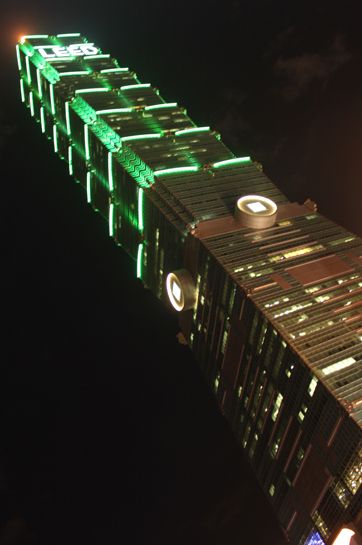 After dinner, we didn't stop there and in fact, went to the well known TAIPEI 101.
There is a fee to pay to go up to Taipei 101 but we weren't that interested to.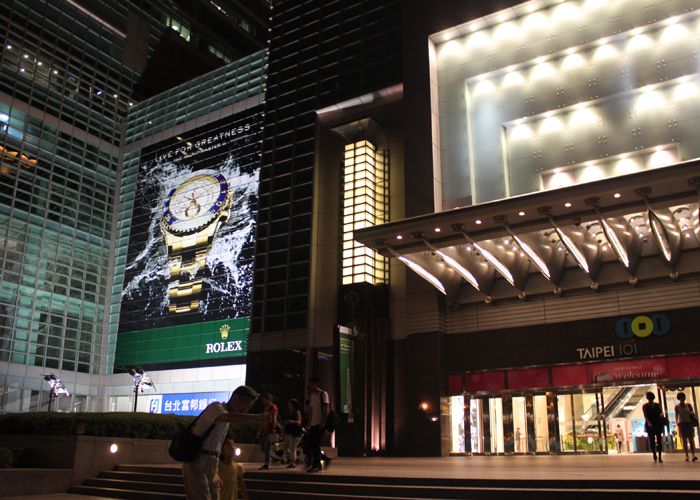 the shopping mall at Taipei101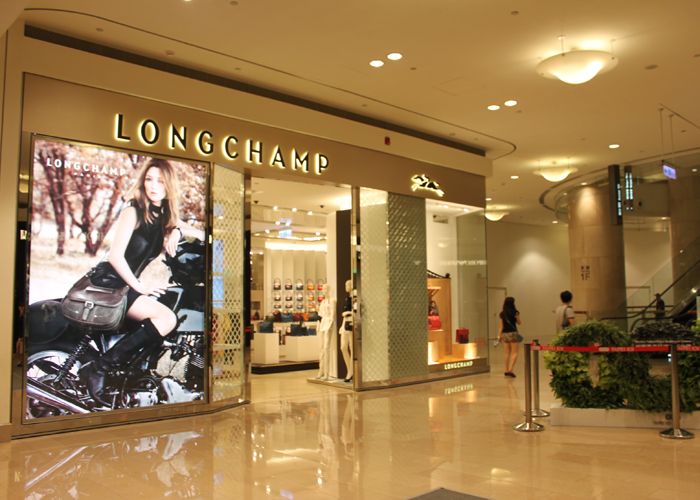 A place where all branded were there.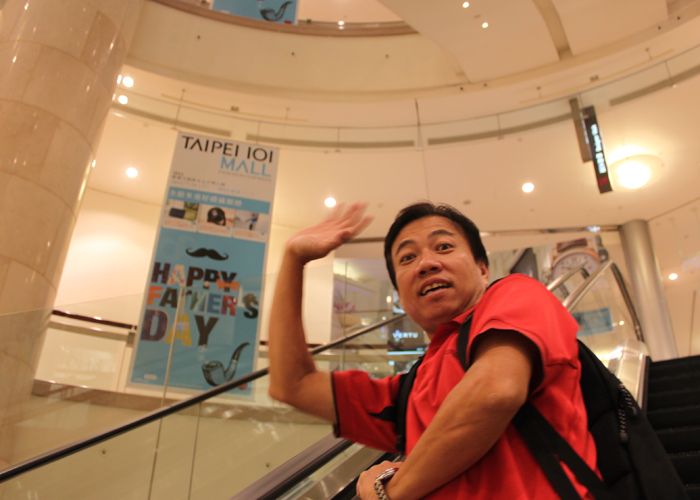 and it was Taiwan father's day 2 days later (on August 8th) i asked daddykins to take a pic with the poster and there you go! geez.

As you walk out of taipei 101, there are more to see, and that's a cinema area.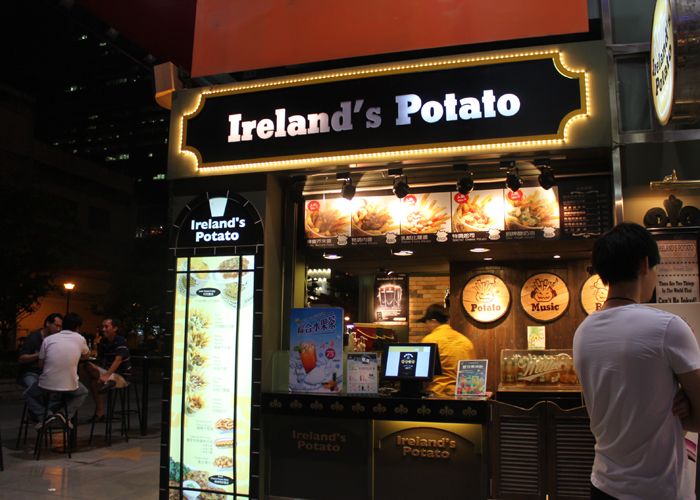 Looks good but i was too full to try!
This sums up the 2nd day and more to come for the 3rd day!
***
On a side note, I had a night out with my two dear poly friends, Shing and Joanna last week.
it was awesome because SHING is getting married and we received the wedding invitation on that very day. *Throws confetti*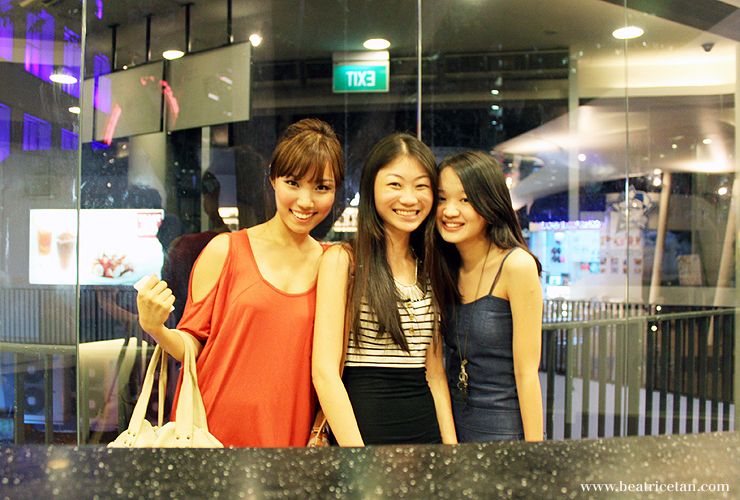 The girlies- Shing and joanna :)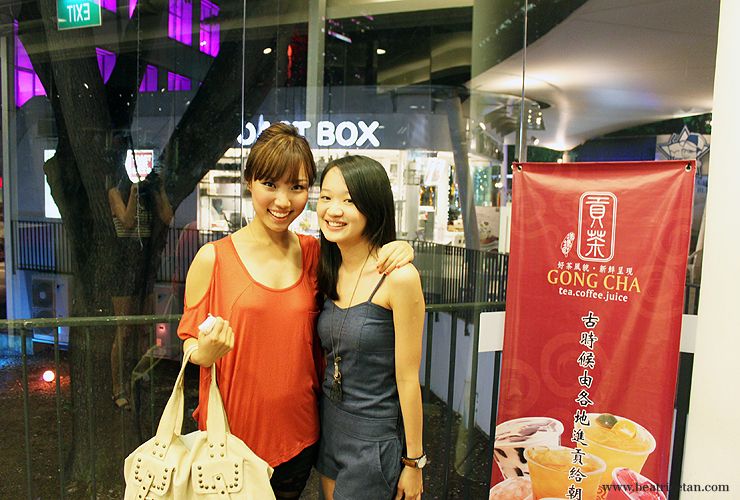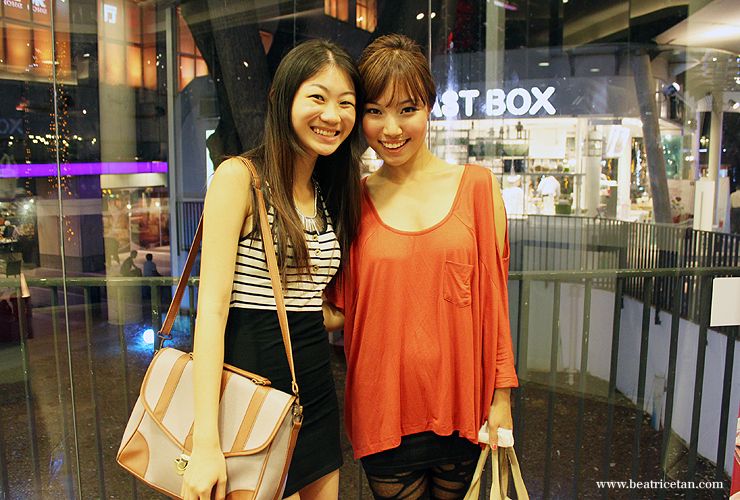 The bride-to-be!! :D

*Wearing my pre-fall unique top from Frockettes, comfy material and colour is awfully striking! <3
And I can't wait to visit the salon soon to rebond my fringe and do a treatment,
and THANK YOU MY DEDICATED STYLIST JOHN!!
I received comments that i look younger with this hairstyle (ahhh do i really look much older with my previous hairstyle?!! :(( ),
anyway john, you rock!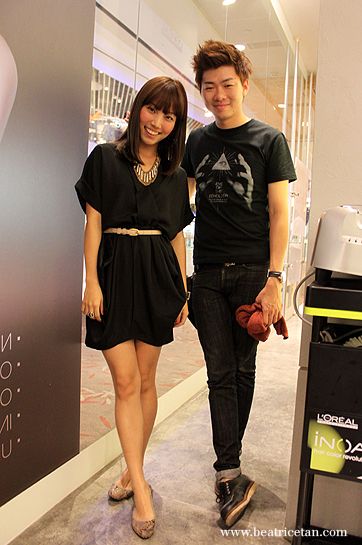 *Wearing a Kimono black work dress from Frockettes, great find!
SALON VIM BY CHEZ VOUS
313 @ SOMERSET ORCHARD ROAD
#04-07/08/09
Singapore, 238895
TEL: 68847757 / 68847767

Quote my blog to get 10% discount for all hair services!