16
October
TWENTYELEVEN
1110 HRS
The past week was truly a FEASTING week, and I supposed that is implicit for everyone's birthday's week.
I might put on a good few kilos with all the food, but I must admit those meals were great, and worth the kilos! teeheehee.
So there are three food places to introduce today,
think perhaps i blogged about two before but that was eons ago.
*
The gang organised a dinner last wednesday in due to celebrate the October babies' birthdays,
apparently there are four of us who are born in October, but unfortunately, i was the only one who can make it for the dinner.
Well.. special and exclusive huh. (*ignore denial)
And the place we went was real SATISFYING, we are definitely going back for more!!
I was told NOT to share this place on my blog (was introduced by crystal & lister at first)
and with a heavy heart.. I am still gonna share with YOU. Heh.
So please be kind!! Share with me all the good food places by dropping a comment so that i won't get your seat if you are visiting these places,
any cuisine but preferably Italian, Japanese, DimSum, Thai, Seafood- Crab, Western, Korean, English Breakfast. :p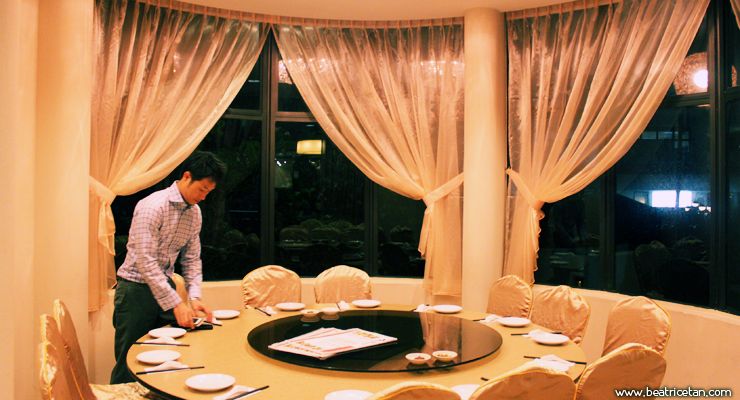 We booked for 10 of us and got a private space without asking, marvelous!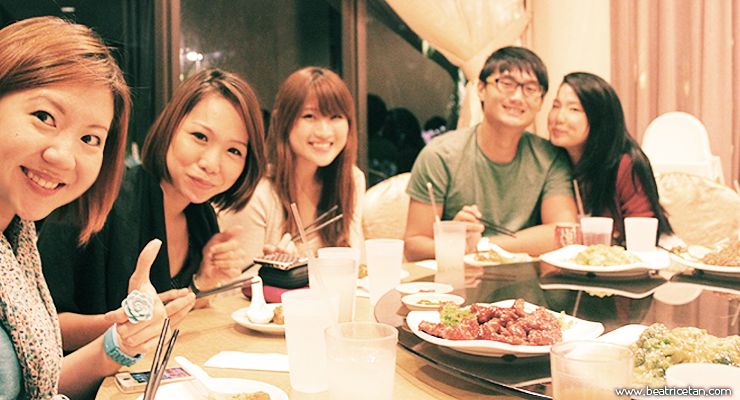 My foodie khakis.
This place is known for having a fusion of Thai cum Chinese food, and in fact,
i'm not really a fan of a fusion type of food because i always think that the food of that particular cuisine would be best at a place where they solely specialize in that cuisine.
But amazingly, this place has great variety and standard of food is excellent in my opinion!
Prices are very worth it, and the quality of food exceeded our expectations given the price.
A good place for family gatherings especially when the older generation prefers chinese cuisine mainly.

They signature fried rice.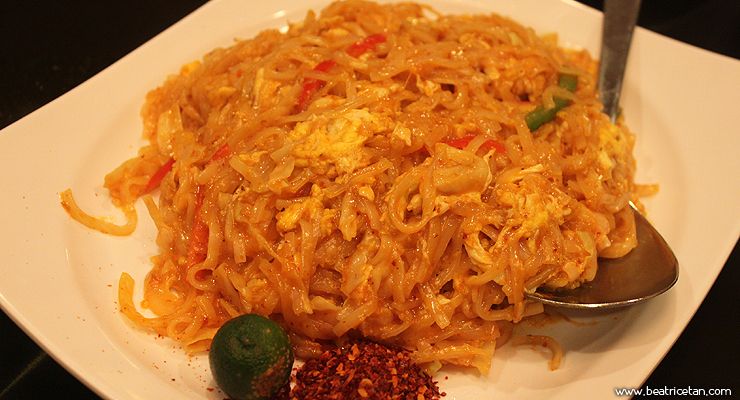 Phad Thai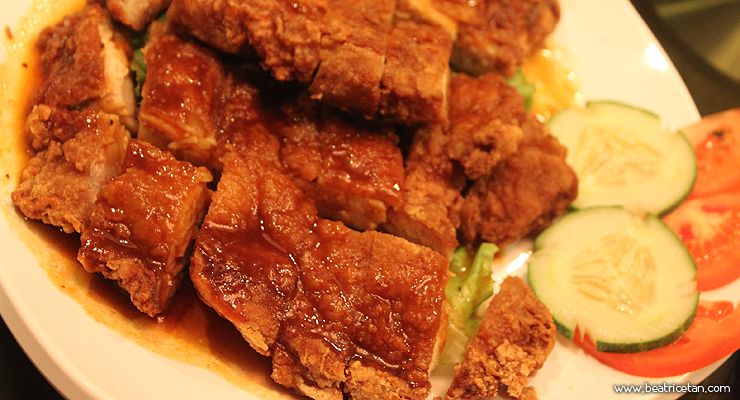 Plum sauce chicken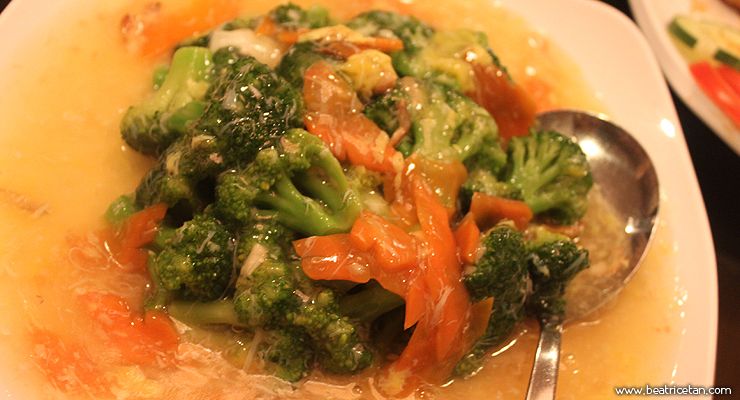 Broccoli with REAL crab meat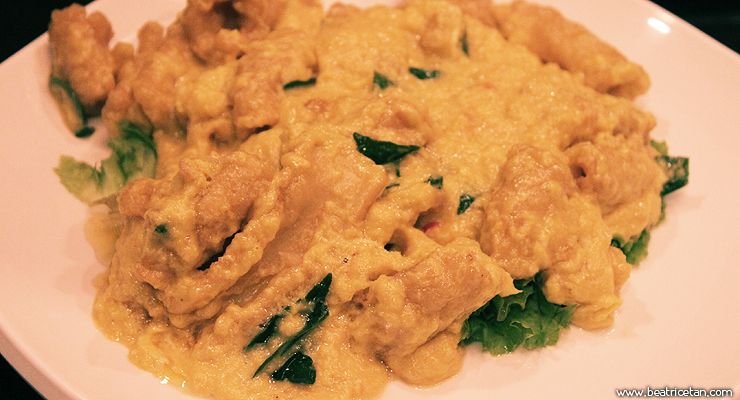 BEST BEST BEST! Buttered Squid, the sauce is to-die-for!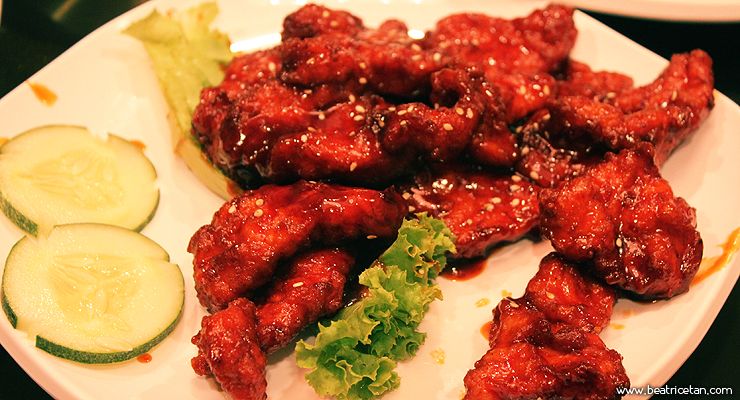 BEST BEST BEST AS WELL! Jingdu Pork Ribs is a must try!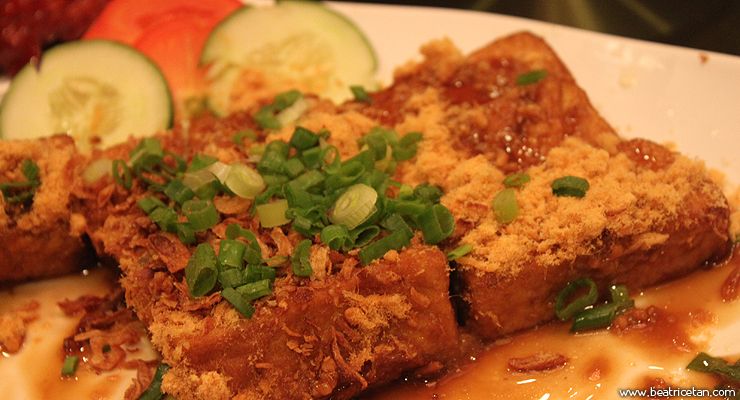 Pork floss fried tofu.
And for dessert, i was surprised by cupcakes baked by Selene! <3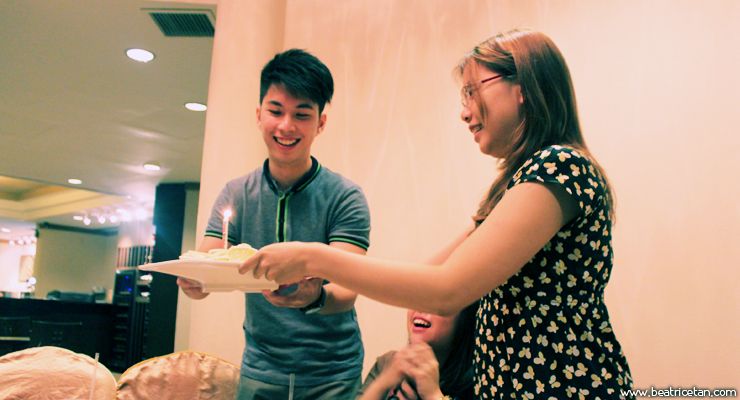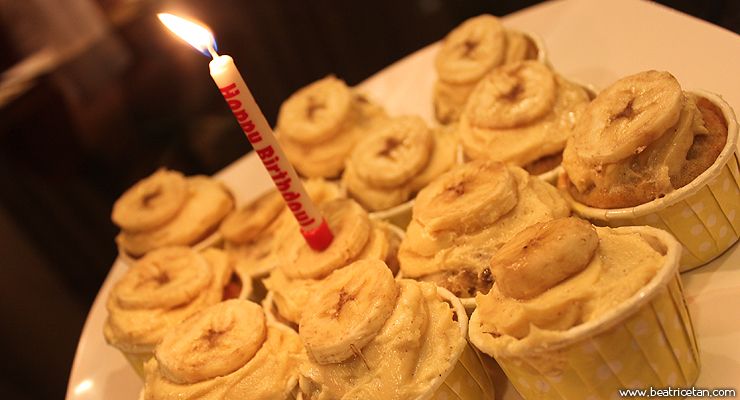 banana cinnamon cupcakes, YUMZ!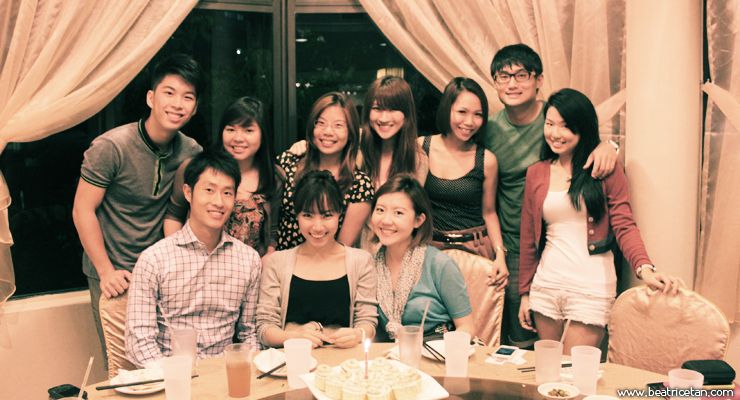 <3
If you realised, i have not shared the name of this place and you might have heard or went there before, it is:

THAI PAN
CHANGI VILLAGE
2 NETHERAVON ROAD,
CIVIL SERVICE CLUB CHANGI CLUBHOUSE
6542 0957
LUNCH: 12- 3PM
DINNER: 6PM – 10PM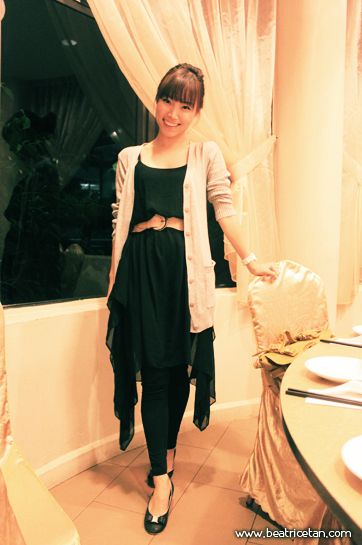 Thank you to the lovely peeps for the dinner and for my birthday dinner outfit,
am wearing Thread Theory's stylish black maxi jumpsuit (inspired by well known Nasty Gal) for the evening!
***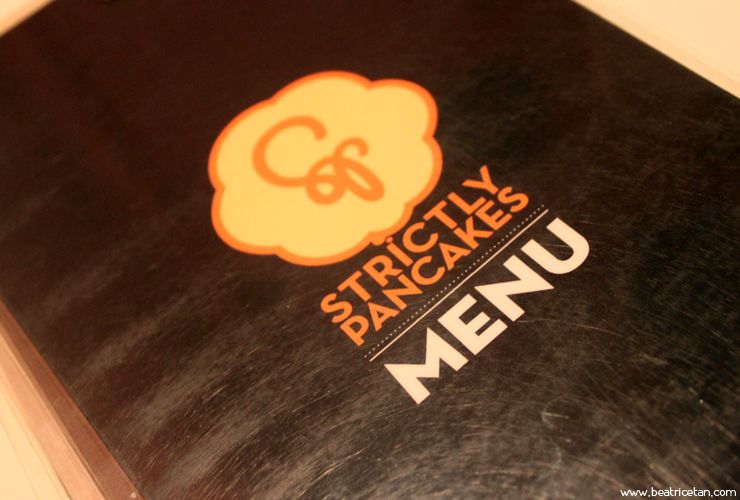 Sometime last week, I met up with good-o sharoniee, darryl and sinyee,
and after hearing so much about Strictly Pancakes, we decided to head there for dinner.
Yes, weird to pancakes for dinner you might think, and that it's not really a proper full meal,
but the serving was pretty huge!
Pancakes were kinda fluffy and thick, though i very much prefer thinner pancakes (something like macs),
but taste of pancakes was pretty similar to what Macs has.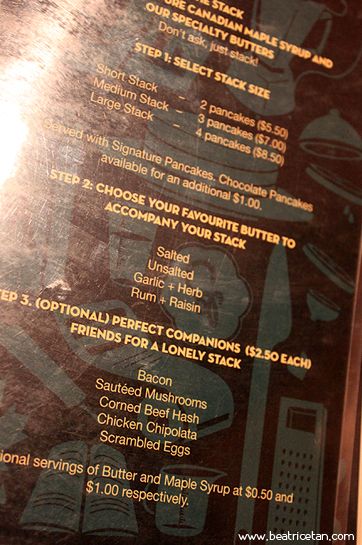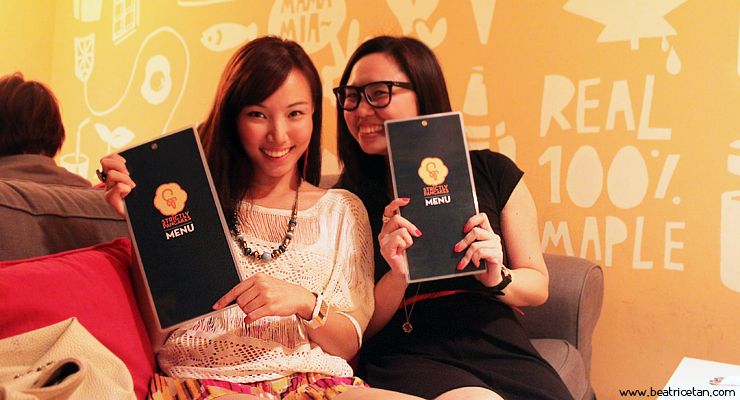 Sharonieee!

Wearing a ultra comfy knit top from Thread Theory, love knitted tops! they go well with everything! :)
The place was cozy albeit that it was pretty cramped, so wise to make a reservation if you are heading there.
Flavors of the toppings with pancakes were really special and different,
you can expect savory flavors like garlic butter prawns (i had that!), eggs benedicts, sausages with pancakes etc,
or sweet flavors like snickers sauce with pancakes, banana chocolate etc.
Since i'm at a place that offers such unique flavors,
i settled for Garlic butter prawns pancakes though i was feeling rather unsure about the taste.
Was convinced by sharoniee after she said that it might be the best on the menu.
True enough, i think that it was the best outta the three flavors we ordered, but i got so full after eating just one pancake!
Maybe it's just me, but i got really "gelat" (too much) of pancakes after eating just one.
The taste was pretty unique but perhaps because of the uniqueness, i don't really know how to appreciate the taste.
Worth a try, but it's pretty pricey for just pancakes, heh.
Think i got an overdose of pancakes, will be a while after that i will be craving for pancakes again.

Eggs benedicts pancakes, a tad weird, and i feel that the pancakes are too thick for my liking.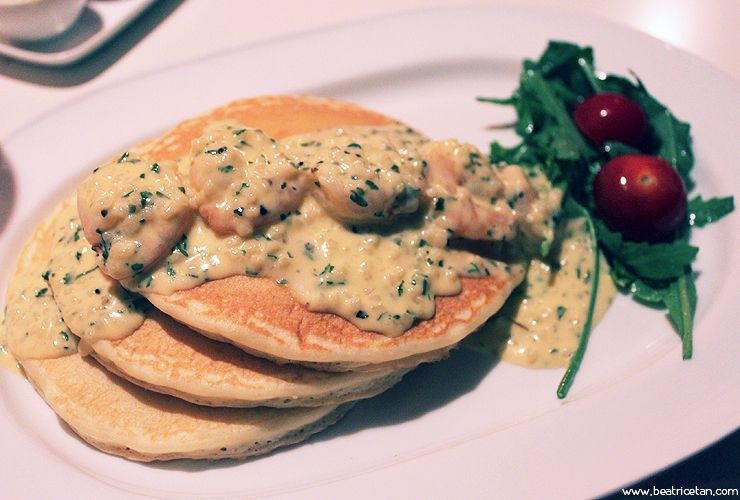 this is worth a try!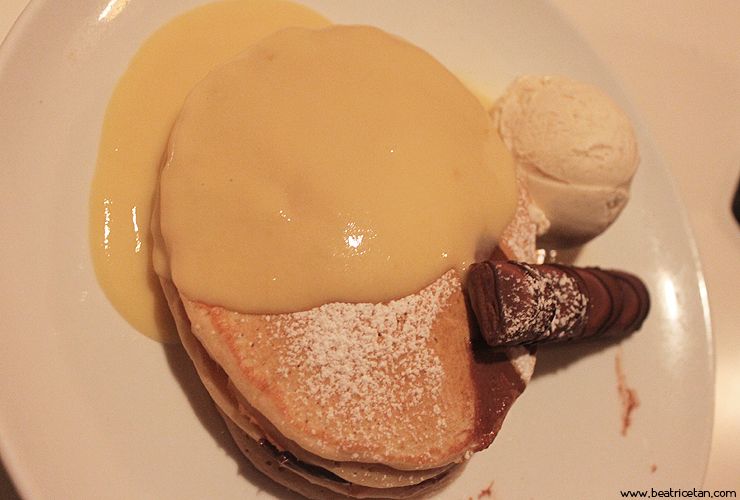 Snickers sauce with kinder breno and ice cream, too sweet and "gelat" after eating one pancake as well.
Better to share it amongst everybody.
If you are a pancake fan too,
you can give it a try!
STRICTLY PANCAKES
44A PRINSEP STREET
SINGAPORE 188674
6333 4202
***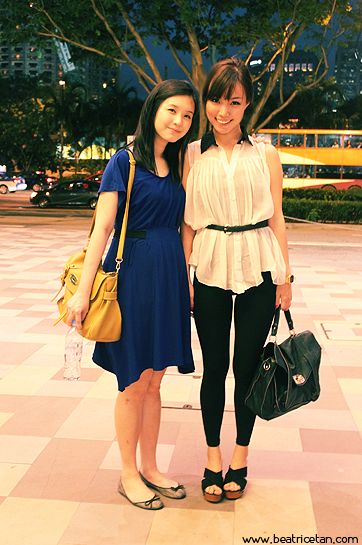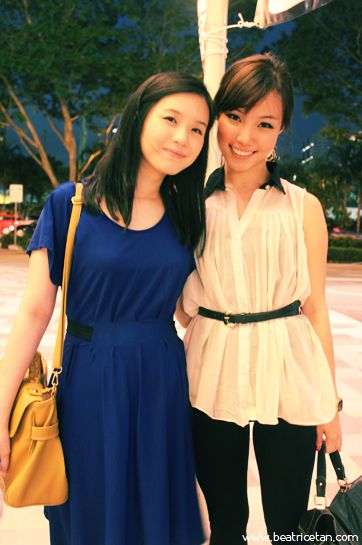 The bridesmaids and the bestmen of our beloved newly weds was invited by them to have a dinner gathering one Friday night.
Simple outfit for the day, and wearing this flowy top from Closet Matterz which is versatile and easy- with a leggings and im done!
We had Korean food at Seoul Yummy (Suntec) for dinner and I actually visited the place before, at the Clarke Quay Central,
and I remember that it was good, food was delicious and authentic, tasted just like what i ate in Korea.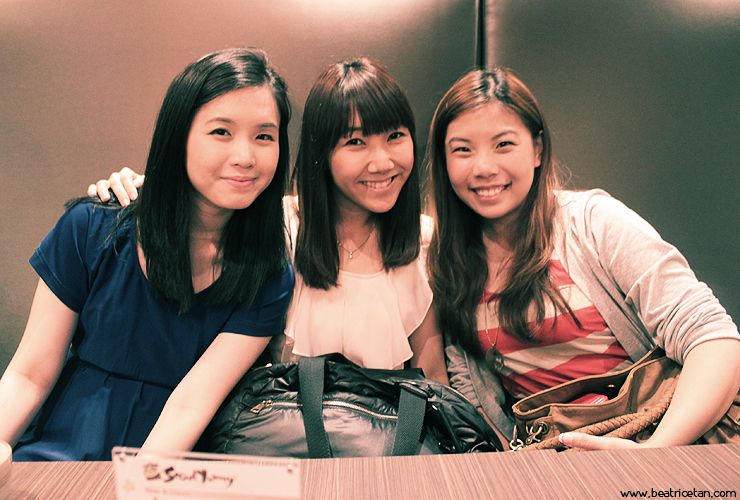 The sweeties.
We got ourselves a dinner set, what i love about that place is that they have different dinner sets,
and four of us shared a $88.90 set, which had four mains and many more side dishes etc.
But in comparison to the standard of food, i prefer the Clarke Quay branch though.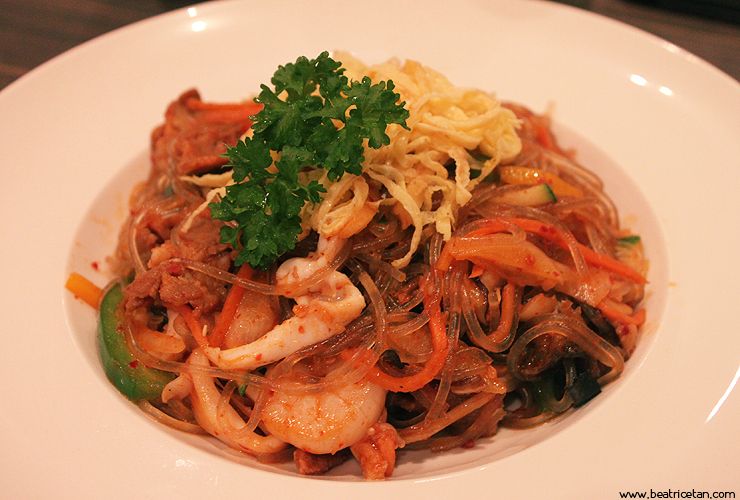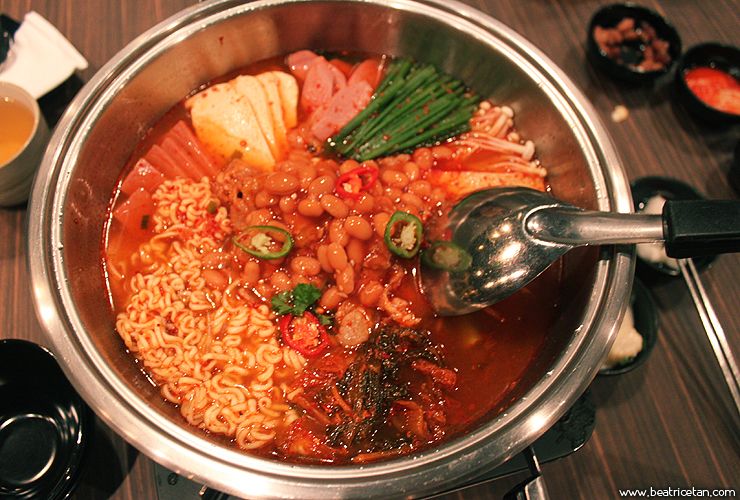 this was yummy!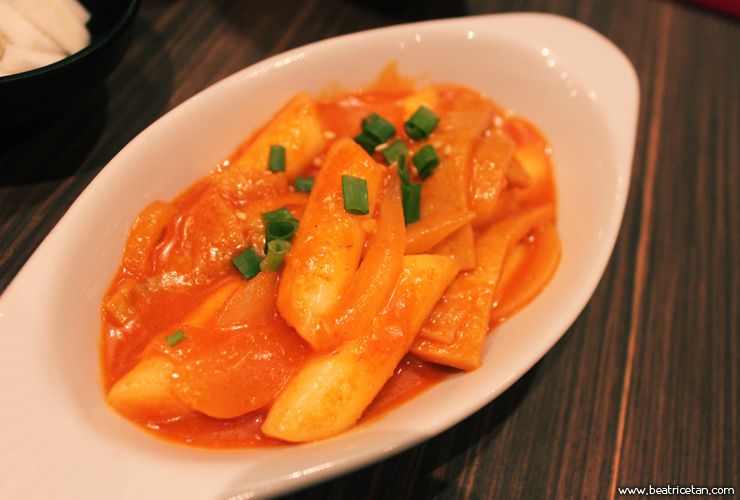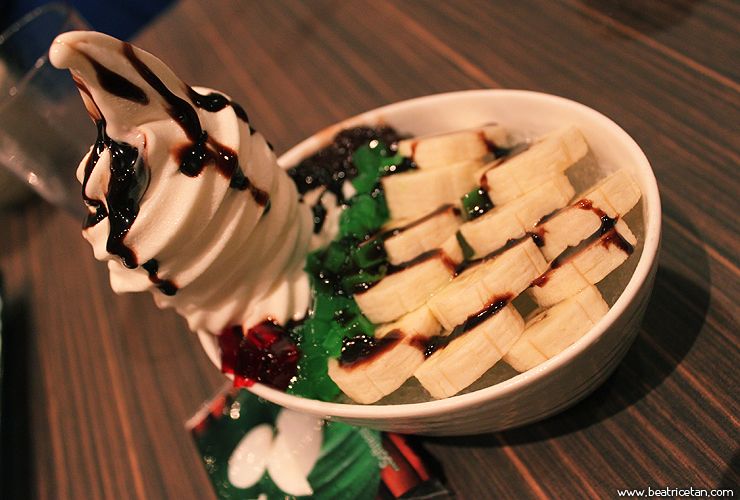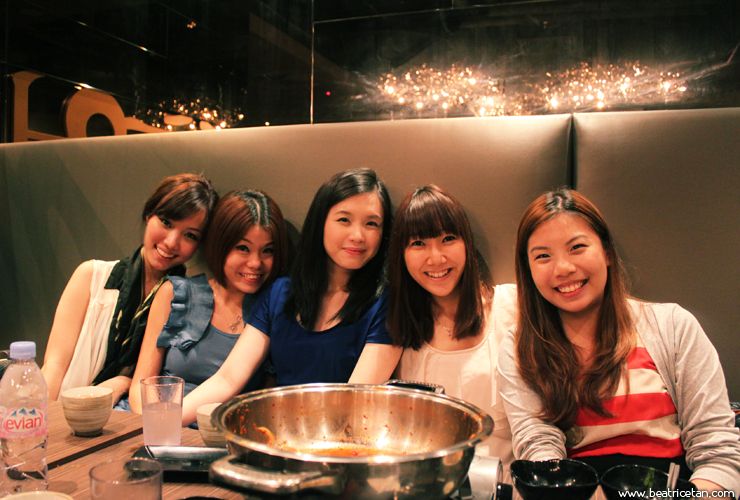 SEOUL YUMMY (SUNTEC)
3 TEMASEK BOULEVARD,
#B1-048/049, SUNTEC CITY MALL,
SINGAPORE
6836 2883
***



And one more outfit of the past week!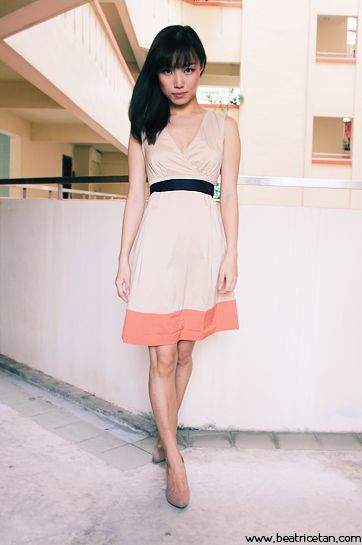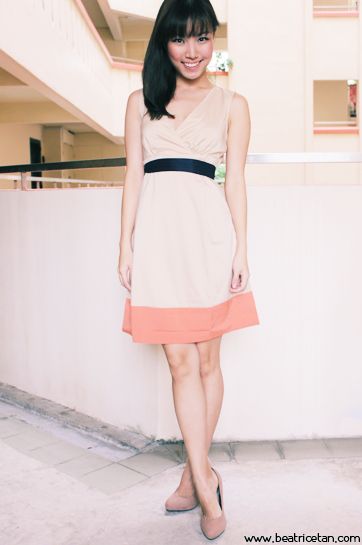 A manufactured colourblock dress from closet matterz, elegant looking and comes in many different colours, was in a dilemma choosing the colours!
Perfect for dinner functions i must say. :)