11
October
TWENTYELEVEN
0110 HRS
I had a wonderful birthday celebration planned by hurhur this year,
and I shall leave the details to the post birthday entry once the pics are done and up! ;)
Was really touched by the act and very astonished to be blindfolded at 12AM on the day of my birthday,
and received this in my hands the very next moment…
He knows me best, and got me a gift on my wishlist- the prada wallet which was what i have been looking for the longest time,
getting friends to check in hong kong etc but always didn't bear to part with the moolahs in the pocket. heh
Yes, I'll make sure i will take 1000000 times good care of it. ;p
***
Daiso has always been my favourite shop, and i always leave there with NO intention to buy anything,
but always come out with a bag full of things, especially snacks from there.
But still, i love doing shopping there, they have totally tonnes of stuff!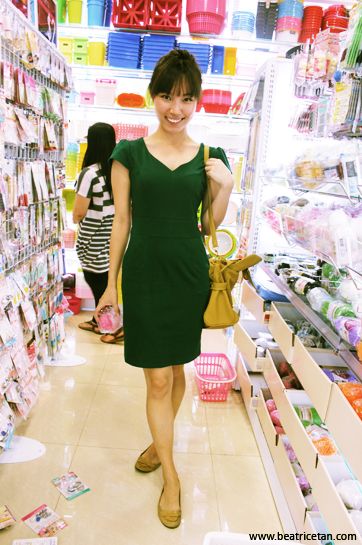 *Wearing a green corporate work dress from pearlavish, love the neckline cut and the sleeves. Definitely enhances your shoulders.
Spent about an hour in fact doing shopping at Daiso today and by the time hurhur and i stepped out of the store,
we were famished!
Wanted to queue for Itacho (our favourite japanese sushi place) but the queue was horrendously long as usual,
and we decided to dine in at this Ramen place- AOBA Hokkaido Ramen @ ION Orchard.
We were rather skeptical about dining in at first because there was no queue at all and the place was not quite filled given that it was peak dinner time somehow.
But the starving stomachs couldn't hold much longer and we ordered a set each- One Ramen and one hot stone rice.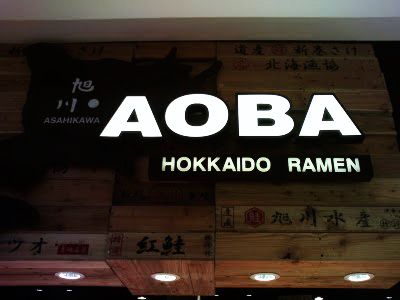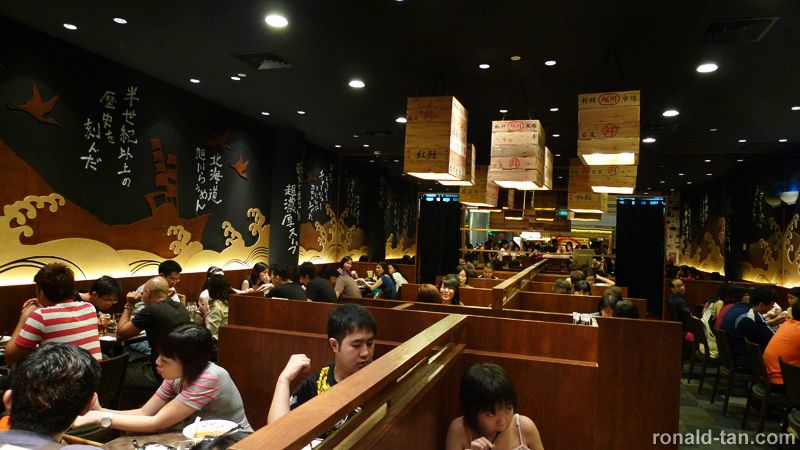 Taken from ronald-tan.com, didn't manage to snap any pics of the place.

Mr hurhur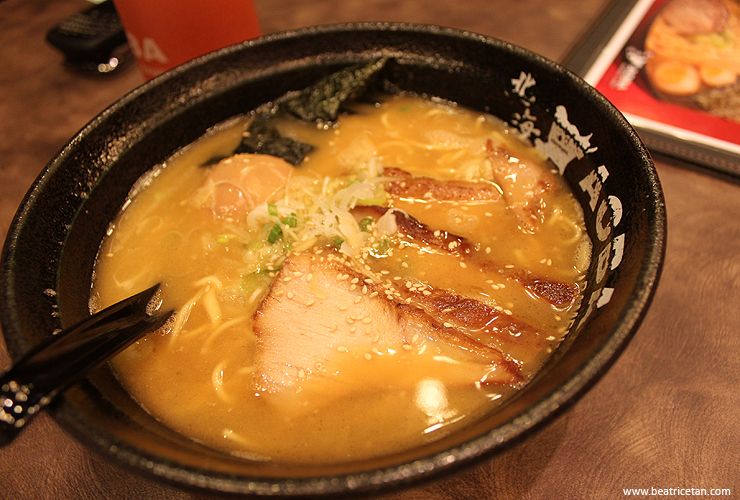 Our Shoyu Ramen- SGD$16.90.
I must say the food was really satisfying (don't think it was because we were hungry), but I like their Shoyu Ramen!
The broth was tasty, and the noodles were thin and al dente,
plus the fact that i like my Ramen plain with just char siew and egg, without much bamboo shoots and bean sprouts etc,
and that was exactly how the Ramen was cooked.
Awesomeee <3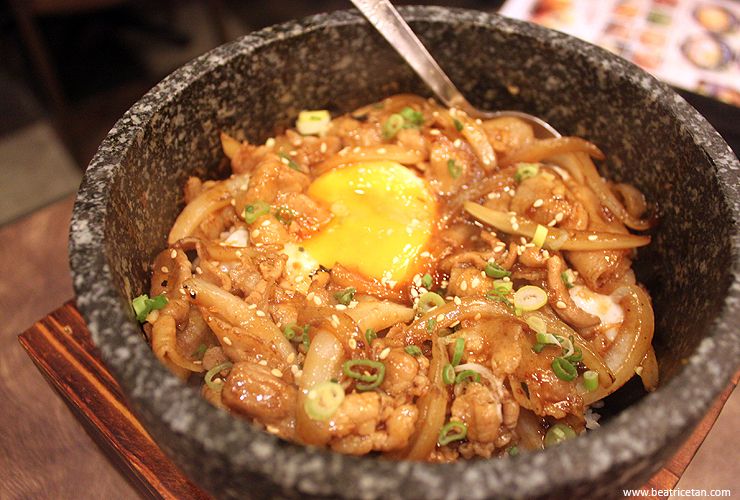 Our yakiniku (grilled meat- pork) stone rice, SGD $9.90

The hot stone rice was equally delicious as well,
and we had the yakiniku (grilled meat- pork) stone rice, and it was just simply heavenly…
Love stone pot rice because even after 15 minutes, the entire bowl will still be pipping hot!
We also topped up $3 to get a side dish and a drink each for the complete set.
Didn't manage to get any pics for this.

AOBA HOKKAIDO RAMEN
ION ORCHARD,
#B3-25
TEL: 6509 9394

***

More outfits of the week, BFI!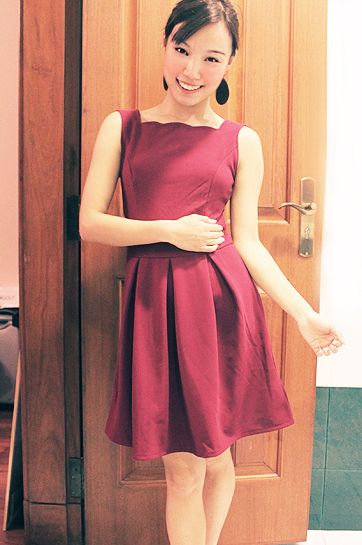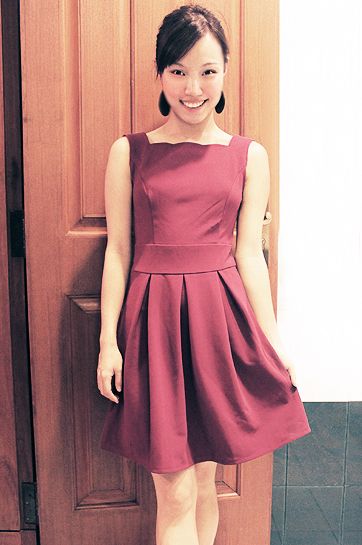 *A good quality structured scallop neckline dress from pearlavish, one which accentuates your waistline!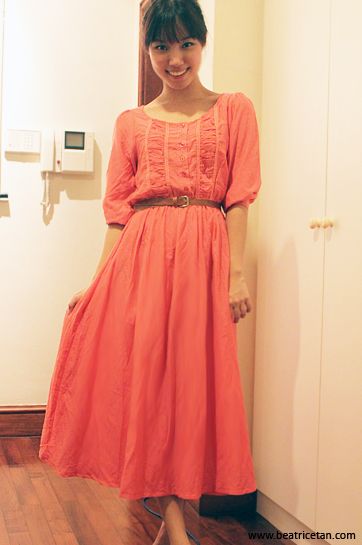 *A coral maxi from pearlavish, which comes with the belt as well and good inner lining.
Bet it would complete the entire look with just a simple straw hat! ;)