6
August
TWENTYELEVEN
0108 HRS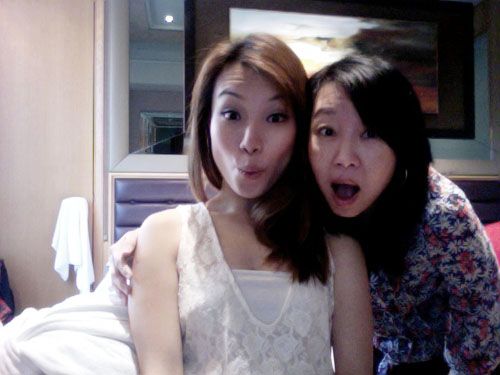 Mom and me in the hotel playing w photobooth!
I'm currently in taiwan, and it's my second day here!
Coincidentally, I got my passport stamped and realised that i was here in taiwan exactly one year ago, on the same month and date,
but this time round i came with my parents as my mom was on business trip.
And so far, it has been quite well spent with my parents here feasting most of our time away!
***
My french friend, loic, came to Singapore for a holiday some time back!
It was really nice to know him through the LG blogger forum trip at Korea last year, and didn't expect him to come Singapore for a tour this year,
so it was truly a pleasant surprise to see him. :)
I gathered a couple of girlfriends and hurhur along to meet Loic and his other friends, hoping to all get together for some booze and get-to-know session,
and it turned out great, we had endless chats except for the only thing – the music that night at Timbre@ Arts House was a tad too loud for us to hear one another. Heh.
Probably substation would have been a better choice as it has a bigger place as compared.
It's a pity that we didn't have another session before they left, but hope to see you again Loic! hopefully i get to visit france again! hahah.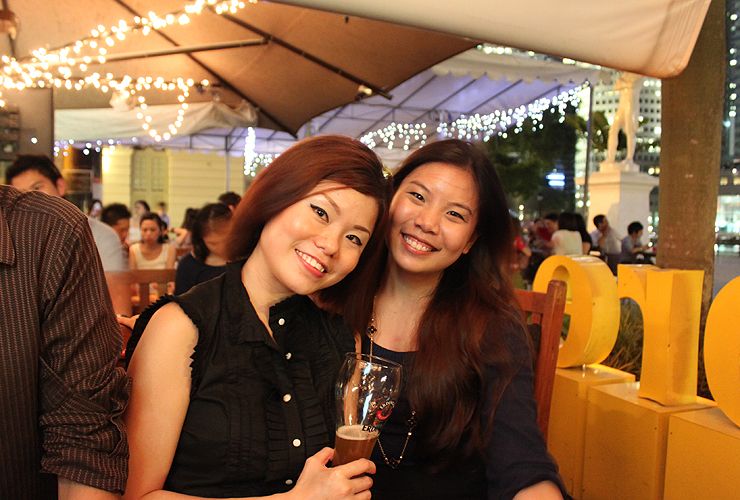 Applepie & leneyzhang <3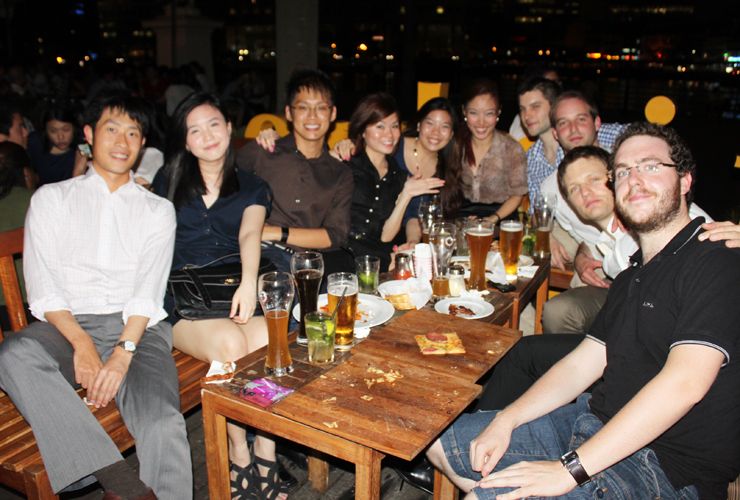 The gang of us!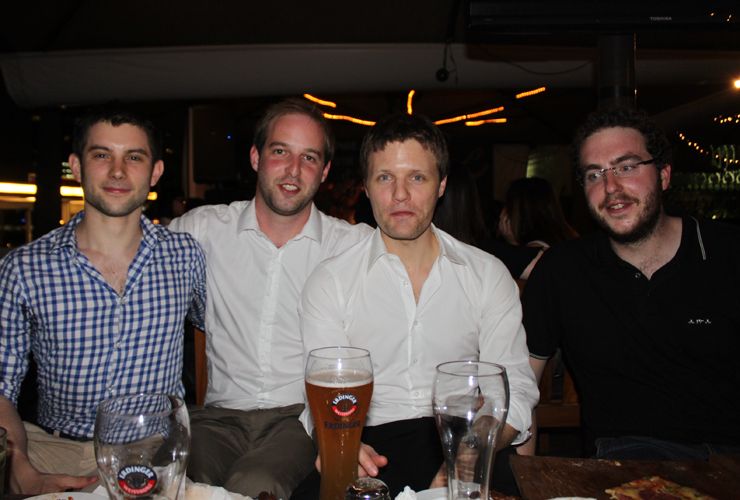 The french!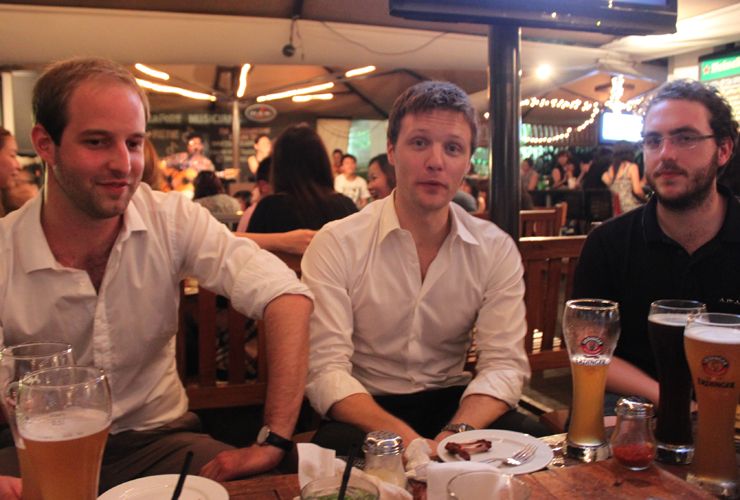 Hello french friends.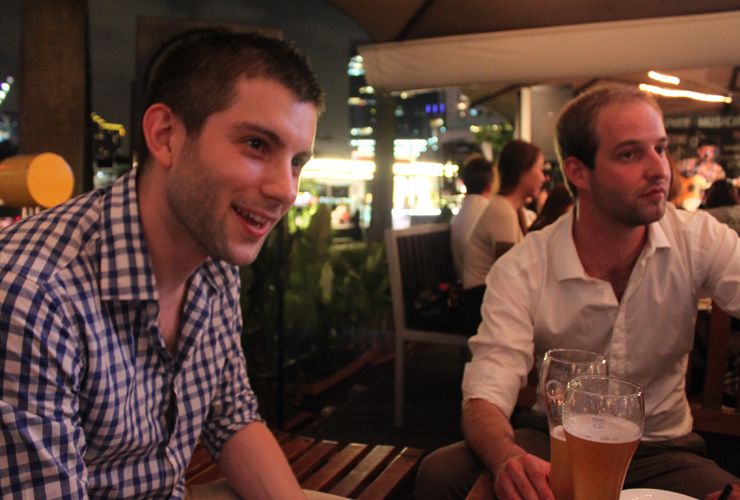 And loic in checkered shirt. :)
***
There is this place i would really love to urge you guys to try!
Food is awesome and atmosphere is good, except for the fact that if you are willing to splurge.
I am sure most of you heard about it before and yes- It's Seafood Paradise.
We had a gathering a couple of weeks ago for Haslinda's birthday, and everyone in the clique loves crabs!
With that in mind, we settled for seafood paradise after hearing the rave about their very popular CREAMY BUTTERCRABS!
My verdict of the place at the end is.. I WILL DEFINITELY GO BACK AGAIN!
The creamy buttercrabs is totally to-die-for, and I could die for the sauce!
Sounds a lil extreme, but its sooooo goooood.
hurhur tried both their outlets at Defu lane, and Singapore Flyer (the one below that we went),
and commented the atmosphere is better at the latter.
Btw, probably it would be a great place for family dinners!

seafood paradise at singapore flyer.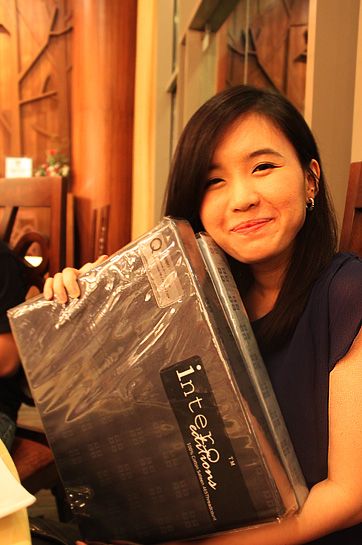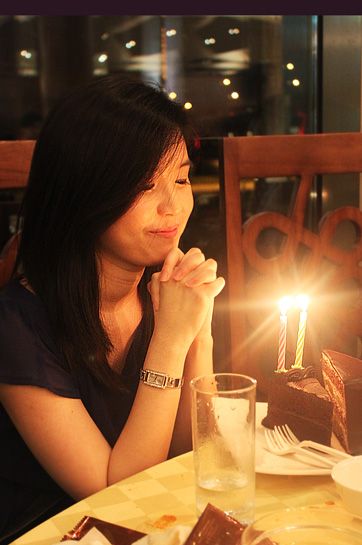 The birthday girl! <3

Joseph and shawnie. :)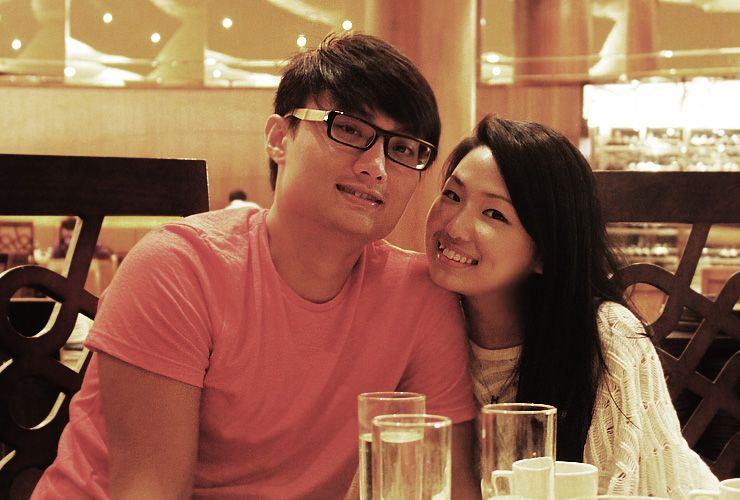 The cutest couple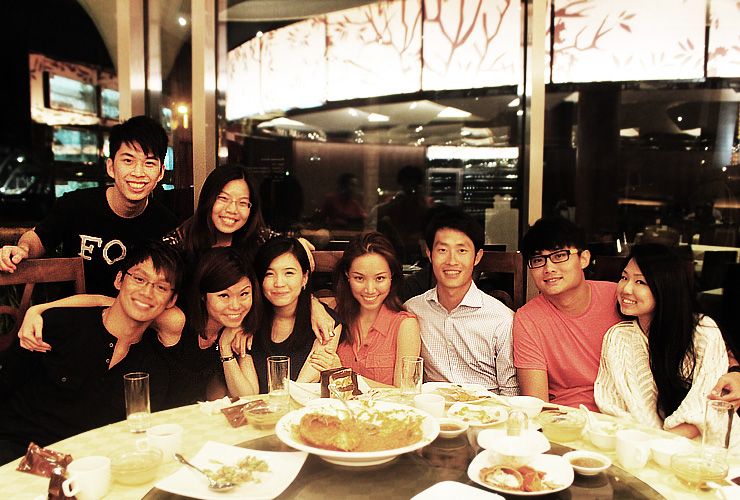 us!

Sweet and sour chicken. Nice!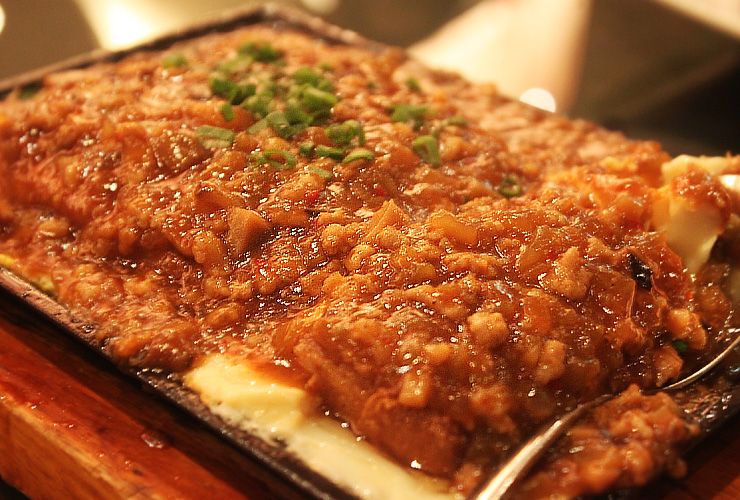 Hot plate beancurd. tastes as good as it looks now.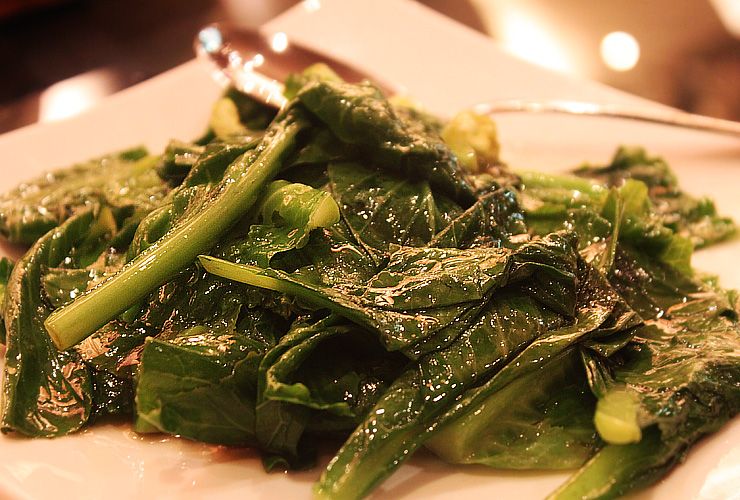 Kai lan with oyster sauce. Yum and tasty!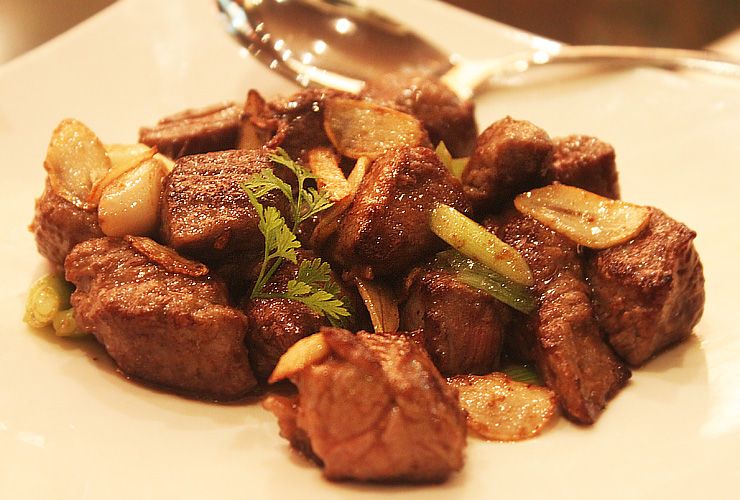 Beef cubes with garlic. tender, fresh and delicious!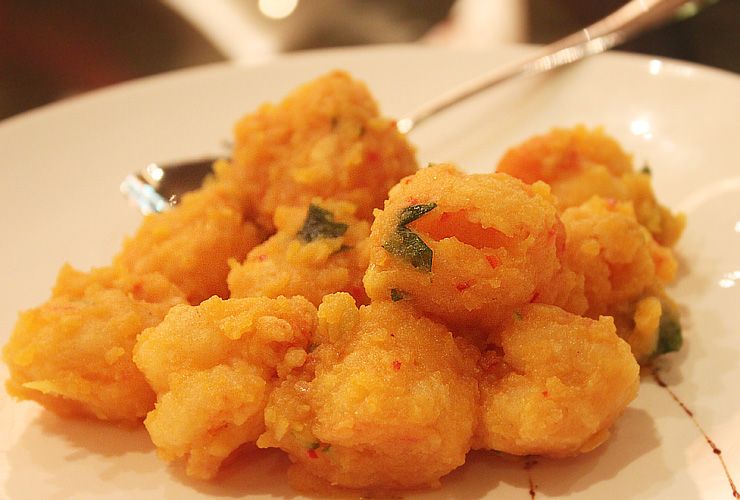 LOVE THIS! salted egg prawns.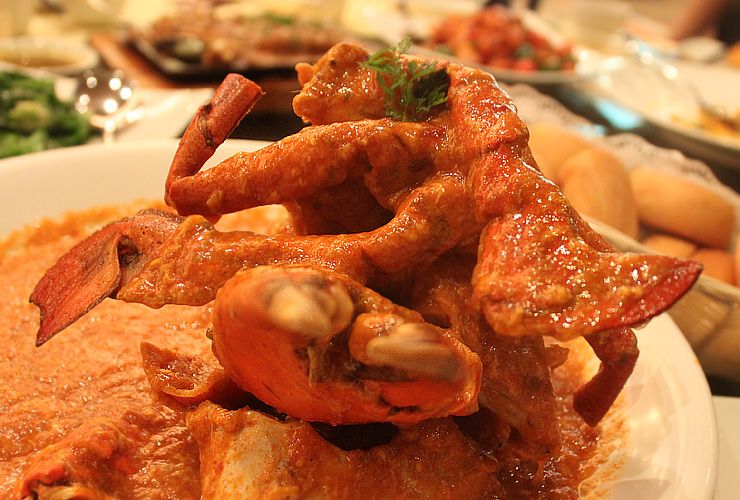 Chill crabs. its good as well, but i didn't eat too much of this because i was waiting for the one NEXT!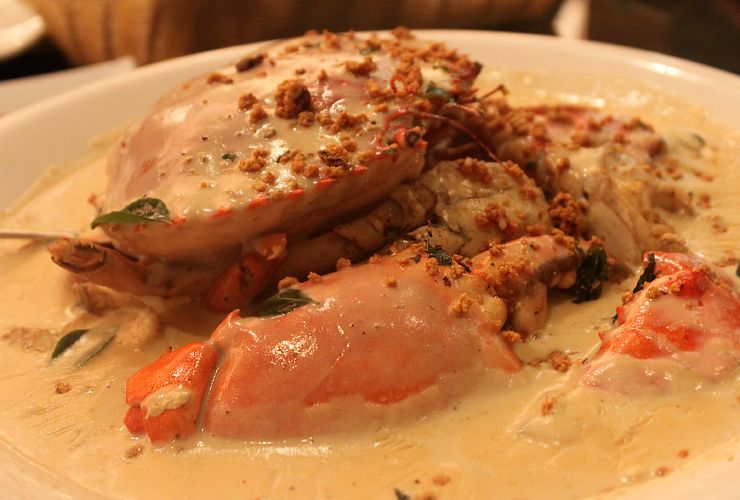 CREAMY BUTTERCRABS!!! MUST TRY!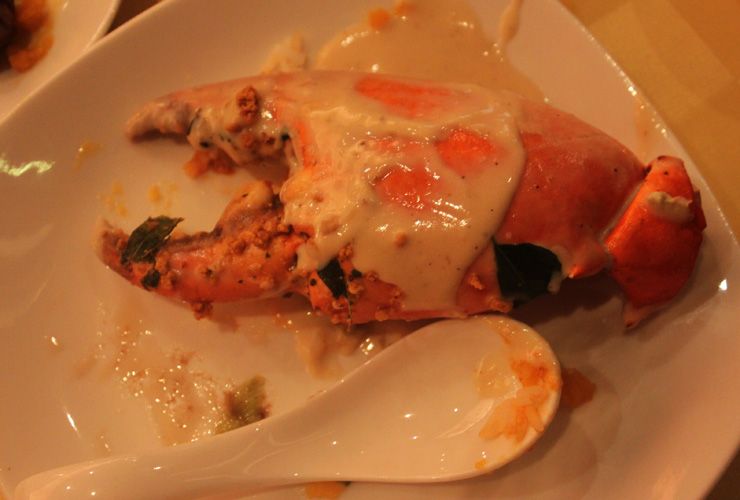 With the "gone" as THAT huge! *DROOLS*
The total bill for the 9 of us amounted to approximately $68 each.
To make me feel less guilty, I suppose once in a while, we can pamper ourselves with good food like this! :p