17
October
TWENTYTWELVE
0110 HRS
SPONSORED SERVICE
A day before my Koh Samui trip last week, I decided to pamper myself and got my nails done in due for the special weekend (since it was my birthday). Went looking for my usual home-based manicurist, Jenny (who i've been going to for two – three years) who stays in the west. Being a North-Easter like myself, West is ALWAYS far, but good things (in this case, good services) are definitely worth travelling for. ;)
Jenny shifted to a new place and she actually created a PINK Princess Room (shall name it The PPR, i tend to name things i realised), and you should see it – very cosy, love the Chandelier, there's a LCD screen for you to sit back and enjoy a show whilst doing your manicure/pedicure, and of course, drinks to be served.
Told Jenny to showcase her creativity on the nails' design and I'll not be restricting her neither do I have any preference on that particular day. One great thing about Jenny is that she's always full of ideas and I like it how she makes sure we all go home with unique and exclusive designs (unless one specifies to do a duplicated design). Trusted my nails to her for a good 3 hours on that afternoon and if you are following me on Instagram: @beatricesays, you have probably seen the end-product – a gorgeous set of colourful tribal-designed nails. ♥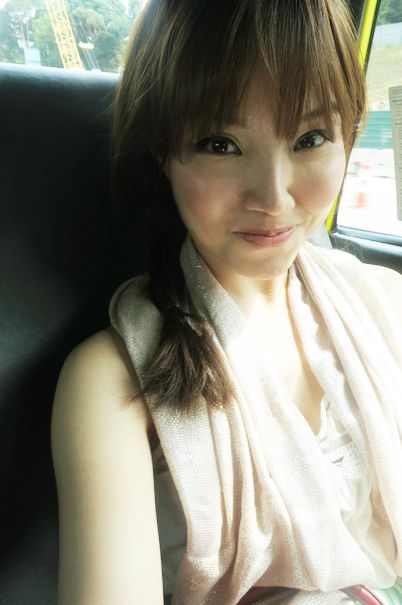 Welcomed into the room by Jenny, looking adorable at her work station ;)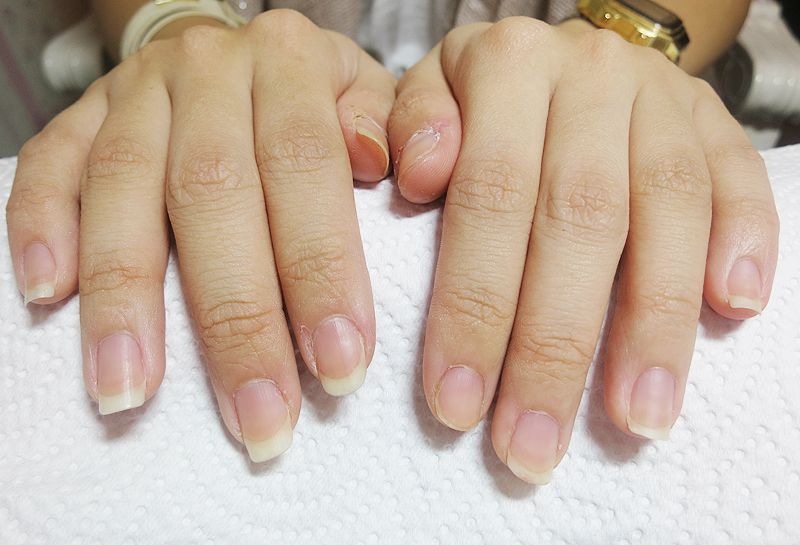 My BEFORE – Boo. You can see two of the nails chipped off and these nails are never going to be pretty unless I trim them all to the same length, or I do Acrylic/Gelish. And needless to say, I op-ed for the latter and it was my first time doing Gelish!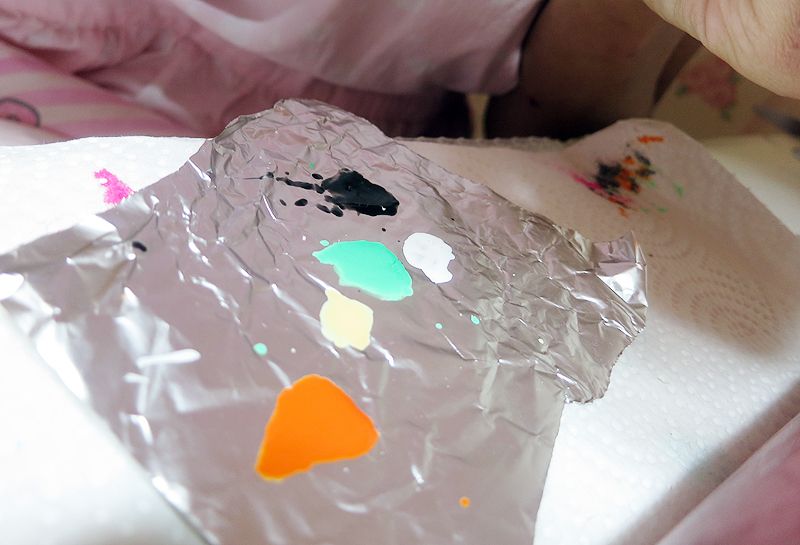 The colour palette she prepared for my nails' design.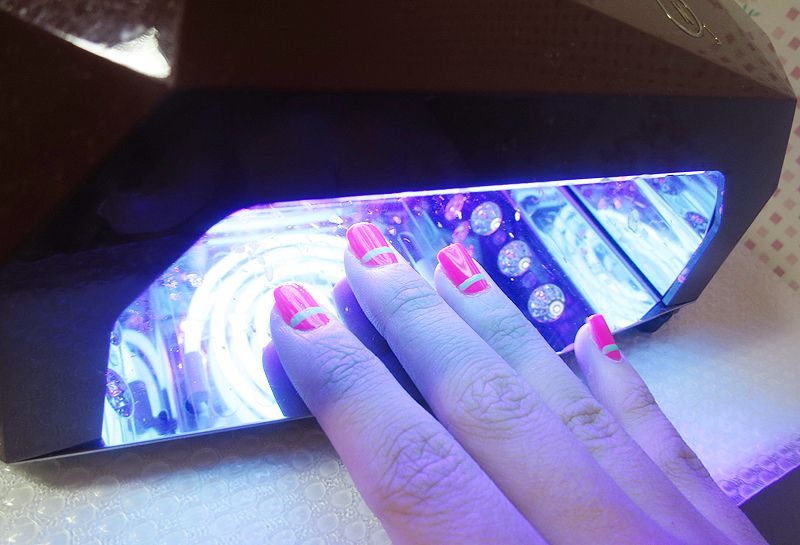 Base-coat painted and moving on to the next step. One beauty about Gelish nail polish is that it only hardens if we place it under these UV lights. So any mis-drawn stroke etc, it can be easily wiped off and be re-drawn.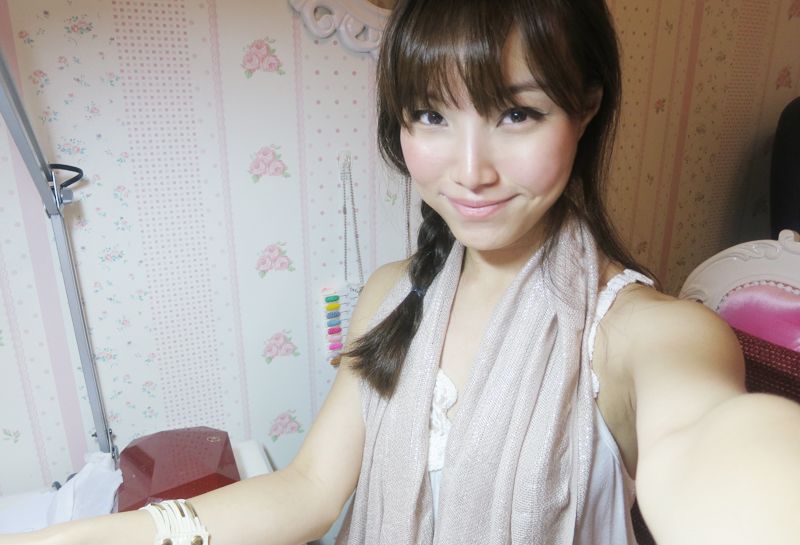 Remember this chipped off nail in first few pictures at the start of this entry? Jenny saved it by doing Gel extensions for it. Was quite intrigued with the process and if you are too, more pictures below ;)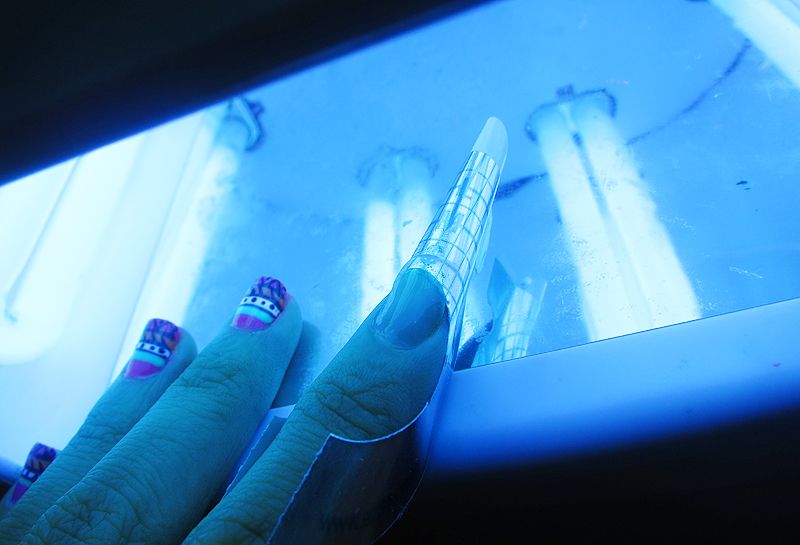 Letting it harden..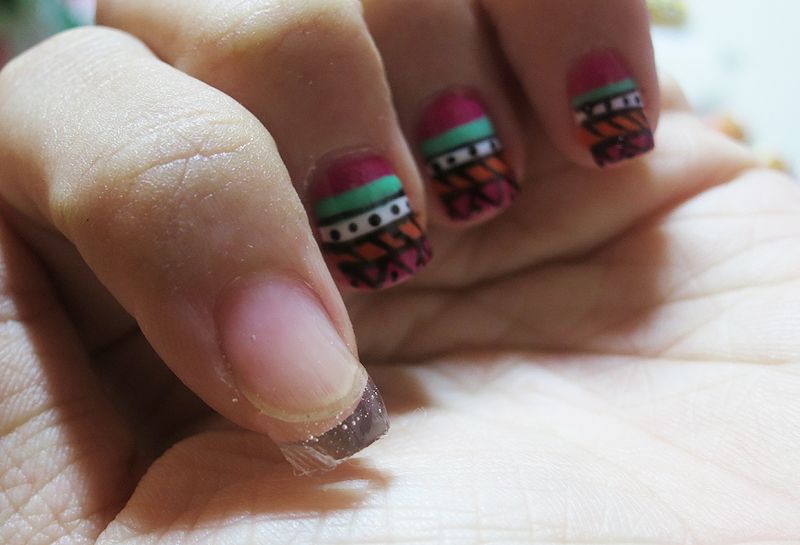 Quite amazed to see this and i know it looks a lil… gross here.

Check out my extended nail after it was filed and buffed!! So convincing!

Same process for the horrible looking thumb.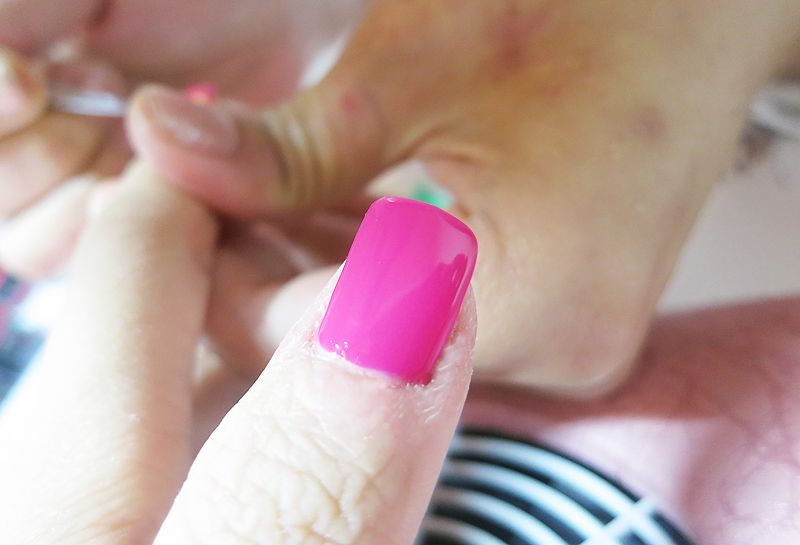 Too cool. Love this shade of pink ;)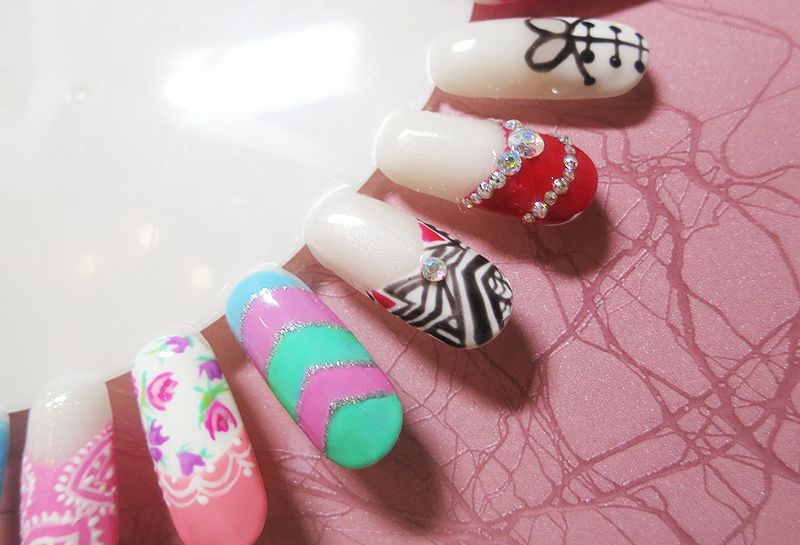 Here are some other designs Jenny did and are available upon request. ;)
Last but not least, the final-product.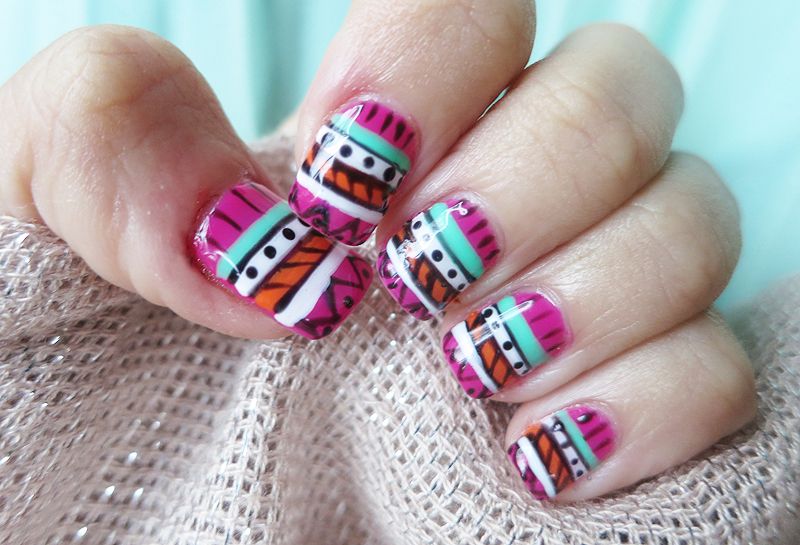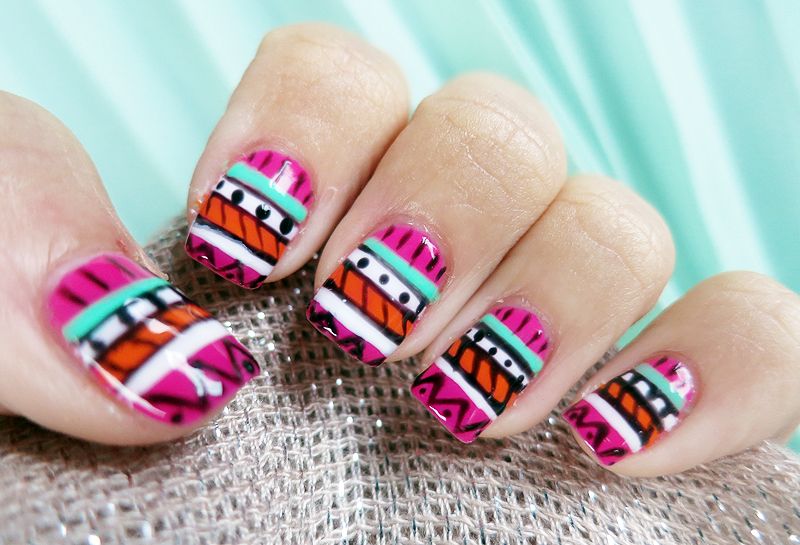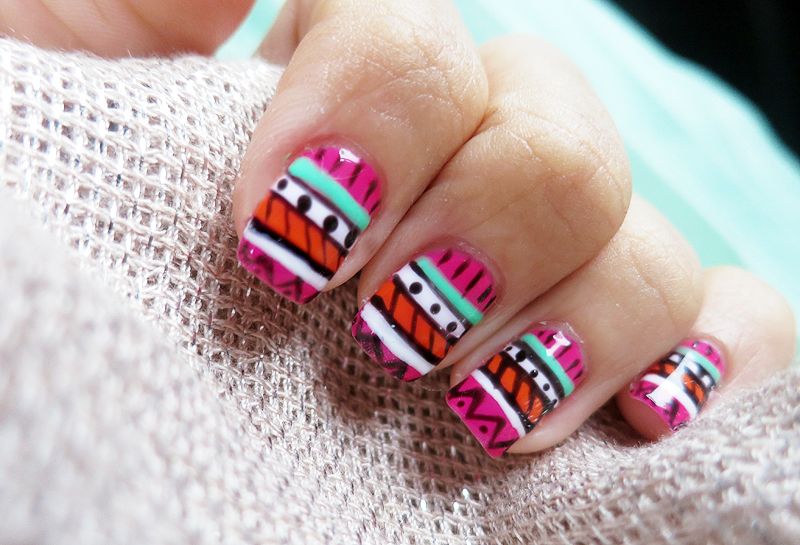 Don't you just love the colours?
I love it that the design is not overly precise which adds on to the intricacy of the Tribal design and that it adds on to the exclusivity aspect too.
Thank you my dear friend, Jenny. Love the nails! It has been a week half, and the nails are still very much intact. For those of you who are interested to get a session with Jenny, please do find her contact details below. She's a very friendly and personable manicurist I assure you ;) Additionally, she came up with a special promotion for you readers and do refer to the below for more details. Remember that an appointment is required!

VALID TILL 31ST DECEMBER.
JENNY
+65 93823884
www.twinklenailz.blogspot.sg
Location: 45 Pavilion Place, Singapore 658381