28
September
TWENTYELEVEN
0109 HRS
Love is in the air!
Attended Shing's ROM and wedding dinner last week, and it was simply beautiful.
Everything was done in details and i heard she handmade/homemade almost the entire decorations for the wedding!
Am really glad to see my friends getting married and Shing, may jiahao and you live in bliss forever and all the best in your new life! <3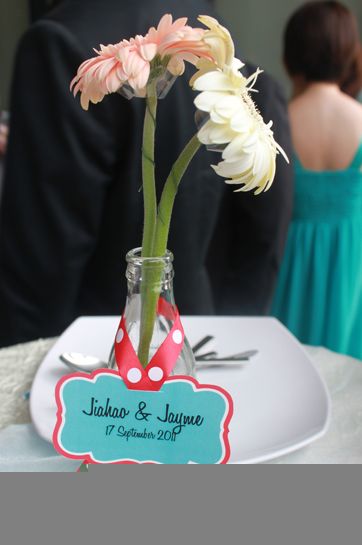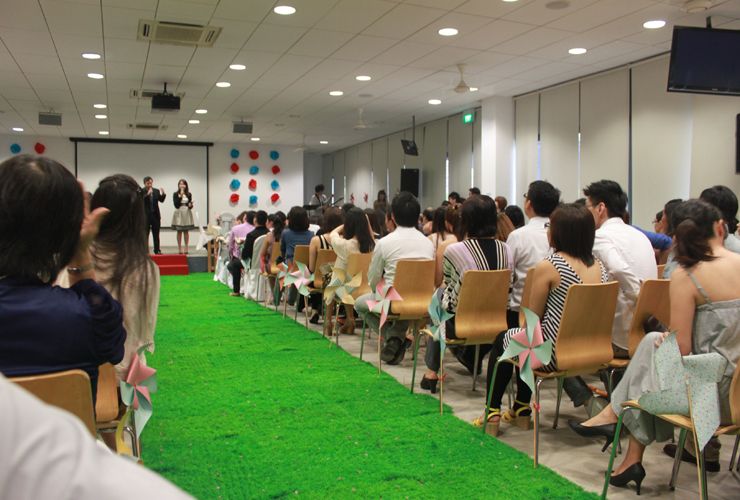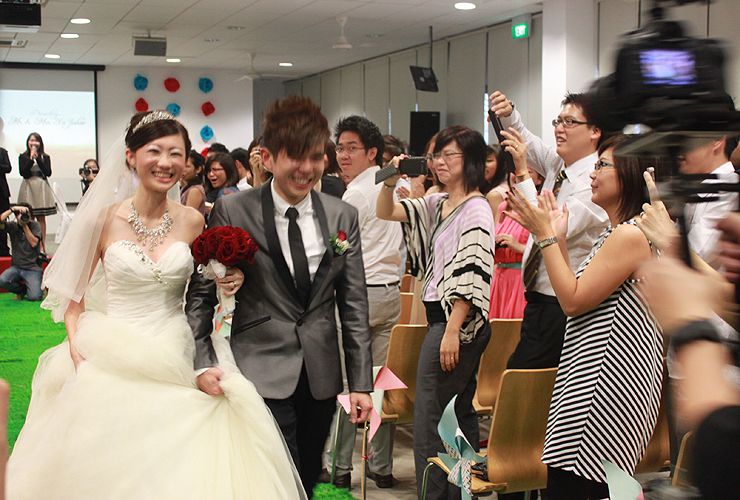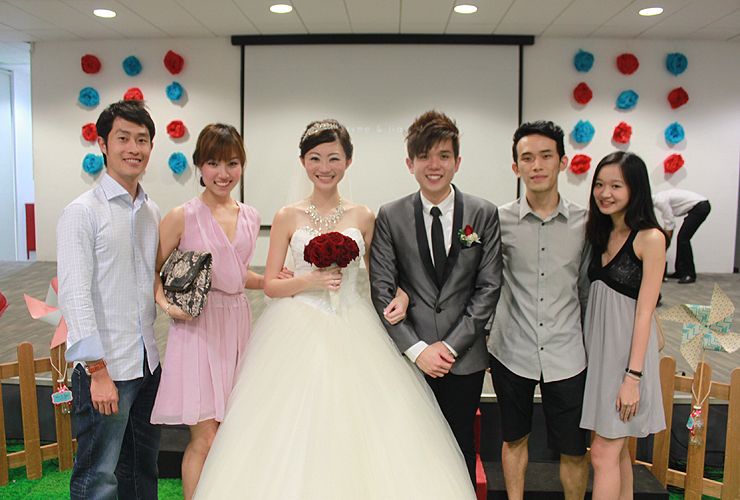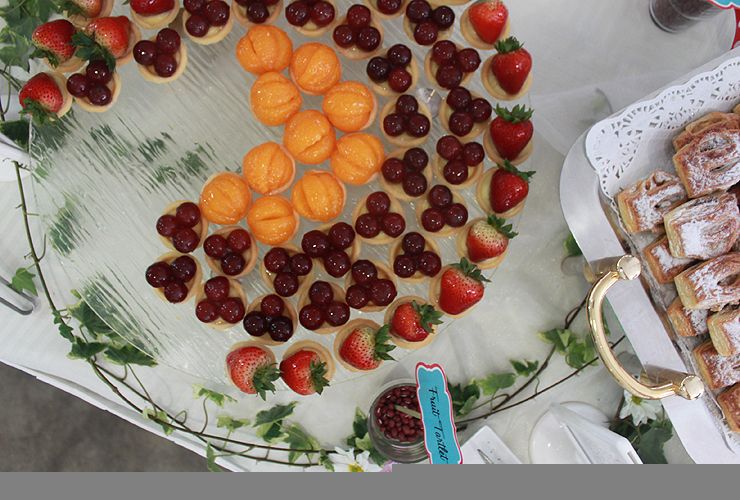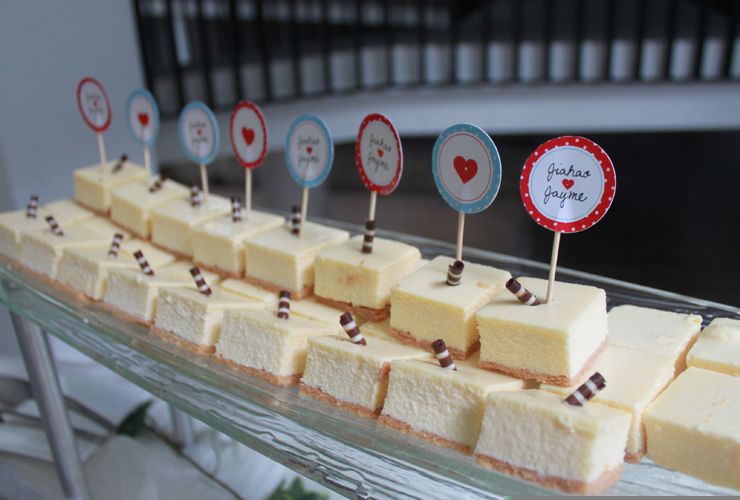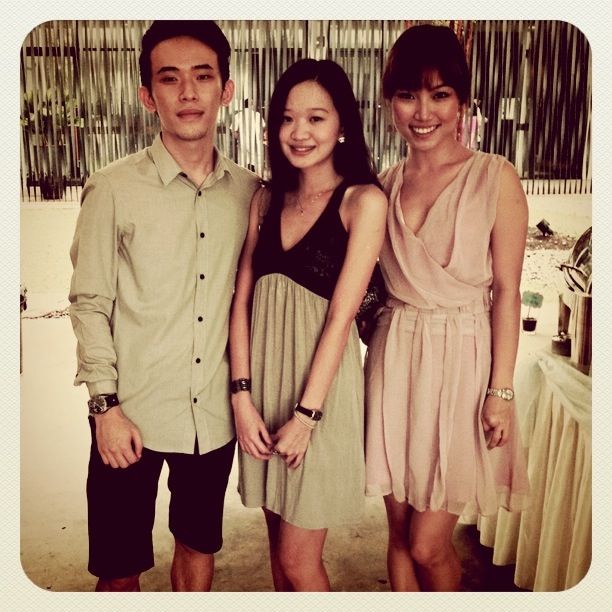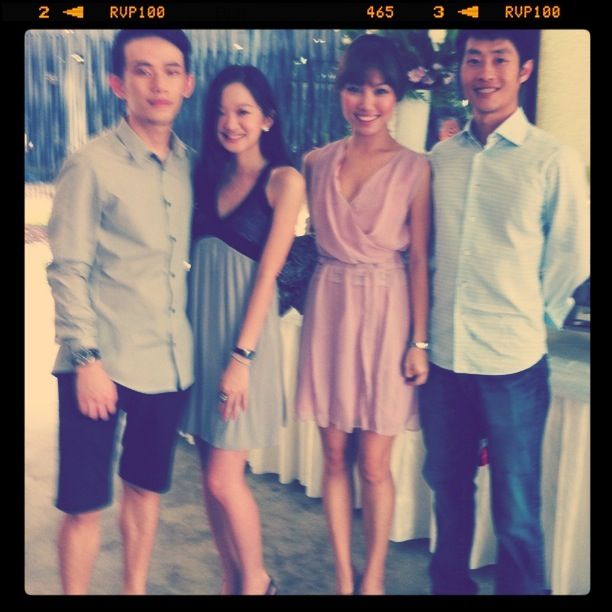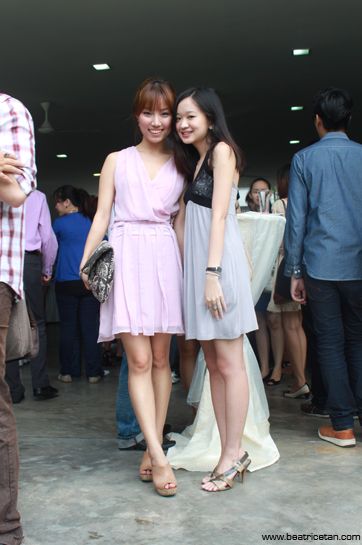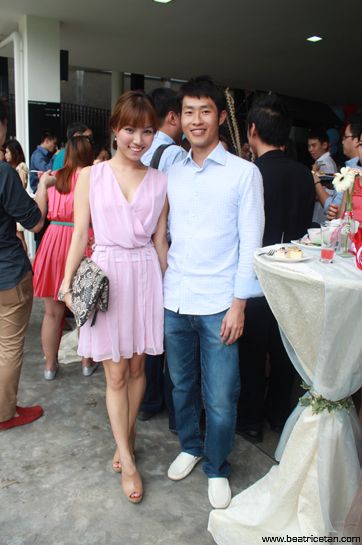 *Wore my really sweet purple dress from flymetoparis! Received quite a bit of compliments on the dress too!! <3
***
Will blog about Haslinda's hens night soon and what we did!
Here's a sneak!

*Love this lovely summer loose coral top from flymetoparis too, perfect for the weekend getaway for haslinda's hens night!
I wore it with my bikini, but it comes with an inner slip actually!
*****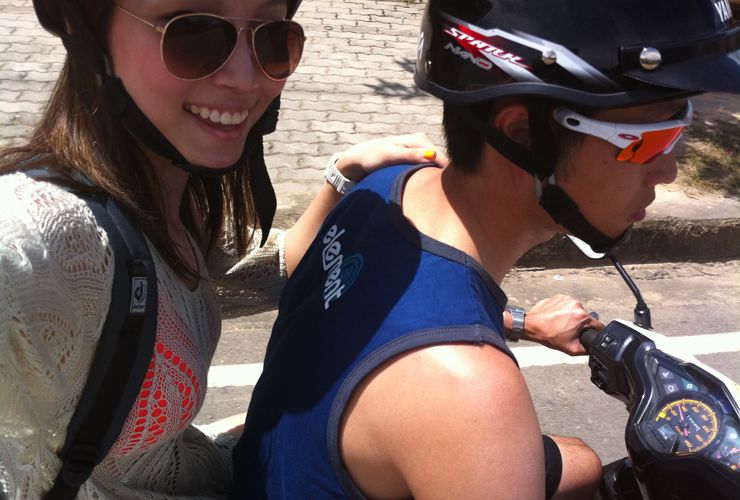 I am summing up the entire krabi trip today, and It's gonna be a mega long post!
The previous two entries are the first and second day, and this will be the third.
In fact there is a forth, but i think i wouldn't want to bore you out with taxi, airport and plane pictures because we left in the early morning. heh
Third day in Krabi was a very simple, free and easy and unplanned one.
The only two things we planned the night before were:
1. breakfast in the morning
2. rented a SCOOTER and await for it to arrive at the hotel in the morning 8am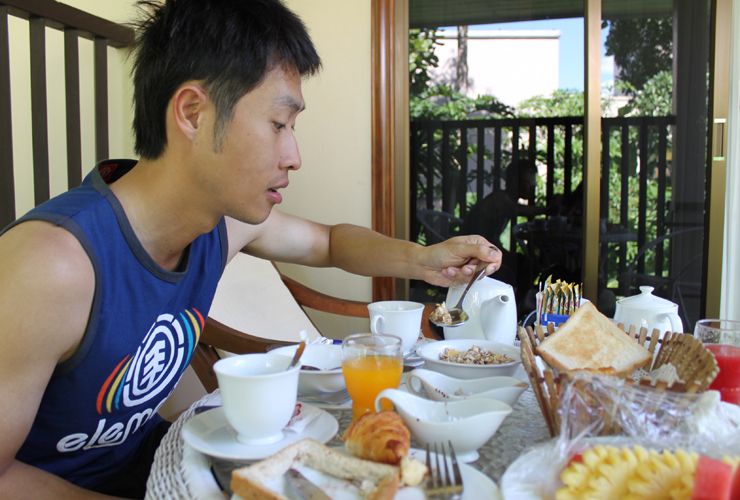 Yes, as you can see it, the highlight would be the SCOOTER because none of us rode it before (i mean i sat on one before, but not operating it).
But don't worry, it's automated (just like operating an auto car, cept that it's on the hands instead of the feet),
and I suppose it helps that we both own a class 3 driving license!
Rental of bike was amazing affordable at a price of 200 bhat (SGD $8) for 24 hours!!!
For that, I will give a bonus to the resort because they partner with such services.
The bike company will deliver right to the hotel, and will come to collect from the hotel as well.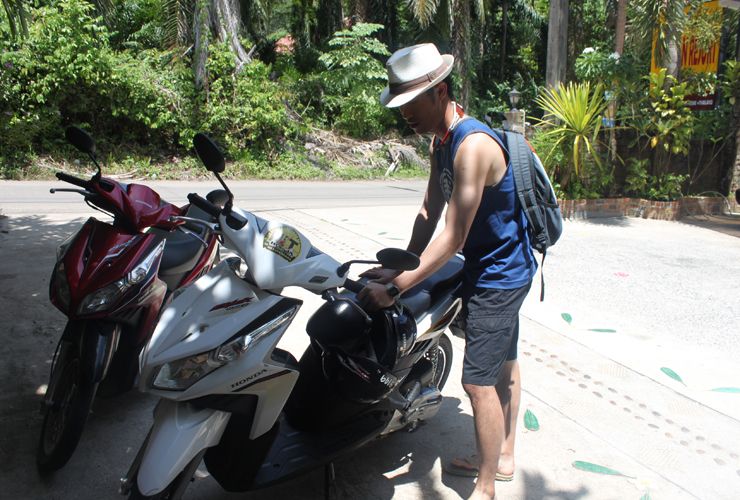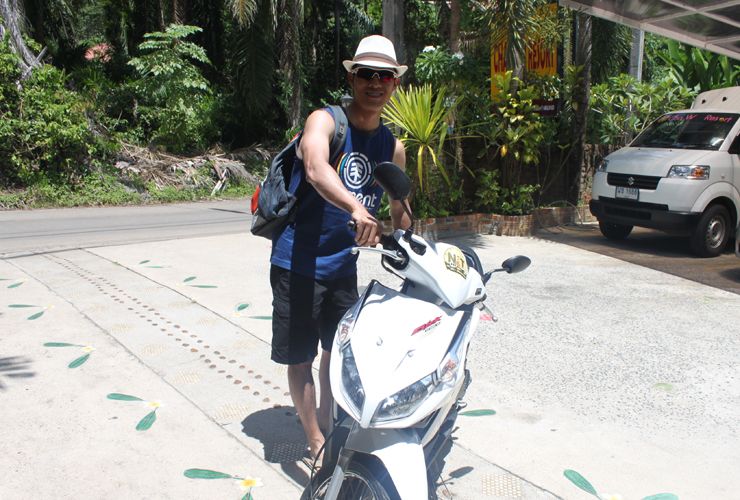 Hahaha we were marked "TOURIST" with the helmets on for the first half of the day because i was really worried about us on the scooter albeit hurhur's experienced driving skills.
None of the locals wore helmets at all, and hurhur wanted to follow suit.
But i suppose i am a true blue singaporean for this to forbid that straight away without thinking and urge him to wear it no matter what. heh
The day was really relaxing and we travelled out of Ao Nang as much as we could (before we reach the point that we can't remember any more routes),
and visited some parks, markets, beaches and further places for food etc.

A new hat he bought in krabi!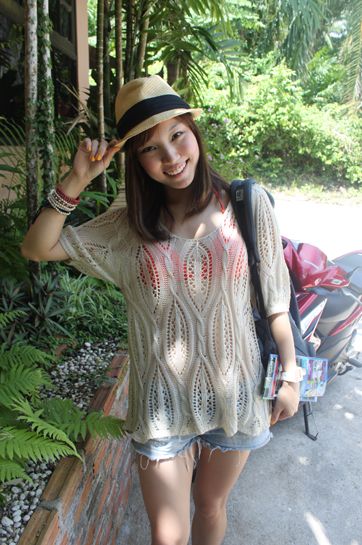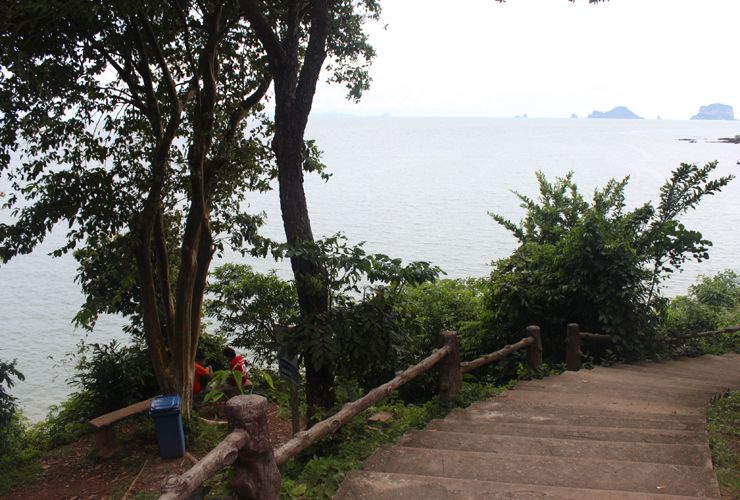 One thing about travelling in the open wind is that,
1. you get really natural breeze and it's so cooling
2. your hair, face, everything turn oily after you stop. ;/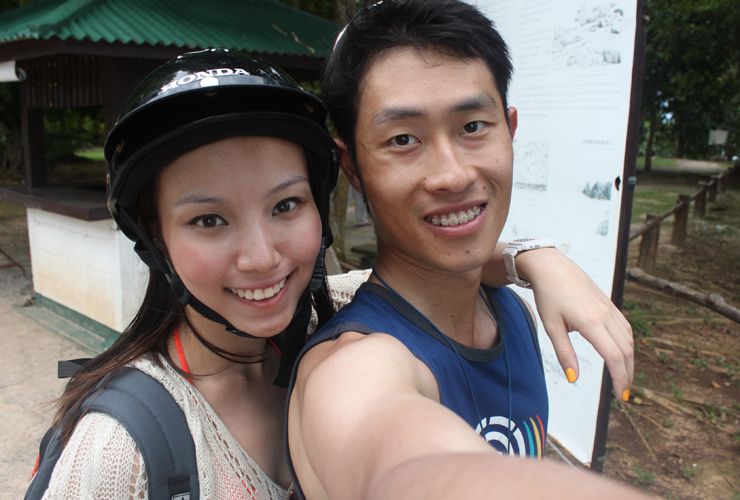 check out the oily face and hair!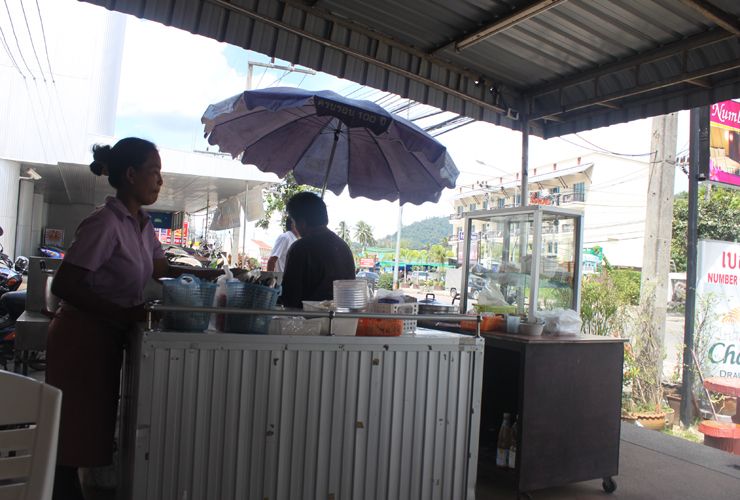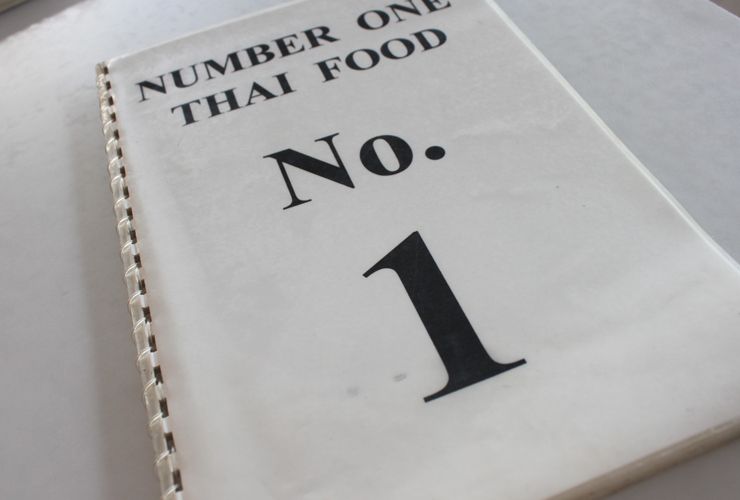 this place rocks. the thai food was SOOOO GOOD!
if you wanna try this place, from ao nang, drive towards the airport direction, you should see this on your left!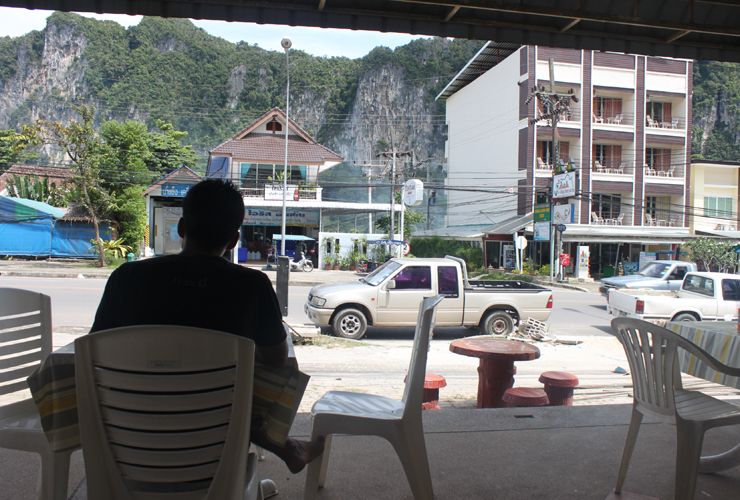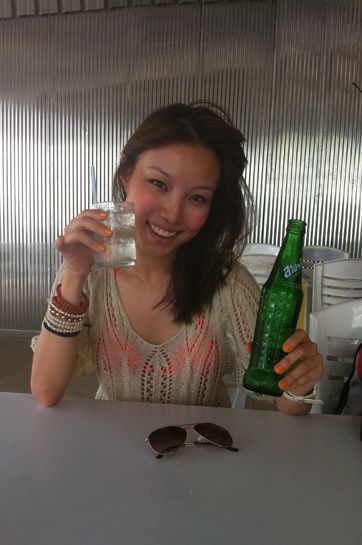 its just sprite!! not beer.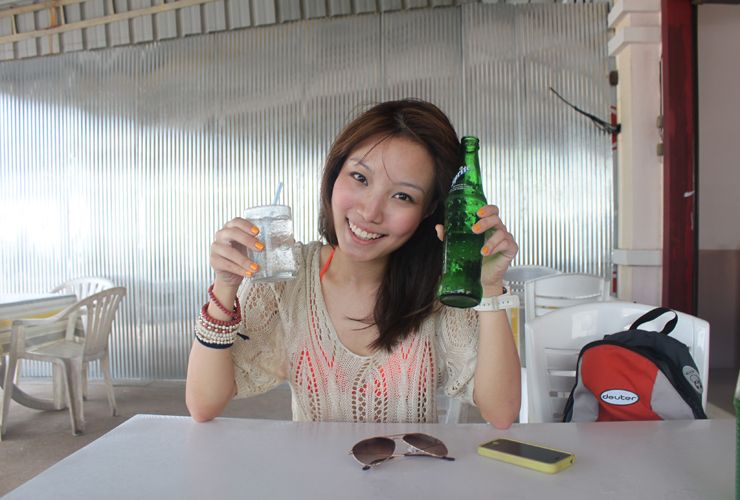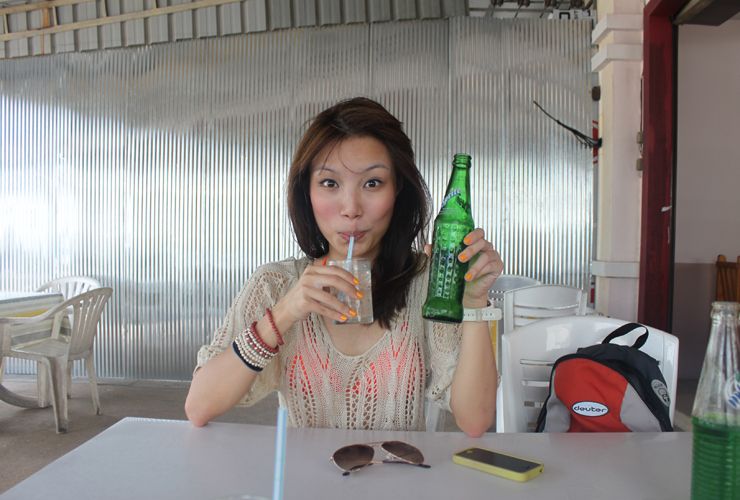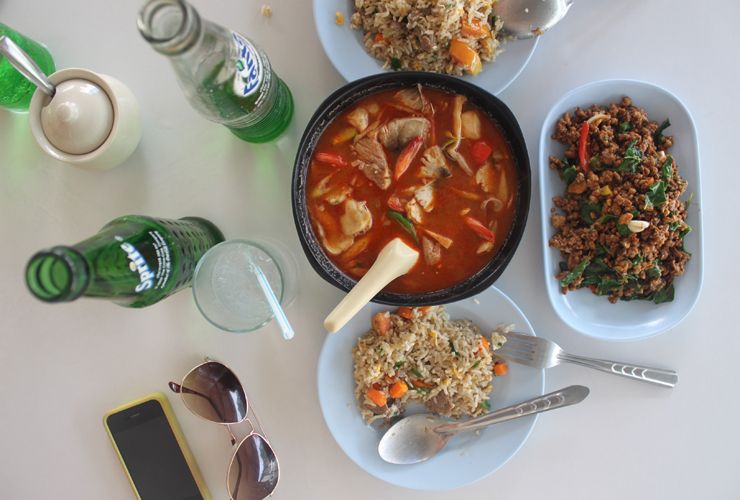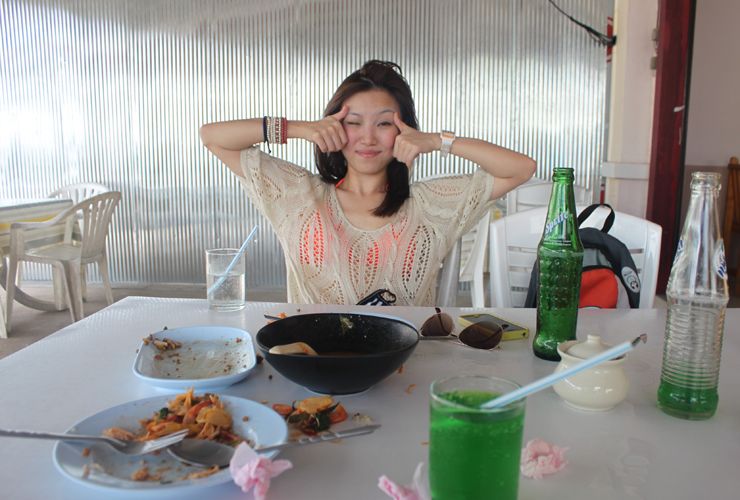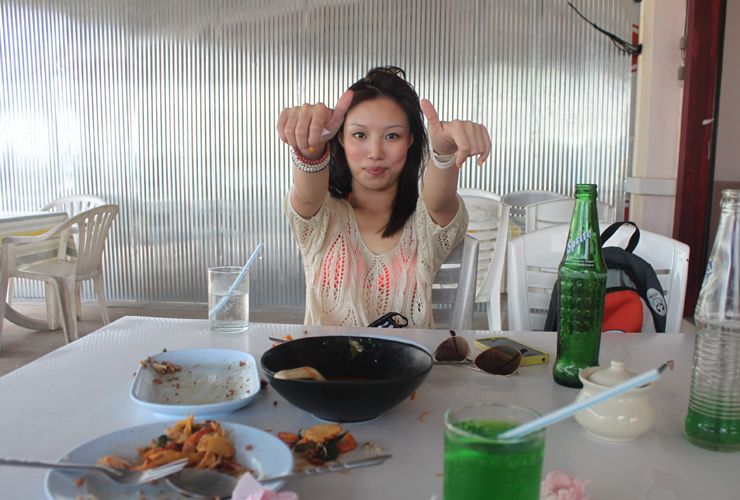 just 230 bhat for all that we ate! (sgd $10)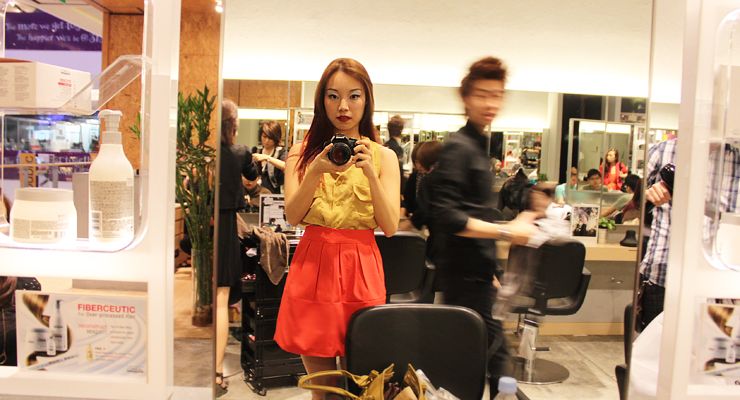 the previous driver was really inconsiderate! left us with barely any petrol to go far.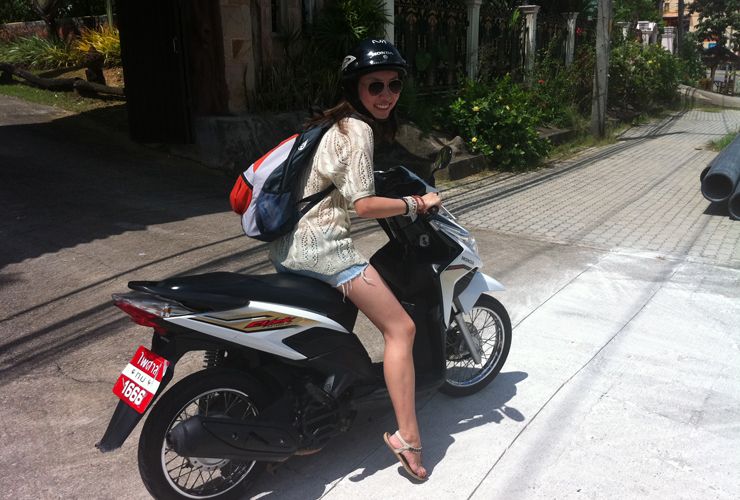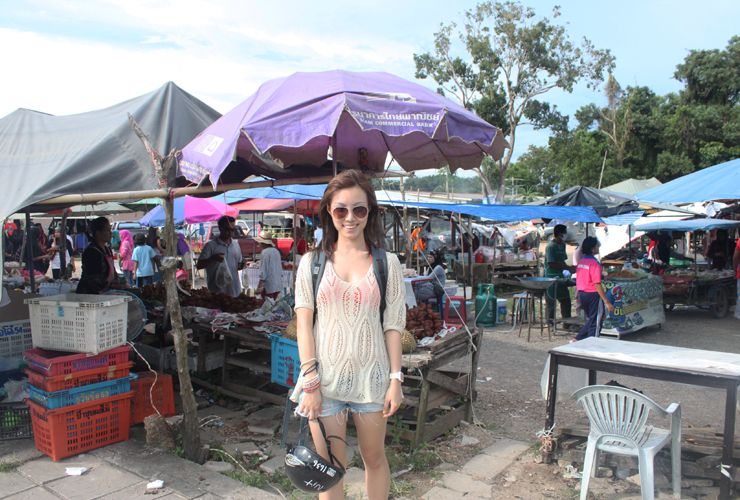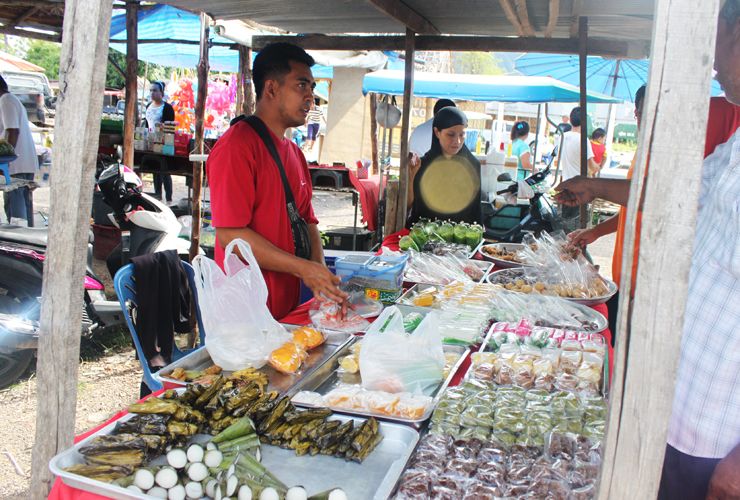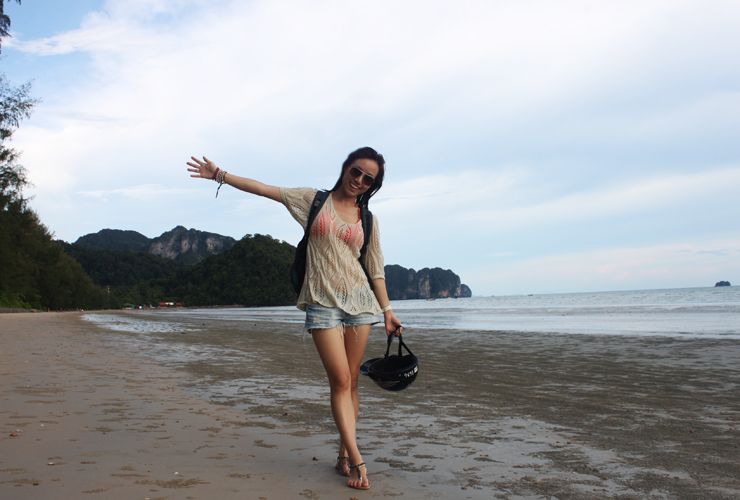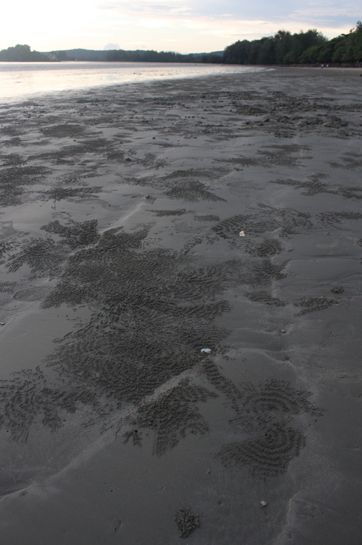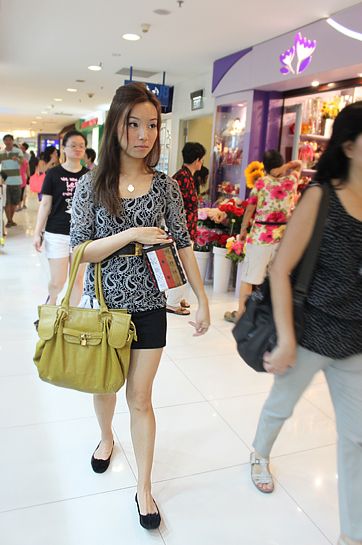 look at the art of the crabs.

sand rolled into balls by the crabs!! amazing. look like pepper balls!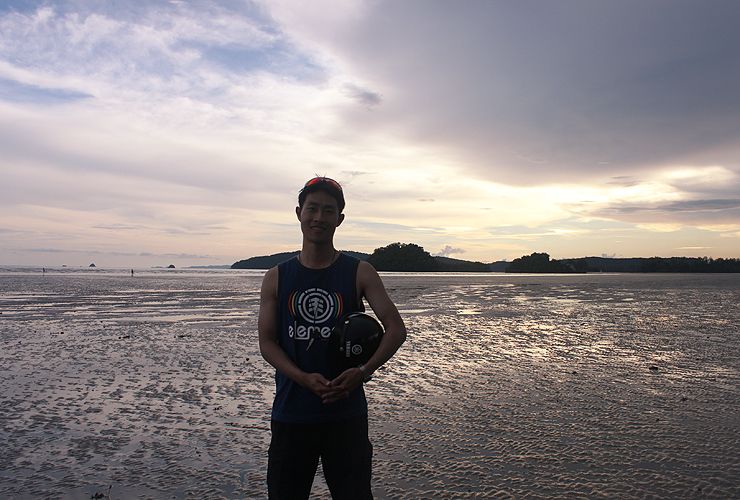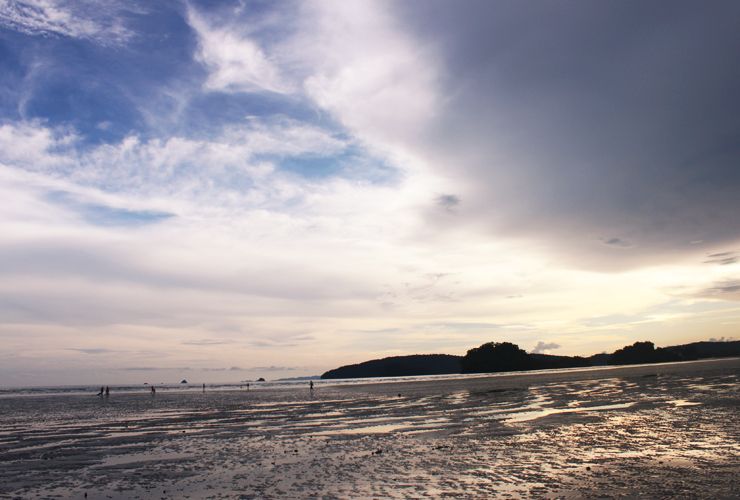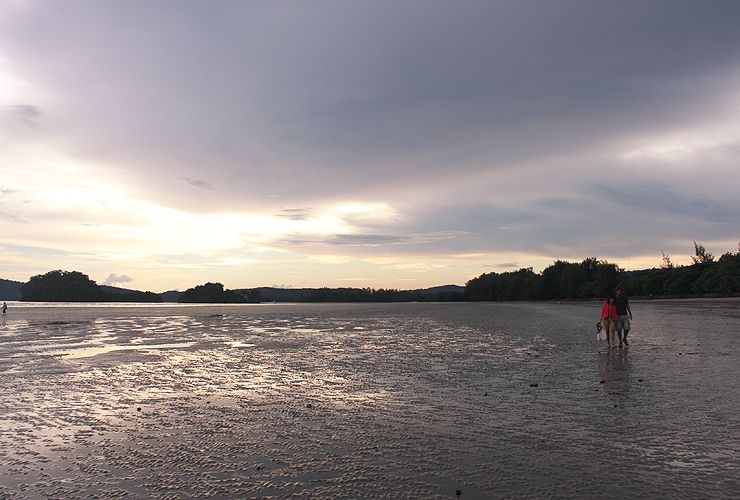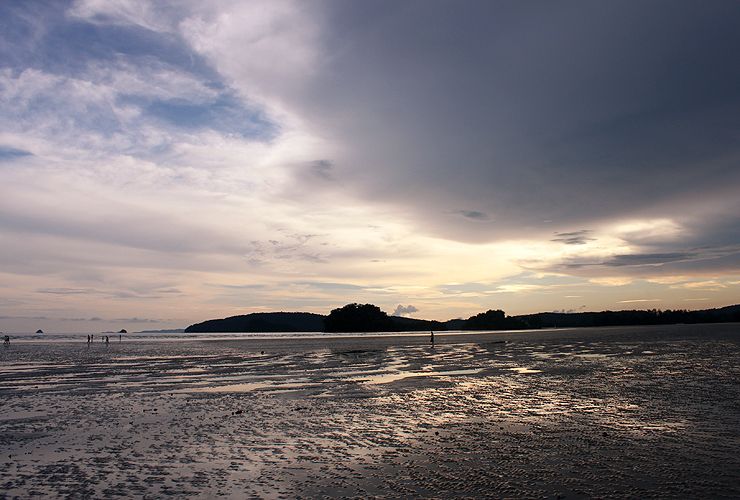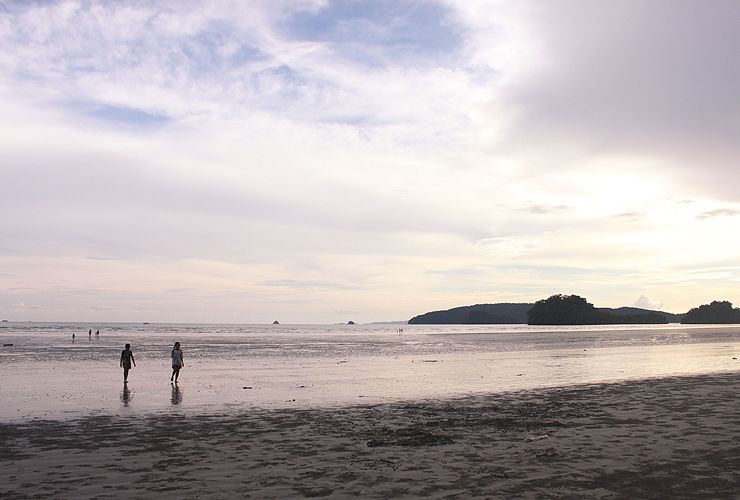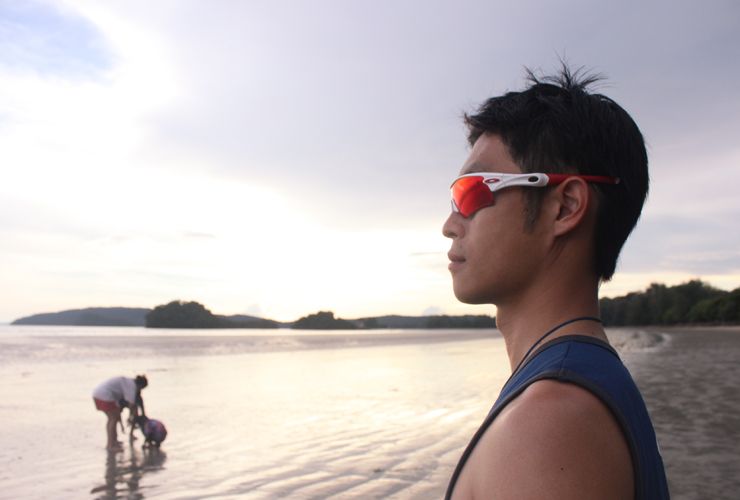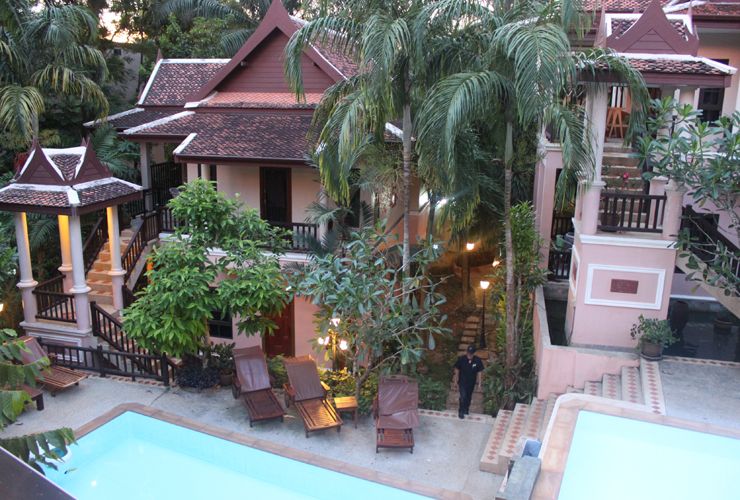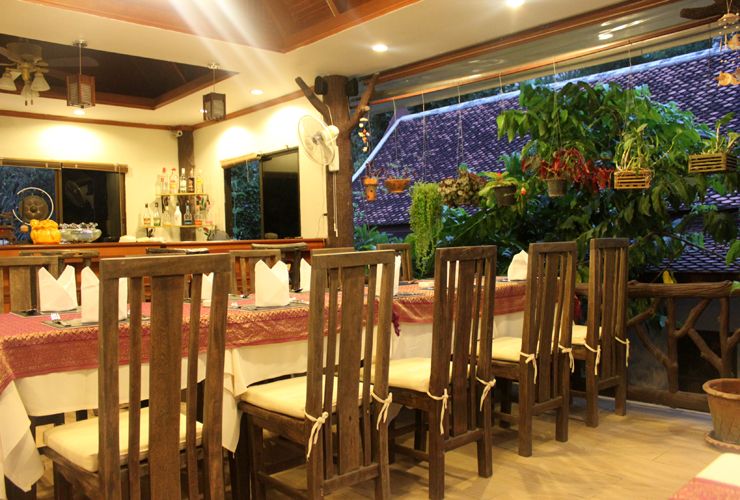 The resort offered us complimentary dinner because we had a three day straight stay with them!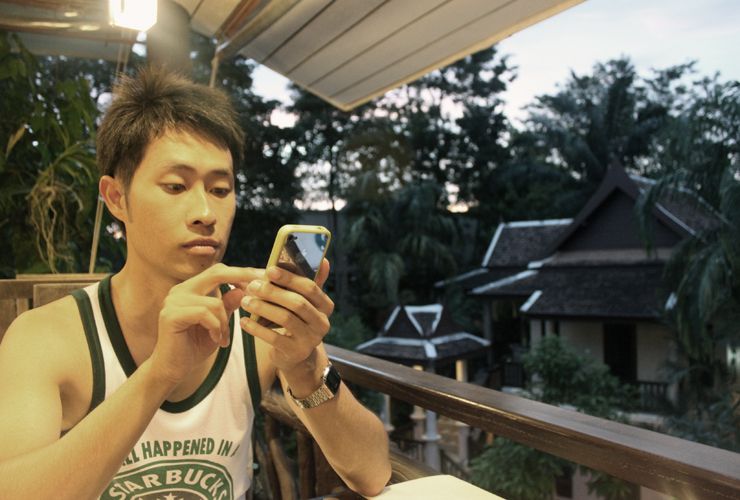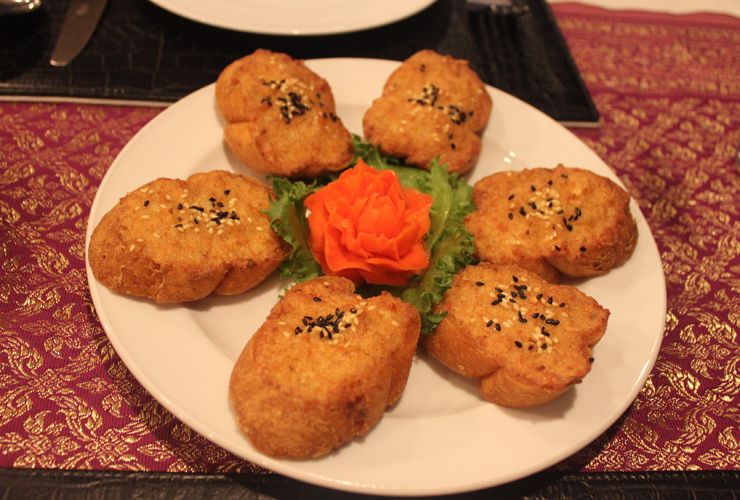 first round of dinner by the resort, and second round at a restaurant! gluttons us.