26
September
TWENTYTWELVE
0209 HRS
*WAVES*
I'm back from Myanmar yesterday and was there for a good whole 4 days.
Went there for a shoot and it was a commercial shoot for one of the banks there – KBZ Bank. Was told that the shots will be on posters, brochures etc and I seriously can't wait to see how the pictures will turn out. Kudos to the professional photographer, Lin Tun from Leopard Photography and the crew from KBZ Bank, the photoshoot was a breeze. Of course, not forgetting dearest Nang for giving me the opportunity ;)
It was my first overseas photoshoot and definitely one to be remembered. It's a pity I couldn't stay there longer to tour around Burma, and I'm hoping to head back sometime in the near future to tour around and visit their famous Pagoda at least heh. Anyway, sneak pictures for now and will be back for more ;)

Flew up on Sunday via Myanmar Airline International (MAI) and so glad to finally met up with Nang. Haven't seen her since our Uni graduation!

On set.
Some pictures taken from Nang.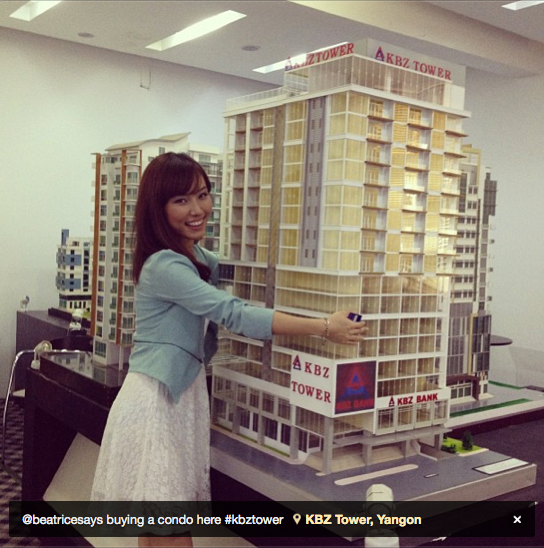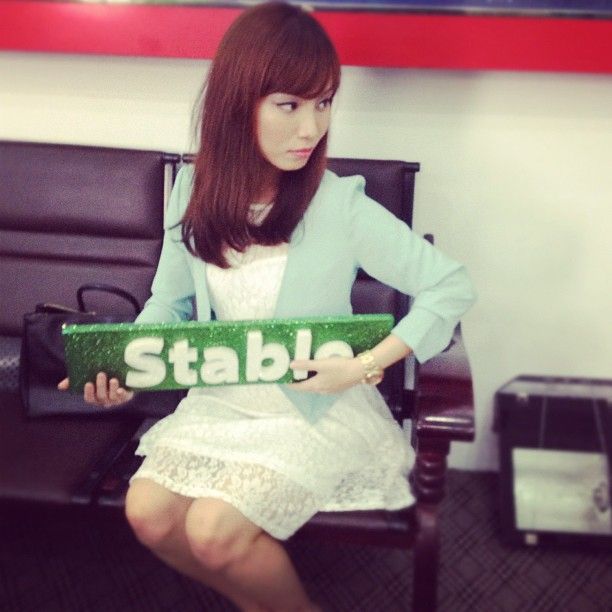 Goofing around during shoot. Heh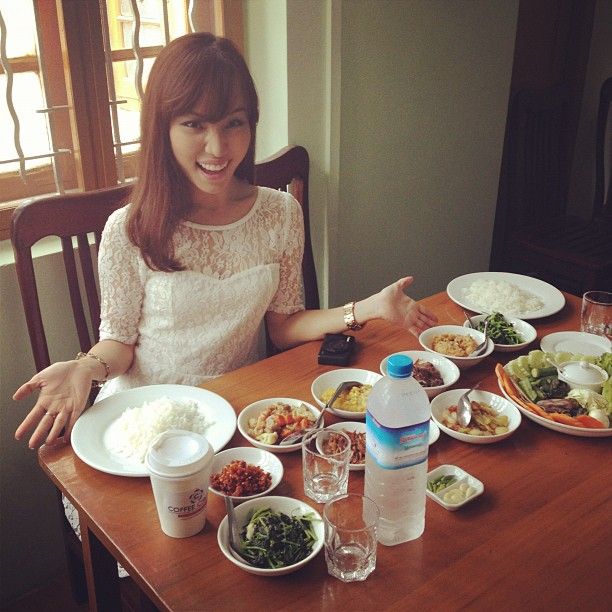 First time trying Burmese food and am in love with it! Anyone knows where has good Burmese food in Singapore?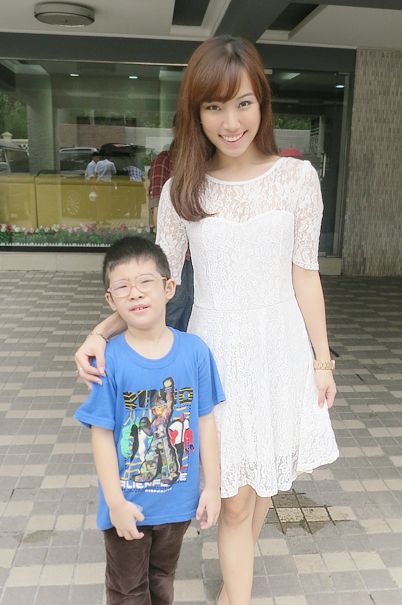 Wore a white classic lace dress from Pearlavish for one of the shoot scenes.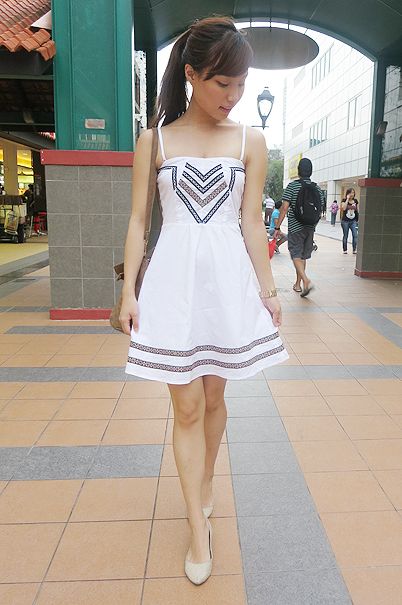 A bohemian styled flare dress from Pearlavish, love the sew-on details ;)
***
skoob, skoob…. skoob. I like the name, the way it sounds (I pronounced it as 'scoop'), the wordings and I thought it was brilliant that it's named skoob.
skoob is basically 'books' spelled backwards and I personally thought it's simple (written & sounding), clear cut and creative at the same time. No prizes for guessing what does skoob do, because it's pretty self-explanatory with their logo shown above and yeapado, it's a dedicated website that makes available e-books for people like you and me.
As much as I love owning/reading the physical book, it can be pretty inconvenient at times to bring along books especially when I'm out with small bags like a clutch or just a pouch. Furthermore, most books are available in probably one size/cover and it can be pretty bulky (imagine those hard cover big ones) to bring along for outings given that one of the best times to read is when we are on our way travelling.
I've grown to love reading e-books since a couple of months back, all thanks to the the big toys like IPad, Blackberry Playbook and of course, not forgetting IPhone / Samsung S3 which most people are carrying these days. The e-books are simply easy to access, no need to cater for an extra space in our bags (And especially for guys who love to read! You guys don't exactly carry bags, and you have to admit that the phone is your best library.) and what I like most is that you can easily bookmark those pages, highlight words that you don't know (and check them up) etc. All these simply make reading/learning fuss-free and the only fallback I could think of is the draining of battery of the devices (but that can be easily solved with a portable charger – still lighter than a physical book).
So talking about e-books, you might be wondering where are the sources, OR you might already have your own sources but I think our very own local e-book store, skoob, is worth sharing. To make things easier to read, I've summed in up in point forms why skoob is a good choice for e-books.

1. CLEAR CATEGORIZATION OF E-BOOKS
Once I entered skoob's website, I was immediately brought to attention the different categories of the e-books – Bestsellers, New Releases, In the Limelight, Hot Picks. Thoughtful of them to segment the e-books accordingly, and these are just the categories that we would love to visit for a person browsing for books to buy, don't we?!



So instinctively, I checked out the Bestsellers first and it was pretty obvious to me which is the most talk-about book in the market right now. Once again, no prizes for guessing it right!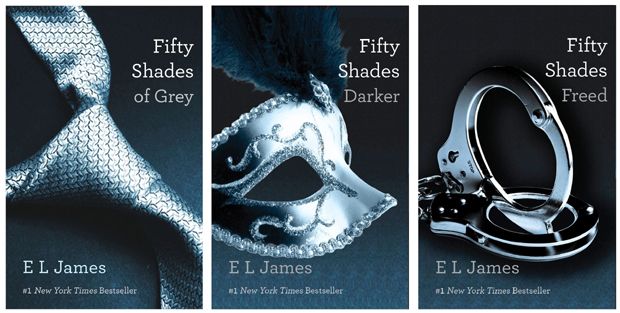 Fifty Shades of Grey by E L James. I've heard SO much about this book from random friends (and even friends who don't usually read at all) and there must be something really interesting about book. So it being the best-selling book in the market right now, it took only seconds to find the triology books (Fifty Shades of Grey/Darker/Freed) on skoob when I first visited the website. Having no clue what the book is about, I was surprised to find out that I managed to get a good preview of the first book. Realised later on that skoob has this 10% preview for ALL its books and that's a really generous move I must say. Cheers to skoob for that.
Anyway, It didn't take too long to discover what's different about this novel and I hope I'm not too slow because I've just downloaded the triology via skoob's website , and I'm going to start reading the first book later! *grin* Based on Wiki, this series sets the record of the fastest selling book of all time, surpassing JK Rowling which is certainly quite a deal, and definitely a book that should not be missed. Download the free sample on skoob for a sneak preview, and then if you are hooked, purchase it! It is so much cheaper (up to more than 50% savings) to buy on skoob than other channels.
I did a lil googling around because I heard that various celebrities tried reading out loud the book's content and it was way hilarious. One such was Ellen DeGeneres's version – totally cracked me up!

On the other hand, skoob has a way extensive collection of e-books and here're some that you might be interested in:


If you find The Secret by Rhonda Byrne familiar, you probably have read Xiaxue aka Wendy's entry.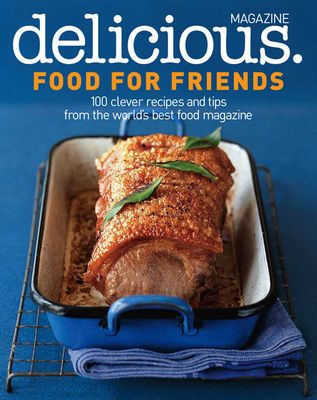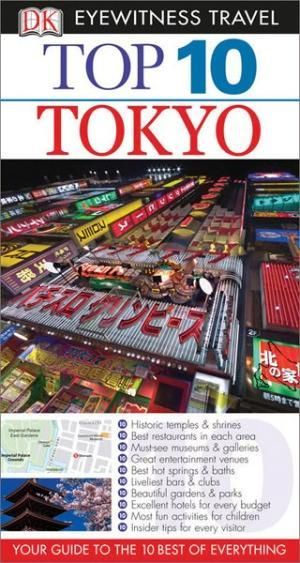 Not just novels, you can get all kinds of e-books at skoob as well.
2) GENERALLY CHEAPER
Yes, one of the important points that you might be enquiring next. I actually got hold of a chart in terms of price comparison and to keep it friendly, I blurred the competitors' name out and you just have to take note of the main part – skoob is generally cheaper than the rest of the e-books retailers. Based on the bestseller and especially for those who are keen to read Fifty Shades of Grey too, you might be interested to know this: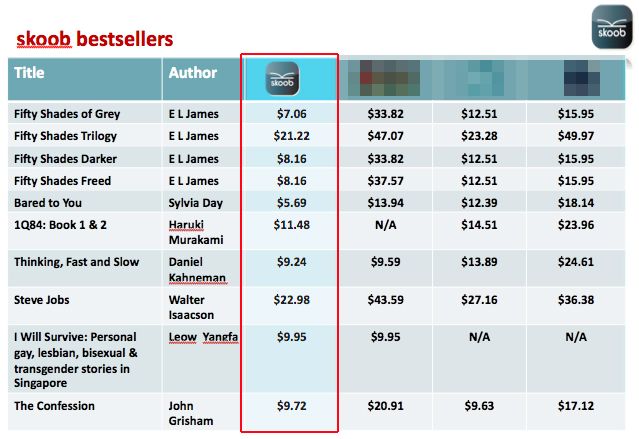 3. FREE BOOKS
One great thing about being a member with skoob is that you get to enjoy the complete free e-books! They do have some that are pretty up-to-date like 'The girl with the dragon tattoo' or 'Eat Pray Love' which I have just downloaded as well. Member is free anyway.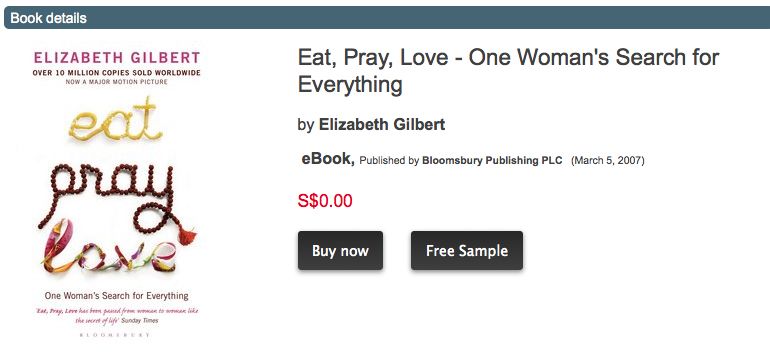 4. READ & WIN
How cool of them to name a member 'skoober'. And guess what's brewing for the top spendng skoober? A SAMSUNG GALAXY NOTE WORTH $848…. COMPLIMENTARY EVERY WEEK!
I've to emphasize, it's a weekly contest! If you are a bookworm, this is a very good chance for you because you simply just do what you like, spend less and read more books, yet you get the chance to walk away with the Samsung Galaxy Note that aids you in your reading even better after. From internal sources, people generally spend about $300 – $400, top skoobers so far spent about $400 average. What's best about this is that it's a fair and transparent contest – you can just enter skoob's website everyday to take a look at the current top skoober's spending (see above)! Tactics or no tactics, you can easily replace the top skoober and be the one.
Another note – Contest cycle starts and end every Saturday, so be sure to make all your purchases before Saturday! To show you how true it is, here are the top spending skoobers for the past weeks.

5. 10% FREE PREVIEW OF BOOKS
Mentioned earlier on but going to list this down here again. Most places have a standardized book preview of the first chapter only, but for skoob, you get to preview the first 10% of the book – which can be about one chapter or slightly more. I thought this is a great aspect of skoob. You know how we always visit the physical bookstore and we wish that we can read more of the book than just the synopsis? And furthermore, some of the books are tightly sealed with plastic wrappers which completely do not allow us to take a read. With skoob, we can conveniently sample all the books that we want anytime. Definitely a highlight of skoob!
6. JUST FOR YOU – $5 E-BOOK VOUCHER
Very kind of skoob to give me this $5 e-book voucher to give to you guys, and you can actually buy a book (and have 'change' even) as I did spot a few which are a mere S$3- S4! With this $5 e-book voucher, you can save quite a bit if you are thinking of purchasing some new releases or bestsellers. No minimum purchase is required for voucher usage too ;)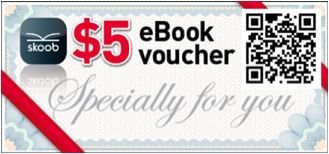 Do note for this $5 e-book voucher:
Scan this QR code or access www.skoobvoucher.com to get your $5 eBook voucher. Upon successful registration vouchers will be sent to your email within 7 days.
7) 10% DISCOUNT FOR SINGTEL USERS
Fortunately, this discount applies to SingTel users only. If you are one, you can pay via an alternative method through their phone bill and enjoy a 10% discount off all purchases.
8 )READ IT ANYWHERE, ANYTIME.
E-books are absolutely convenient and easy to access and anywhere we go (especially on the way to work/meeting/school etc), we can just read it via our phone, tablet etc. What I really like about the idea of e-books is that we don't have to bring those physical (huge) books out, and at anytime, we can choose to read different books – you know how sometimes we read two different books in the same period) etc. Or if you are home and surfing, you can read them on your laptop/desktop too. Just perfect!
**
For starters, I'll definitely urge you to join a skoob member since you get to enjoy Complimentary e-books regardless! You can just feel free to try it out by reading those or just use the sure-receive $5 voucher to get a book you like which costs around that amount. It's only for a limited period, so don't miss this special collaboration skoob has partnered here ;)
On how you can be a skoober, just follow the simple steps below:
1. Register for a FREE skoob account on www.skoob.com.sg. (via computer)
2. Download Free Books/Free Previews or purchase a book on the website. (via computer)
3. Download skoob FREE app on your iOS or Andriod devices, sync your books and you can start reading straight away! (anywhere)
Enjoy, you bookworms! ;)