9
September
TWENTYELEVEN
0109 HRS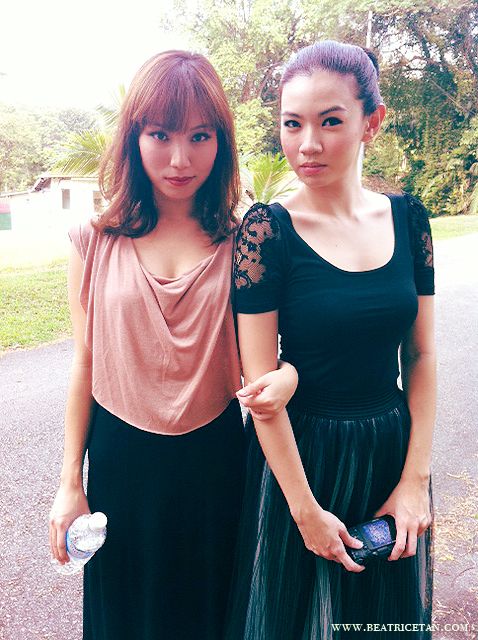 Giving the cooooll loook~
(please ignore the waterbottle hahah)
It was a helluva fun-filled day today at the outdoor shoot with the powerpack LB girls & the privileged three of us, (Constance, Zianna and myself),
to be donning on what's going to be launched in the next upcoming exciting collection!

We went to a secret place and it was kinda freaky but yet something was just very alluring about the place,
despite the countless of mosquito's bites on my legs (UGH! but it seemed like only jie and I got bitten) and our very known Singapore humid weather.
Nonetheless, it was a great time spent with about 10 of us girls, followed by a dinner to celebrate Ginny's birthday at P.S Cafe.
HAPPY BIRTHDAY GINNY! sorry i couldn't stay long, hope you have had great fun!
We took a gazillian behind-the-scenes pictures, and even until my camera was totally outta batt,
but well, the full range of photos are not to be disclosed till then. :p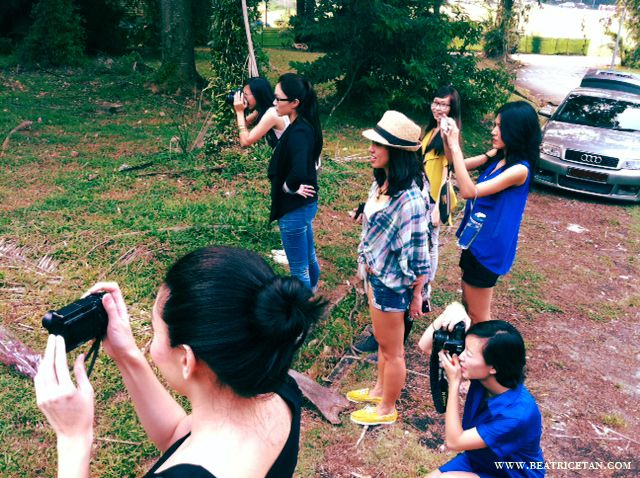 You wouldn't want to miss the behind-the-scenes, and look at the very cooperative paparazi team!! :P
I'm sure the collection will be up soon, so stay tuned!
***
And do you know Salon Vim is having a new campaign up for everyone to participate,
but this time round, it's for a greater reason!
For friends who would like to do something special for your good friends or so,
here's a chance for you to help a friend and at the same time, help the unfortunates. :)
I really do encourage you guys to participate, and I am sure it will be worthwhile!
As what Salon Vim says,
" The world goes around in a cycle and one thing leads to another.
A kind act will continue to go around the world changing lives.
Do you have a friend whom you wish to help?
Let us know."
Salon Vim would like to play a part to give your friend the confidence one would like to have, and hopefully to change her life for the better.
And yes, indeed, Salon Vim hopes to provide YOU & a PLUS-ONE for a complete complimentary hair makeover,
in hopes to give back to the community at the same time.
Here's how you can help with 3 simple steps!

1. 1. Post a photo of you and your dearest friend.
2. 2. Tell us why you would like to help your friend.
(eg, have she always wished to visit a hair salon but do not have the money to do so?
Does she have very low confidence?)
3. 3. Tell us how we can change her life because it is the driving point behind this project.
How to win & what will you get!
No votes are required, and Salon Vim will choose the winning entry whose plight/story touches them the most.
So start typing away, tell us and help us touch lives with a heart for everyone!
Check back at their FACEBOOK for more details!
***
On a side note, the Lancome video is out!
Vel, Alexa, Carrie and myself were being interviewed during the Lancome Visionnaire Event,
and check out what we have to say about Lancome's latest creation, the Visionnaire, that helps re-create perfect skin,
by reducing your pores and wrinkles.
you can see the video HERE.
***


Here're the new OOTD!

*Am a huge fan of anything-boho, and here's one of my favourite boho tops in the wardrobe- Countryside Blouse in Vanilla White by ClarityCloset!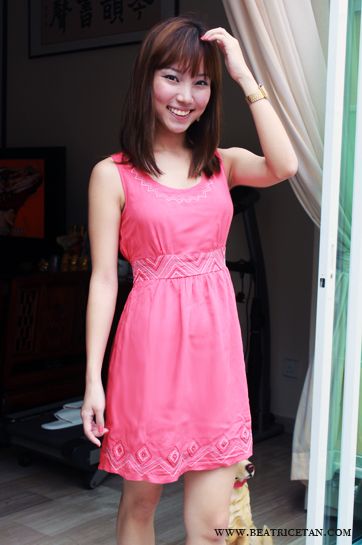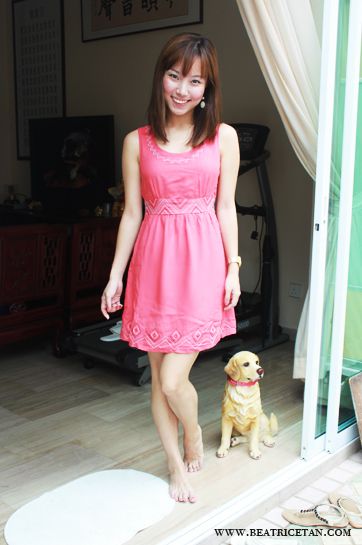 *Nothing can go wrong with a this Embroidery Dress in Coral Delight by ClarityCloset,
it's effortless pretty with its embroideries and definitely a great colour to go with!