24
July
TWENTYTWELVE
1007 HRS
SPONSORED POST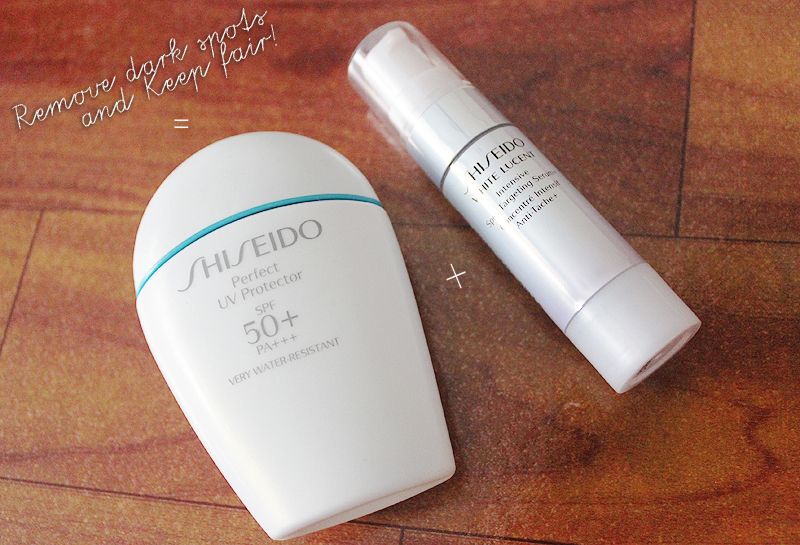 (Do note that the Serum above is of trial size)
Been told that I have really uneven skin tone, and the my skin has patches of dark spots here and there. Feel pretty frustrated at times because I try not to put full on make up as often as I can, but many a time, foundation might be needed to cover the unevenness of the skin. I suppose there's only one solution to this and it is to diligently put on Sunblock and use Whitening products – Eg. Shiseido White Lucent Range, results will probably show after a couple of months at least.
But if you aren't too concerned about whitening but more on correcting the uneven patches or spots, you might want to consider getting these two items will do instead!
Was told that using these two products together will make the serum work better for your skin because it prevents new dark spots from forming. Will personally try it and let's hope within a few months down the road, you can spot me with clearer, brighter skin! Hee ;)
***
Recently I had a meet up with my Uni mates and we planned for a bowling session to spice things up a lil. The last time I bowl-ed must be eons ago because I seriously can't remember when was it and am pretty sure it wasn't within the recent few years.
We had dinner at Sunset Grill & Pub and you probably find it very familiar because it's known for it's Spicy Buffalo Wings – which you can request on the level of spicyness. Went googling for my first visit and realised that my first visit there was a good 2 years back. I remember that I didn't find the food good and after going back this time, I still feel the same way. Everything was still the same (No GST charged). except that they shifted to a new location now.
Nothing fanciful about the place there apart from the customizable degree of spicyness for its buffalo wings. But in my personal opinion, spicyness is one thing, but seasoning cum taste is another. Well, wouldn't go back anytime soon for food unless it's for a spicy-intake challenge – Which I guess that's one the reasons why people are interested to visit the place too!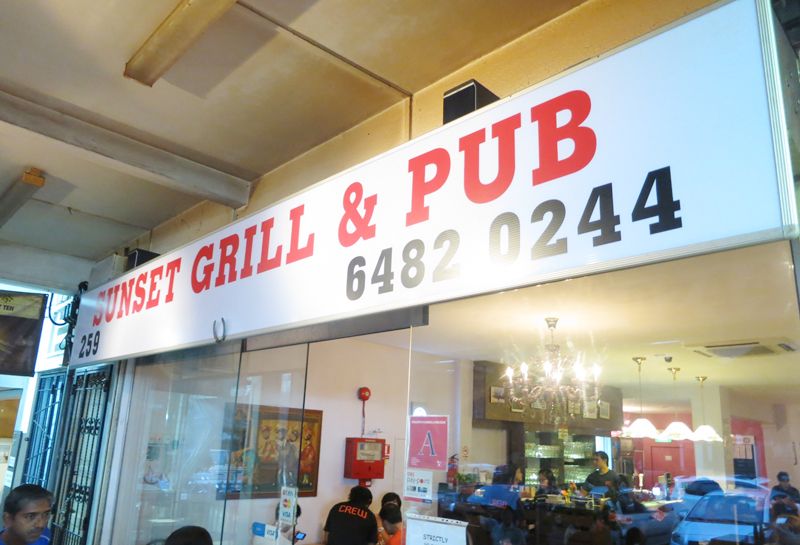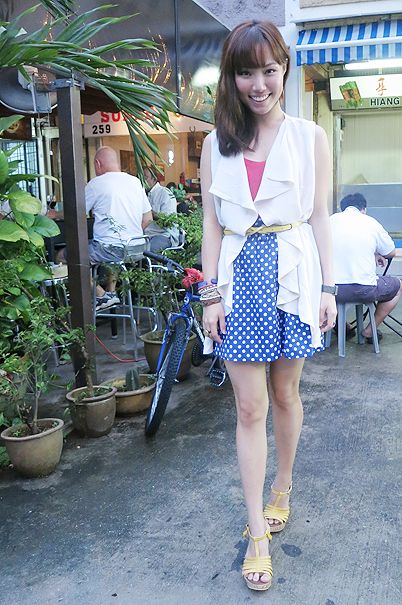 #OOTD: Wore a reversible skirt from FlyMeToParis and on the polka dot prints side. The other side is in a pretty coral shade, and quality is excellent for this piece ;)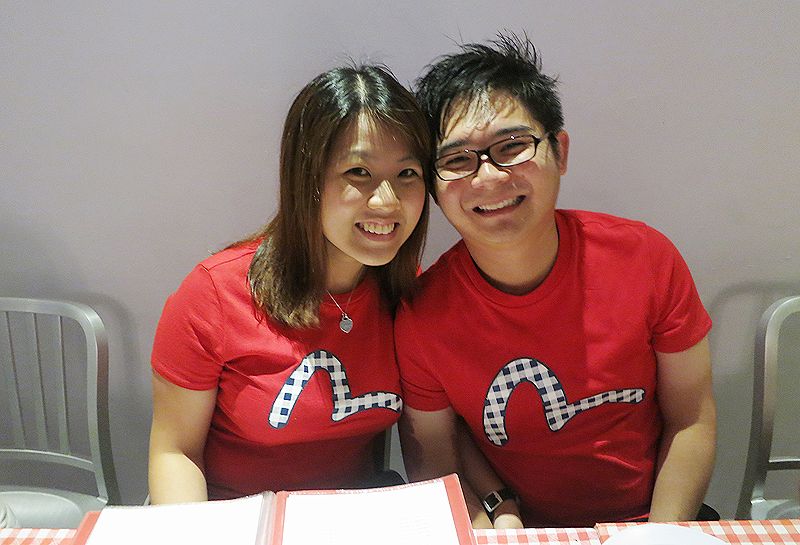 The cutest couple, they even wore couple shirts out!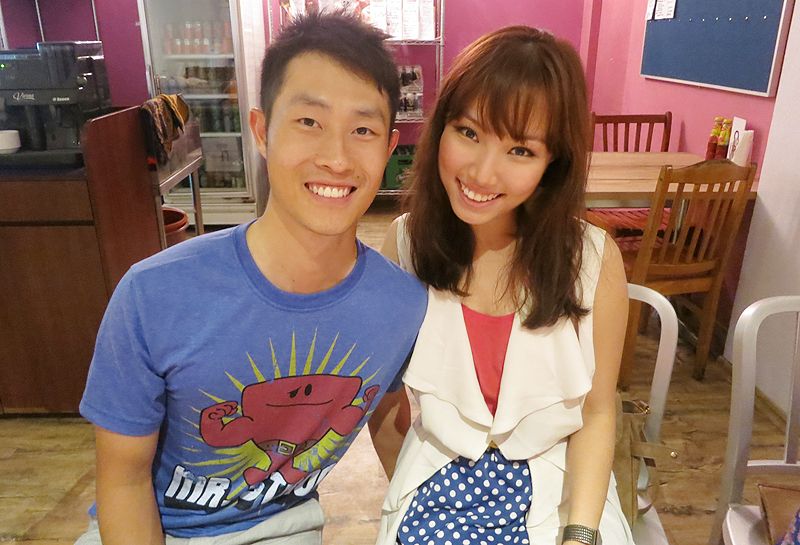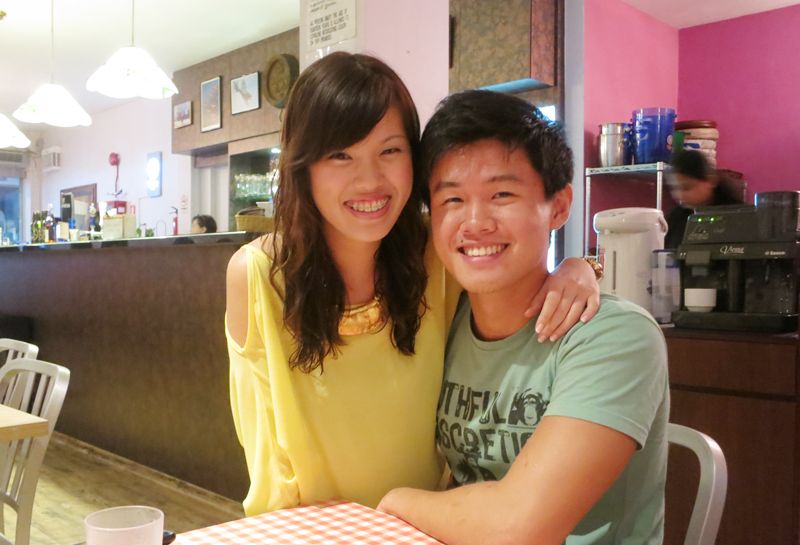 One of the joy bringers ;)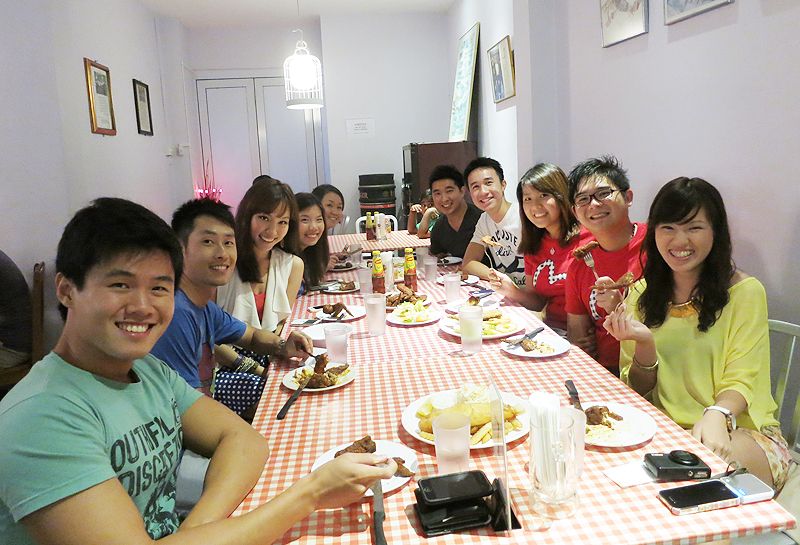 The Uni mates who I really enjoy hanging out with. It's ALWAYS full of laughter and fun. <3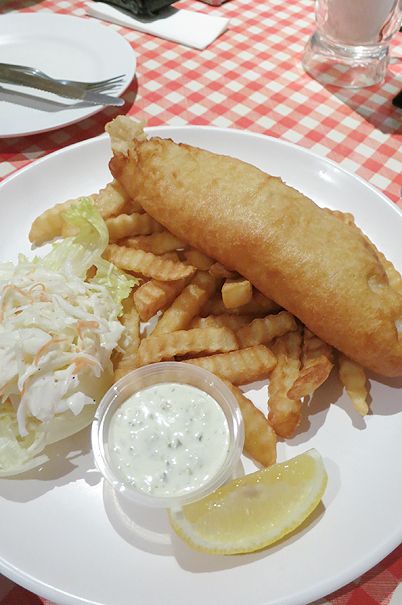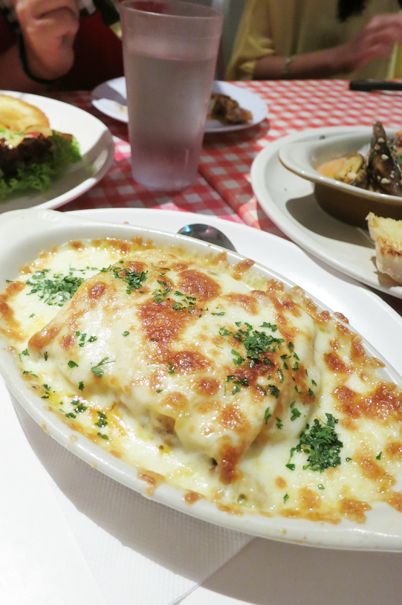 We tried Level One & Level 5 (the higher the number, the more spicy they are). But we all agreed that there wasn't much difference in the spicyness during this visit.

SUNSET GRILL & PUB
259 Jalan Kayu
Singapore 799488
Tel: 64820244
*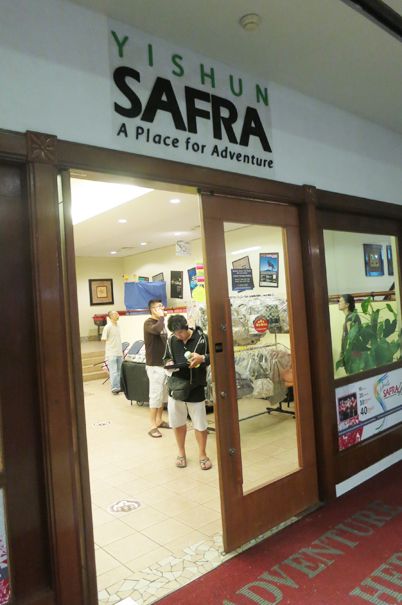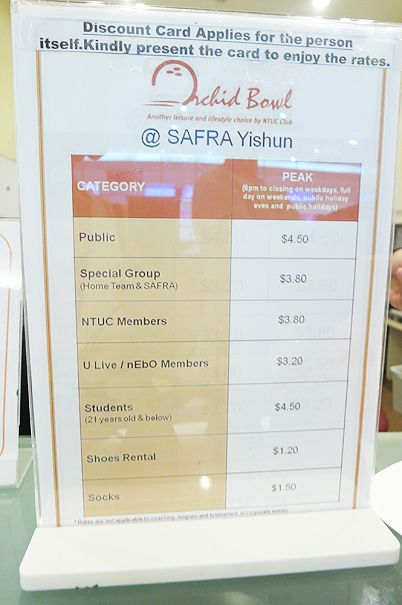 Can't believe Eugene & Sandy (the couple in red) came out with a friendly 'betting' system. They suggested that with money involve, we will unleash our potential (and competitiveness) and it will make things exciting. Geez.
So we divided the entire group into two by drawing lots and named the teams "Cherry" & "Blossom" respectively. Came out with a first bet of $5 each and placed into a box, where the teams battled against each other to see which is the winning team. And rather amused by the 'longkang' penalty rule – which we had to donate a $1 into the box if the ball rolls into the 'drain' twice in a row. Pretty exciting and hilarious I must say, but it was all fair and square for sure.
Had two whole games and both team won so we were quits. I even received back $7 at the end of the day as winnings!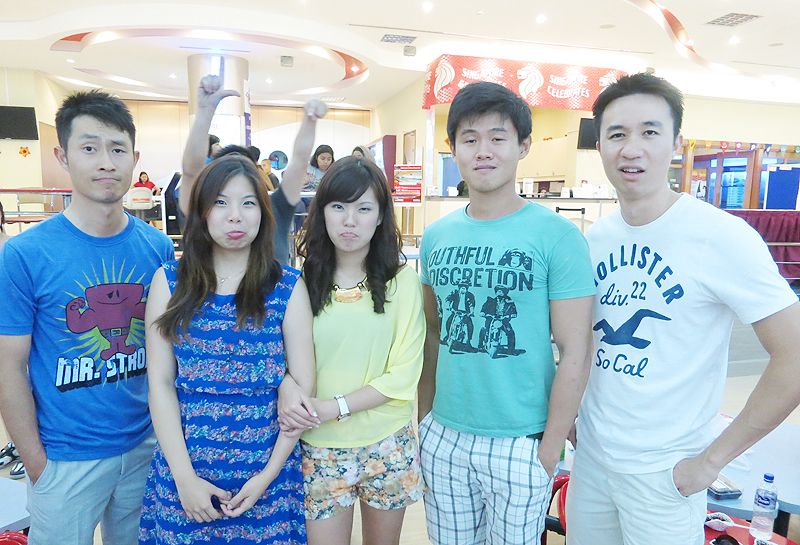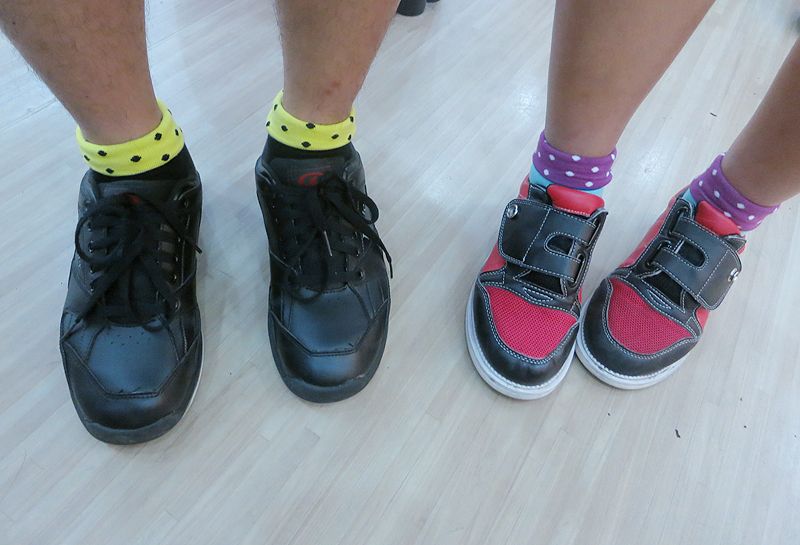 The cutest couple even brought matching socks to go along with their shoes!
You can guess which team is Cherry and which is Blossom below: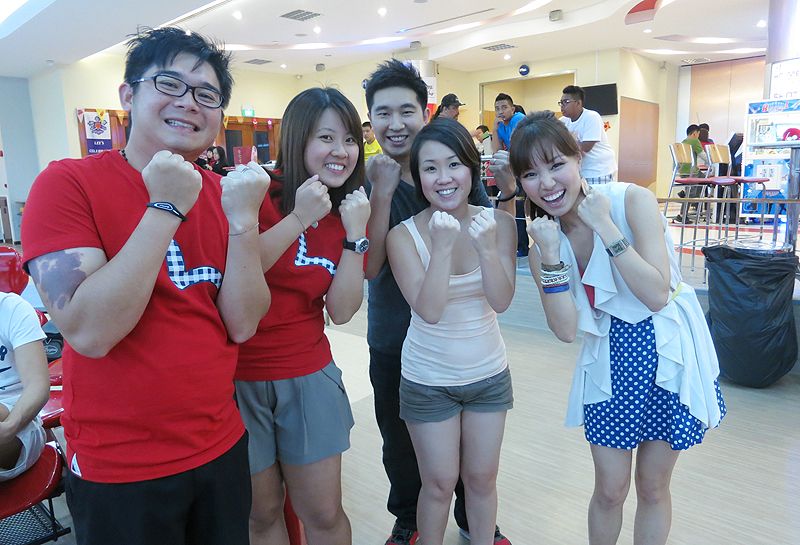 Oh yes, I brought along some desserts for the bowling night too. ;)
Got to know about an online bakery named FluffyBakes that sells cupcakes & brownies, and they were so generous to send me 3 boxes of delights – Mocha Chocolate Cupcakes, Double Chocolate with Cream Cheese Frosting & Fudgy Chewy Brownies. I'm actually quite particular about cupcakes because I'm a huge fan of them, never enough and always on the lookout for tasty ones (especially Red Velvet Cupcakes, still on the lookout for good ones. Please introduce if you have any!). And I do think that these cupcakes from FluffyBakes were truly delicious! Not just my personal opinion, the girls love them too.
What's even more surprising was that a couple of the guys couldn't stop munching on them, and I still vividly remember Kevin's reaction (the guy in white shirt in the group's photo) when he bit into the brownie. There was an immediate 'oh-i'm-in-heaven'' look and it was SO convincing already. Hee.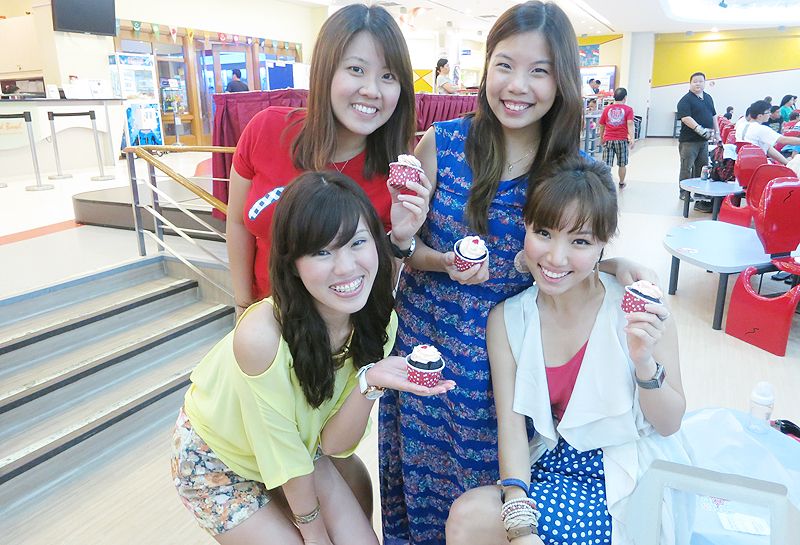 My favourite would be this, the Double Chocolate with Cream Cheese, partly because I love Chocolate and I love anything-Cheese. In fact, the two other flavours are on par and equally good, especially the brownies.
Just take a look at the inside of the cupcake below. It comes with double chocolate fillings, and every mouth is soft, moist and incredibly rich in cocoa taste. Like it that it's not overly sweet too. What's really awesome about their chocolate cupcakes is that they are indeed moist and 'black'. Reason why I'm using the word 'black' because they are literally black and that shows they are extremely generous with the chocolate! In fact, I love my chocolate desserts as dark as shade as possible and it seems to hit the spot ALL the time – Ultra Chocolately, me likey. <3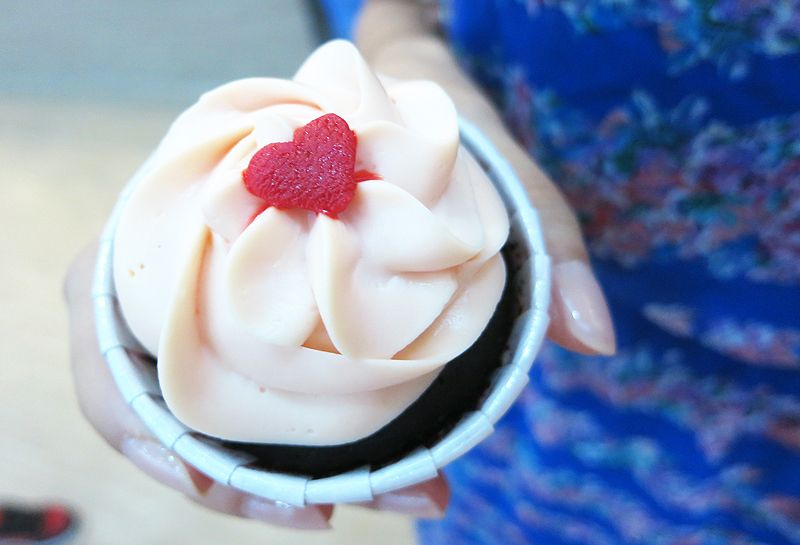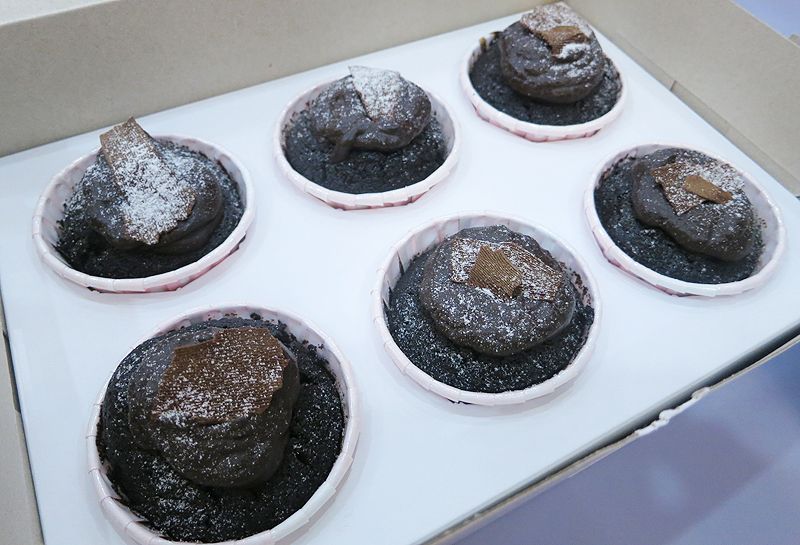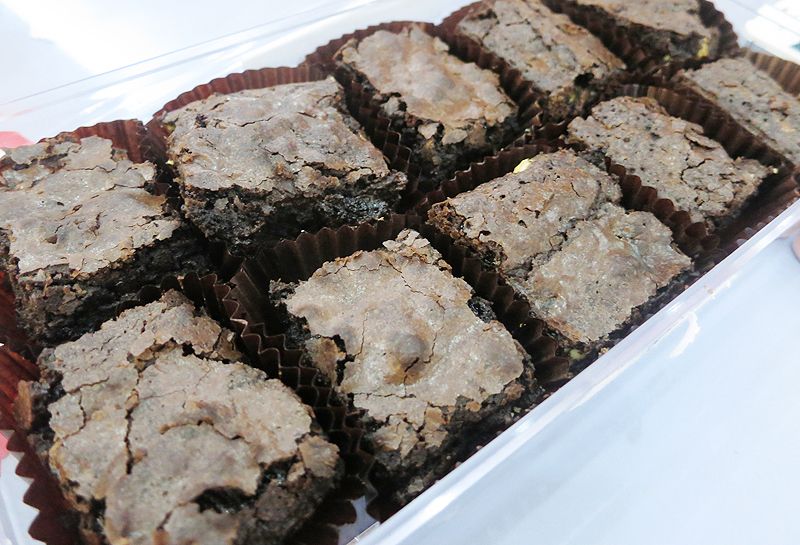 Everyone loves the brownies except for Selene, whom thinks that it's a tad too sweet. I personally thought they were heavenly and would recommend that you try this too. Chewy, fudgy and very rich in cocoa taste. Am craving for it just by looking at it now!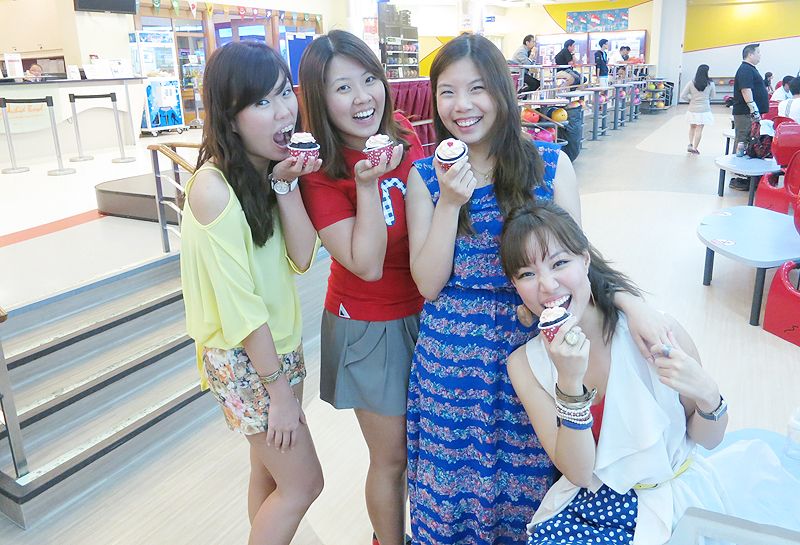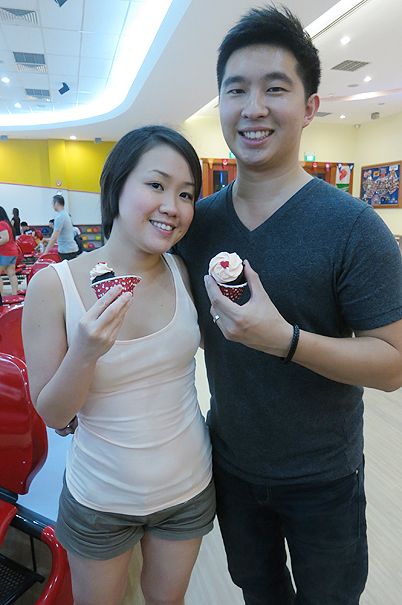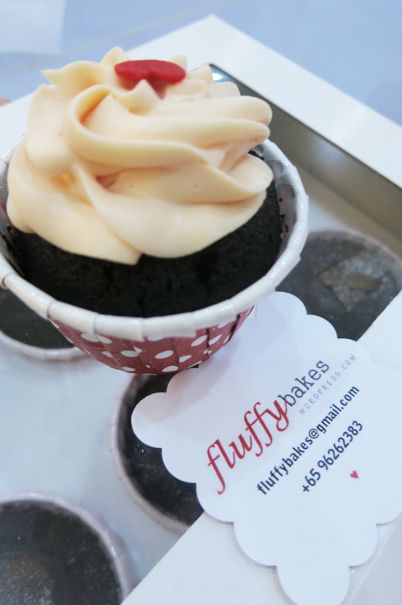 Thank you FluffyBakes for the tasty cupcakes & brownies. They were absolutely delectable and I'll be back to order more in the near future (their Nutty Choco & Strawberry Cream Cheese Cupcakes will be next). Would be an ideal snack to bring for potluck, events, birthdays or even for personal consumption. Do contact them at fluffybakes@gmail.com or +65 96262383 for orders if you are interested to give them a try. ;)
***
Met up with the girlfriends last week once again for an afternoon out last Friday. Quite amazing how the years of friendship flew by and these two girls are also part of my treasured gang. And guess what? We actually named ourselves the STB (not Singapore Tourism Board but it's Selene, Tricia & Beatrice) back in the Polytechnic Days and it's amusing yet very heartwarming each time I hear it. Love you girls!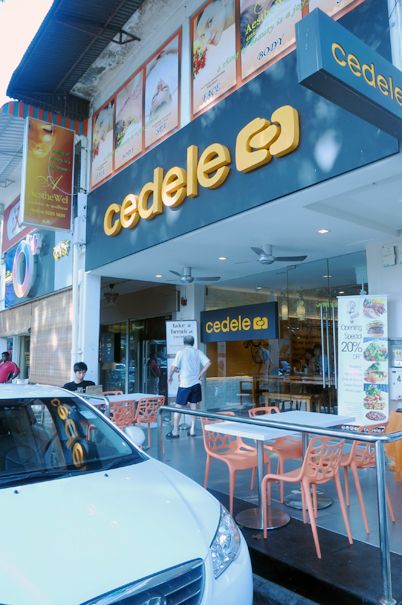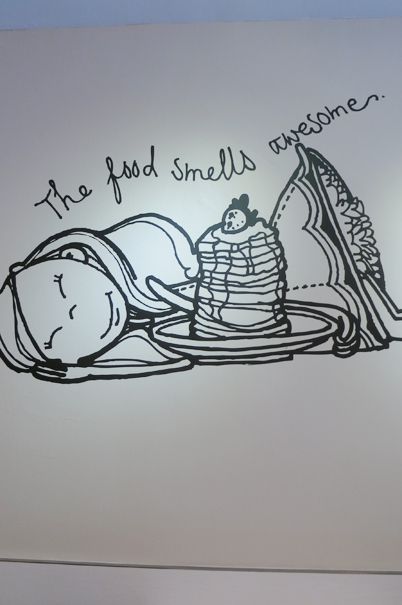 Tea-break at the newly opened Cedele @ Serangoon Gardens.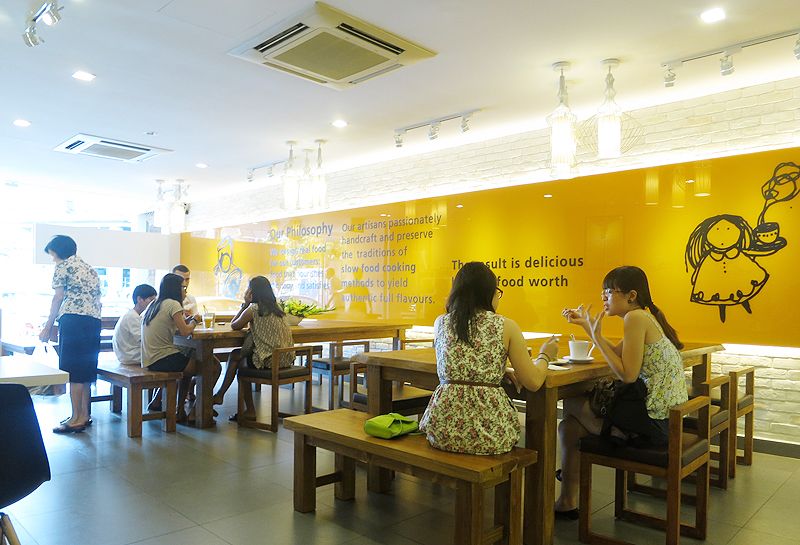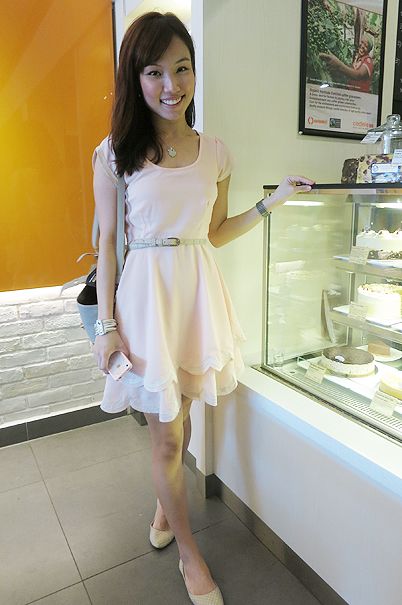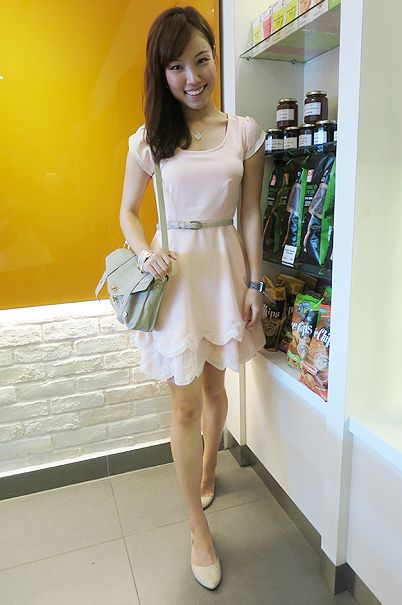 #OOTD: A sweet pink dress from FlyMeToParis for the afternoon. A dress specially designed for the bridesmaid series but can be worn for work or outdoors too! If you like dresses with unique designs, you might want to check this out, especially with its unique layered-scallop details. (;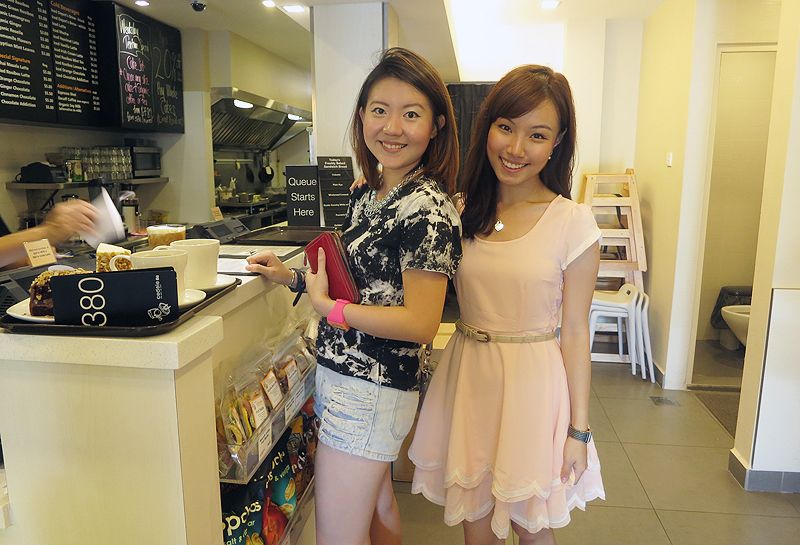 My favourite cake from Cedele at the bottom right – The banana chocolate cake. I'll never get enough of this!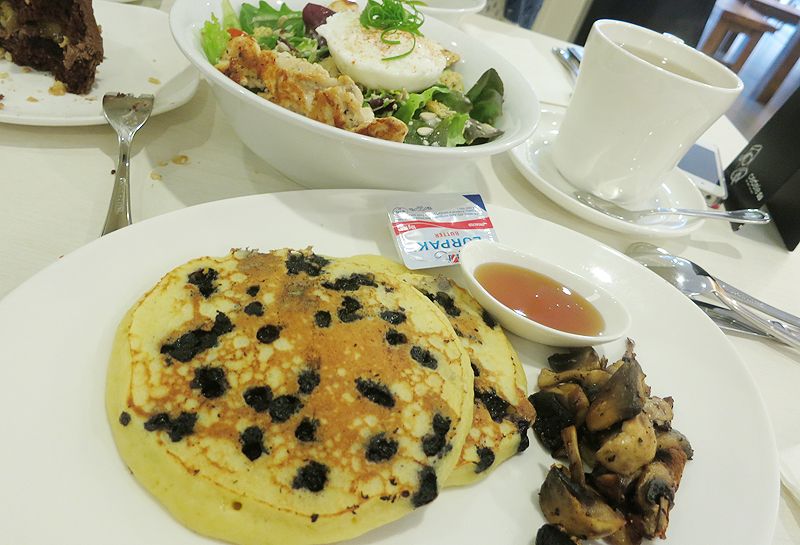 The blueberry pancakes was so disappointing though. );

Cesear salad was average, except that it's more on the healthy side with healthy ingredients & minimal sauce.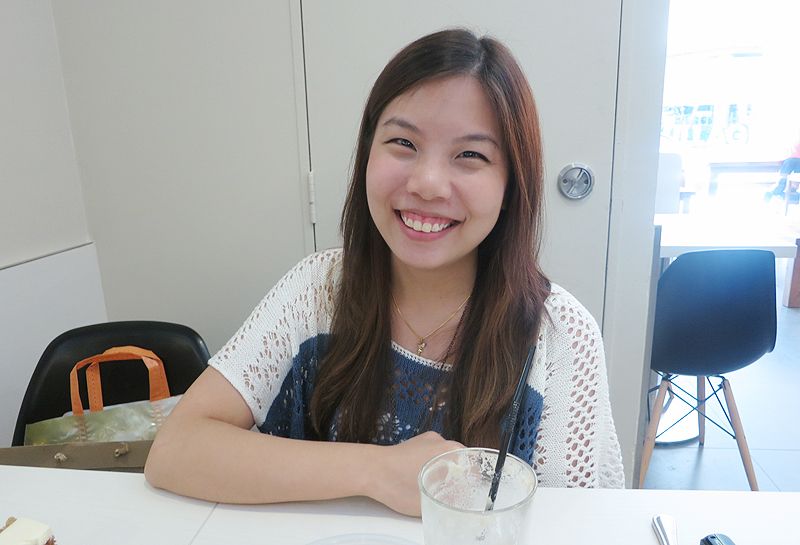 CEDELE
4 Maju Avenue
Tel: (65) 6281 4283
Fax: (65) 6281 4809
Opening hours:
Sun – Thur & PH: 8:00am – 10:00pm
Fri – Sat & Eve of PH: 8:00am – 10:30pm