(Sponsored Post)
I've always been looking out for skincare products that focus on whitening and recently, I was introduced to Estee Lauder's Crescent White Full Cycle Brightening Range and was told that this range is specifically created for Asian women, working in sync with skin's natural circadian rhythm for fairer, brighter complexion.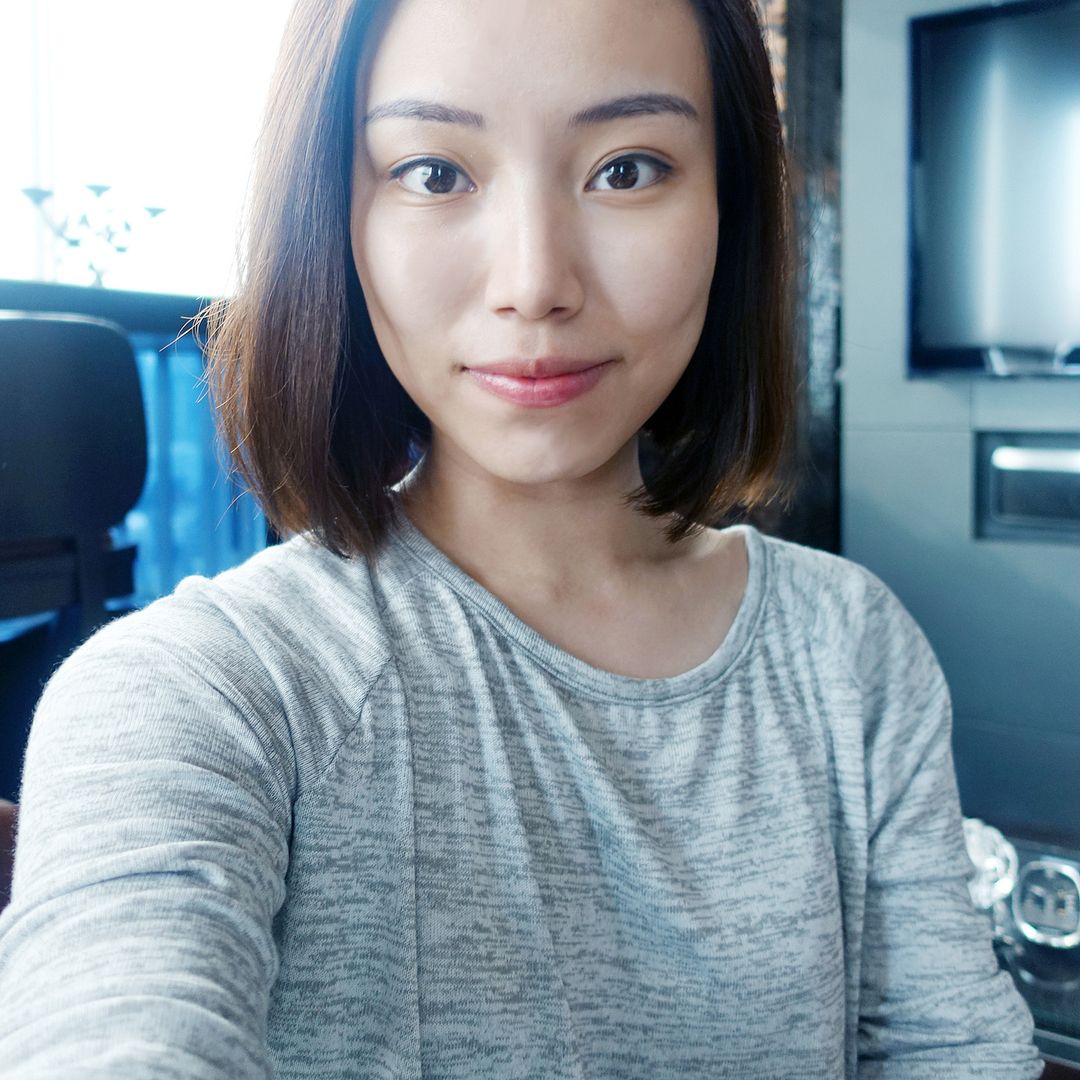 I was rather drawn towards the fact that this range has been tested on Asian women as I personally felt that there is a difference between Asians and Caucasians' skin type. To name a few that I came to understand from this online article:
1. Asians tend to have a thicker and denser dermal layer of the skin and there is a higher concentration of collagen.
2. Asians have a more compact epidermis (top layer of skin) which tends to reduce the absorption of skincare substances when applied to the skin. This probably explains why Asians pile on more potent potions and have developed at least a 5-step skincare.
3. Asians have darker skin than Caucasians. Asians tend to produce more melanin which tends to be distributed more towards the surface of the skin, thus the darker skin.
4. Asian skin tends to tan more and burn less, which means chronic UV exposure tends to produce more pigmentation-related problems for Asians.
5. Asian skin responds differently to trauma (physical, surgical, chemical or light). They tend to produce more post-inflammatory/traumatic hyperpigmentation, which leaves patchy brown marks on the site of skin injury and this does not resolve easily.
6. Asians have a higher rate of unsightly scars, e.g. keloid and hypertrophic scars.
Source: http://www.thebestbeautyblog.com/asian-beauty-what-is-asian-skin-and-how-does-it-compare-to-caucasian-skin/#sthash.7Z095UoD.4rt60rsy.dpbs
This Crescent White Full Cycle Brightening Collection comprises of 6 skincare products and 1 powder foundation:
1. Cleanser
2. Moisture Treatment Lotion
3. Spot Correcting Essence
4. Moisture Creme
5. UV Protector SPF50/PA++++
6. BB Creme SPF50/PA++++ & Brightening Balm and Brightening Powder Makeup SPF25.
Through research, I also found out that hyperpigmentation is impacted by the skin's own day/night cycle. Exposure to environmental assaults during the day can trigger melanin production at night. Hence, that's how a lot of us developed uneven skin tone and pigmentation surfaced as we age.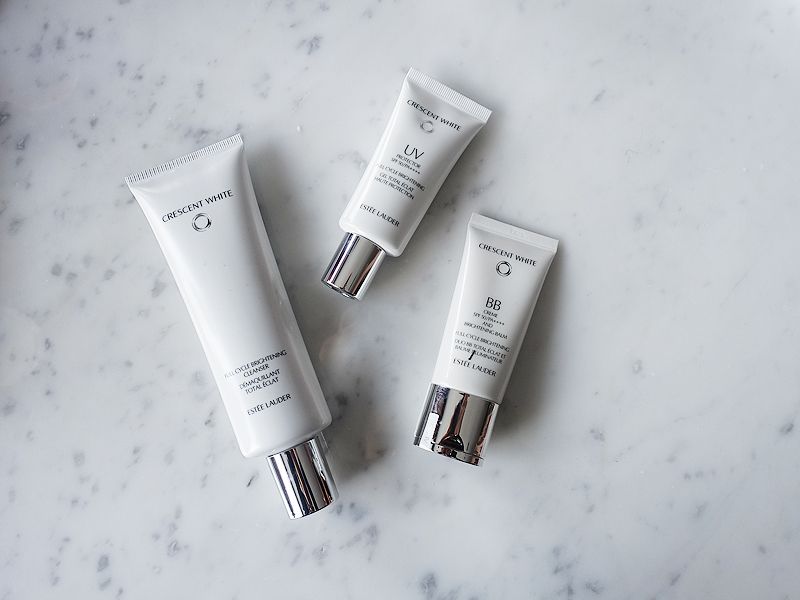 HIGHLIGHTS OF CRESCENT WHITE FULL CYCLE BRIGHTENING COLLECTION
1. The products are scented with a floral fragrance developed in Asia
2. Naturally derived botanicals work with your skin's own daily cycle to promote the skin's ability to self-brighten and repair.
3. A 24-hour brightening system which is gentle for long term use and with products which protect against daytime damage and repairs by night.
4. Corrects existing spots and prevents future spots
5. Calms down the skin, prevents dullness and discolorations
6. Ingredients include powerful anti-oxidants to protect skin against harmful free radicals, baicailin to neutralize the effects of pollution and UV, sea fern extract to inhibit melanin production, licorice to minimize irritation responses, and molasses extract to break up accumulated pigmentation.
This collection does sound very promising and I was happy to have the chance to try the entire set out.

Crescent White Full Cycle Brightening Cleanser
The cleanser comes in a very generous portion and I'm pretty sure this could last for a year or so. I've previously used Estee Lauder's cleanser as well. It has a really rich texture and I like that a tiny bit is enough for creamy lather (you just have to add a few drops of water and the texture turns creamy).
My skin feels thoroughly cleansed after using but sometimes my skin gets really dry and the cleanser tugs on my skin a little. So what I would do is to follow with the Crescent White Full Cycle Brightening Moisture Treatment Lotion and it helps to instantly adjust and balance the skin. I was told that this has calming ingredients that complement the regimen's new Light Cycle QD Complex and help minimize irritation that can contribute to excess melanin production.

Crescent White Full Cycle Brightening Moisture Treatment Lotion

This Estee Lauder Crescent White Full Cycle Brightening Moisture Treatment Lotion is a very gentle, watery fluid that helps to condition the skin after cleansing. I felt that it gave my dry skin a boost of hydration and the skin feels prepared my skin for the treatments that follow after.
Not forgetting the fact that the scent of this product is really lovely, feels pampering indeed. ;)
Crescent White Full Cycle Spot Correcting Essence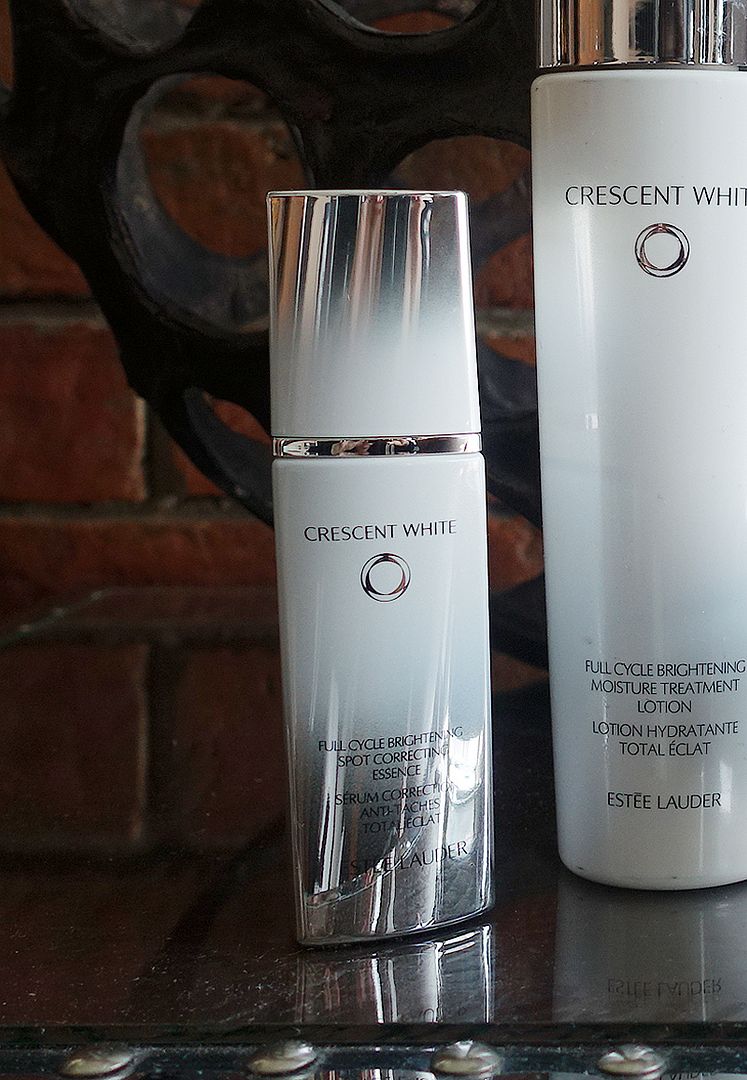 This is the star product of the entire collection and it is also my favourite product from the range. I've used it diligently for two weeks now and I do think the skin feels slightly less dull now.
This product is a star for a reason. It aims to brighten the look of dark spots, dullness and this powerful essence targets existing dark spots and hyper-pigmentation, and also the key causes of discoloration.
As we all know, dullness disappears until light seems to come from deep within. This Estee Lauder Crescent White Full Cycle Brightening Spot Correcting Essence contains the highest level of the new Light Cycle QD Complex and contains technology that helps skin defend against daily environmental assaults that can cause excess pigmentation.
The texture is a lightweight milky fluid that absorbs into my skin very quickly. Very soothing, moisturizing on my skin and I must really agree the scent smells heavenly too.
Crescent White Full Cycle Brightening Moisture Creme

I've really dry skin and I really like the rich texture of this cream.
To describe its texture, it has a lightly-whipped gel-creme texture that is lightweight and absorbs quickly without any stickiness.
I'm very particular when it comes to moisturizers and have been using different moisturizers for day and night. But this works well for both day and night I must say. Initially I was a little concerned if it's suitable for day use as it might not go well with my make up after. I tried and tested it after and happy to know that my make up blended in and I tried a few different foundations over the span of a few days – all worked pretty well. I found it perfectly hydrating in the day time throughout my long hours without causing my t-zone to look oily; and sufficiently rich and nourishing at night – not too sure if it's because of the combination of the previous few products that helped to prep the skin well.
And of course, when it comes to night, the cream keeps my skin hydrated till the morning and I like how supple the skin feels in the morning.
Crescent White Full Cycle Brightening UV Protector SPF50/PA++++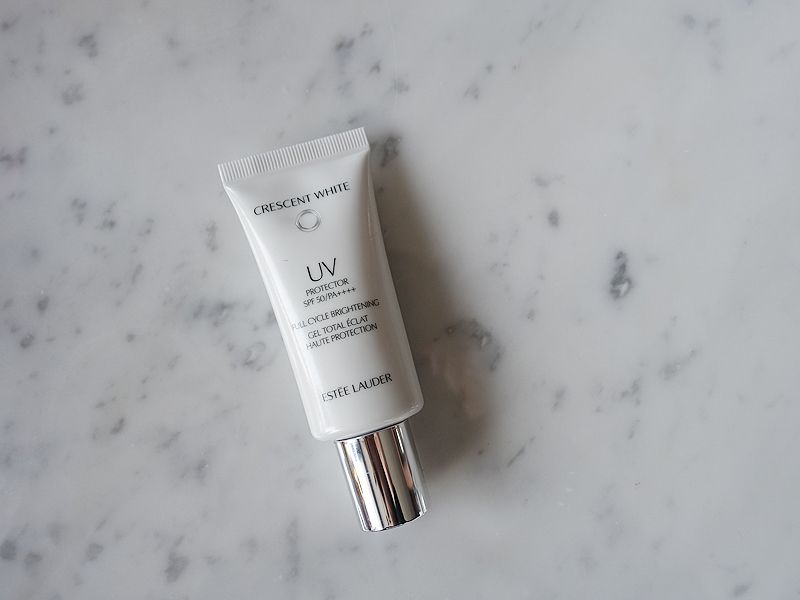 First thing first, I always ensure my UV protector has an SPF of 50. Secondly, it has a PA++++ which equates to maximum protection!
It is a light cream that dries down completely and does not leave the skin feeling greasy. Fortified with anti-oxidants and anti-irritants, this calms the skin while protecting it.
This sunscreen from Estee Lauder has UVA/UVB protection and is lightweight and fast-absorbing. I actually thought it acts like a primer to the skin for make up application too. Like they always say, no brightening skincare is complete without a good sunscreen and sunscreen is very, very important for us all.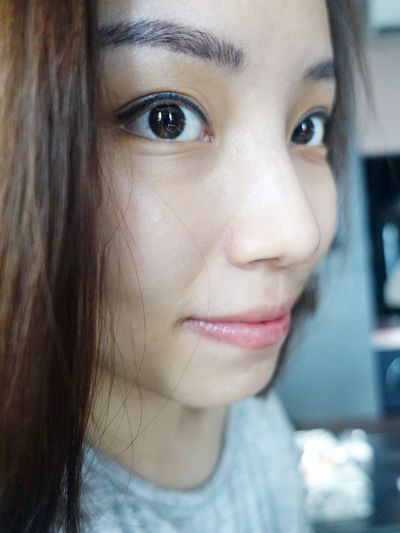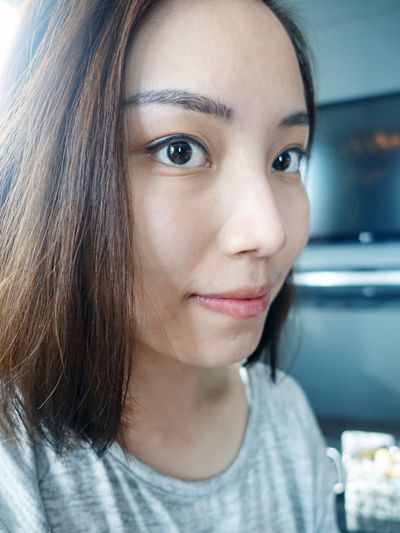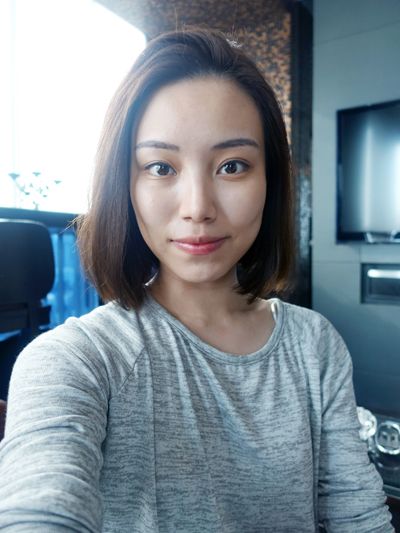 Taken right after applying the UV protection.
Crescent White Full Cycle Brightening BB Creme SPF50/PA++++ & Brightening Balm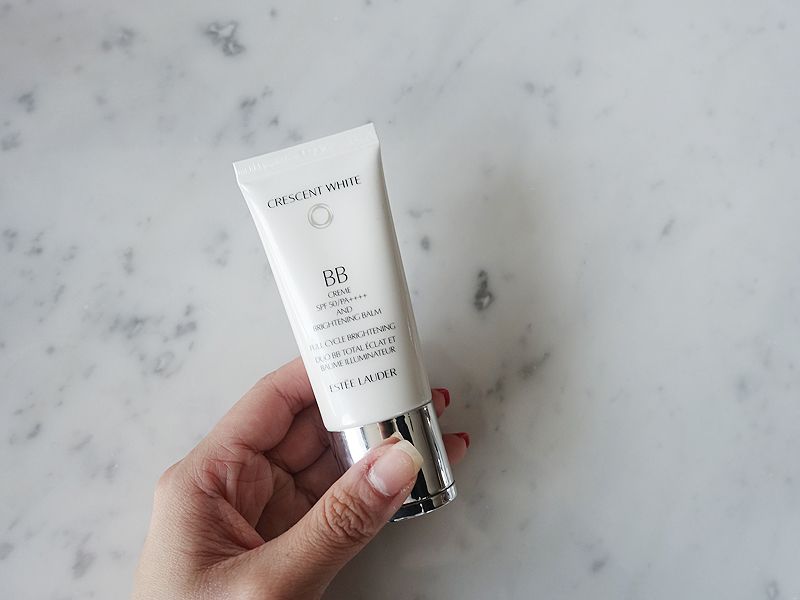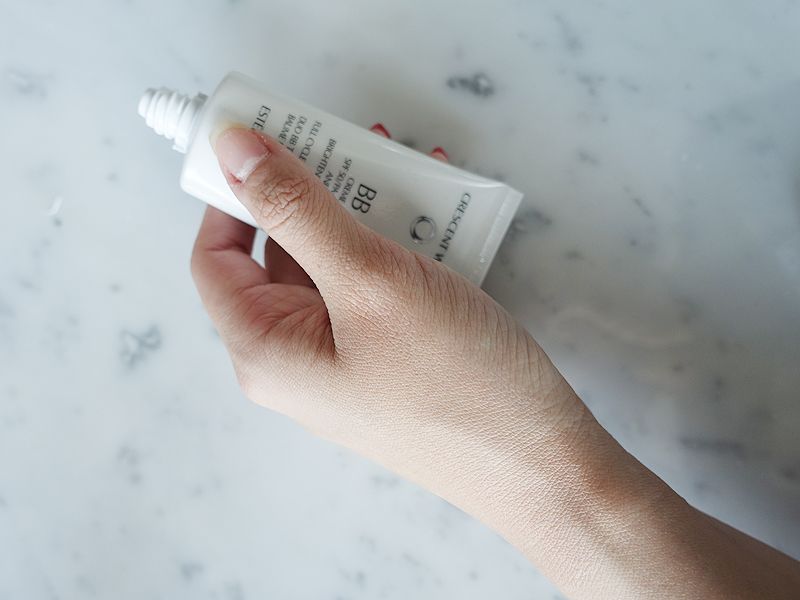 Again, I like it that the BB Cream has an SPF of 50/PA++++ and uniquely, it comes with a Brightening Balm which acts as a highlighter!
I like the complete look and texture of my skin after applying the entire range. The skin has a slight glow but not greasy-looking and it certainly looks naturally brighter as well. Everything is lightly scented with an amazing floral scent, nothing overpowering or lingering, but just feels really fresh and pampering.
In conclusion, I would recommend this range if you think you've tired, dull-looking skin. I personally think apart from brightening up the skin, this range is also helpful in retaining moisture from the skin ;)
To receive a 5-day trial sample of the UV Protector, just simply flash my IG post at Estee Lauder ION Orchard Boutique. (Limited to the first 100 only)
Enjoy your sample!