17
August
TWENTY
0508 HRS
ADVERTORIAL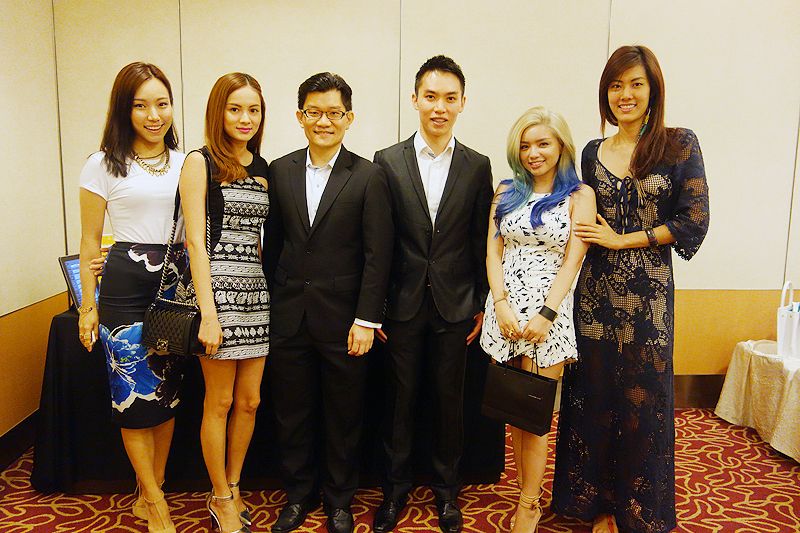 A couple of weeks before I came to Europe, I was invited to a beauty talk organized by one of the most reputable and established beauty clinics in Singapore – The Sloane Clinic. It was well-organized with the aim of introducing some of the latest advancements in the beauty industry. Held at the Marriot Hotel for the first time, The Sloane Clinic has specially invited well-known plastic surgeons and aesthetic doctors all the way from Korea to join the Singapore team to unveil the techniques behind the concept of an ideal Asian face (pictures below).
The workshop was very comprehensive and educating in terms of beauty, and I was pretty impressed with how advanced these beauty technologies are nowadays! Topics covered during the talk included transforming faces and enhancing looks using the latest cosmetic surgery techniques non-invasive treatments and I think you can easily find solutions to almost all beauty problems!
I personally am quite neutral toward the idea of plastic surgery but I do believe in undergoing these invasive procedures when necessary. Understand it's another idea when it comes to determining the term 'necessary' but in my personal opinion, it refers to correcting certain areas/parts which have always bothered one deep inside and affected the confidence and outlook of life – which I guess only us ourselves will know it. Again, I think courage is another thing and I do think people who undergo plastic surgery are pretty courageous people to begin with.
It's also important to find a trustable clinic and a doctor who is fully understands what one is looking at correcting. (In my opinion, communication between one and the plastic surgeon is of utmost importance – eg. Language, as it's going to be a life-changing change!). Have learnt that the definition of beauty in different races is very different and there is in fact, a trend in beauty as well. (eg The arched eyebrow-look was very popular back then and recently, the Korean straight eyebrow-look is in the trend.)
'm not very familiar with the plastic surgeons in Singapore, but I do know that The Sloane Clinic Plastic Surgery Centre is one of the reputable ones out there. We got to meet Dr Tan Ying Chien – Consultant Plastic Surgeon from The Sloane Clinic Plastic Surgery Centre who shared about 'The secrets of a beautiful face' and he is also known for the below three surgeries:
1. Double eyelid surgery (Upper Blepharoplasty)
2. Eyebag removal surgery (Lower Blepharoplasty)
3. Facial contouring using Restylane hyaluronic acid fillers `- hyaluronic fillers is a safe procedure and can help to contour, enhance your facial features and improve your overall appearance.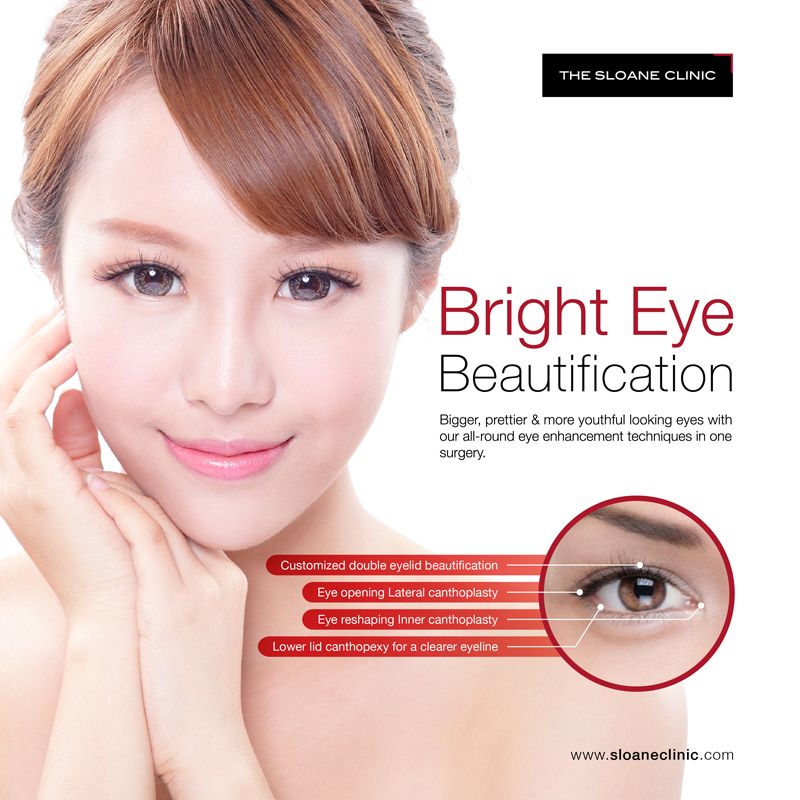 Double Eyelid Surgery (Upper Blepharoplasty) http://www.sloaneclinic.com/en-sg/theplastic/clinicsertheplasticfaceeyelids.asp

(Lower Blepharoplasty) http://www.sloaneclinic.com/en-sg/theplastic/clinicsertheplasticfaceeyebags.asp
As mentioned above as well, the non-invasive aesthetic treatments/techniques have changed and improved tremendously and it does seem like we can very easily find solutions to target the beauty issues we have always been very bothered about. For myself, I do think I have problems with a big fat face, wide jaw (boohoo) and tear tough – whereby the area under my eye is hollow. Yes, I've pretty serious dark circle issues and I can't live without my concealer.
Sat in to listen to a talk by Dr Chua Han Boon, a medical consultant from The Sloane Clinic and he shared about some treatments he specializes in to tackle problems that are commonly faced by many. Here are some of the issues that commonly surfaced:
1. Uneven Skin Tone
– For pigmentation, brown scars: Divine Whitening Program
– Improvements in pigmentation, pores, texture, tone: Brilliant Skin Program – Acne: Purifying Program
2. Irregular Texture: Luminous Skin Program
3. Dry & Shrivelled Skin
- Dark eye circles, fine lines around undereye: Eye Revival Program
- Revitalift: Replenishes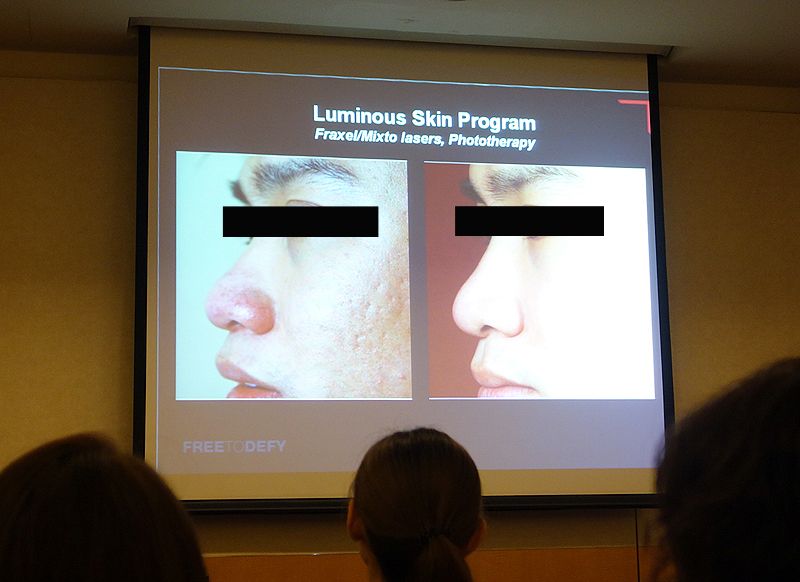 There are many more treatments that The Sloane Clinic offers and do click Here to find out more!