8
December
TWENTY
0212 HRS
The last day of the press trip came and we spent the morning saying our goodbyes with a hug. Sometimes it's only during farewells when you realised how fun the days truly were and how dear, how amazing the company, place were. Still thankful that I got to be on this trip and met such a lovely group – easily one of the most enjoyable trips I've been on!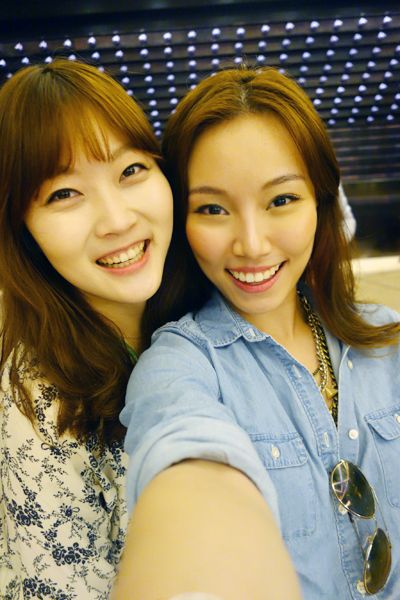 Lenus, Elaine and myself extended the trip for a couple more days and soon after our friends left, we proceeded to check into our respective hotels. We met up later in the afternoon with the plan to check out a couple of popular spots in Seoul and decided to head towards Ehwa Women's University area – an area known for shopping and food.


True enough, there were rows and rows of shops and it reminded me a little of shopping in Bangkok. If you are looking at getting shoes/clothes at a steal, you might want to check this place out. There were tonnes of cafes around as well and we got ourselves this icecream pumpkin waffle puff with fruits drenched with chocolate sauce (which the stall owner was very kind to top it up after for us) which was sooo good!
We were thinking of where we should spend the evening and without much contemplation, we thought we should head back to Gariso-gil – probably my favourite area amongst those places I've visited in Seoul. Just a m a z i n g.
Not too sure how should I describe this place, but am pretty sure you will love the vibe and you will enjoy your time there. Another place with rows and rows of cafes, designer boutiques, concept stores and anyone could just easily stay in any of the cafes with a laptop/book, people watch all day long! Lenus and Elaine both loved this area as well, and did I mention it'd also be an ideal chill spot for a night out with friends over booze and wine as well?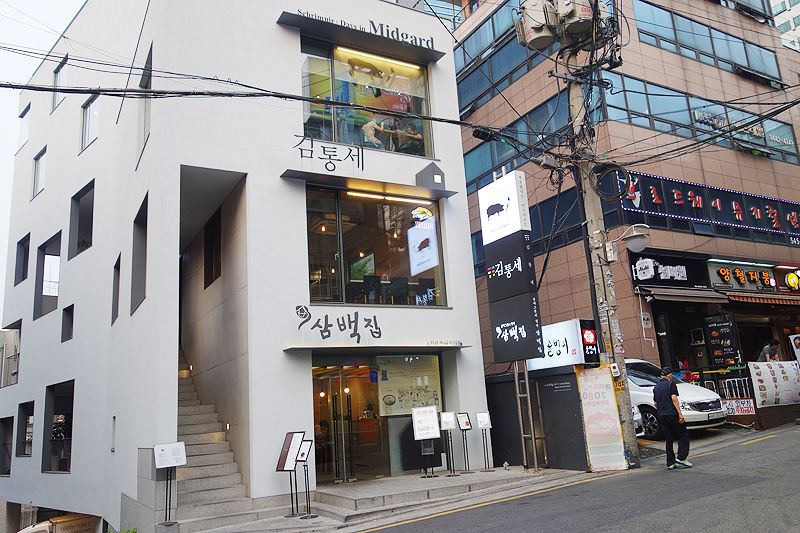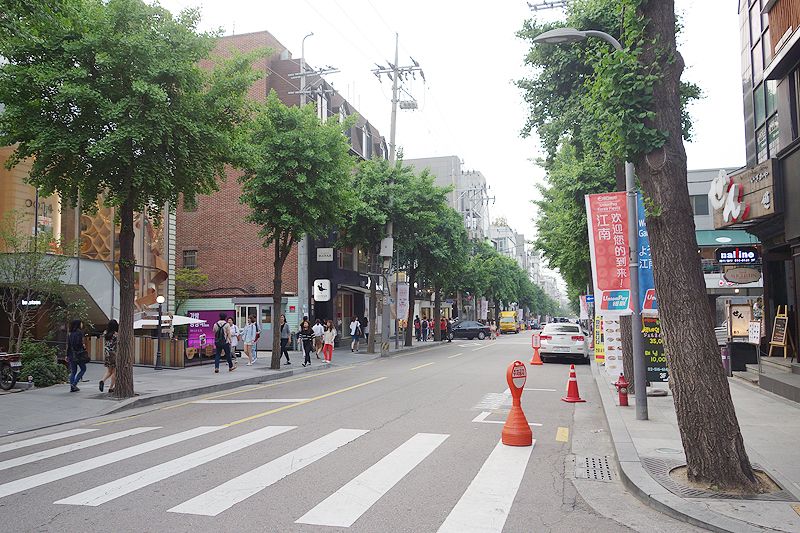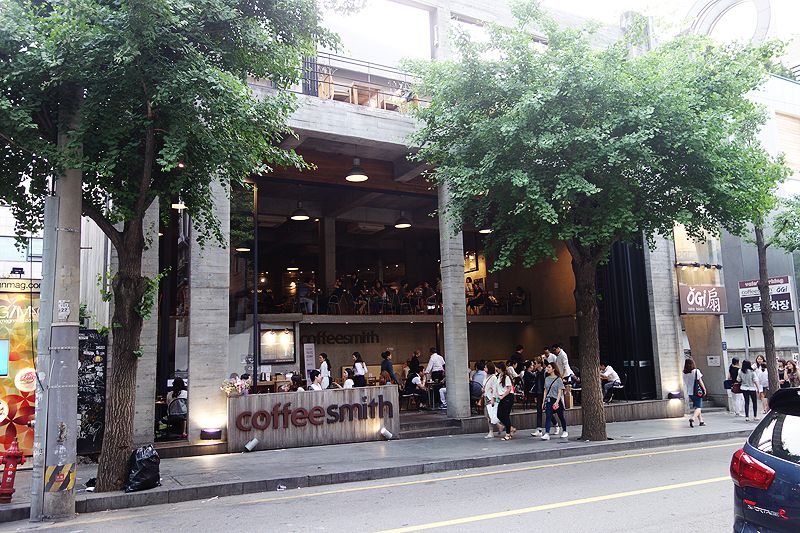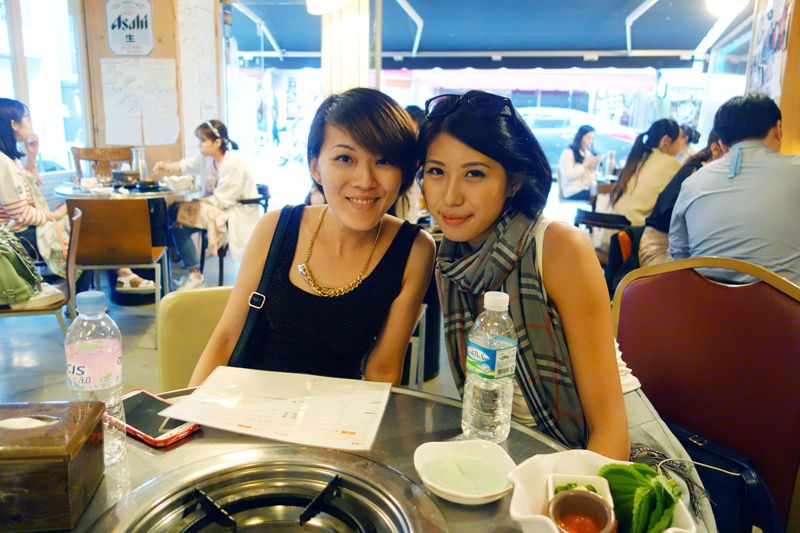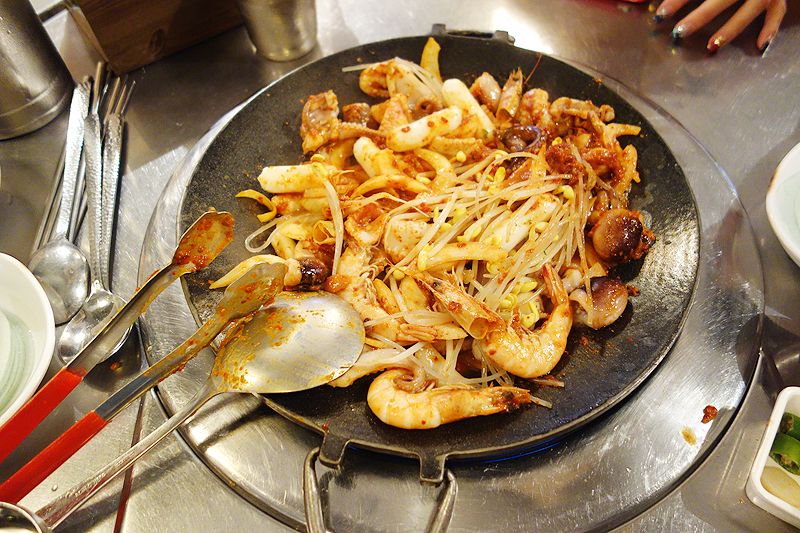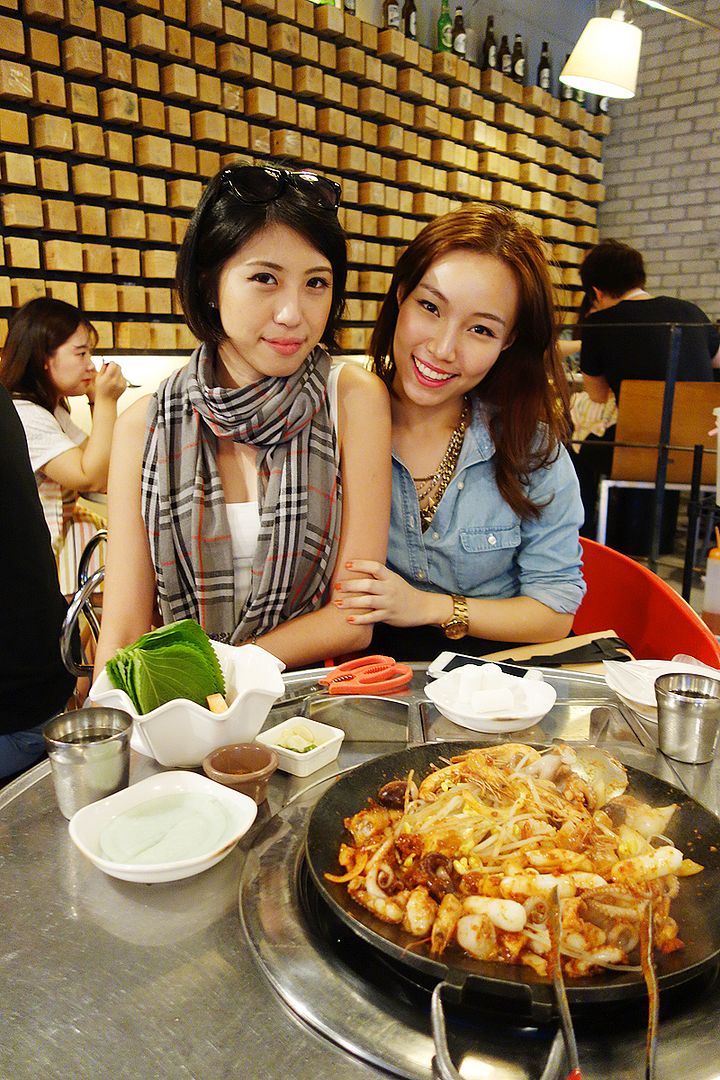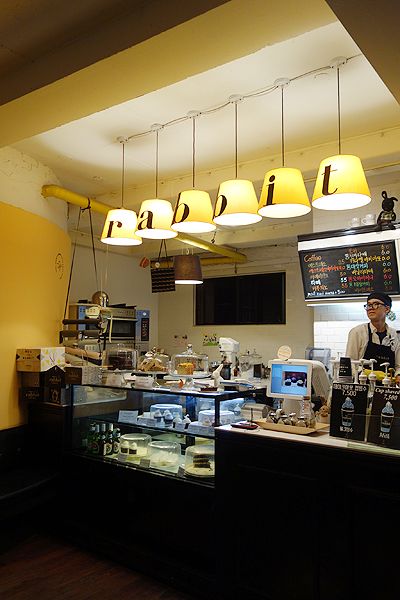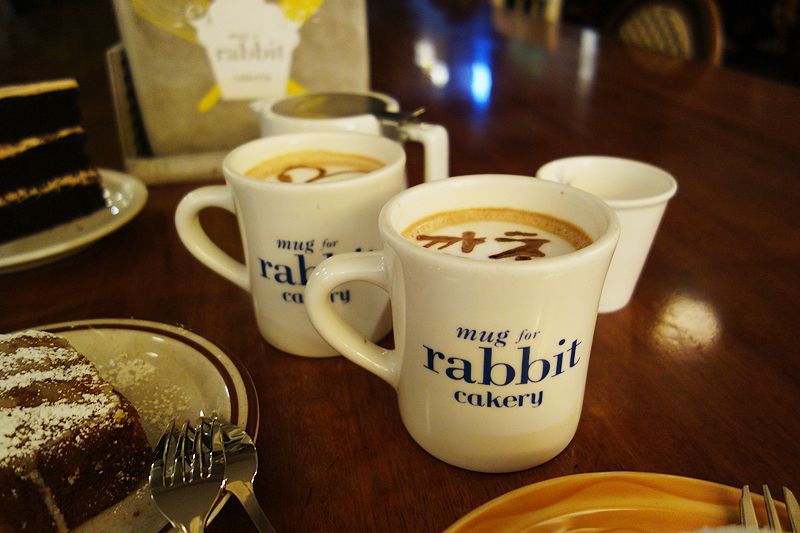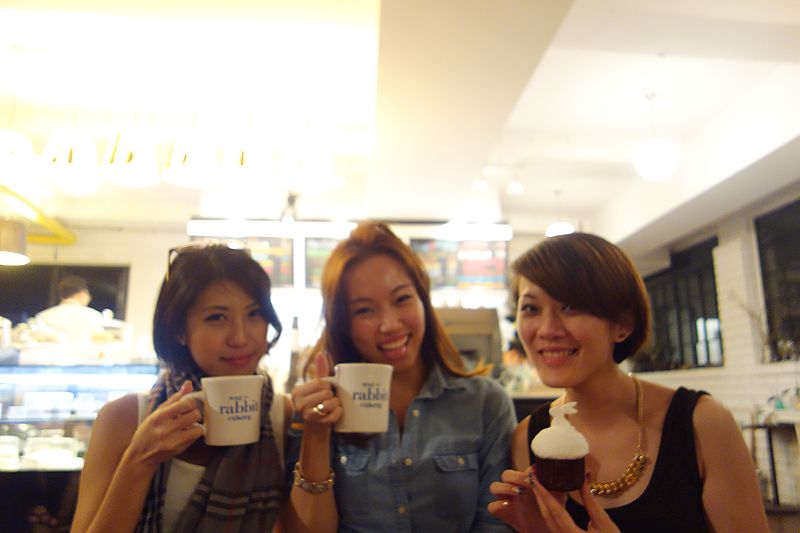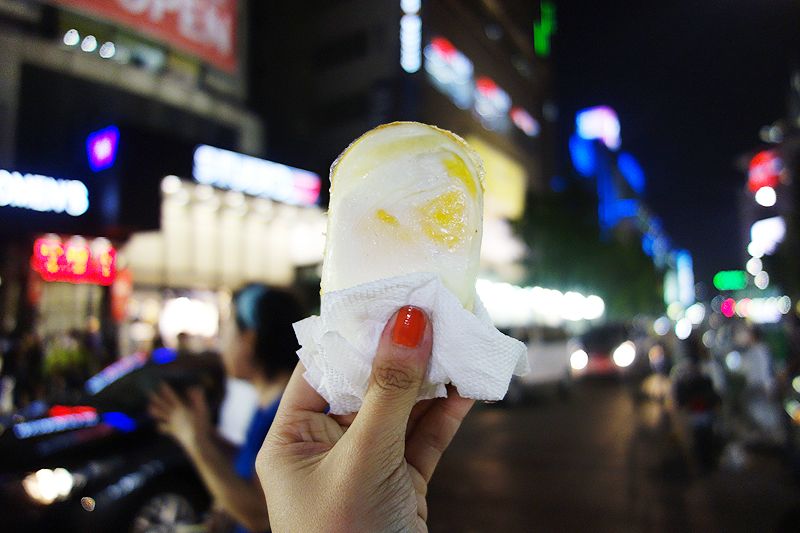 We girls really know how to shop and ended up at Dongdaemun at 1am even after being out the entire day!
—
I was off to meet a Korean friend of mine who I met years ago during LG press trip. Happy to have caught up with him over breakfast on that weekend ;)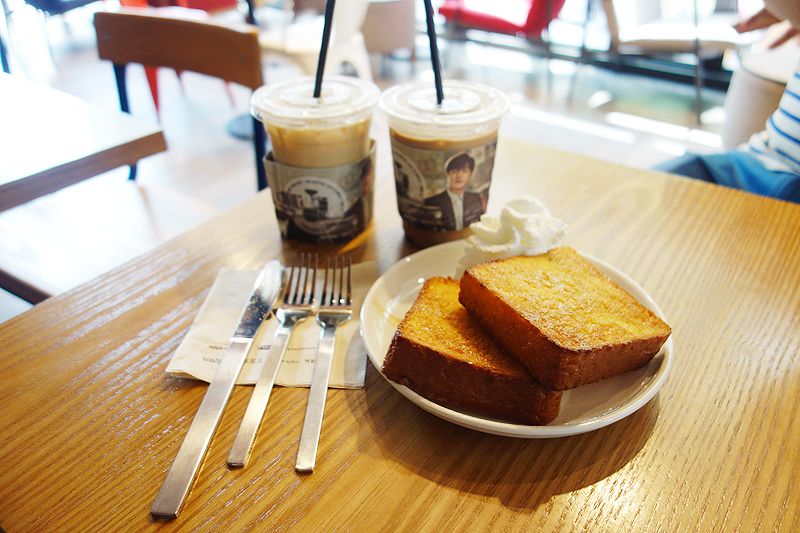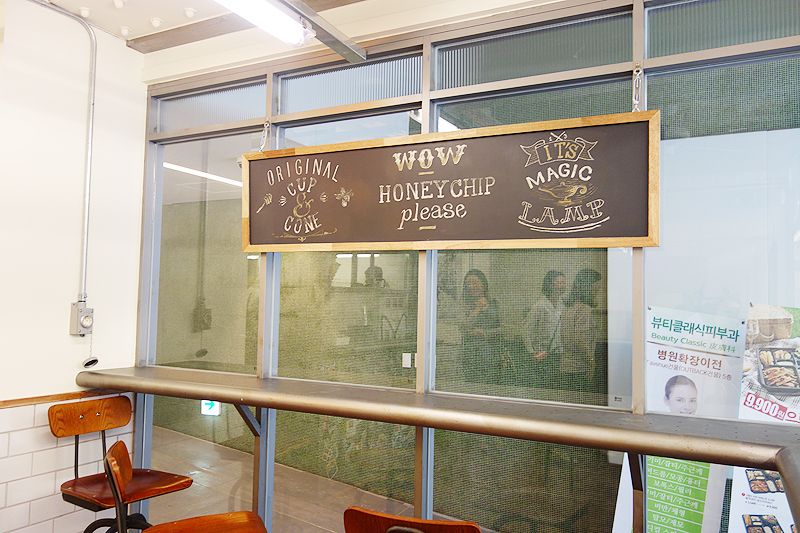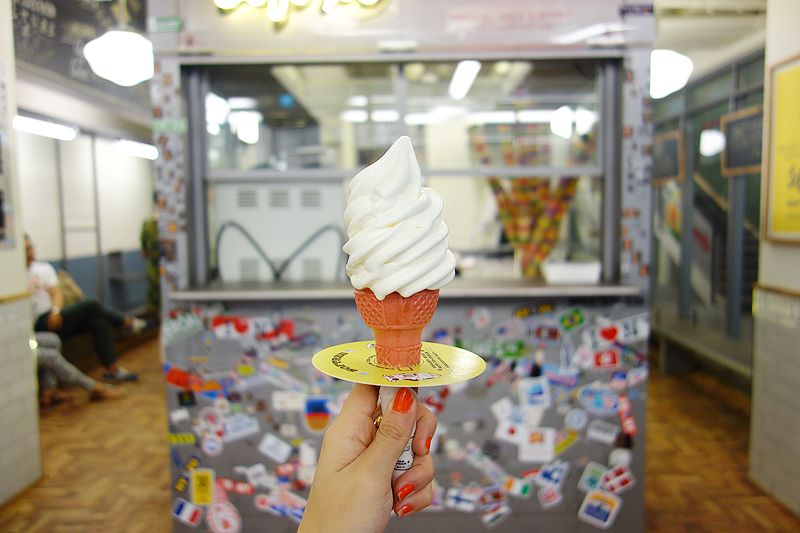 And finally, I tried Softree on the final day before I left to catch the flight back. They ran out of honey comb (which was the recommended choice) so I settled for the original soft serve which was pretty satisfying in my opinion. Would have loved to try the other crumble one but I had a bit of a difficulty communicating and there was a queue behind me. Oh wells, I'm sure I'll be back to try it or please do try it on my behalf if you visit Seoul – I heard it's really good ;)
Here comes the end of the Korea travelogue and am looking forward to plan my next Korea trip – hopefully to catch the blossoms this time!