3
January
TWENTY
1201 HRS
As promised, I'm back for a detailed update on my trip to Duck & Waffle.
Visited the place twice during my stint in London, first trip was for a dinner but later got to know that they catered a different menu for brunch so I went back again. Duck and Waffle had a spectacular view of the city and with that said, I was definitely interested to check out the place on both day and night.

You will also be surprised to find out that Duck and Waffle opens till 5am. I was told people tend to visit the place for supper after late night parties etc. Thought it was a pretty cool concept and probably a great spot for pals to come together on Friday, Saturday evenings and enjoy dinner/wine till late ;)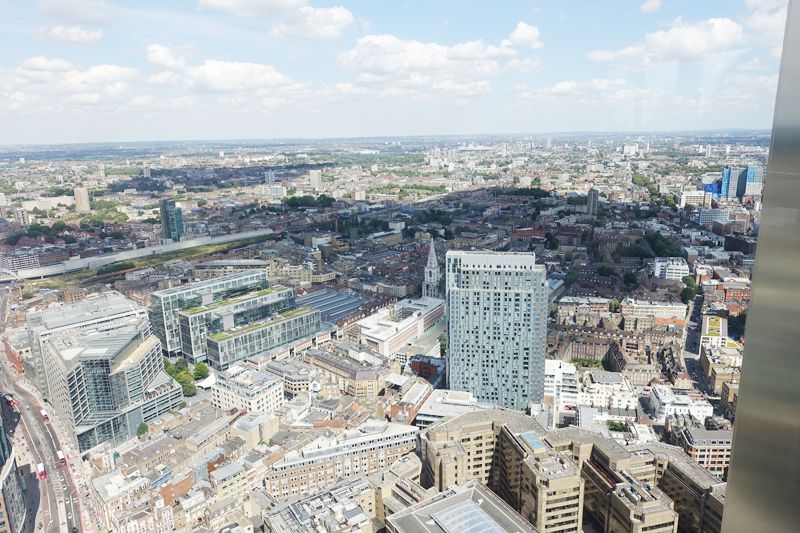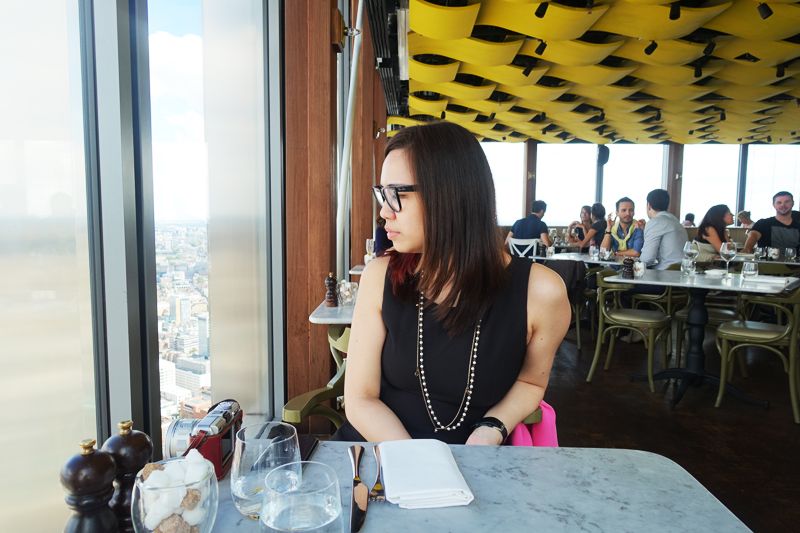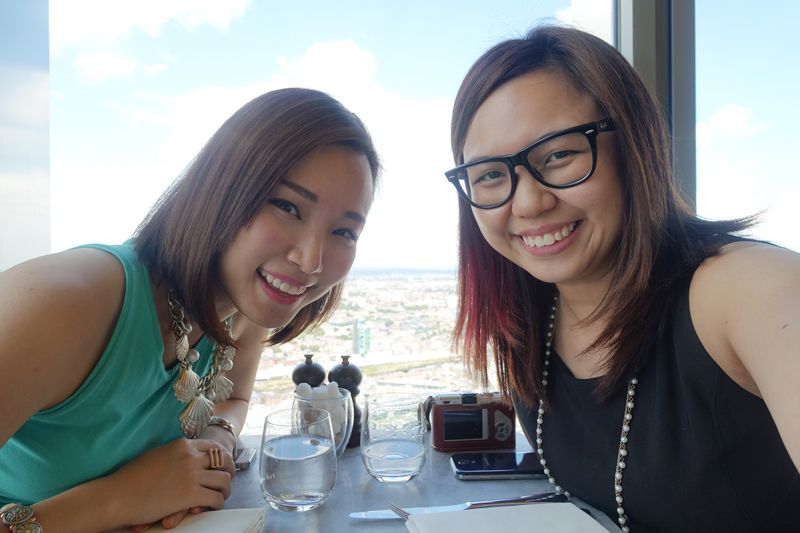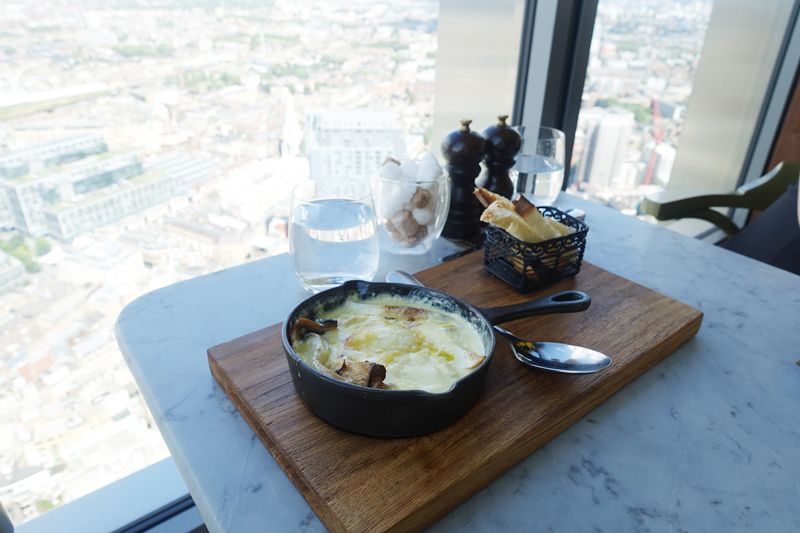 Duck egg en cocotte / wild mushrooms / Gruyère / truffle / soldiers, £13 (SGD28)
This was mind-blowing. Sha and I had the similar reactions after tasting the first mouthful of this – we would definitely recommend you to this try this. For eggs lovers, this would be the perfect dish to order.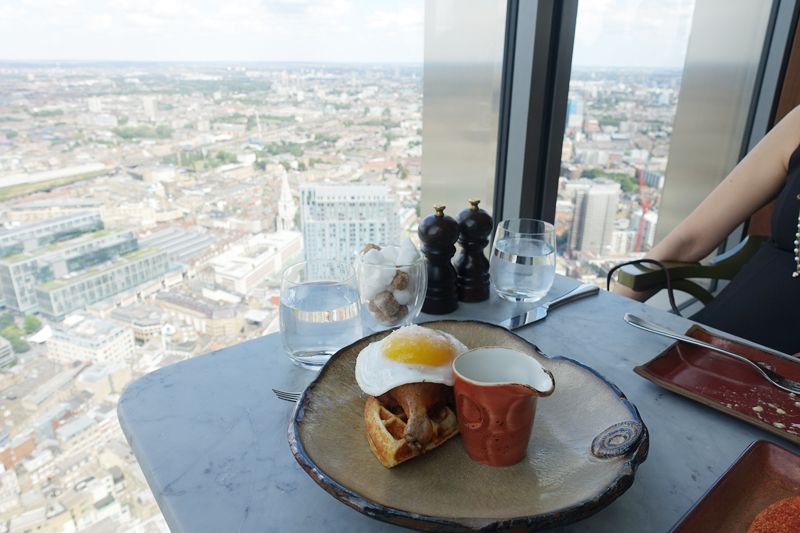 Duck & waffle / crispy leg confit, fried duck egg, mustard maple syrup, £17 (SGD36)
I believe you have seen this dish featured around online. I personally think this was alright – maybe because it was literal a piece of duck leg + a waffle, which seemed quite pale in effort as compared to the other dishes. Also, I usually associate waffles as part of a sweet dish, so am not a big fan of a savoury dish that consists waffle.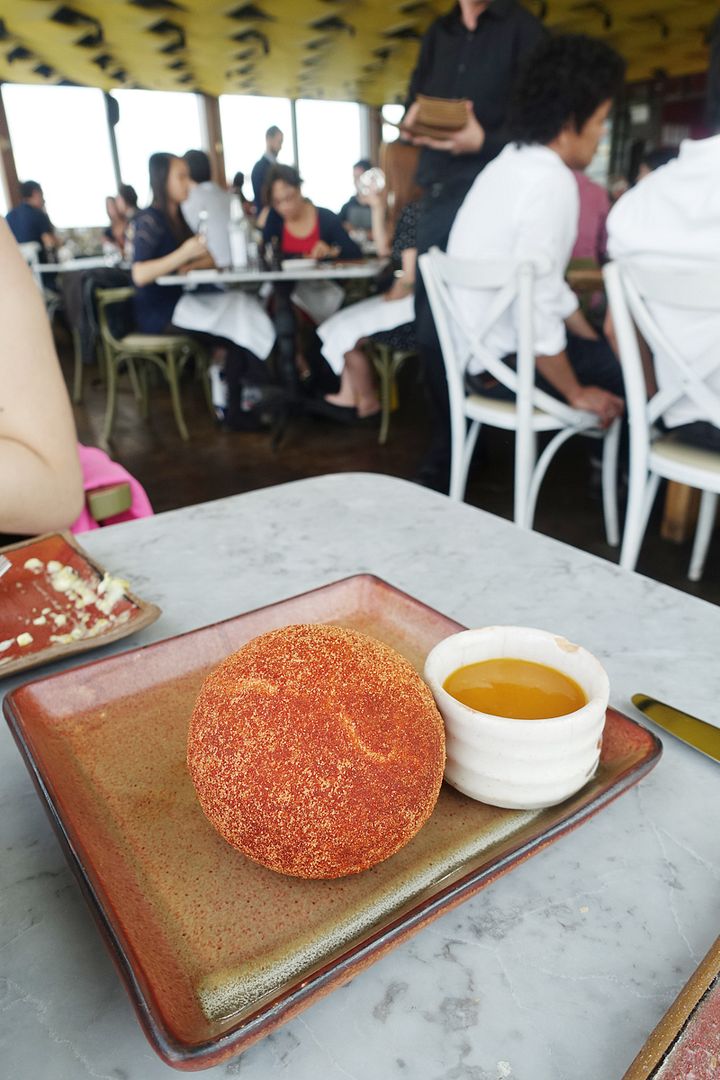 Spicy ox cheek doughnut / apricot jam, smoked paprika sugar, £10 (SGD21)
This was really quite unique and tasty I must say. It looked like a cinnamon dessert but in fact, it was savoury and I loved how innovative the presentation was.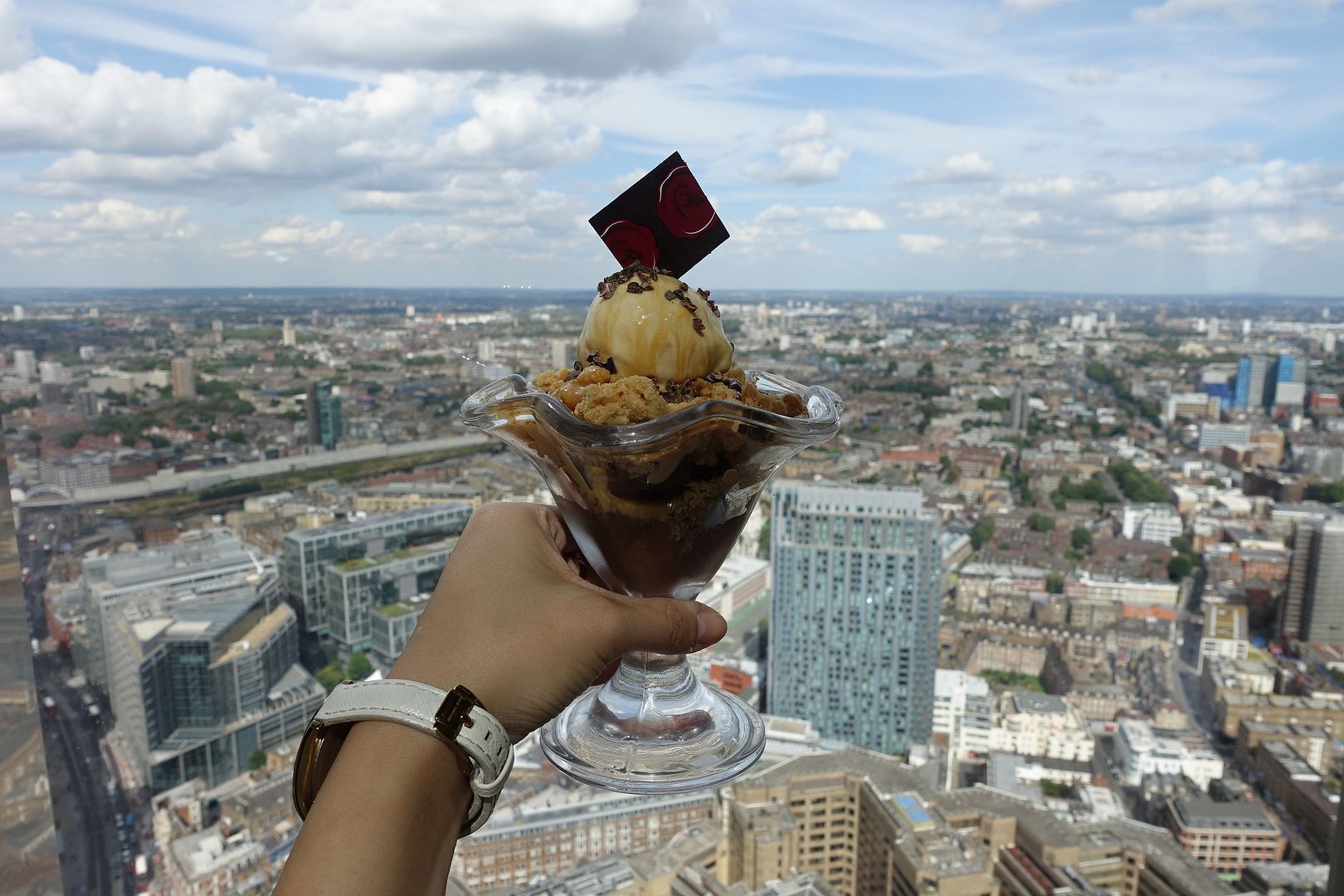 Dark chocolate brownie sundae / peanut crunch, £10 (SGD21)
And a dessert to end of the day – would definitely order it again if I'm back and please try this if you are there!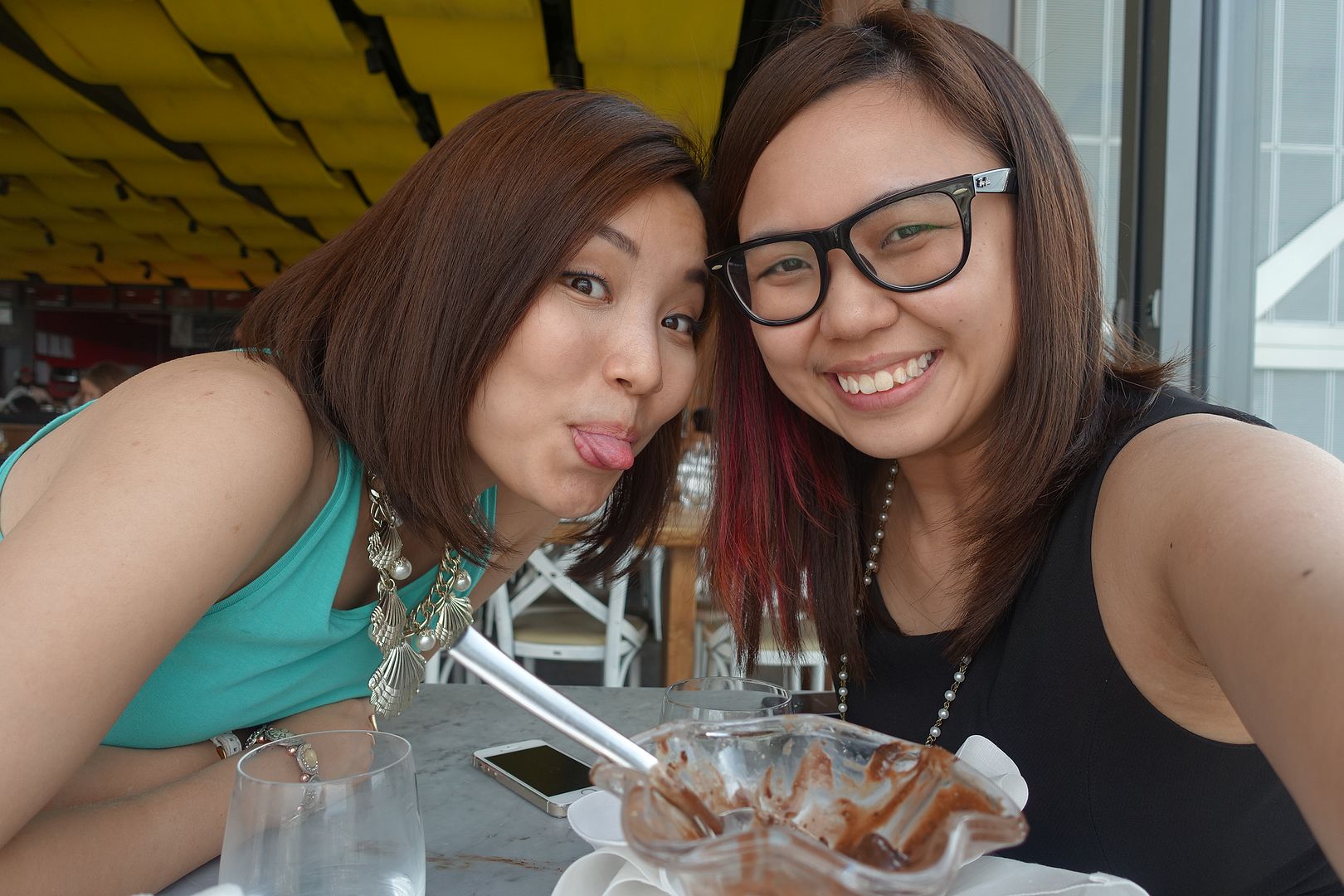 This basically sums up the brunch date and moving on, the dinner date.
—-
Duck and Waffle's dinner menu was a little different but of course, they had the usual signatures such as the duck & waffle dish and the peanut crunch dessert.
I went together with Arya, Merli and Arya (who basically tried all dishes) and recommended a couple of sides/mains he thought were the best.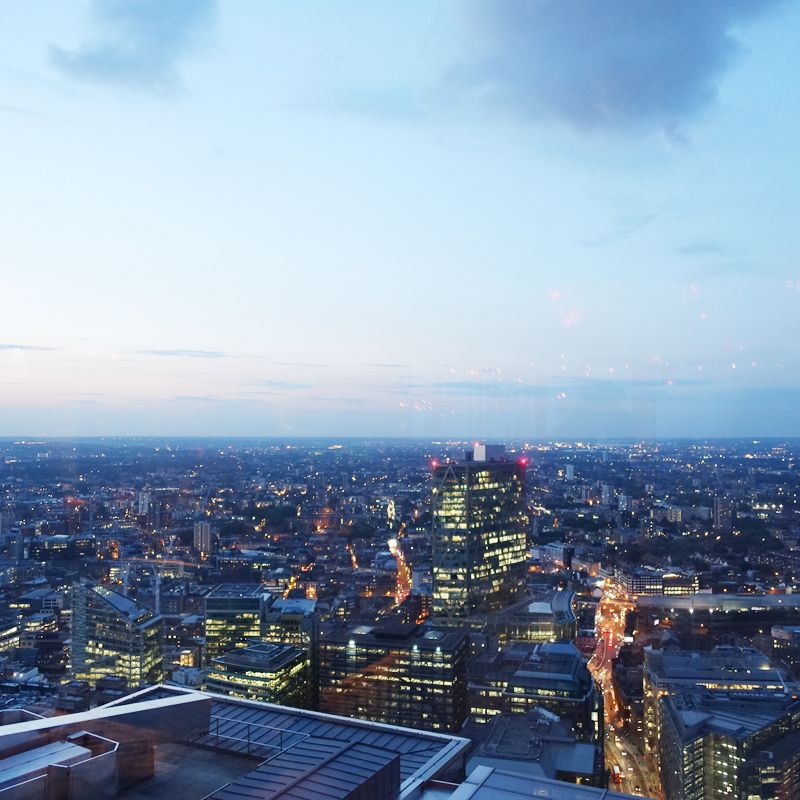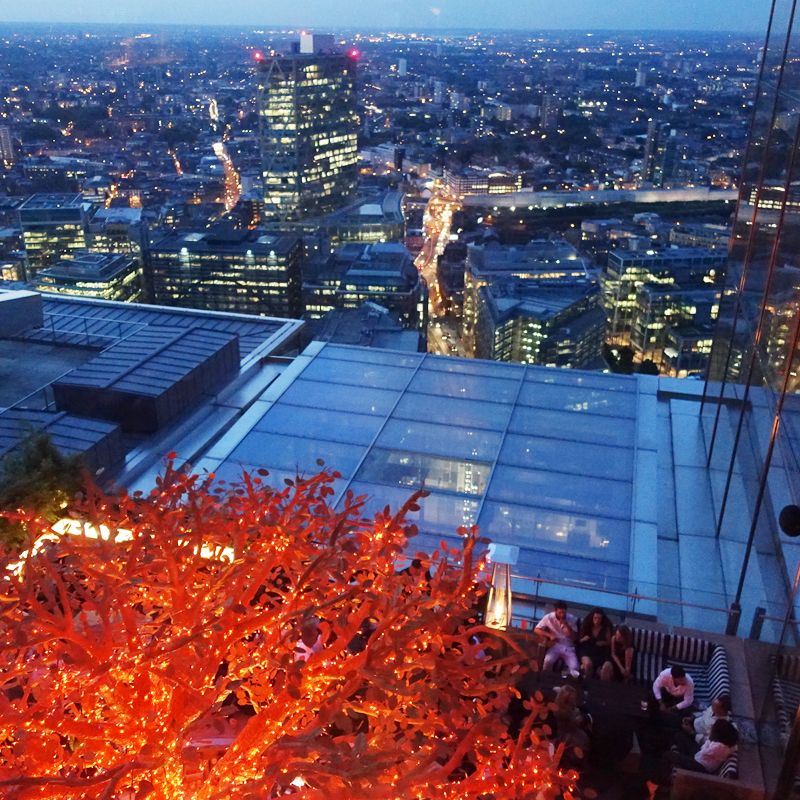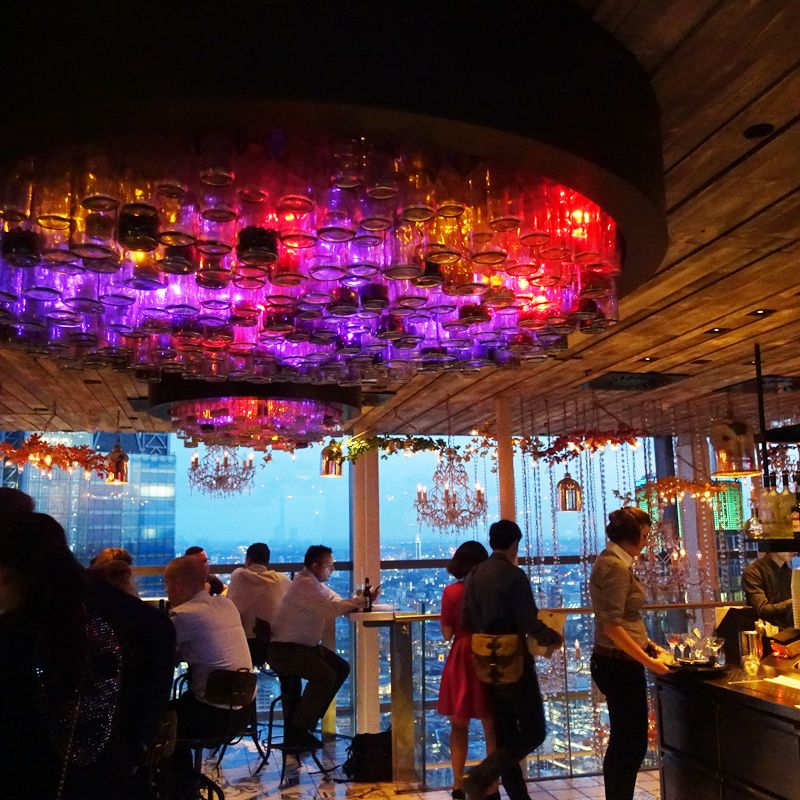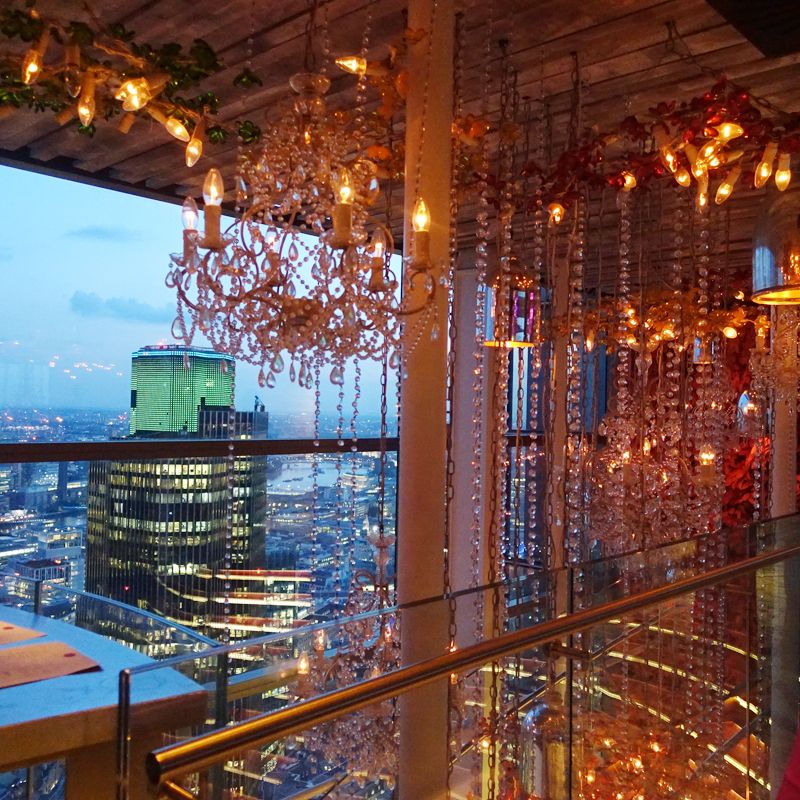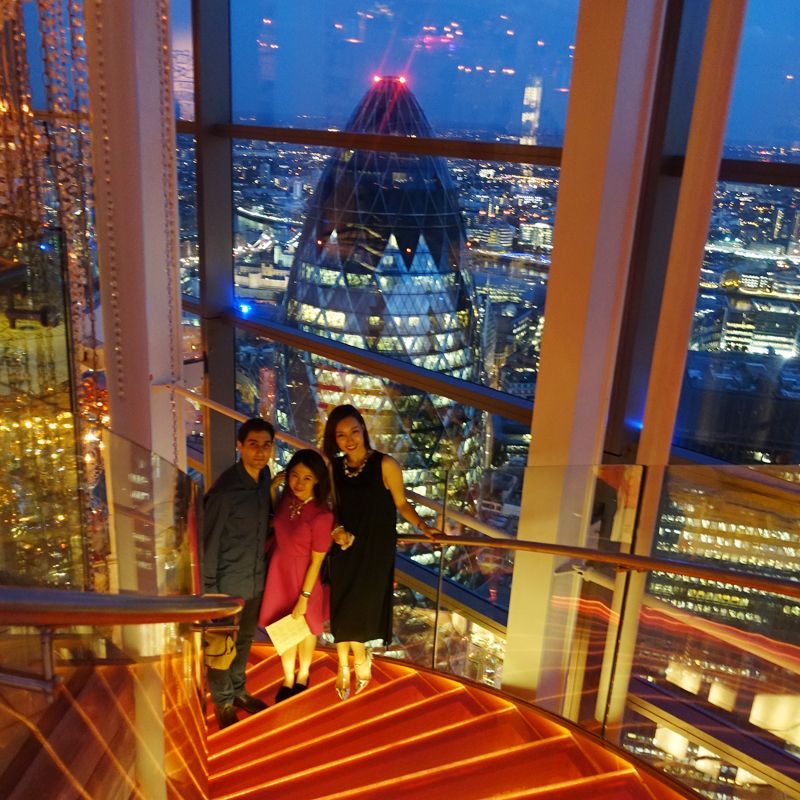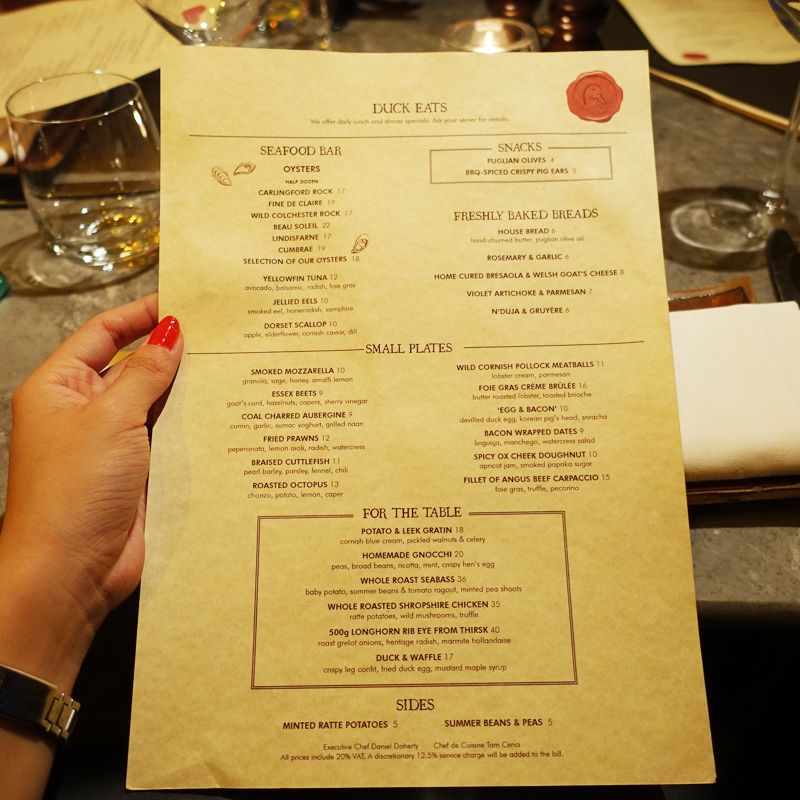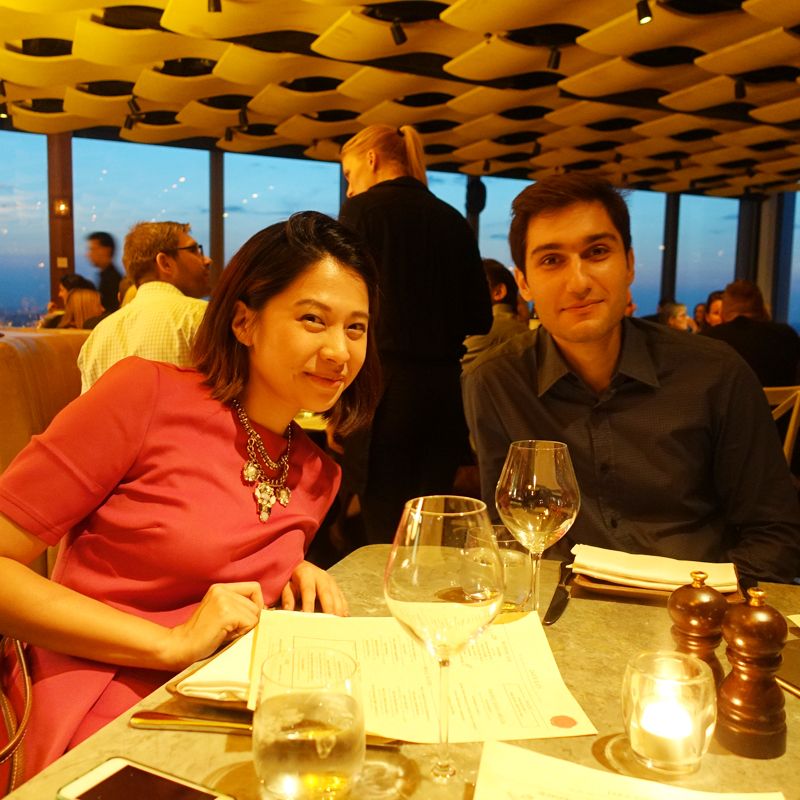 Angus beef tartare / pickled onion, mustard, Marmite egg yolk & dripping croutes, £11 (SGD23)
This was really good. A favourite amongst us three.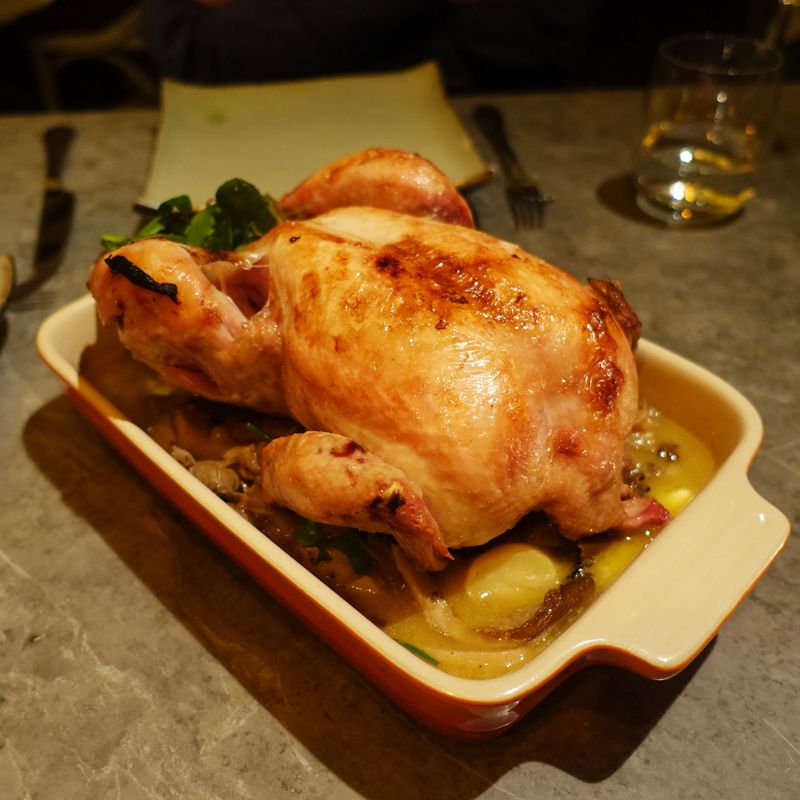 Whole roasted chicken / (for 2-3) / roasted potatoes / wild mushroom / truffle, £35 (SGD73)
Arya really liked this and as much as I thought this was pretty good, I didn't think it was worth the price. I have just checked the latest menu and it seemed they had change this dish a little – it was previously infused with truffle but the current one reflected on the menu features a different cooking method.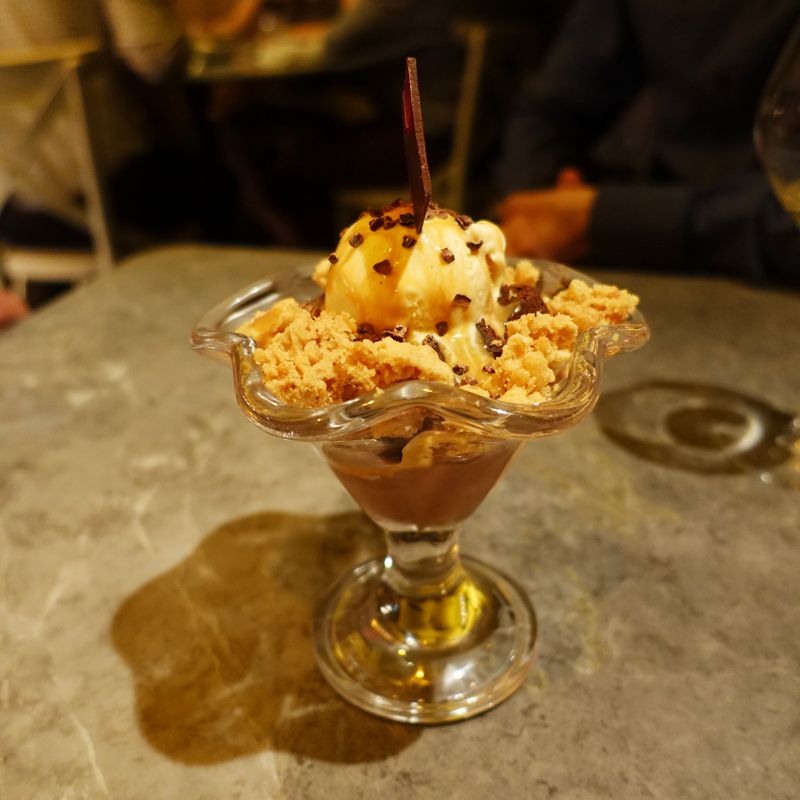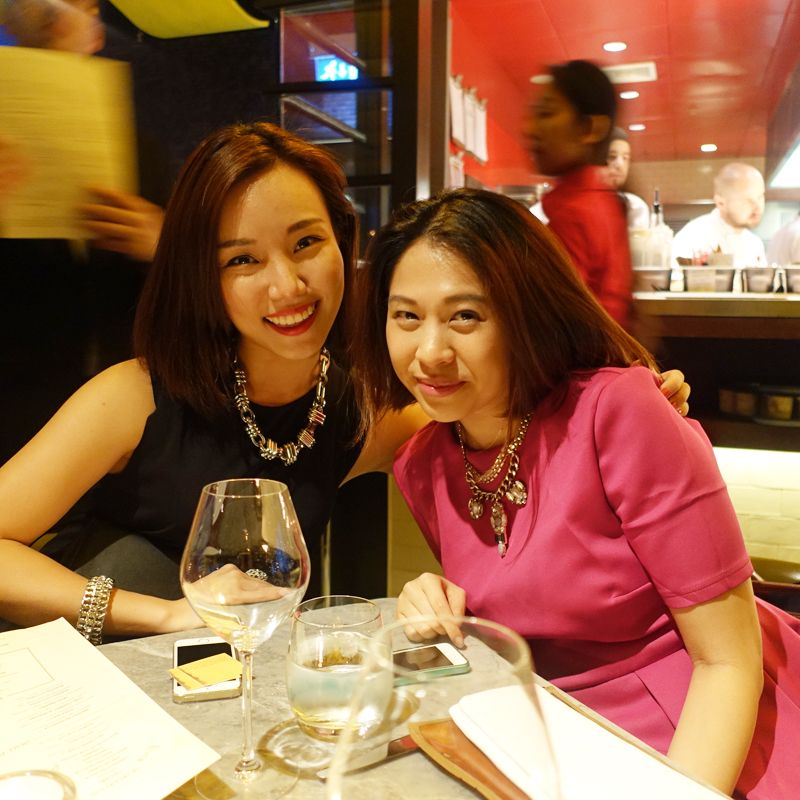 Last but not least, do note that there's dress code to adhere too. As quoted from the website:
" Dress Code/ Casual Elegance – We welcome and encourage style, however, we kindly ask that guests refrain from wearing shorts, beachwear, flip flops and sportswear, including athletic trainers. Smart jeans are permitted."
This place is definitely worth a visit in my opinion and do remember to make a reservation before you head down as they can be quite packed ;)
DUCK & WAFFLE
110 Bishopsgate, London EC2N 4AY
+44 203 640 7310
Hours of operations
Monday – Friday
Breakfast 6am – 11am
Lunch 11:30am – 4:30pm
Dinner 5:30pm – 11:00pm
Late night 11:30pm – 5am
Weekends
Breakfast 6am – 9am
Brunch 9am – 4:00pm
Dinner 5:00pm – 11:00pm
Late night 11:30pm – 5am
Website: https://duckandwaffle.com/