Tourism Fiji has planned an itinerary which covered two main areas of Fiji, the earlier one was Nadi (where the international airport is located at) and the other was Tavenui.
Tavenui is the third largest island in Fiji, and is known to the the 'garden' of Fiji. Because of the islands' tropical South Pacific location, Fiji consists of various rich natural resources, rainforests and mineral resources. Many crops and plants can only grow there due to the soil being volcanic in origin and central parts of the island receive very high rainfall rates too. With that said, that has supported the island's agriculture very much. This island is also popular with tourists, reasons being that it has great diving spots, bush walks and waterfalls.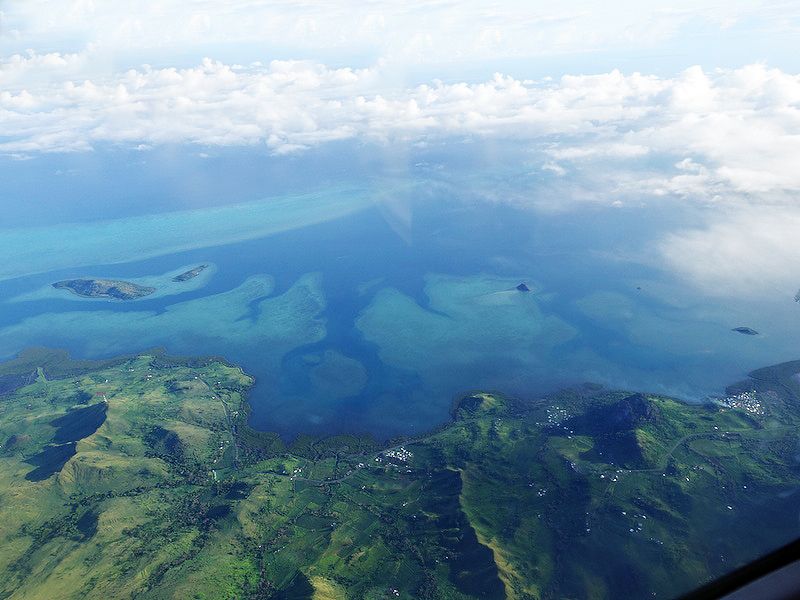 The domestic flight from Nadi to Tavenui took about an hour half and we sat in a propeller plane. The plane was small and could sit approximately 18 people and I probably had the best (and most exciting) seat – just right behind the driver. The crew had to take our weight as well as the luggage's weight and everything was measured rather accurately. It was a cozy ride and you wouldn't miss any of your flight mates. It was also quite an experience that we arrived at the airport early and we could just hop on to the earlier flight to our destination.
Tavenui only has one airport named Matei Airport. Very interesting airport that has a little canteen there with limited assortments, some classic and essential accessories as well as homemade tea snacks.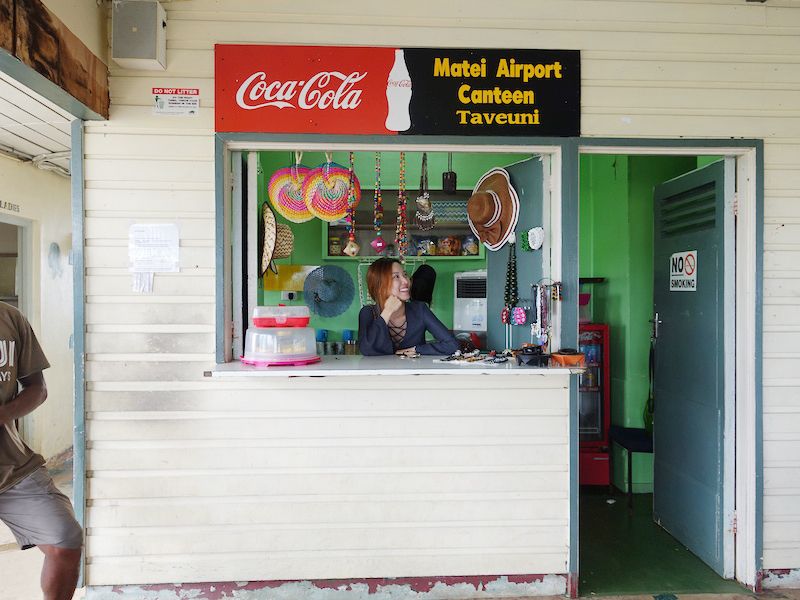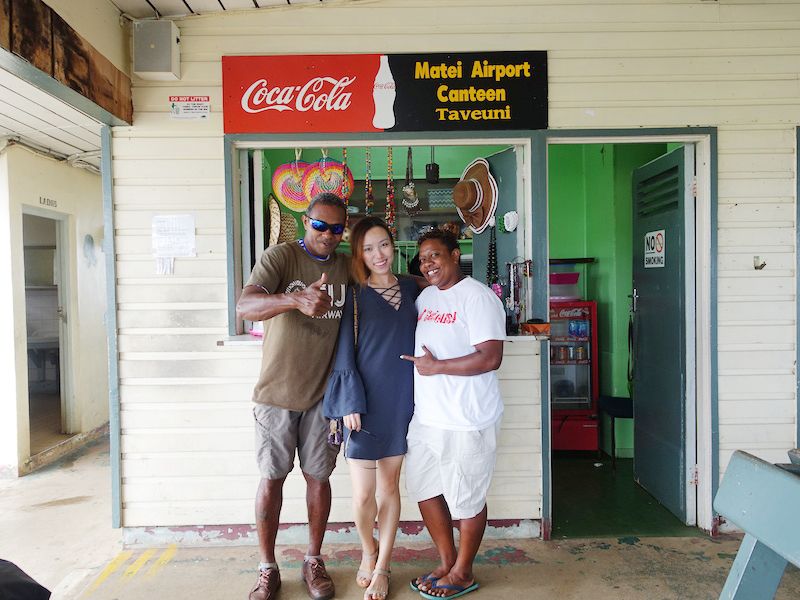 We were picked up by the resort's driver and together with a group of new friends (who happened to be staying in the same resort as we were), we were to Bouma waterfall next.
Bourma waterfalls, also known as Tavoro Waterfalls, are a spectacular series of three waterfalls nestled within the Bouma National Heritage Park. They epitomise the 'garden island', where Taveuni is famous for. The first waterfall was an easy stroll, which took us about 15 minutes to get there. The challenge came when we continued to the second one – which took us about 45 minutes. We had to cross a river to get there and the paths could be rather rocky. But we had a good view of the park and sea as we went, so definitely no complains for that. We didn't carry on to the third as it was getting quite challenging in terms of strength and stamina.
We took about 2 hours to complete the hike and I enjoyed it very much. I would definitely recommend this as part of itinerary if you are visiting Taveuni.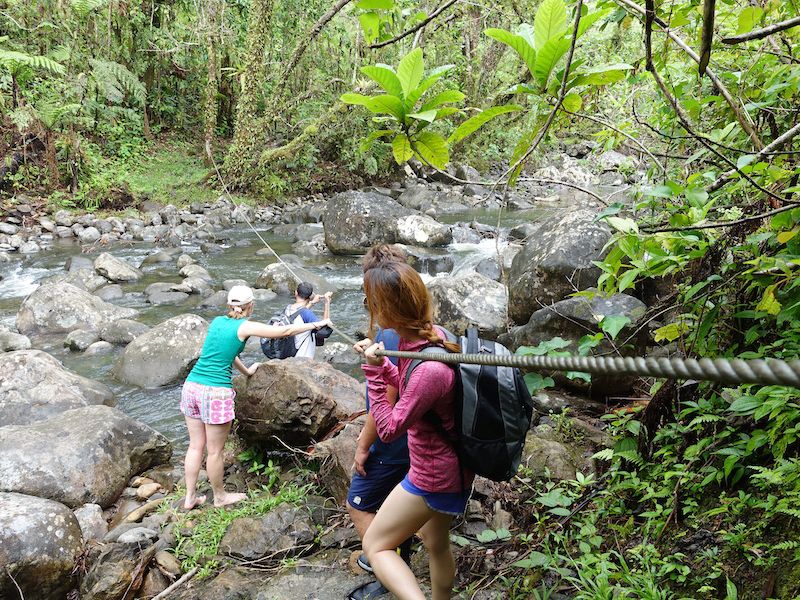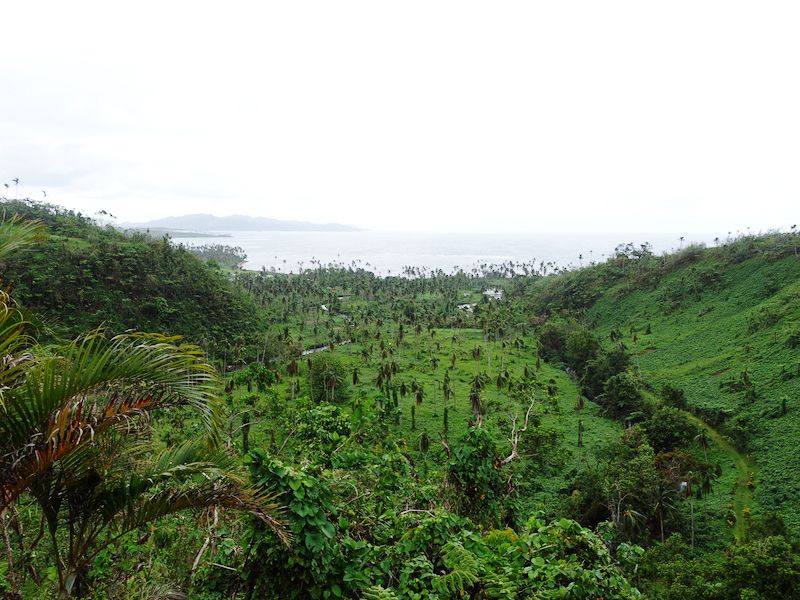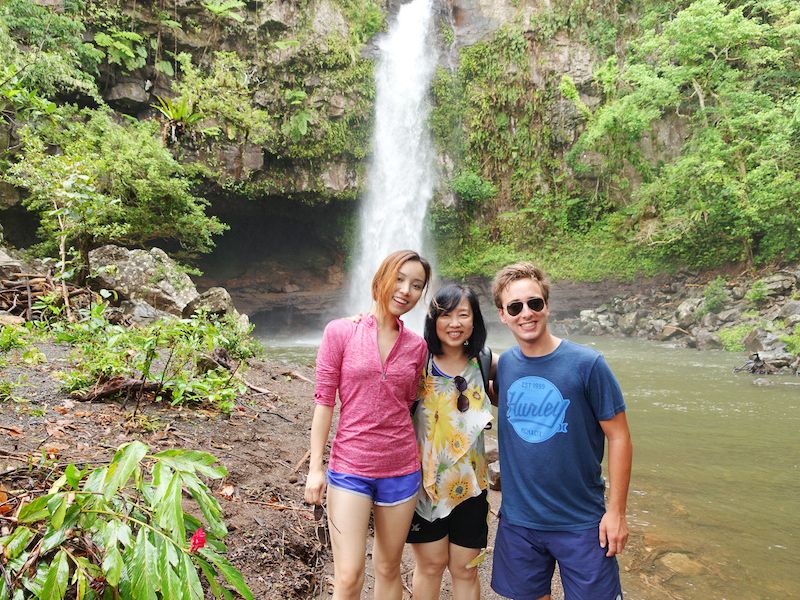 Meet Jon, our new friend from California.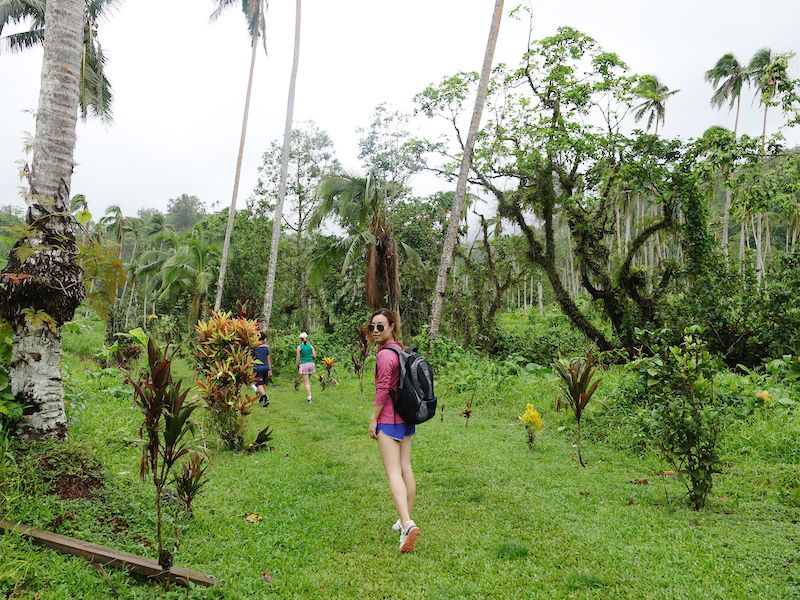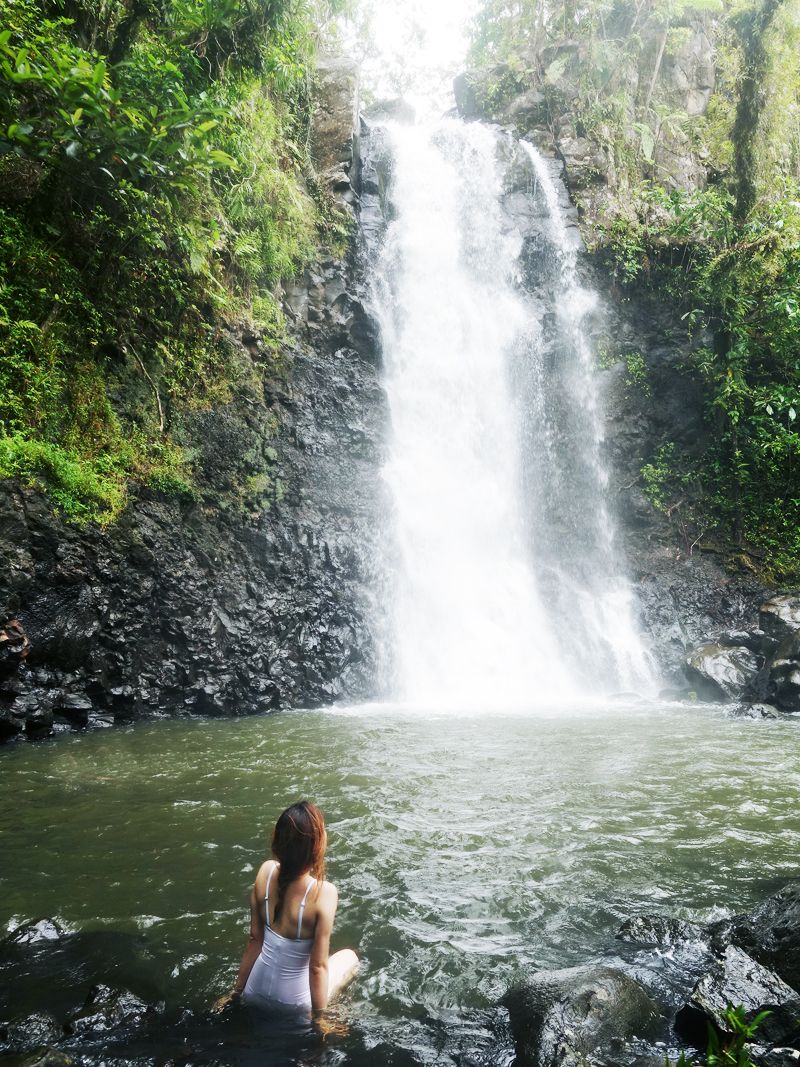 Our stay destination was at Sau Bay Fiji Retreat – a beautiful private resort which we stayed for three nights. I'm excited to share with you visuals of this resort and how the stay went. Will be back in the next post for more!