16
January
TWENTY
1101 HRS
Sharon and myself had a date at one of our favourite hoods over the weekend and we decided to skip the usual brunches and head for a traditional one instead. Been a while since we did this and always happy to spend time together just like what we did during our Europe travel. They always say you get to know a person much better during travels and we are actually quite thankful to know that we can be pretty good travel buddies. Am already starting to look forward to our next trip together and we are in fact planning for one in the next quarter of the year ;D

<3
Been spending quite a bit of time working on Klarra's designs for the past few months and was really excited when I received the latest batch of designs last week. One of which was a romper + tulle set which was created after working on the sample for weeks with the team/factory – I honestly am quite happy with the workmanship, quality for this and this is one of my favourite designs in this batch for sure!
Dressing down in the romper for the day and adding on the tulle skirt together with a change of shoes – all ready for a wedding dinner :)

You can view more about this outfit here ;) Personally like this shade although most of my friends like the bondi blue one instead!
A happy occasion to witness the union of dear Gloria & her partner, Glenn last Saturday. Knew Gloria back during my UBS internship days and we've been keeping in touch over the years and glad to have met them up in London a couple of months back when I was there (Glenn is working as a lawyer in the UK and Gloria is working as a banker there as well). They have been in a long distance relationship for years and really heartwarming to see that they came this far and finally tied the knot that night. Two of the most capable and humble people I've met and very, very happy for them to see them entering on a new phase of life ;)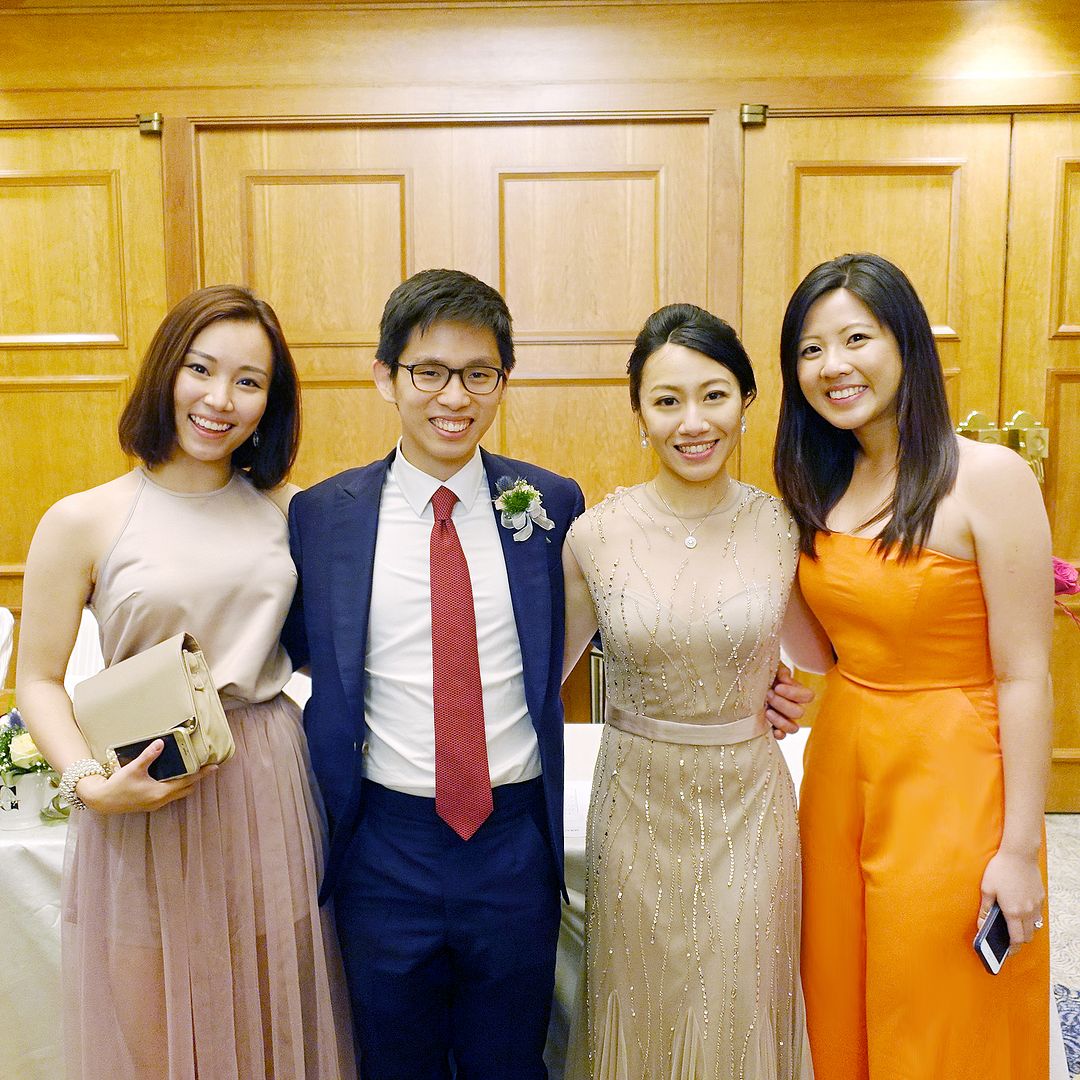 Met a bunch of lovely new friends too ;)
Congratulations once again, Glenn and Gloria!