12
September
TWENTY
0909 HRS
This entry marks the end of my two-month Collagen journey!
If you have followed the previous two entry-updates on this, you would know that I've started taking the Collagen 5000 Powder two months ago after having the opportunity to be the brand ambassador for BRAND'S® InnerShine® Collagen 5000 Powder ;)
For these two months, I've consumed the collagen powder diligently everyday and it wasn't difficult at all to remind myself to take it because I have always packed in a sachet or two in my bag. It's brilliant that the Collagen 5000 powder is packed in individual sachets and it's absolutely convenient to store, bring along – even for small clutches. It's completely fuss-free and dissolves easily in any liquid and to be honest, it tastes pretty good too.
As the pictures tell below, the Collagen 5000 Powder sachets were always stored in my bag!
ON PLANE RIDES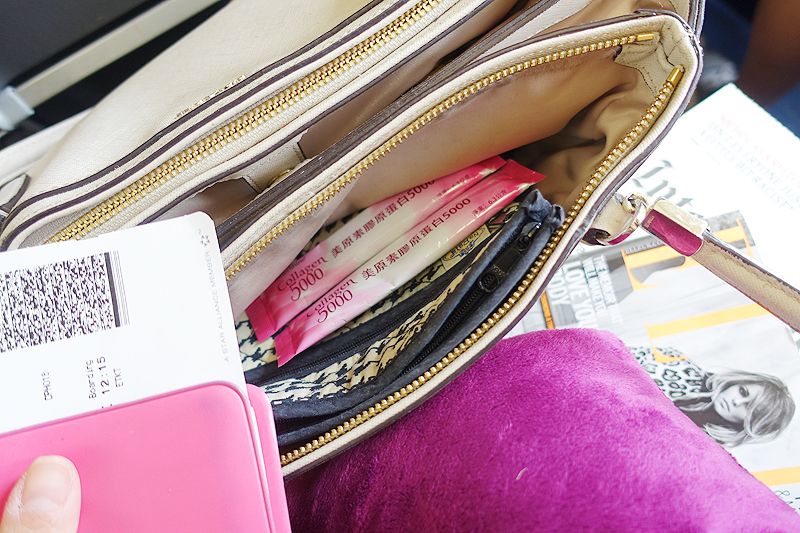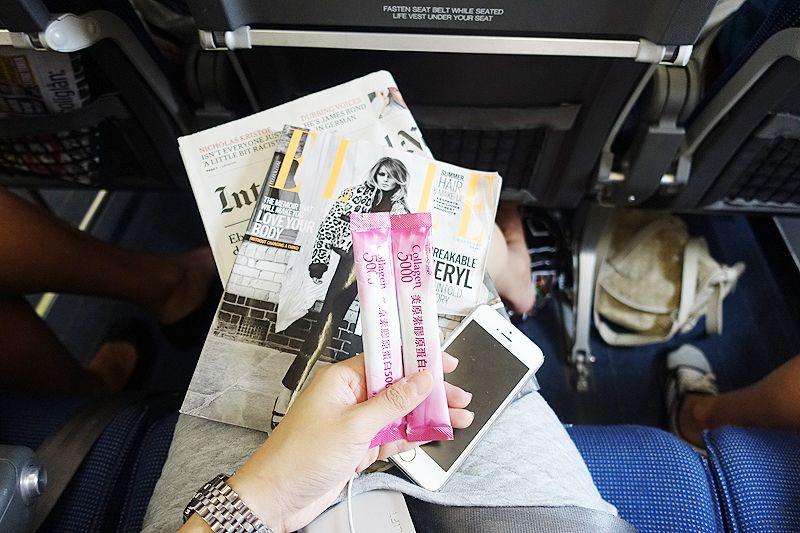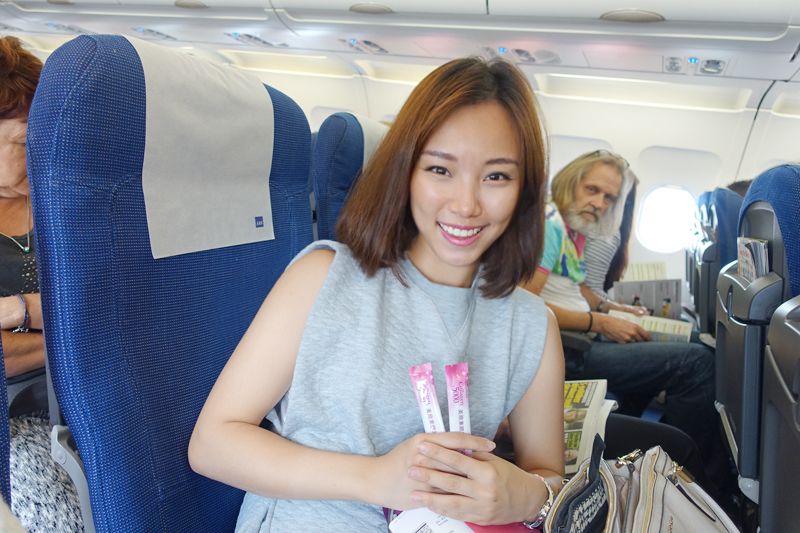 DURING MEALS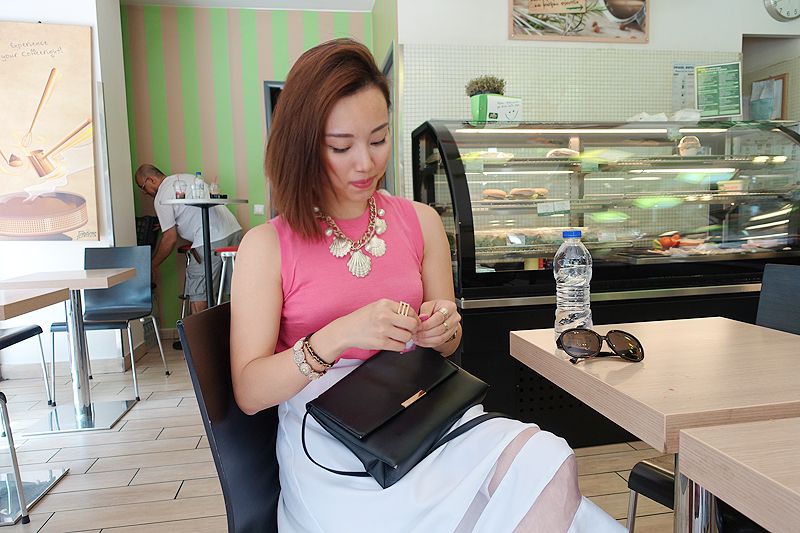 Mixing the Collagen 5000 Powder into mineral water

It goes really well with fruit juices as well ;)

ON THE ROADS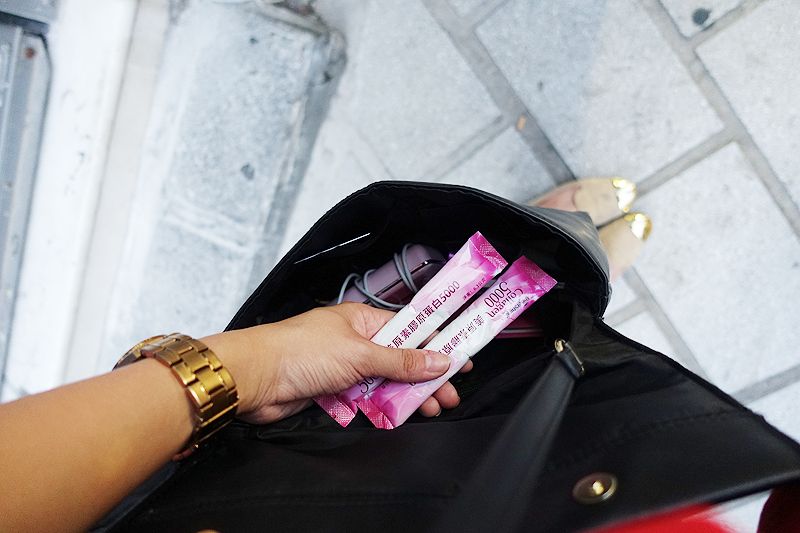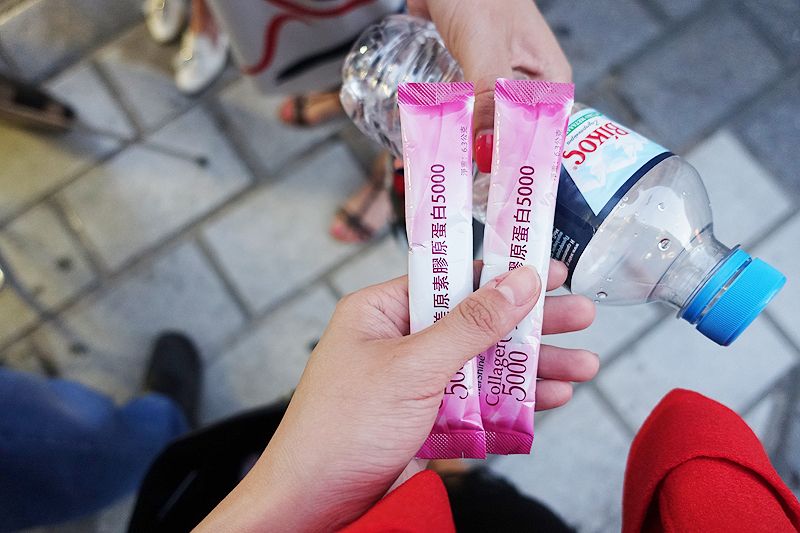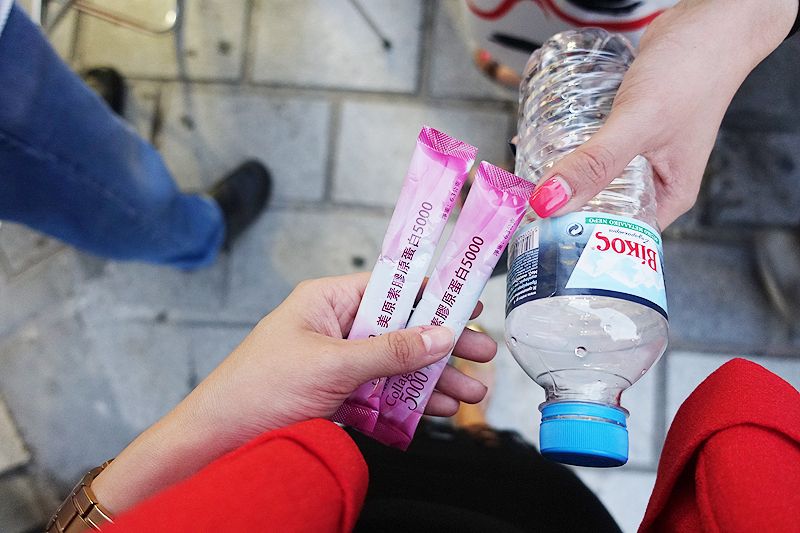 Like I've mentioned previously too, many of my friends are in fact taking this beauty supplement regularly and have told me how this beauty regime has helped in improving their skin. I was pretty skeptical at the start but after taking Collagen 5000 powder for two whole months, I think I actually do see a difference in the skin!
I haven't quite noticed it until I started digging out pictures taken two months before to do a comparison.
TWO MONTHS AGO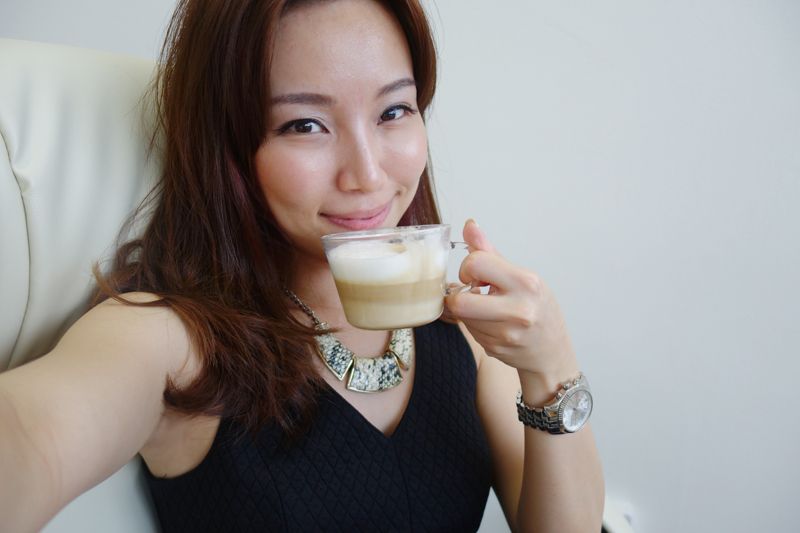 I had little bumps in my skin and you could see that I pretty much had quite rough, dull tired looking and looser skin (especially the jaw/chin area) even after putting on makeup.
AFTER ONE HALF TO TWO MONTHS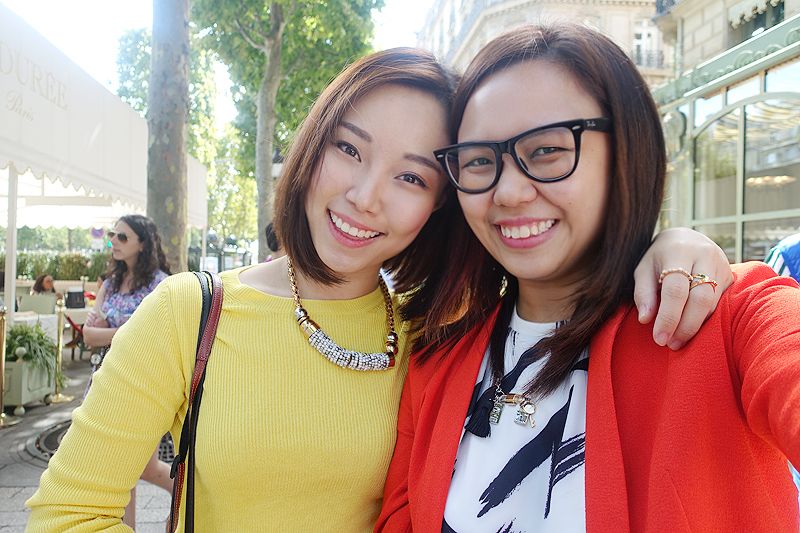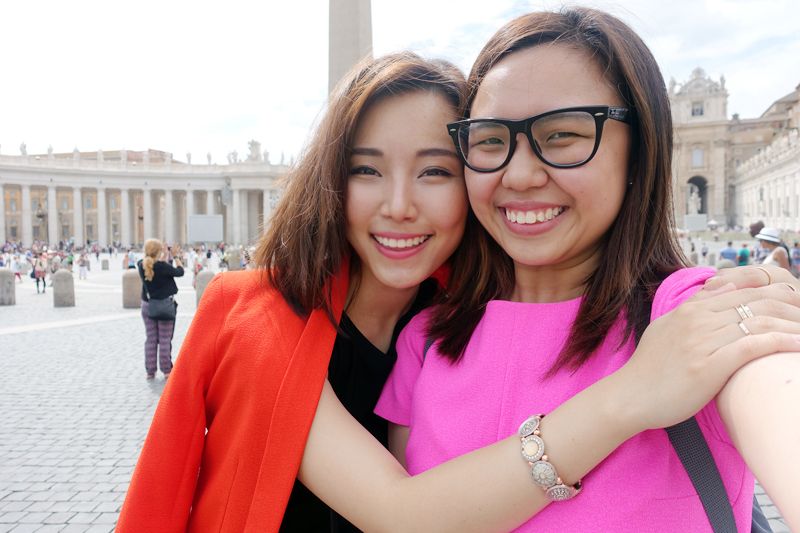 I don't know if you can tell the difference, but I thought my skin is tighter, smoother, more supple and not as dull/tired-looking!
*
Besides mixing the Collagen 5000 Powder with mineral water, there are many other fun (and tasty) ways to take it!

Sharing with you a simple recipe I did with the Collagen 5000 Powder – A special fruity shake ;D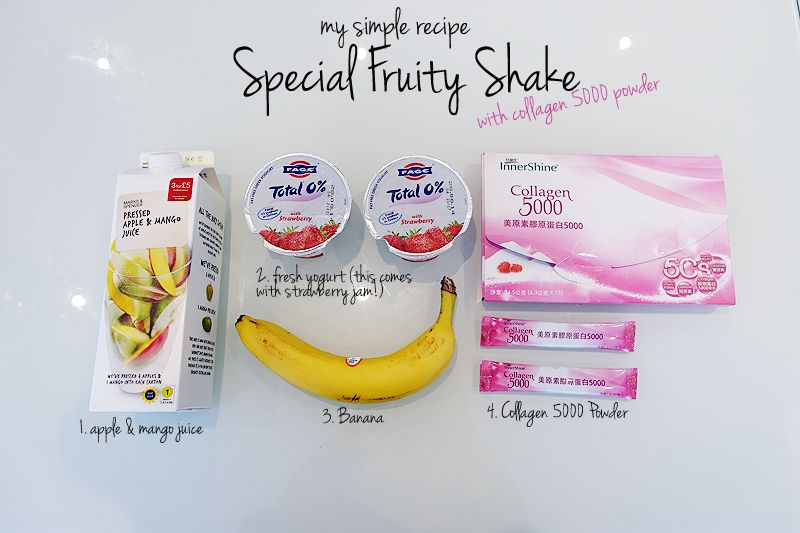 You would need juice (I chose apple and mango juice), yoghurt (plain would be best!), your favourite fruits (banana and strawberry for me) and of course, the Collagen 5000 Powder.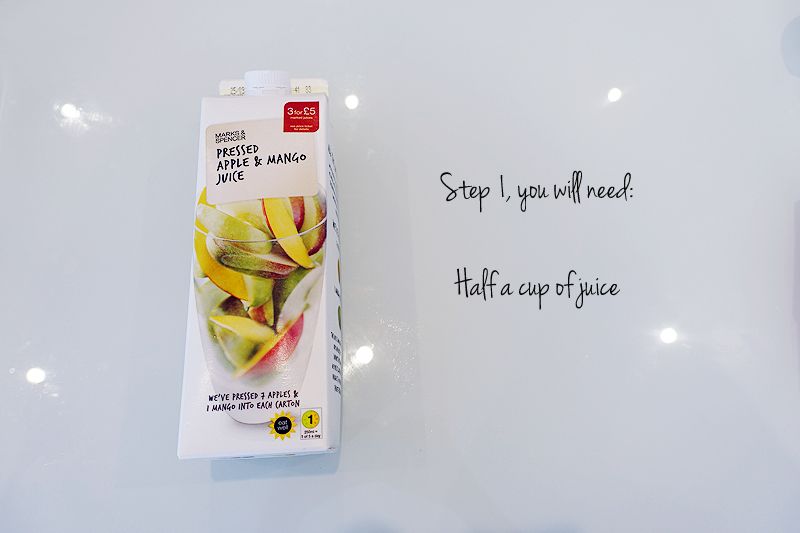 Step 1: Not too much of the juice as this will be mixed into yoghurt and I prefer a creamier yoghurt shake ;)

Step 2: Mix in the juice with the original yogurt!

Step 3: Chop your favourite fruits into small slices

Step 4: Add in a pack of Collagen 5000 Powder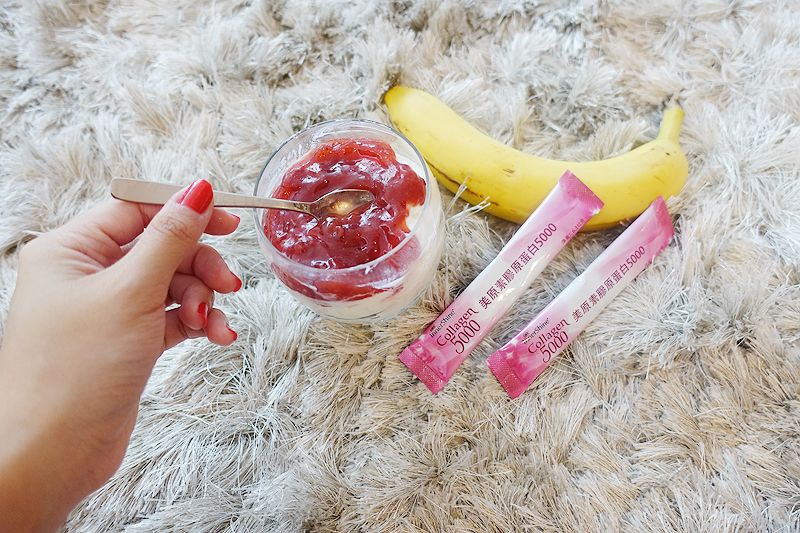 Step 5: Top it with your favourite sauces, jam etc. Honey will be a good idea too.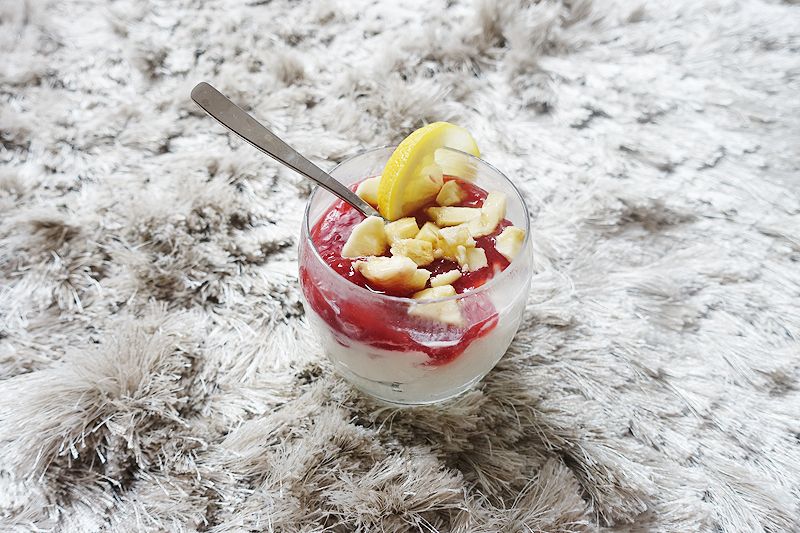 Step 6: Tadah! I added the banana bits into the cup and added a slice of lemon for garnishing.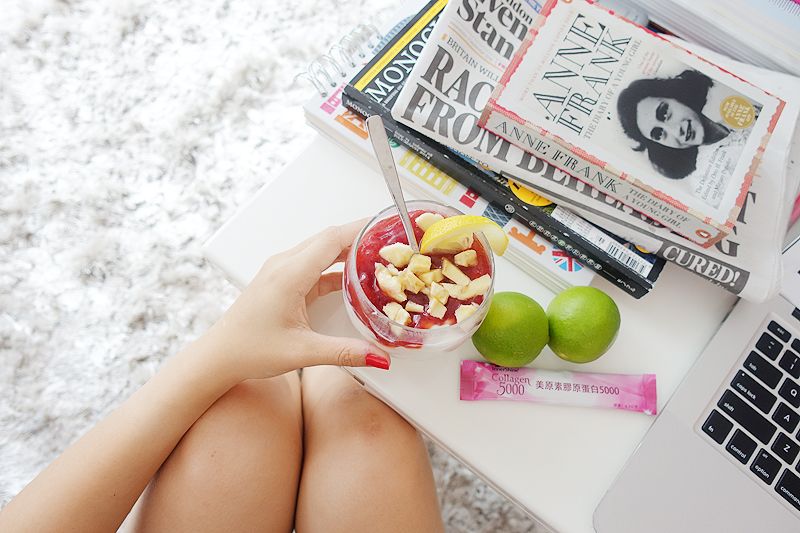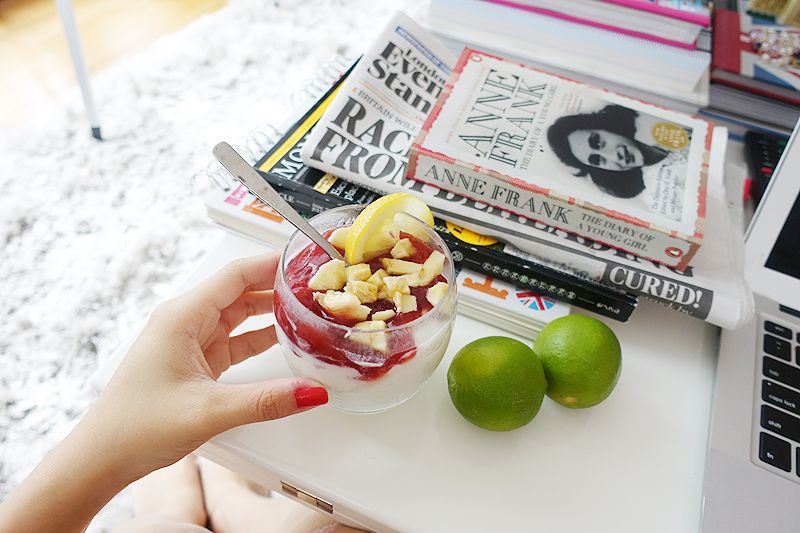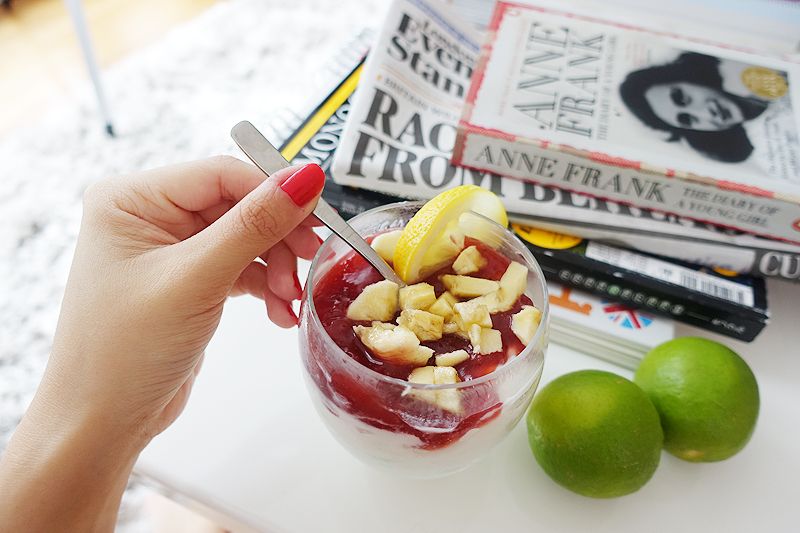 Yum yum, It was really tasty by the way ;D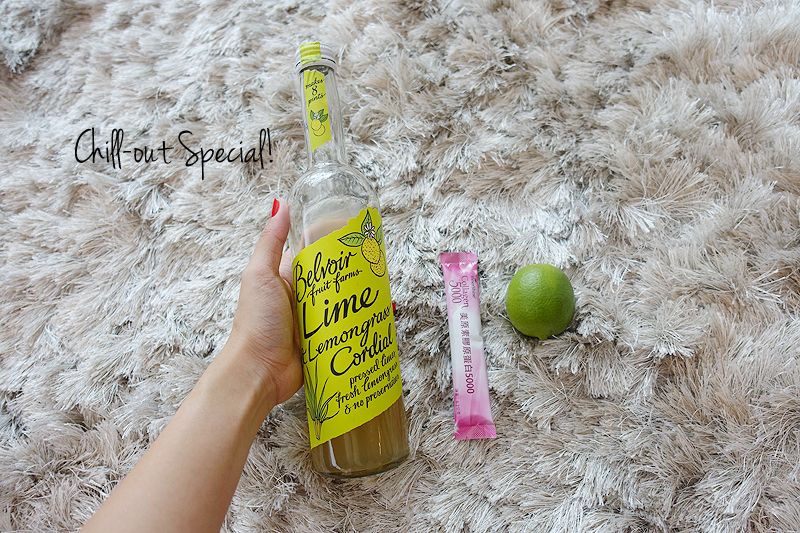 Besides taking the Collagen 5000 Powder with yogurt, you can consume it with your evening drinks as well! No problem bringing it along to your house parties ;)
Last but not least, BRAND'S® InnerShine® Collagen 5000 Powder is also available online so you can get the set shipped conveniently right to your door step! Exclusive for you guys, receive 5% discount off the launch price promotion of $39 (U.P. $46) by keying in 'ACPNL22' during checkout on BRAND'S E-Store (Validity period: 20th September 2014). If you are keen to try out Collagen 5000 Powder by BRAND'S®, you can purchase the set at an introductory price at S$39 (UPS$46) here.
Before I sign off, I thought I should let you know that you could be the next winner to walk away with a gift set by BRAND'S® InnerShine®!
*Prizes will be awarded to the top 3 winners with the most creative recipes!
Just simply share your own creative recipes on how you would mix the Collagen 5000 Powder OR a specific dish/meal that you would most likely consume the Collagen 5000 Powder with via instagram (with/without the sachet in the picture) and just hashtag #InnerShineSG #collagen5000.
Say hello to better youthful skin and do head over to BRAND'S® InnerShine® FB page to find out more about Collagen 5000 Powder: http://www.facebook.com/BrandsInnerShineSG!