29
August
TWENTY
1208 HRS
Europe Travelogue – London (Part one)
Europe Travelogue – London (Part two)
Too many pictures to be sorted out and at this rate of documenting the trip down, I'm definitely taking ages with the time on hand. Will to summarize the trip as much & hope the entries won't be too choppy!
So one of my short summer courses was at London College of Fashion (LCF), which its main campus was located at a brilliant location – right in the middle of Oxford Street. Lessons were from 9am to 5pm, and as summer days were long, I pretty much had quite an evening to spend before heading back to rest.
One of the evenings, Merli and I arranged to meet up after our individual lessons to try out this place for dinner – Hawksmoor, which was known for its steak. (You might have spotted this place in the latest Mission Impossible movie!)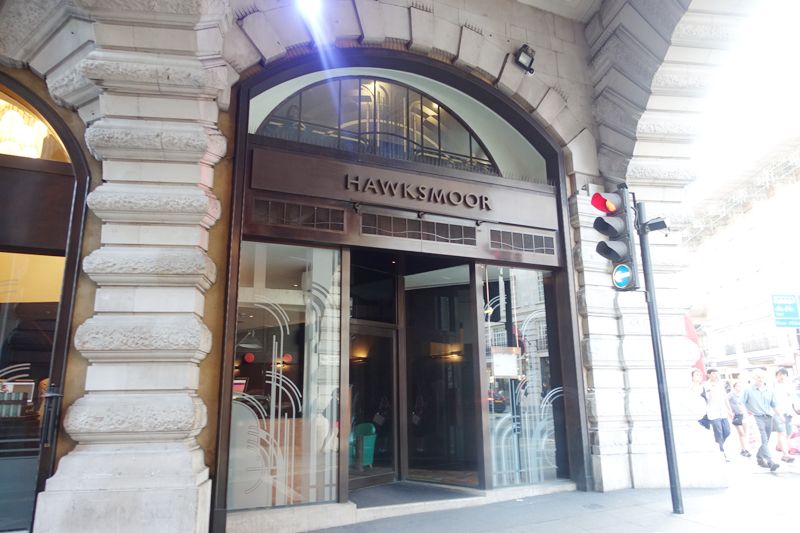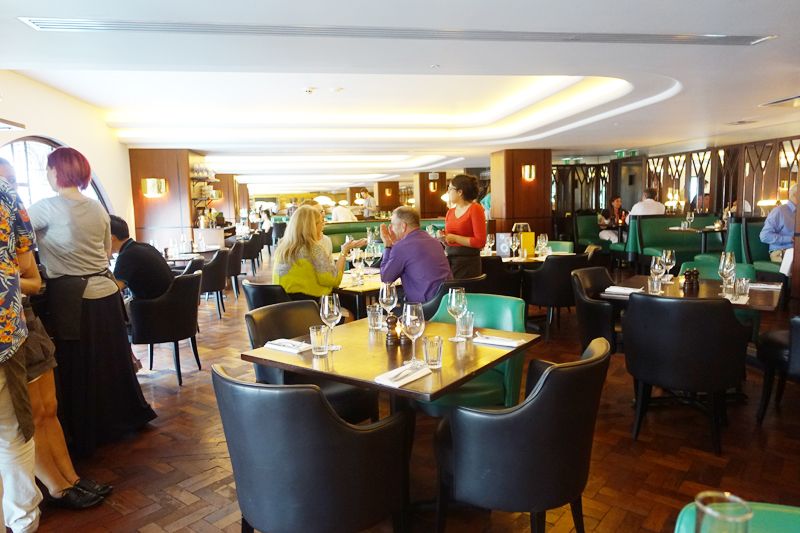 They have quite a number of outlets but we settled for the one located at Airstreet (just by the corner of Regent Street) as it was very convenient to both of our campuses (Merli was taking a course at imperial College).
—-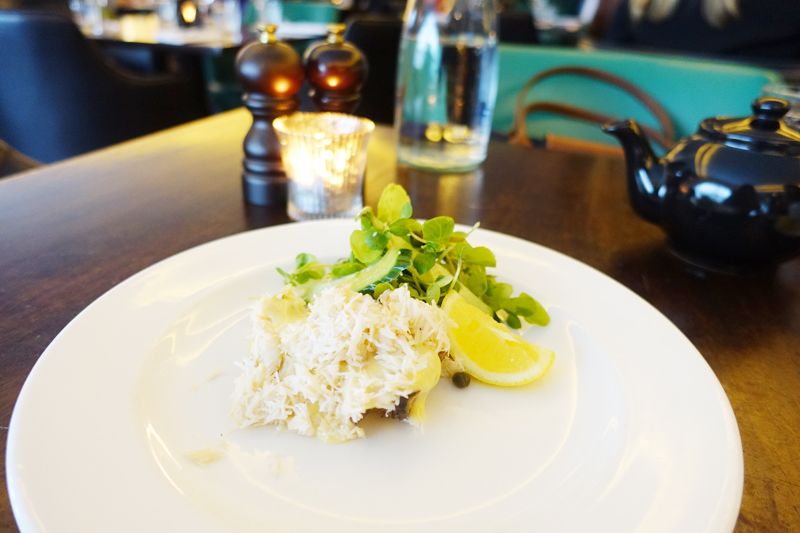 We started with a recommended starter: Brixham crab on toast with mayonnaise (£12) - which I thought was pretty good and I enjoyed it very much.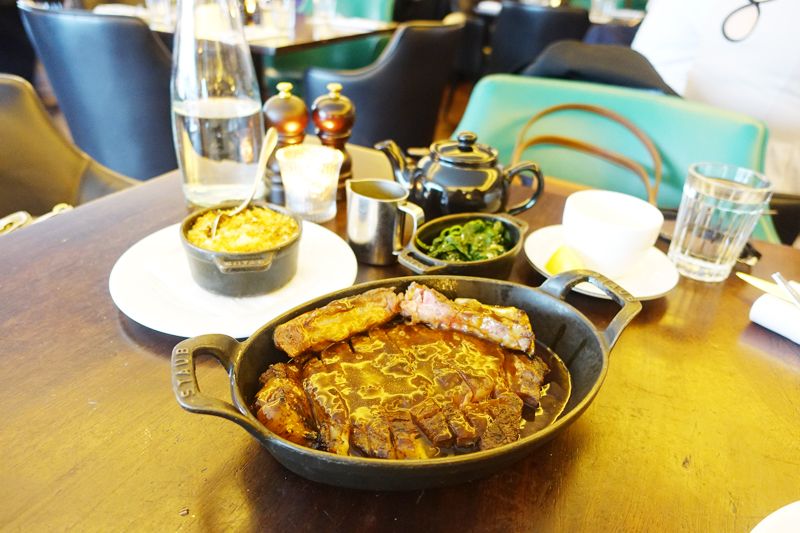 And we decided to share a portion of Spinach with lemon & garlic (£5), Macaroni Cheese (£5) & Steak Fillet, 300g (£34).
More of their menu here if you would like to check it out.
The sides were pretty good but we were rather disappointed with the steak. It was served cold although the hot pan was supposed to warm the dish up. Personally thought it should be served at room temperature or similar & taste wise was pretty normal. Not too sure sure if it was because we expected too much prior to the visit.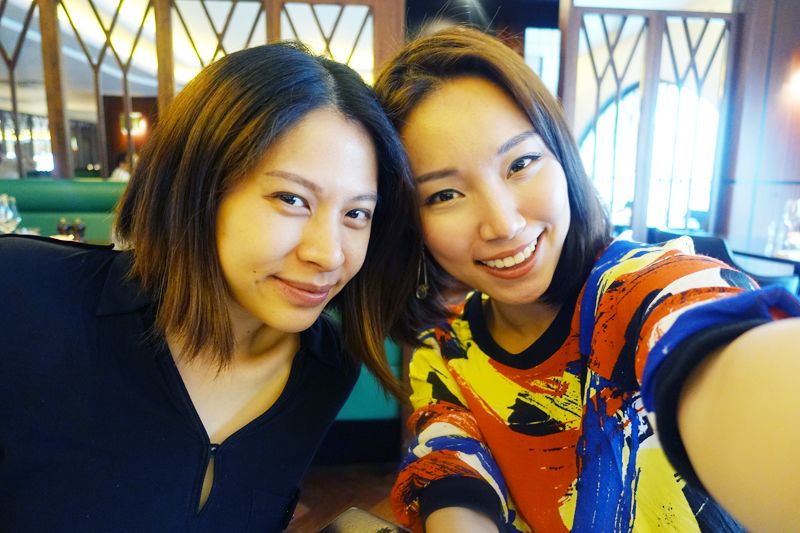 HAWKSMOOR LONDON (AIRSTREET)
5 Air St, London W1J 0AD,
United Kingdom
+44 20 7406 3980
http://thehawksmoor.com
———
We took a walk after (that one amazing thing about London, every where was just amazing for strolls and there were so many different things to see) and chanced upon this street where one of Ted Baker's Barber shops was located.
I wasn't aware they had a hairdressing arm (for men) so that was quite surprising to me. I was rather intrigued by it and adored how they designed the entire shop – so detailed and charming.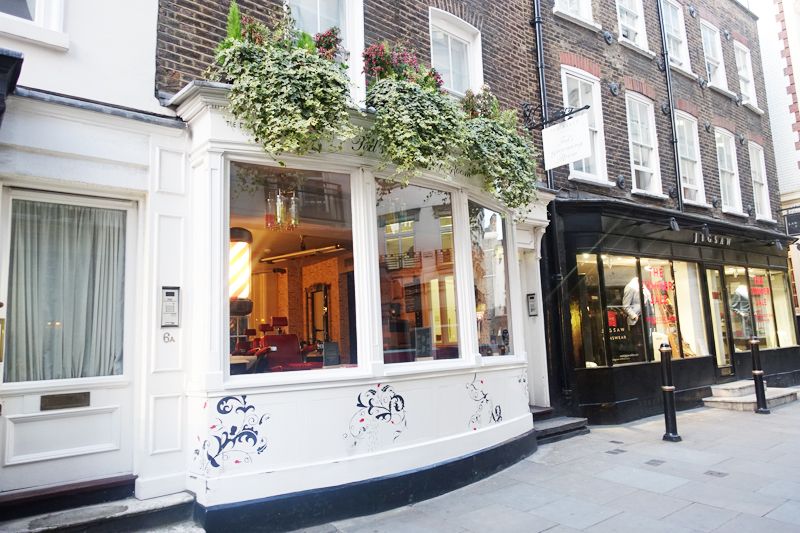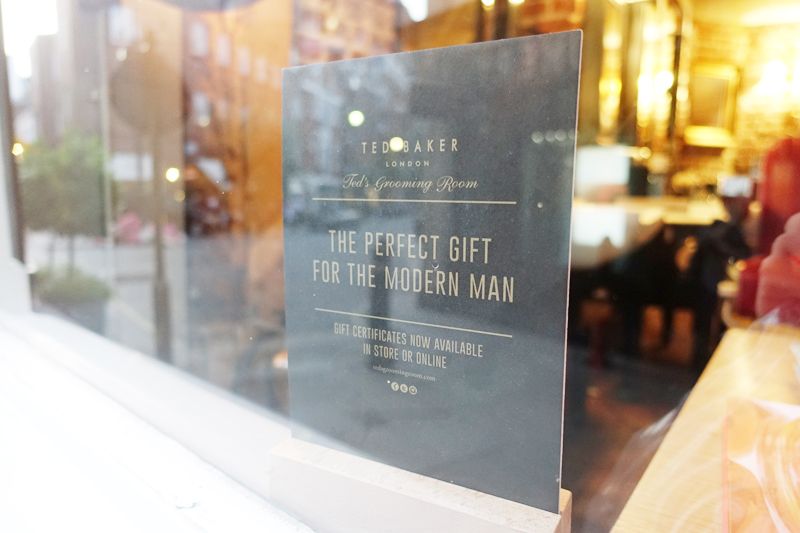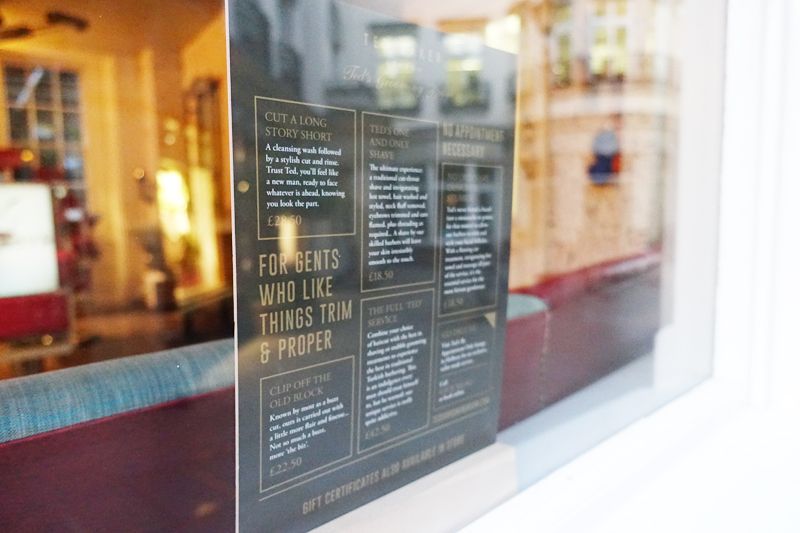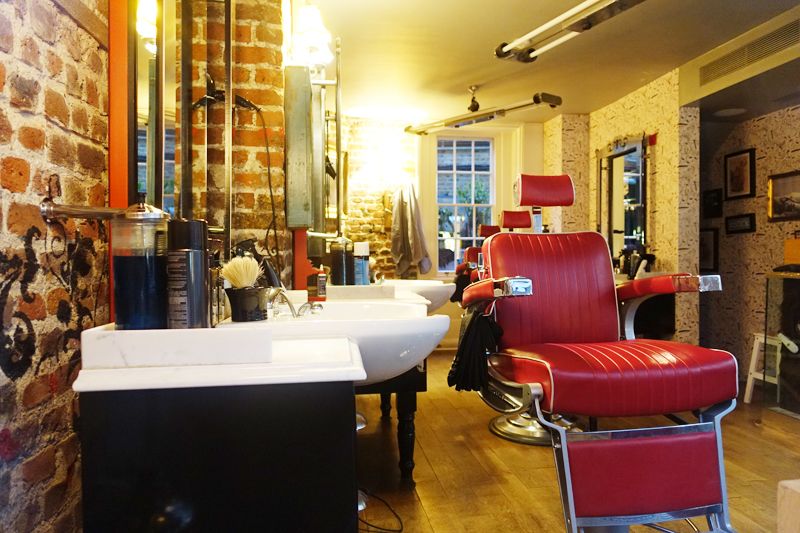 ———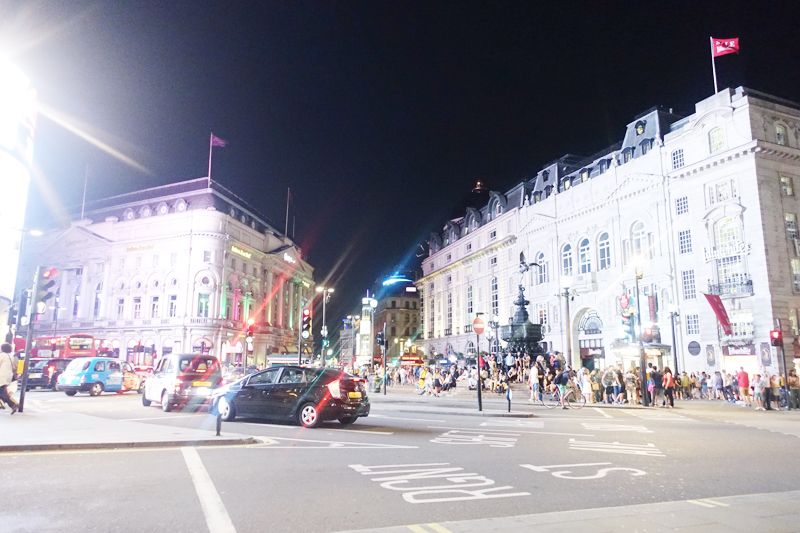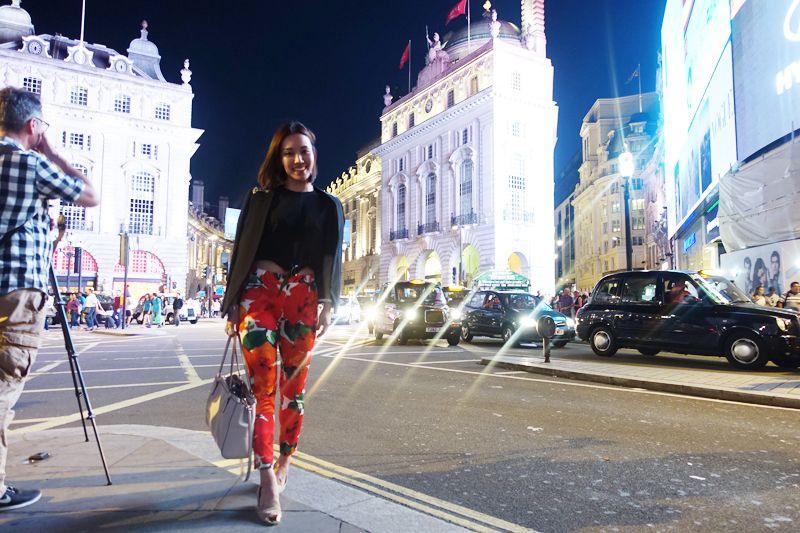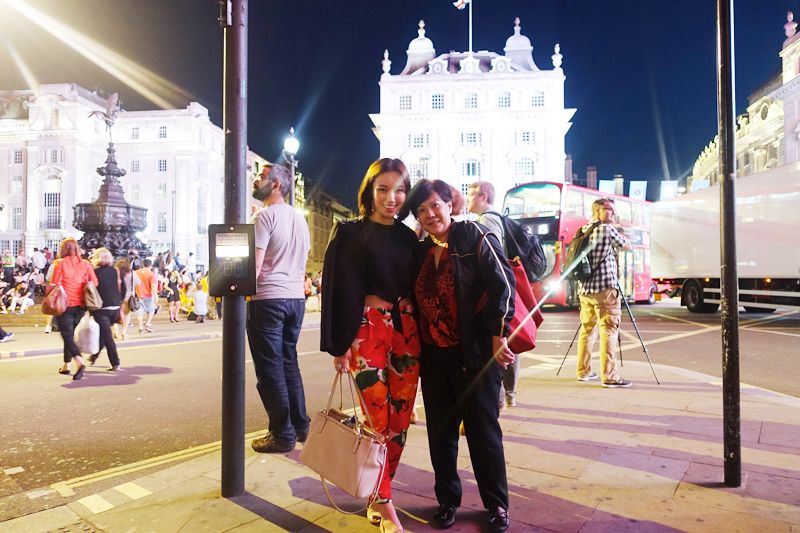 Another night stroll at Regent Street and this time with Merli & her mom.
We met up earlier in the evening (another day) for the 'Book of Mormon' musical and although it touched on some pretty sensitive topics but I thought the humour was really good. Worth a catch but do book tickets early!
–
Have to run again now. Will be back x