SPONSORED POST
As mentioned in my Dayre post previously, one of Singapore's largest retail and lifestyle destination mall, VivoCity has introduced an entirely new retail space at Basement one!
I used to frequent VivoCity quite often during my university school days as my school was located around the area. Been a while since I've explored the mall and was pleasantly surprised to know of that new retail floor.
The basement one expansion is not just an addition of new stores but to be specific, this new retail level features exclusively curated brands. These are brands are exciting fashion and accessories retailers which I'm very sure both you and I have heard of. I visited the level just two weeks ago and some of the stores were still undergoing renovation but what I've heard, they'll be opening really soon! You should definitely check them out when you head there!
To name a few that I visited the other day:
1. WEEKENDS
WEEKENDS is a new one-stop, multi-brand lifestyle store and has just opened its first ever store at VivoCity Basement one.
To give you more background on the store, WEEKENDS brings together 14 international lifestyle brands from Europe and America. They offer an eclectic collection of inspiring gifts and designer stationery, stylish jewellery and accessories, unique fragrances as well as statement-making soft home furnishings, such as wall art and prints, designer tableware, lamps and much more.
Brands you can expect to see are kate spade new york Gift & Stationery, Acctim, Alphabet Bags, Brokis, Coulson Macleoud, Fiorelli, Gary Birks Designs, Ginger Ray, Jonathan Alder Gifts & Stationery, Mr Maria, Read Between The Lines, Royal Apothic and Talented. Prices ranges from $6.90 for a notebook to $650.00 for ceiling lights and more pictures below to show you what's in store ;)
I adore homeware, cards & notebooks shopping and I spent a great deal of time checking them out. I personally think WEEKENDS offers a great range of gifts for your loved ones and friends and I'm confident you'll be able to pick out something for any gender and age!
P.S: Do you know MONOYONO, a leading branded specialty retailer of gifts and lifestyle merchandise is their sister company?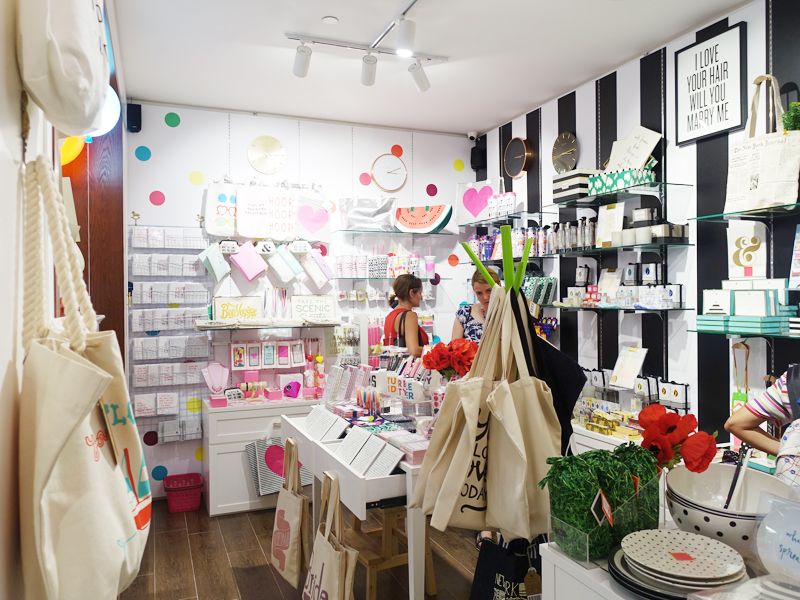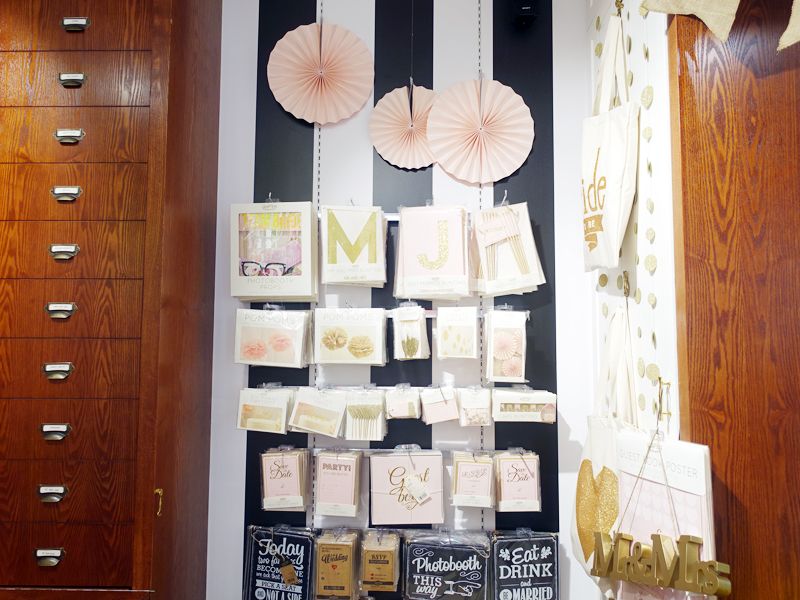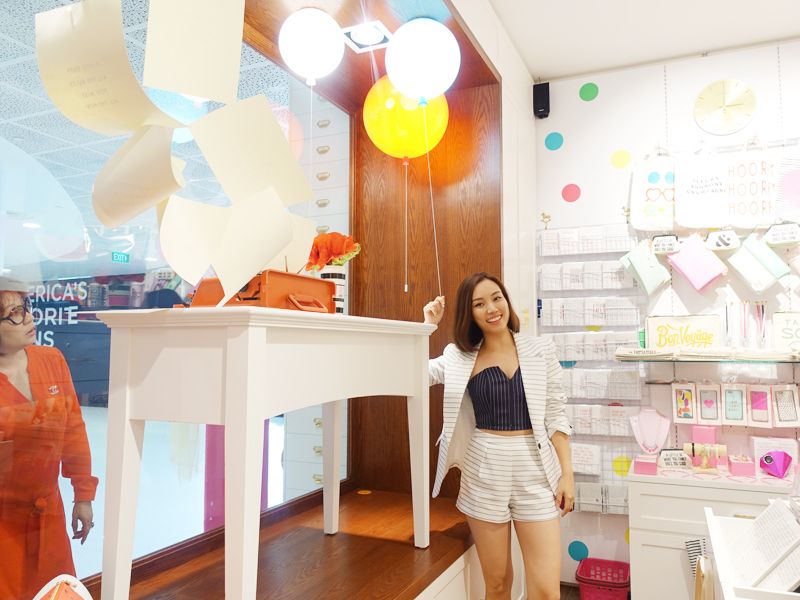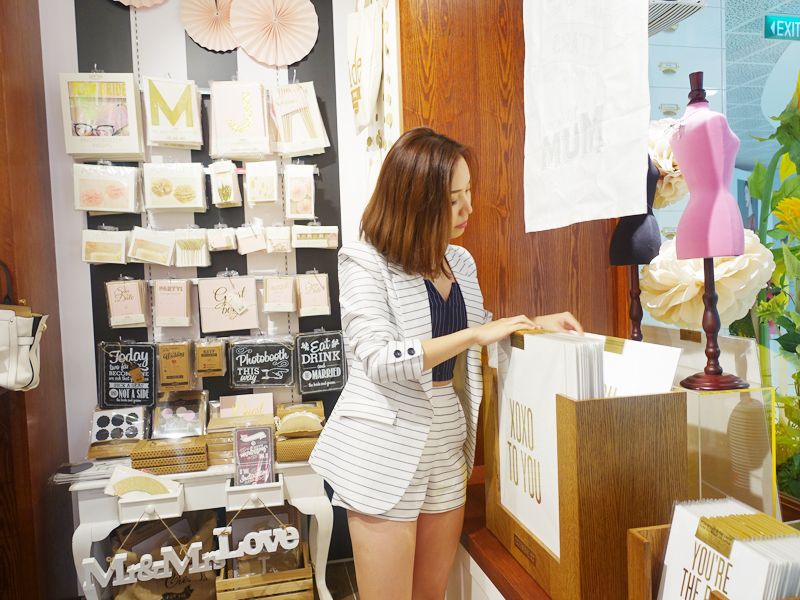 2. THOMAS SABO

THOMAS SABO is an international jewellery, watch and beauty brand. They carry a wide range of designs made from sterling silver and design, sell, distribute products from Germany for both men and women.
The brand is known for creating innovative, trend-oriented, classically-elegant as well as highly-expressive accessories, with great attention to detail. Expressive and iconic designs from the ladies' and men's collections, such as the love knot, the skulls, leather bracelets and the feminine rings, have acquired cult status in the THOMAS SABO product world and are highly-coveted among customers across five different continents.
THOMAS SABO's partners include 2,600 jewellers and retail partners throughout the world with 273 shops (119 shop-in-shops and 154 stand-alone-shops) across the globe. You will also be excited to know that Poppy delevingne used to be one of their ambassadors as well and top model Georgia May Jagger (daughter of Rolling Stones lead singer Mick Jagger) is their current ambassador ;)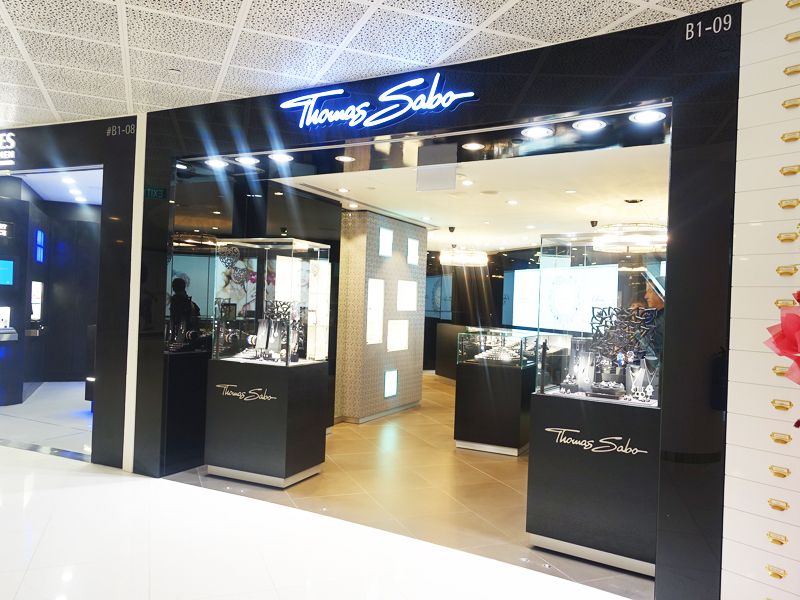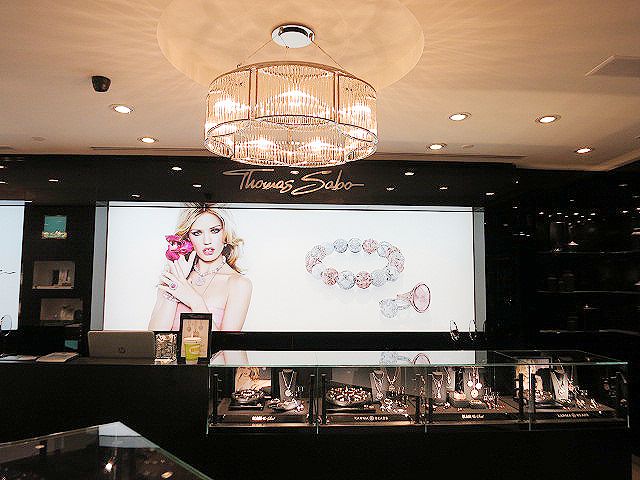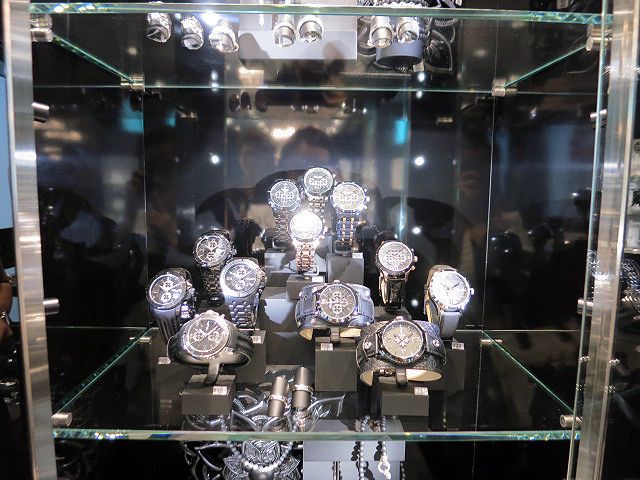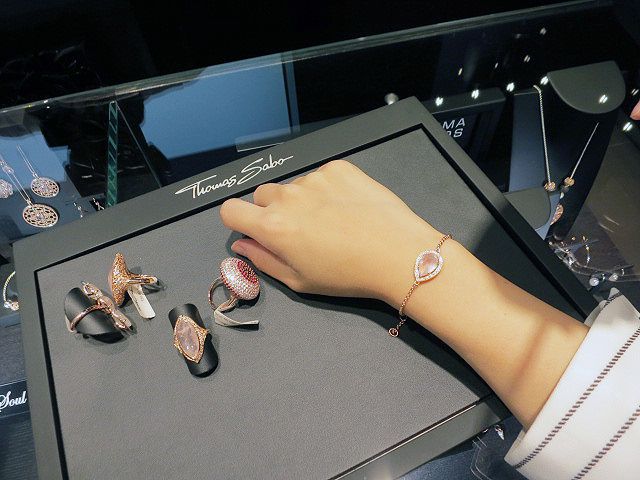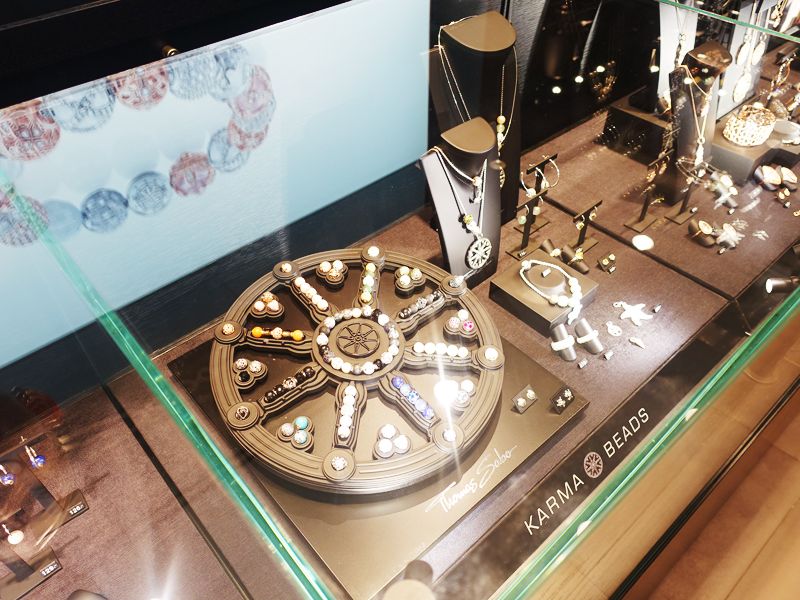 THOMAS SABO is known for its range of modular charm jewellery – entitled Karma Beads. The Karma Beads collection was introduced as a celebration of the 'beautiful things in life', representing a positive attitude towards all life. One of their star products is named The Wheel of Karma which represents 'personal, inner balance'. There is quite a great spectrum of designs, ranging from sweet floral pieces to Gothic skull design.
I must say they do have a great range of designs for customers to choose from and from the collection, you can easily mix and match for your own customized bracelet. This will be a great idea for a gift too ;)
Receive a complimentary beauty bag worth $30 with minimum $150 spend. Valid till 30 June 2015, while stocks last. Quote my name, Beatrice Tan to enjoy the promotion!
3. LAB SERIES

A prestige skincare brand for men by Estée Lauder companies. LAB SERIES believes in applying modern technology, advanced ingredients and the latest research on men's physiological and lifestyle needs to develop products with proven results. LAB SERIES offers simple educational tools to help men understand exactly how to address their skincare needs, and provide the knowledge and the assurance to solve any problems that arise – from acne to aging.
A friend of mine joined in for that afternoon and he was telling me he uses their products on a daily basis and they work well for him. He was keen to try out the new range of products and hence he had a complimentary skin analysis done on the very same day and received a one week trial sampling set after that. It's open to all walk-ins so calling out to you guys, if you would like to try their products, do pop by to have your skin analyzed!
You'll receive a 2-piece deluxe travel set worth $35 with minimum $50 worth of purchase. This promotion is valid till 30 June 2015 (while stocks last) and do quote my name to enjoy the offer :)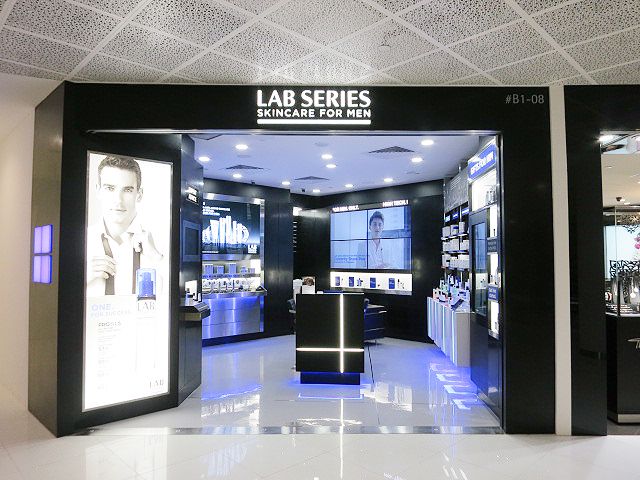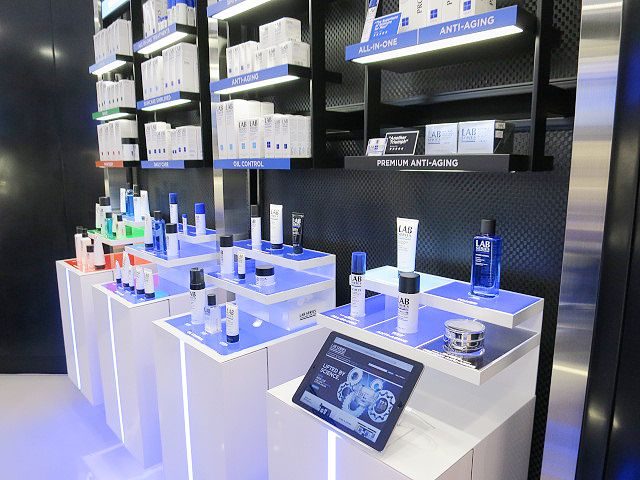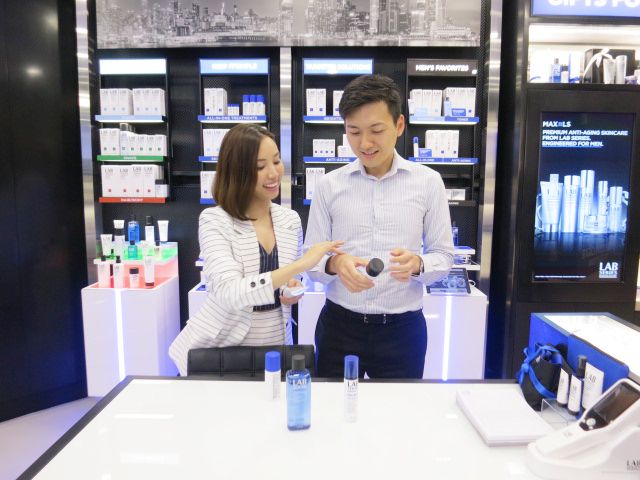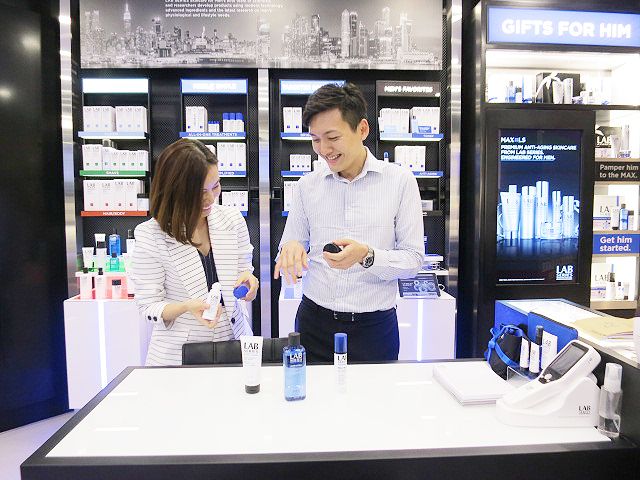 4. STEVE MADDEN
What more can I say?
One of the most prominent footwear brands around and happy to know that VivoCity has an outlet now.
They have a wide range of sandals, sneakers, pumps and heels and we were totally spoilt for choice! Definitely a spacious location which allows you to shop in comfort. I spent a good hour or so shopping in the store and I must say the service was impeccable. I had to thank the staff, Nul (hope I didn't get his name wrong) for being so patient with me and he was probably one of the best salespersons I've encountered before!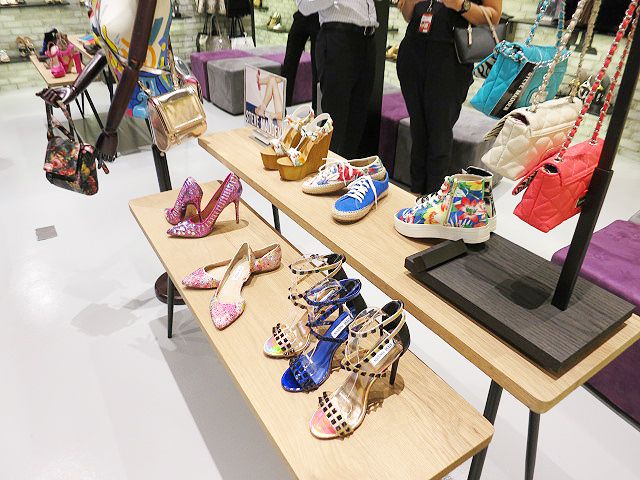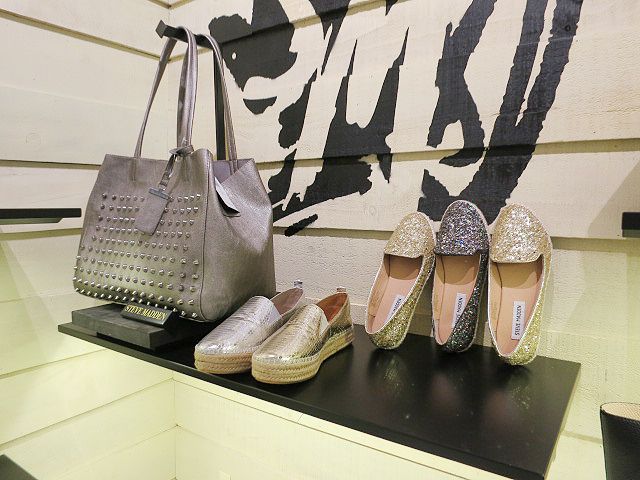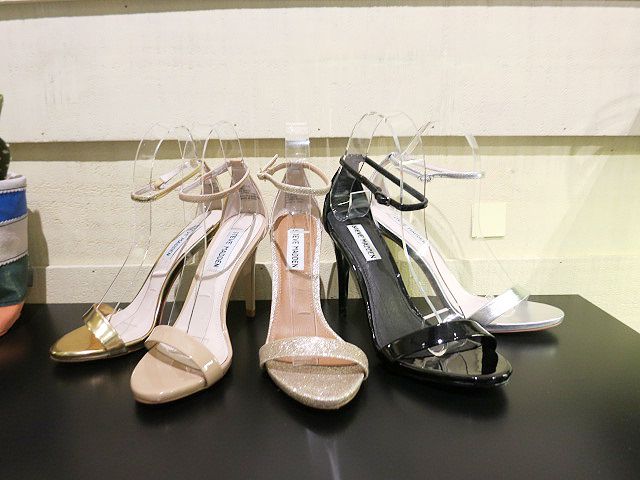 Three of Sel and my picks ;)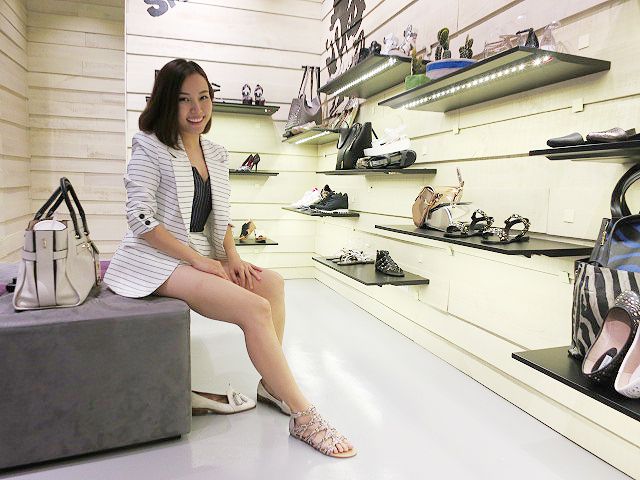 Last but not least, these are just 4 of the 9 brands that are situated at VivoCity's basement one. Some other brands you can expect to see:
American Eagle Outfitters
Aéropostale
Rabeanco
Etude House
Innisfree
Do pop by the new retail level for some retail therapy as they will be having some special opening promotions in store, so don't miss them!