Sponsored Post
A few weeks back I had the chance to test drive one of the latest SUVs in town!
It has always been a little hobby of mine is driving actually (although that's probably the last thing I would want to do if I'm dead tired), and I do experience a thrill when I'm behind the wheel. So you could imagine how excited I was to have this opportunity. As some might have guessed from the pictures, the SUV was none other than the Lexus NX Hybrid (aka NX300h)! 


I went to Lexus showroom in the morning to have a crash course on the various features of the Lexus NX. Needless to say, a crash course was necessary for me to learn how to function some really advanced technologies the NX comes with. It was in fact my first time operating a SUV and I was initially a little worried if I've trouble parking the car. I must say my worries were all for nothing and in fact, the drive was completely enjoyable and fuss-free which I (including those passengers) was very impressed – more below ;)

Say hello to my new ride ;)
—–

MORNING BREAKFAST MEETING
Knowing that I would have the car for a few days, I made plans and started the next day early with a breakfast meeting at Starbucks. The car definitely came in handy and it definitely makes it easier to travel around for meetings, making sure the day is well-utilized!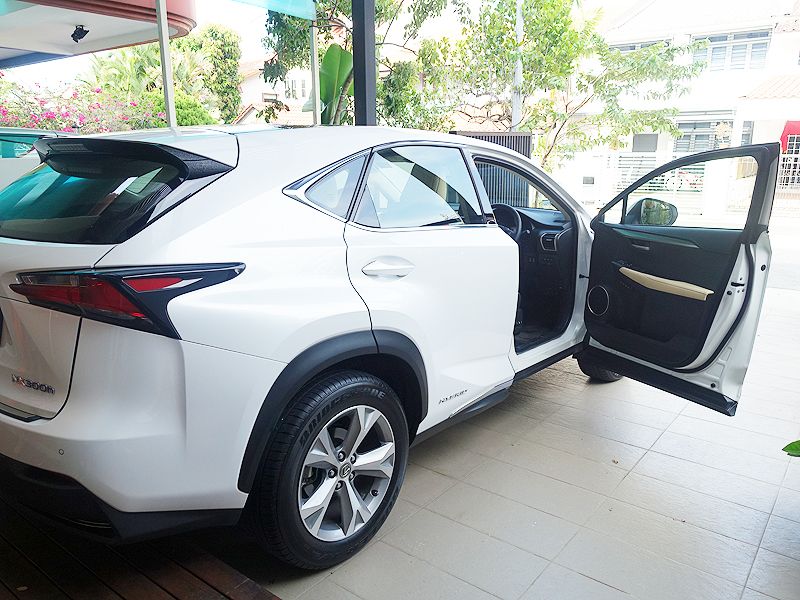 Setting off.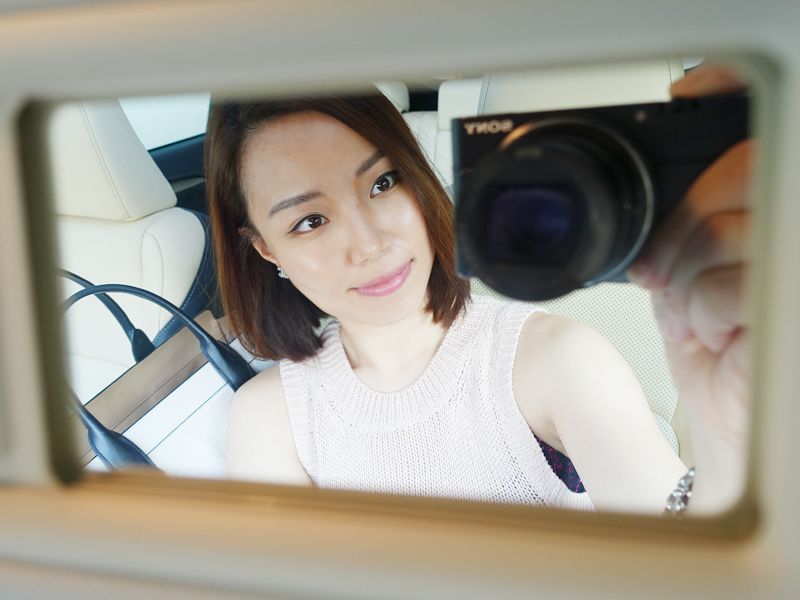 Love the panoramic glassroof!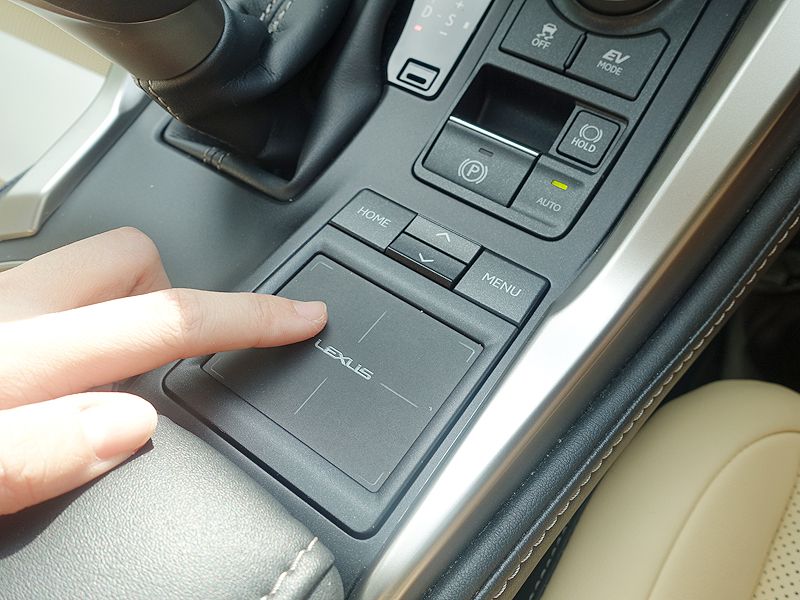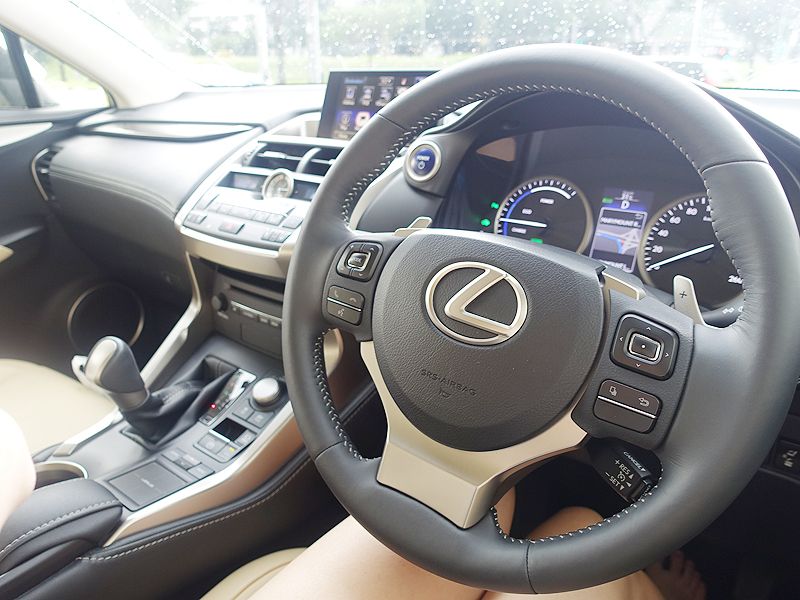 The control on the steering wheel was really stable and it made it much easier to pick up my calls on speakers without my hands fumbling for the phone in my bag!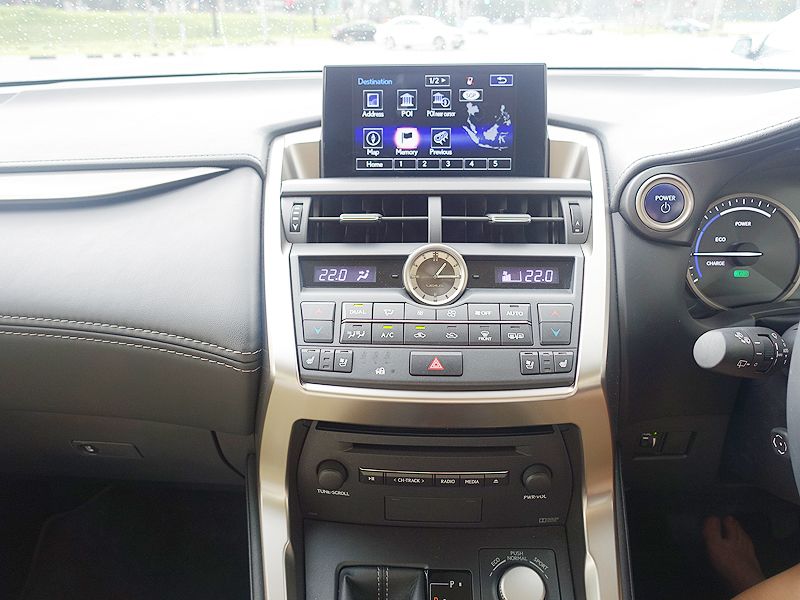 I like that it comes with an inbuilt GPS.
Before I move on further, I thought I should share with you some of my favourite features of Lexus NX Hybrid ;)
1. 360-degree panoramic view monitor – Parking was so fuss-free given the size and it was awfully helpful! (see below)
2. Remote Touch interface with 7-inch display screen
3. Wireless charging for Qi-compatible electronic devices
4. The panoramic glassroof
5. Blind spot monitor (a censor light will automatically appear if another vehicle is at your blind spot)
6. How automated, thoughtful and Intuitive the features were
7. How amazingly spacious and comfortable the interior was
On a random note, I was also secretly thrilled to be receiving the white version for the period (white has always been my top pick for most things anyway).
I never quite noticed SUVs on the roads but I always had the impression that the designs are pretty restrictive due to size. And after receiving the car, I made an observation on SUVs along the roads and I must say I kinda adore the sporty aesthetic of this particular Lexus model. I like how smart, sleek and classy the car looks and who says an SUV can't look stylish?!
Also, I always think SUVs are better suited for families but after driving it, I had a complete change of mindset and honestly speaking, I was indeed impressed by how functional this car was.
—–

AFTERNOON TEA WITH GIRLFRIEND
I made a trip back to Klarra's office to settle some work and to collect some outfits for errands that same day as well. I loved how spacious the interior was and it could easily save time and transport a big bulk without having to make multiple trips.
Poots and I arranged for an afternoon tea and I picked her up from her workplace.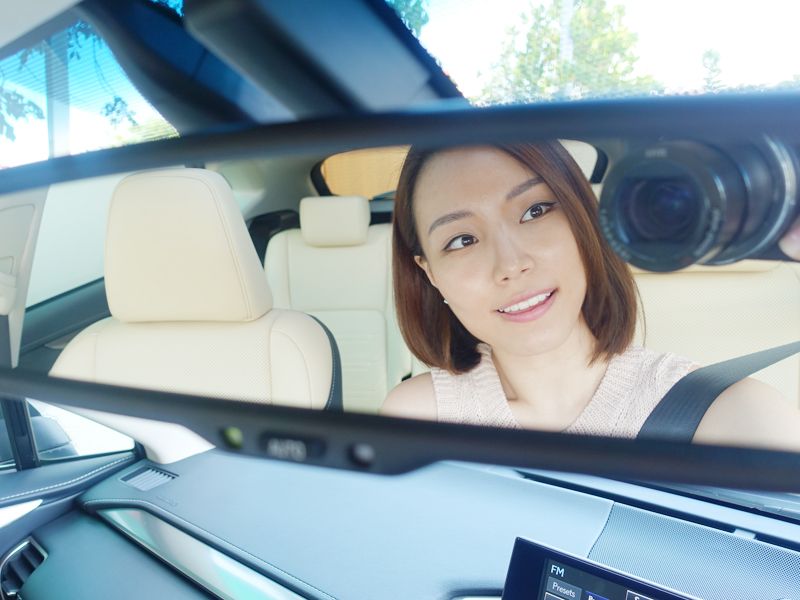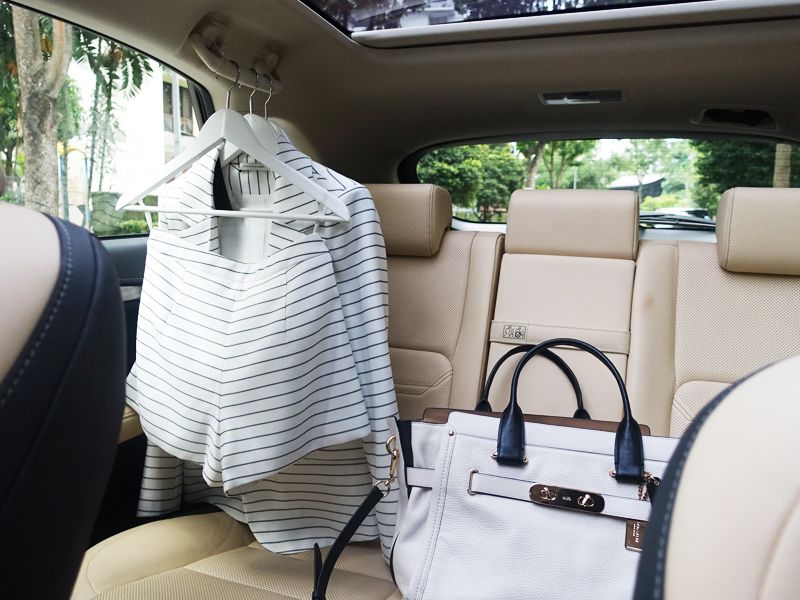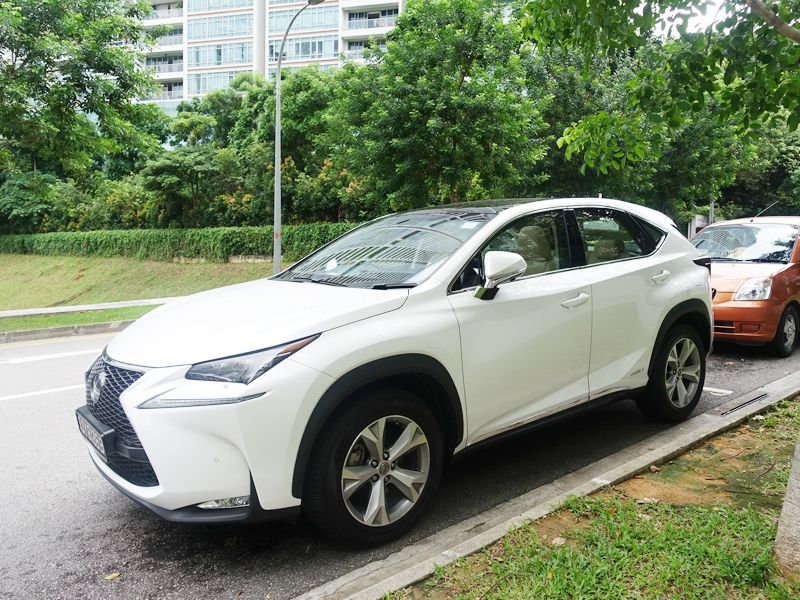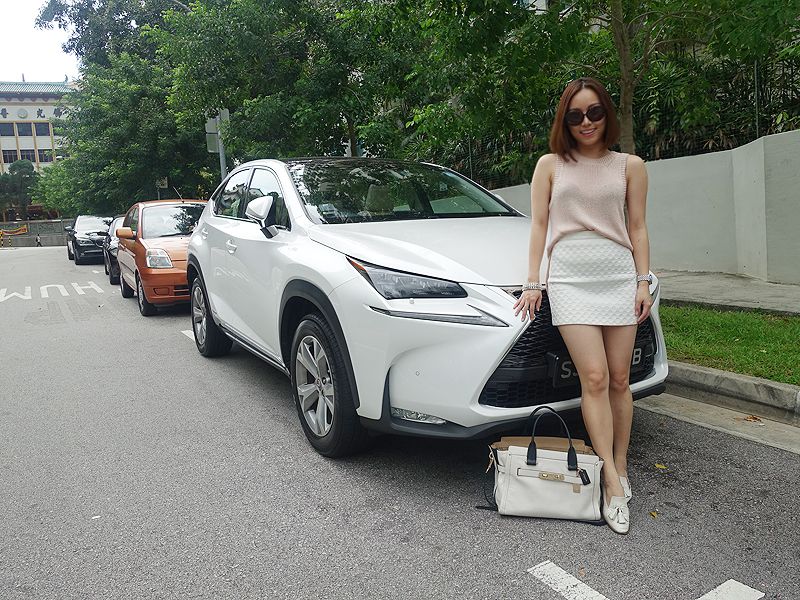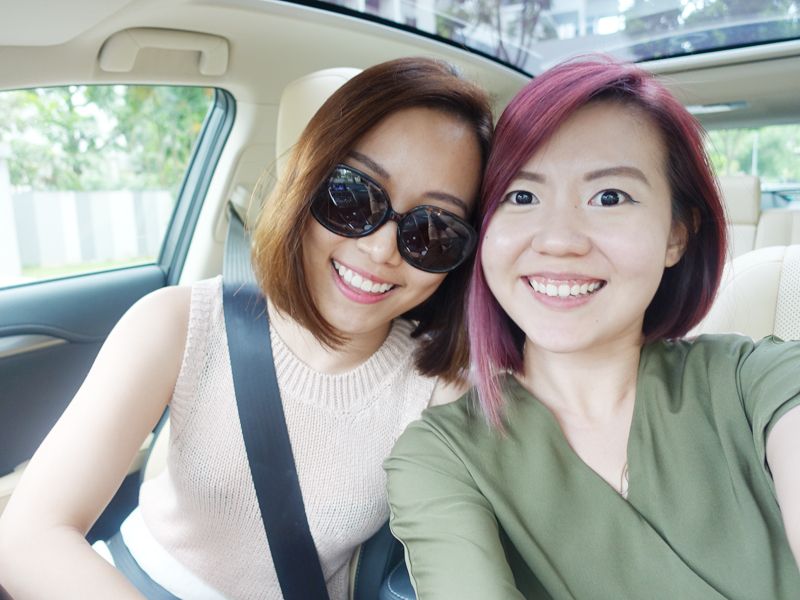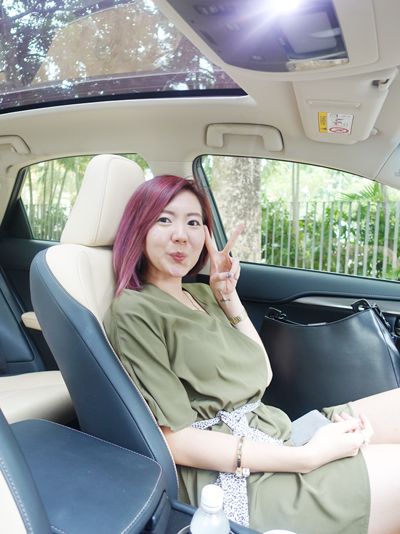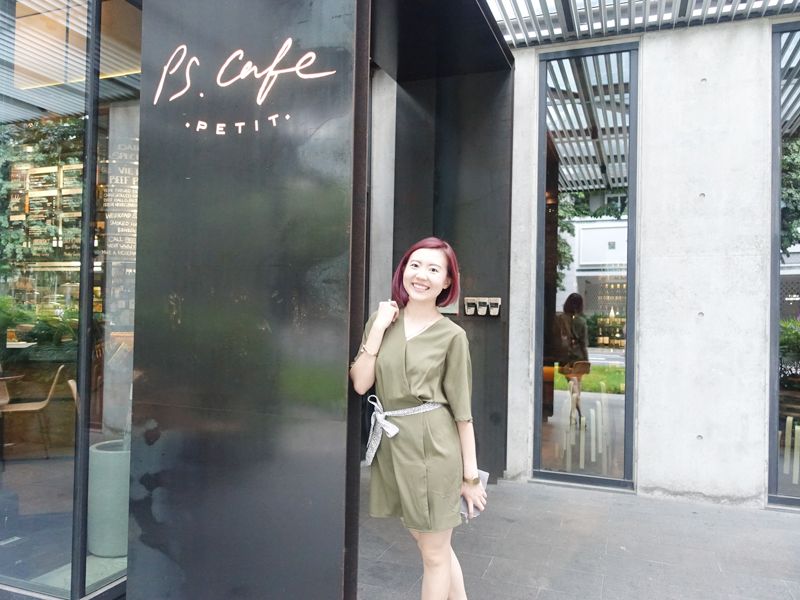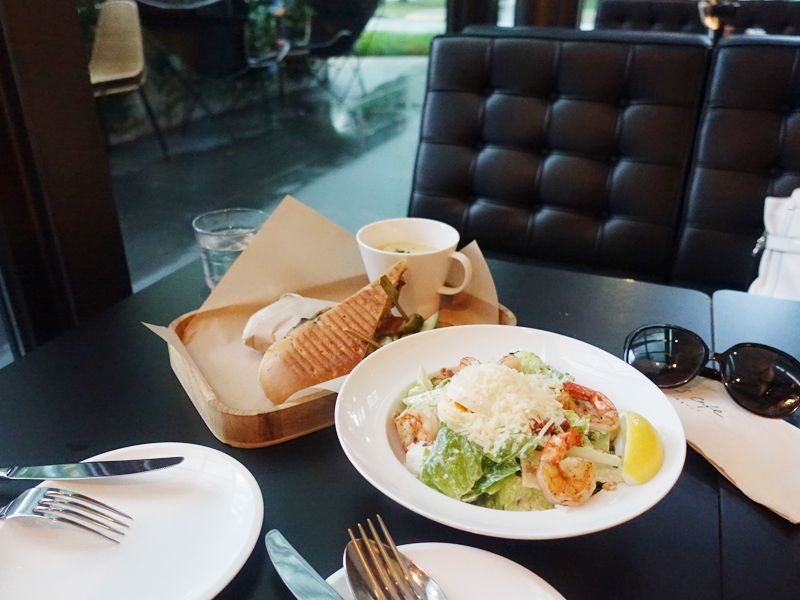 It was my first time being at P.S Cafe petite and it was definitely love at first sight. P.S Cafe has always been one of my favourite places to dine at for brunch, tea or dinner. Besides coffee, the cafe serves a rather decent variety of food and so we tend to spend hours there and this round was no exception. The truffled mushroom panini was really good, came in a pretty generous portion. And not to forget, we ended the meal with our favourite banana butterscotch cake – you have to try this!
We spent a couple of hours that afternoon and before we knew it, it was around evening time and we did a takeway to deliver piping hot food for the family. A car definitely makes everything easier and everywhere more accessible.
——–
6:30AM CALL TIME FOR SHOOT
This was next day's morning where I had to report for an early morning shoot. It's always a hassle calling for cabs in the morning and I managed to get to Marina Bay Sands just within 20 minutes of drive! - – who says Hybrid cars are not known for performance!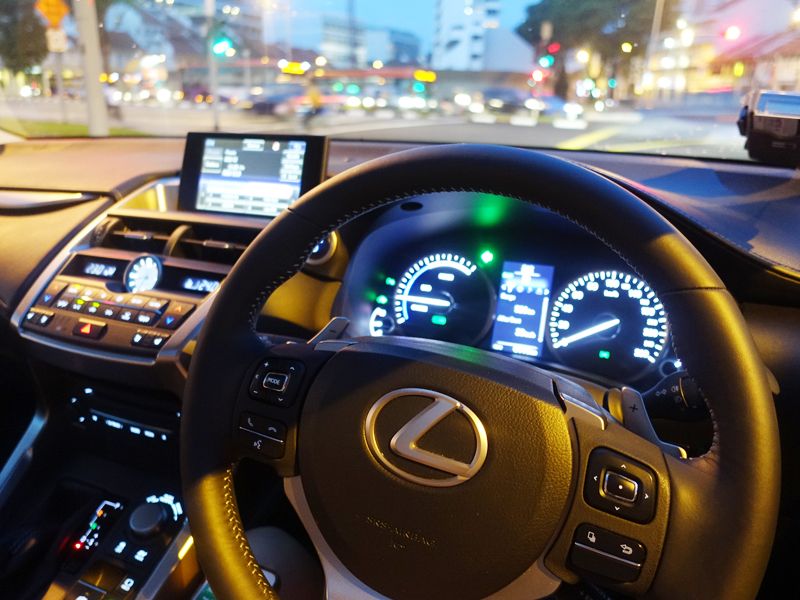 Shoot location was at MBS.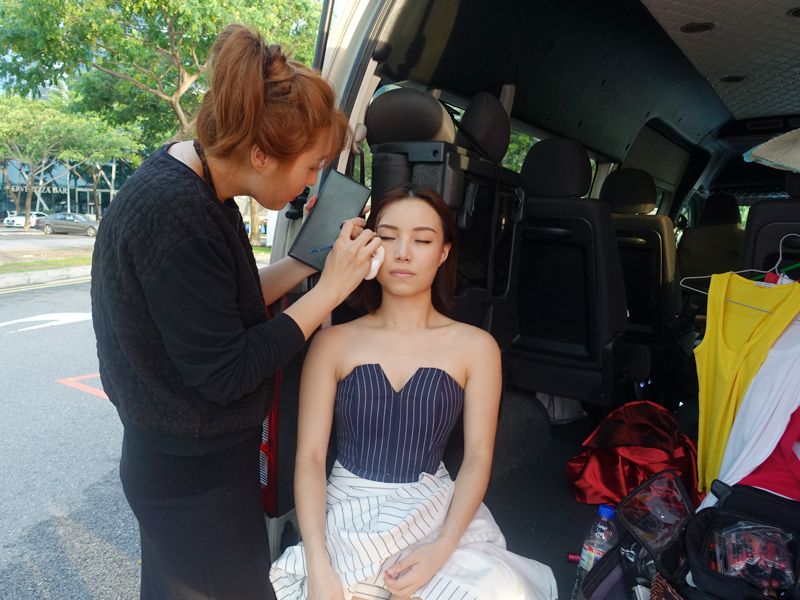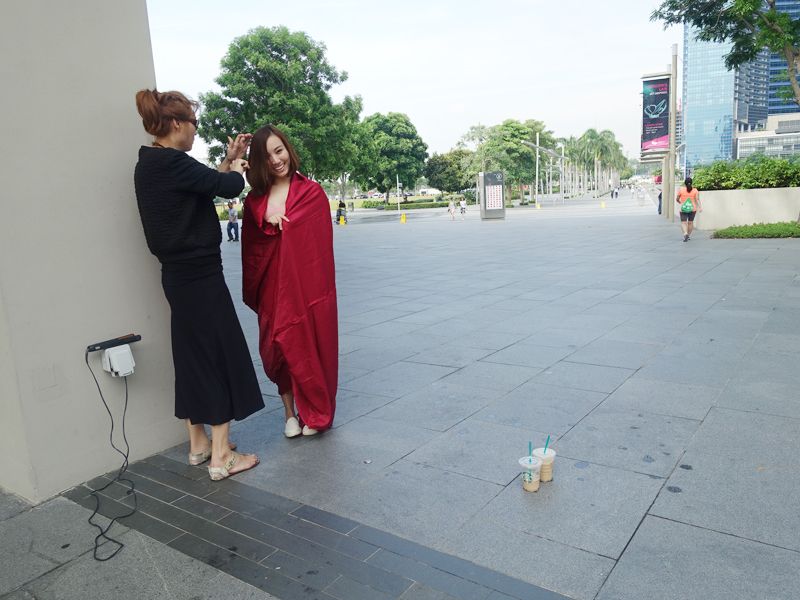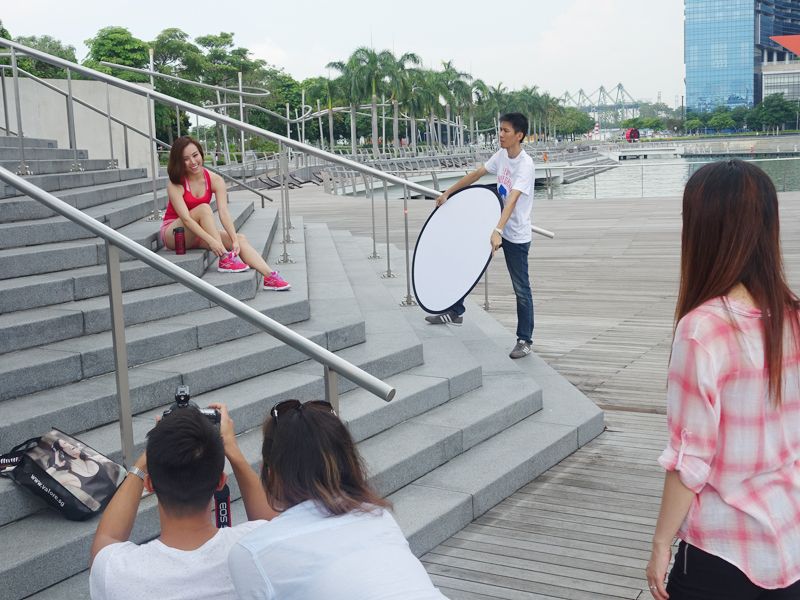 Shoot was well and I had to shuffle between meetings that afternoon – having the car was absolutely a life savior!
——-
Last but not least, Lexus NX was probably one of the smoothest drive I'd experienced and it was such a breeze travelling around with the car. Everyone who sat in it had great feedback on it, and commented especially on how comfortable the ride was. Besides that, the automated features were exceptionally helpful and I liked that the car was equipped with GPS for travelling directions as well. Lexus definitely lives up to its name and I can't say how enjoyable the experience was.
Definitely will include SUV as one of the choices when I'm considering getting my own car next time!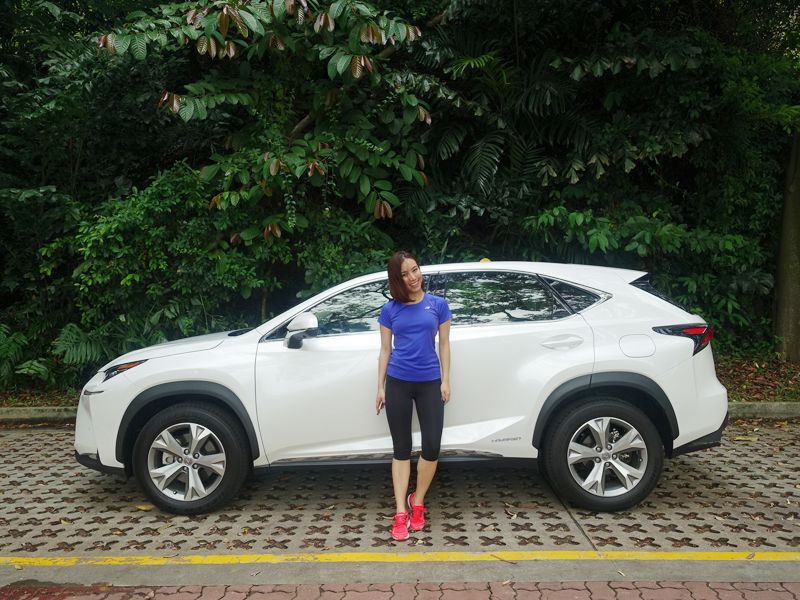 Dscover more about mine and others bloggers' #NXSideofLife HERE!